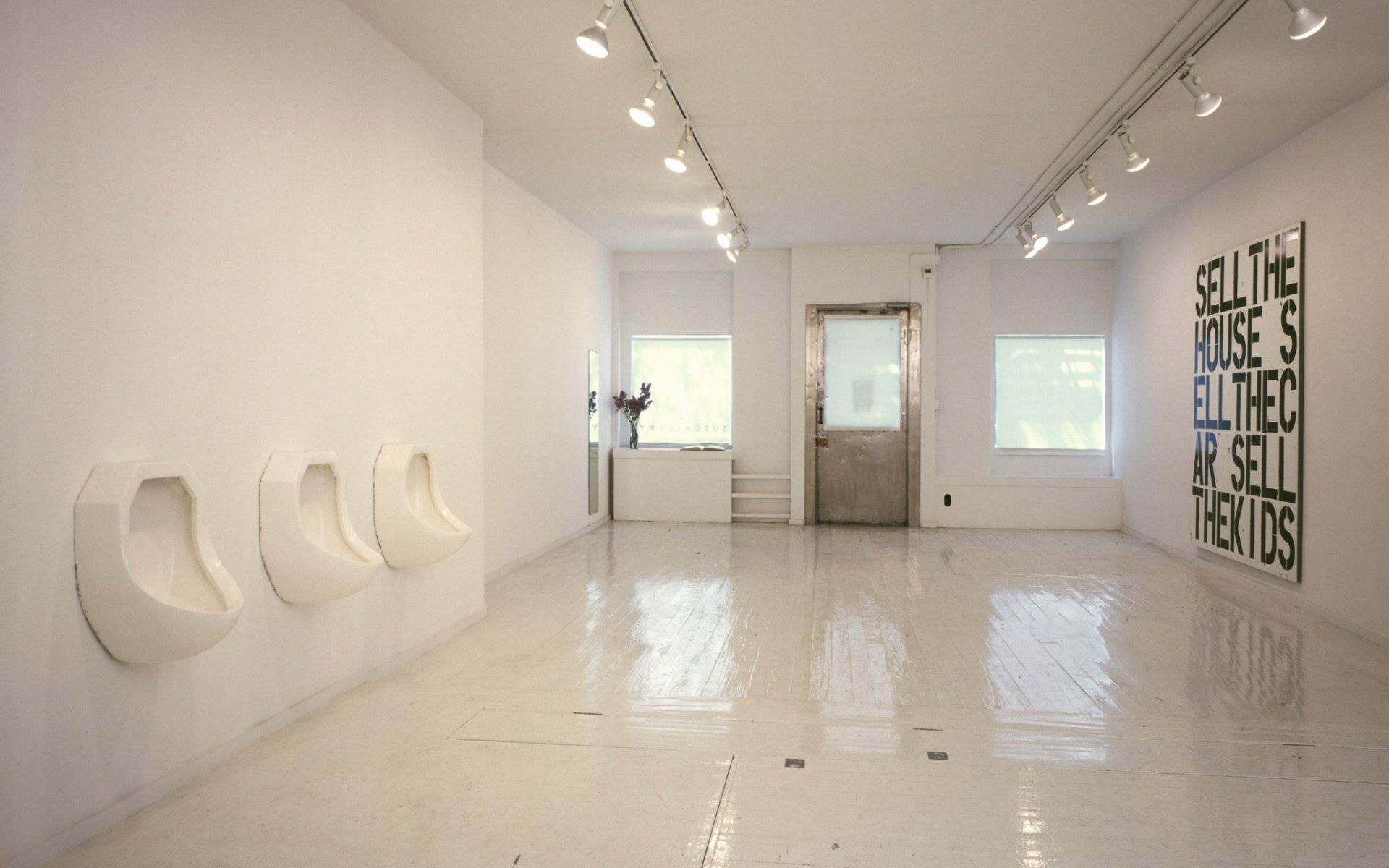 Lisa Spellman of 303 Gallery Looks Back on an Incredible 35 Years
In the mid-1980s, Lisa Spellman couldn't sell a work by Jeff Koons; 35 years later, she's having the last laugh
In 1985, a year after opening her gallery on Park Avenue South, Lisa Spellman tried to sell a work by Jeff Koons to a collector. For the work, Three Ball Total Equilibrium Tank (1985), Koons—with the help of a Nobel Prize–winning physicist—suspended three basketballs in perfect symmetry in a tank filled with a solution of refined salt and distilled water.
"I met with [the collector] eight times," Spellman told us during a recent talk at her Chelsea gallery, 303. "It was $3,500, and I was trying to convince him why it was an amazing piece. He was like, 'I don't get it. I think you're actually really bad at selling.'"
The collector, who Spellman wouldn't name, then gave her a 12-part series on cassette tapes on how to sell anything. "I listened to all the tapes," she said. "He didn't mean to be a jerk."
Recommended: 6 Must-See Artists Showing at Condo New York 2019
The collector didn't end up buying the work. (She ended up selling it to Dia Center for the Arts founding board member George Waterman.) In 1992, the work sold for $148,500 at Sotheby's, according to the artnet Price Database.
"That was really the beginning of things becoming crazy," she said.
A checklist from that 1985 three-person show (James Casebere and Larry Johnson were the other artists), as well as posters, exhibition invites, snapshots, and other ephemera and artworks from gallery artists, is currently on view in "35 Years," an exhibition celebrating its three-and-a-half-decade history, which began in its scrappy first years on Park Avenue South. It then had a stint in the East Village near Colin de Land's American Fine Arts before relocating to SoHo (1989–96) and making a pioneering move to Chelsea in 1996, where it has had several homes, ultimately landing at its current 21st Street space in 2016.
While Spellman is part of the establishment now, that wasn't always the case. When she was first starting out, she was studying photography at the School of Visual Arts and had a live-work space with a gallery in the front of which she did shows of unconventional photography. "She wanted photography out of the darkroom," writes artist Richard Prince in his essay for the anniversary publication 35 Years. The gallery was named in part for its first space and in part after Alfred Stieglitz's legendary "intimate gallery" in Room 303 of the Anderson Galleries building.
In the early days, according to Spellman, the gallery was under the influence of an air of subversion that was felt across the city. "That was a great time to be in New York City," she says. "New York was exploding. There was amazing music, amazing fashion, amazing art, and everyone was within ten blocks of each other." And the art world was very "tribal." "There was East village angst, Postmodernism, uptown dollar signs. Everyone was in their camp. And they believed with such fervor in what they were doing."
Recommended: 12 Incredible Group Shows to See in New York This Summer
Today, Spellman says, the market is so massive that there aren't the same kinds of critical movements as there were when she was starting out. But despite the shifting landscape of the art world, 303 has remained the same in spirit.
Some of that 303 essence is currently on view in "35 Years," with vitrines cleanly offering up ephemera related to its most momentous early shows like those with Robert Gober, Rirkrit Tiravanija, and Christopher Wool—"shows," according to Spellman, "where I just invited people to come in and write on the walls. Ninety-one, '92, and '93 were super brutal in New York because of the war in '91. I don't think we sold anything for like five months."
Then there's work by artists who were among the gallery's first crop, including Sue Williams, Richard Prince, and Collier Schorr (who started out as the gallery's first intern), and its current stable of thought drivers such as Doug Aitken, Eva Rothschild, and Jacob Kassay.
Recommended: Three Curators Pick Highlights from The Shed's Emerging Artist Exhibition, Open Call
The show reveals something of the team-spiritedness of the program, which served as a platform for experimentation and the exchange of ideas between artists who are now some of the biggest names in the art world. Her support of her artists has earned her the loyalty of many.
"303 Gallery, on the second floor of Greene Street in SoHo, was the place to watch," writes Doug Aitken in his essay. Aitken first showed with 303 in a group show there and is still with the gallery. "It was one of the few spaces that were speaking our language. Lisa followed my work when very few people knew it at all."
Perhaps it's this reciprocal devotion (by Spellman to her artists and vice versa) that has enabled her, in part, to stand her ground at a time when it's particularly tough economically for galleries to remain in Chelsea, let alone to stay in business. And partly it's her savvy with real estate.
"I knew if we didn't own our building in Chelsea that would be a roadblock to growing," Spellman said. "A lot of my energy went into that in the last four years."
Asked whether she would want to have multiple galleries in different cities, she says it's all in the timing. "I'm real estate obsessed. I'm always looking." And whereas earlier in her gallery's history, moves were made out of necessity, she feels lucky she's reached a point where she doesn't have to go anywhere. "I have the luxury of waiting and looking."
The exhibition is on view at 555 West 21 Street through August 16. 
Next Post