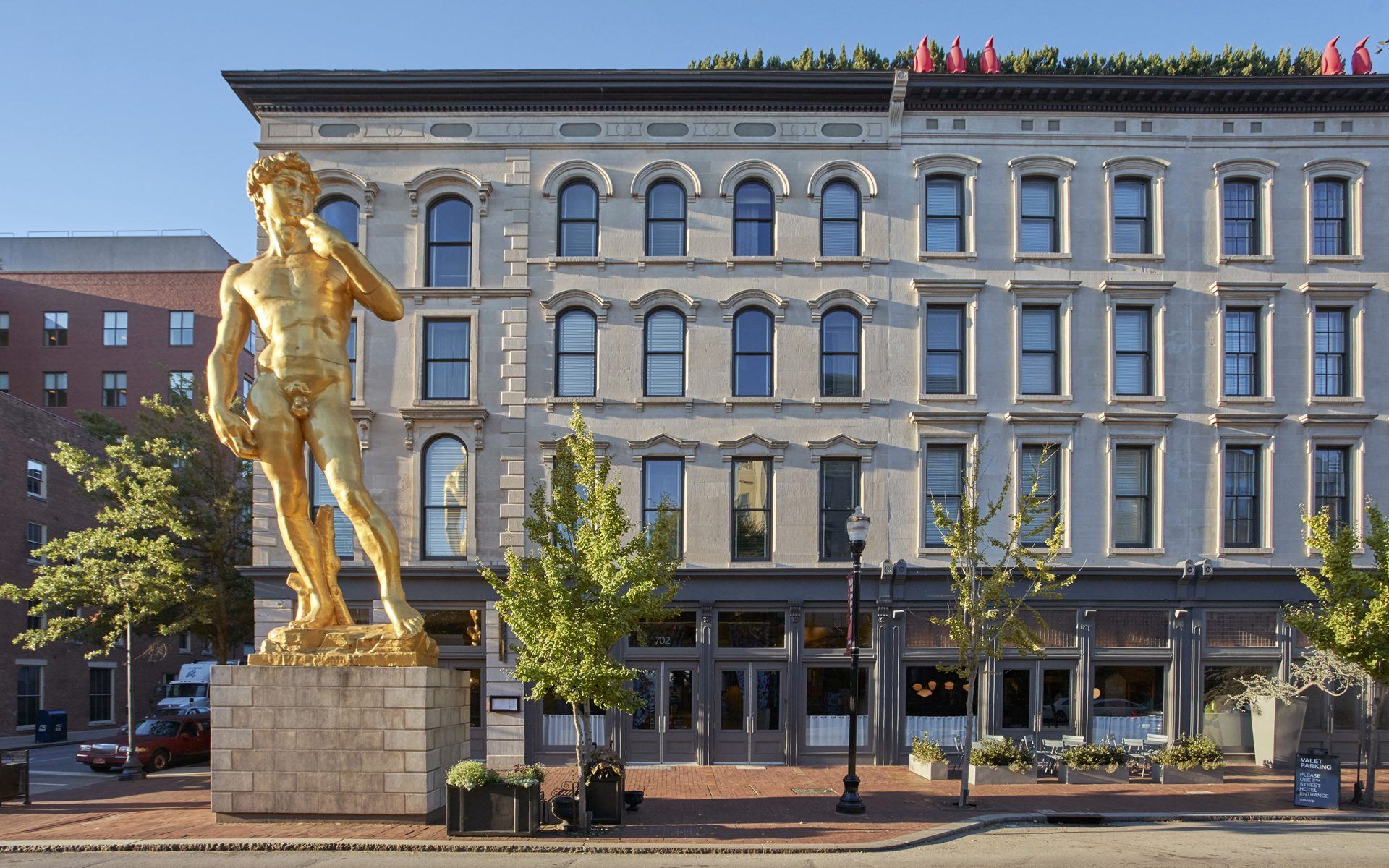 21c Museum Hotels Introduces Ultimate Art Tour Across the U.S.
The Paint Your Passport package includes an unforgettable tour of all eight 21c Museum Hotel locations with experiences at each
When visiting some of the country's most acclaimed museums, many art lovers flock to the carefully curated 21c Museum Hotels, a collection of boutique resorts that combine creative accommodations and fine dining with impressive collections of gallery-worthy paintings, sculptures, and other masterpieces. Now the pioneering company is upping the ante by offering a coast-to-coast tour of all eight of its properties with immersive experiences not generally available to the public arranged at each stop. (The cities include Bentonville, Arkansas; Cincinnati; Durham, North Carolina; Kansas City, Missouri; Lexington; Louisville; Nashville; and Oklahoma City.)
"As the newest member of the MGallery family, we wanted to create a rare opportunity for guests, both familiar and new, to explore all eight of our 21c properties, as each distinct destination serves as a center for global culture, local community, genuine hospitality, and artistic expression," says Jeff Tomczek, vice president of brand marketing and sales for 21c Museum Hotels, who helped design the cross-country tour.
Recommended: Tour Eero Saarinen's Restored TWA Flight Center, Now a Luxury Hotel
Guests who book 21c Museum Hotel's Paint Your Passport package will enjoy dinner at 21c founders Laura Lee Brown and Steve Wilson's Louisville, Kentucky, home and a personal tour of their extensive art collection as well as a behind-the-scenes visit to the brand's art storage facility, guided by the company's chief curator and museum director, Alice Gray Stites.
"Art infuses everything we do here," Tomczek tells Galerie, "and through that lens, Paint Your Passport allows us to provide a bespoke and immersive journey that we are uniquely qualified to deliver to the curious traveler."
While the experiences at each stop can be customized at a guest's request, there are unforgettable opportunities that cater to epicureans, fashionistas, music lovers, and sports lovers. In Nashville, for instance, visitors can step into a private recording session at Jack White's Third Man Records or get a rooftop couples massage in Durham. In Bentonville, guests can take a private tour of the acclaimed Crystal Bridges Museum of American Art or see an exclusive collection of classic cars and take a chauffeured ride in Oklahoma City.
The package, which begins at $50,000 for two guests, is available now through the end of the year.
Next Post