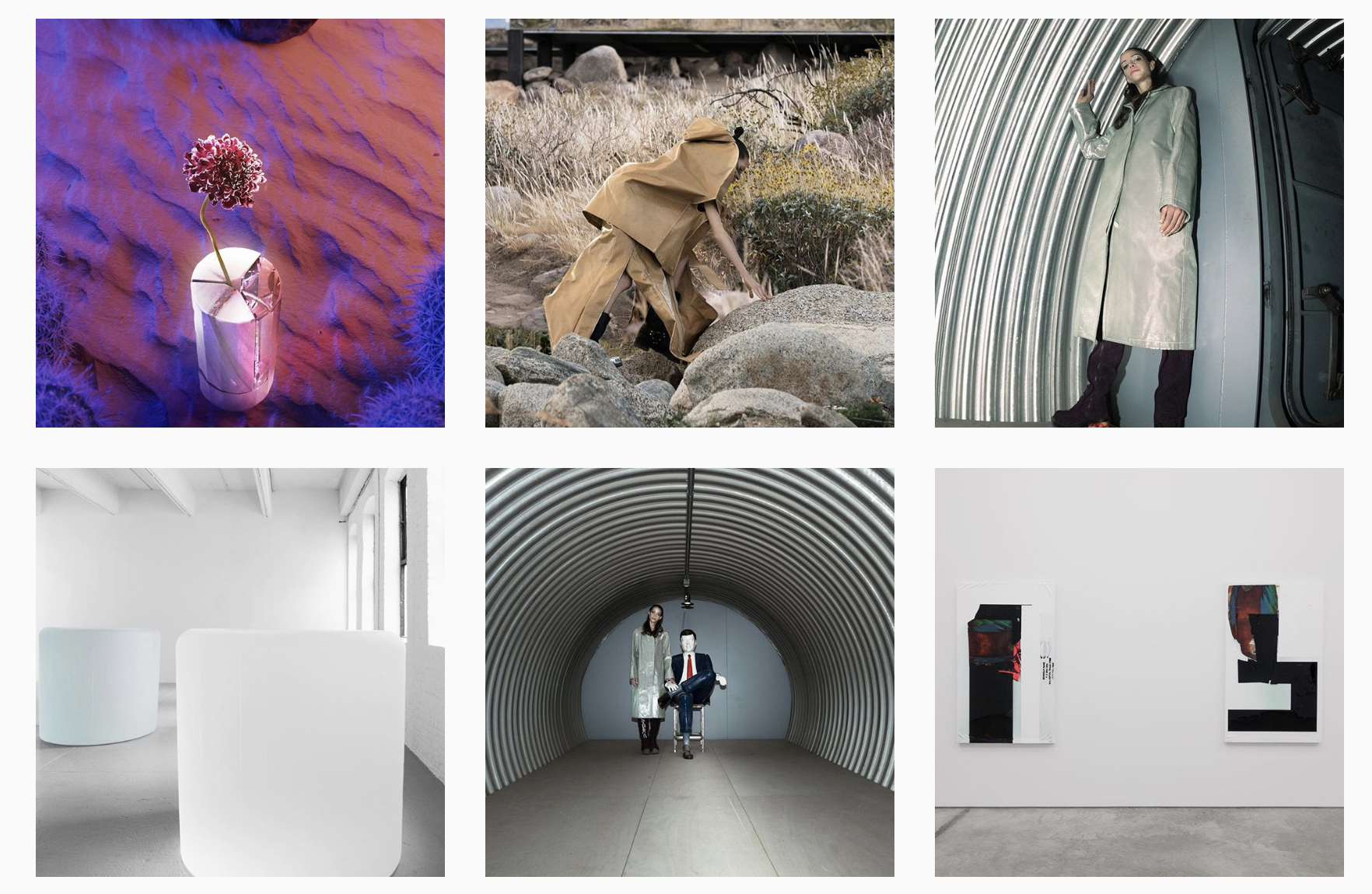 9 Art Instagram Accounts Every Art Lover Should Follow
From globe-trotting curators to established art dealers, these accounts are guaranteed to keep you updated on art world happenings and provide inspiration in spades
Instagram is a wonderland of visual information, teeming with both professional photographers and amateur shutterbugs. To help navigate the addictive and oft-overwhelming app, we have compiled a list of contemporary art accounts worth following; each is a major figure or institution in the art world—and in most cases boasts an impressive number of followers. Take globe-trotting curators such as Hans-Ulrich Obrist and Jens Hoffman, for instance, who enlighten with candid exhibition photos and artist quotes. Art critic Jerry Saltz, meanwhile, offers a conceptual ride through archived paintings and photographs, plus a high dose of politically and sexually charged satire. Who will be your favorite?
Performa | @performanyc
Founded by RoseLee Goldberg in 2004, an institution in its own right, will be launching Performa 17, their performance biennial, this November. Follow their account for updates of what's to come in various locations throughout New York City.
Jerry Saltz | @jerrysaltz
The senior art critic of New York magazine has made a name for himself through the written word, but his Instagram account launched him into celebrity status. Featuring art with both a political and sexualized leaning, the page is both informative and amusing—and guaranteed to be a conversation starter.
 Pari Ehsan | @paridust
Pari Ehsan has emerged over the last few years as a major force in the virtual land of Instagram. A style maven with an architectural background, Ehsan uses her own body to blur the lines between fashion and art.
The Public Art Fund | @publicartfund 
Celebrating their 40th anniversary, Public Art Fund is an invaluable resource that brings art to public space in New York City and beyond. Recent projects include Anish Kapoor's Descension on view at Brooklyn Bridge Park through September 10, and Katja Novitskova's installations at City Hall Park. A citywide project with Ai Weiwei is coming up in the Fall.
 Brett Gorvy | @brettgorvy
The former longtime director of postwar and contemporary art at Christie's and now partner of Lévy Gorvy gallery actively posts images of contemporary art linked with poetic nuances. He utilizes quotes from various sources and subjects, from Jean-Paul Sartre to Sylvia Plath, and occasionally those attributed to the artist featured.
Rujeko Hockley | @rjkhckly
Earlier this year, Hockley was appointed an assistant curator position at the Whitney Museum of American Art. Previously in a similar role at the Brooklyn Museum, there has been a lot of buzz about her presence at the Whitney, and her Instagram is a great place to stay updated on her activities.
Hans-Ulrich Obrist | @hansulrichobrist
The curator and artistic director of the Serpentine Galleries, London, Obrist has his finger on the pulse of the art world. His Instagram account is made up of handwritten notes and drawings by artists and art-world luminaries on everything from Post-Its to napkins. The series is slated for upcoming publication.
Cecilia Alemani | @ceciliaalemani
The director of the High Line, Alemani curated the Italian Pavilion in the current 57th Biennale di Venezia, and is responsible for Frieze Projects at Frieze, New York. She tends to focus on performance and sculpture, and her account is a delightful mix of both, along with the occasional picture of her son with longtime partner and curator at the New Museum, Massimiliano Gioni.
Kimberly Drew | @museummammy
The social media manager at the Metropolitan Museum of Art and founder of the Tumblr blog Black Contemporary Art has a unique voice and vision around black art and artists, as well as queer culture. Her Instagram account offers a peek into her life, but it's also a highly-curated space, showing wants viewers what to see through purpose all her own. The page is fun, fashionable, and didactic.
Be sure to follow @galeriemagazine and @katyhamer.
Next Post