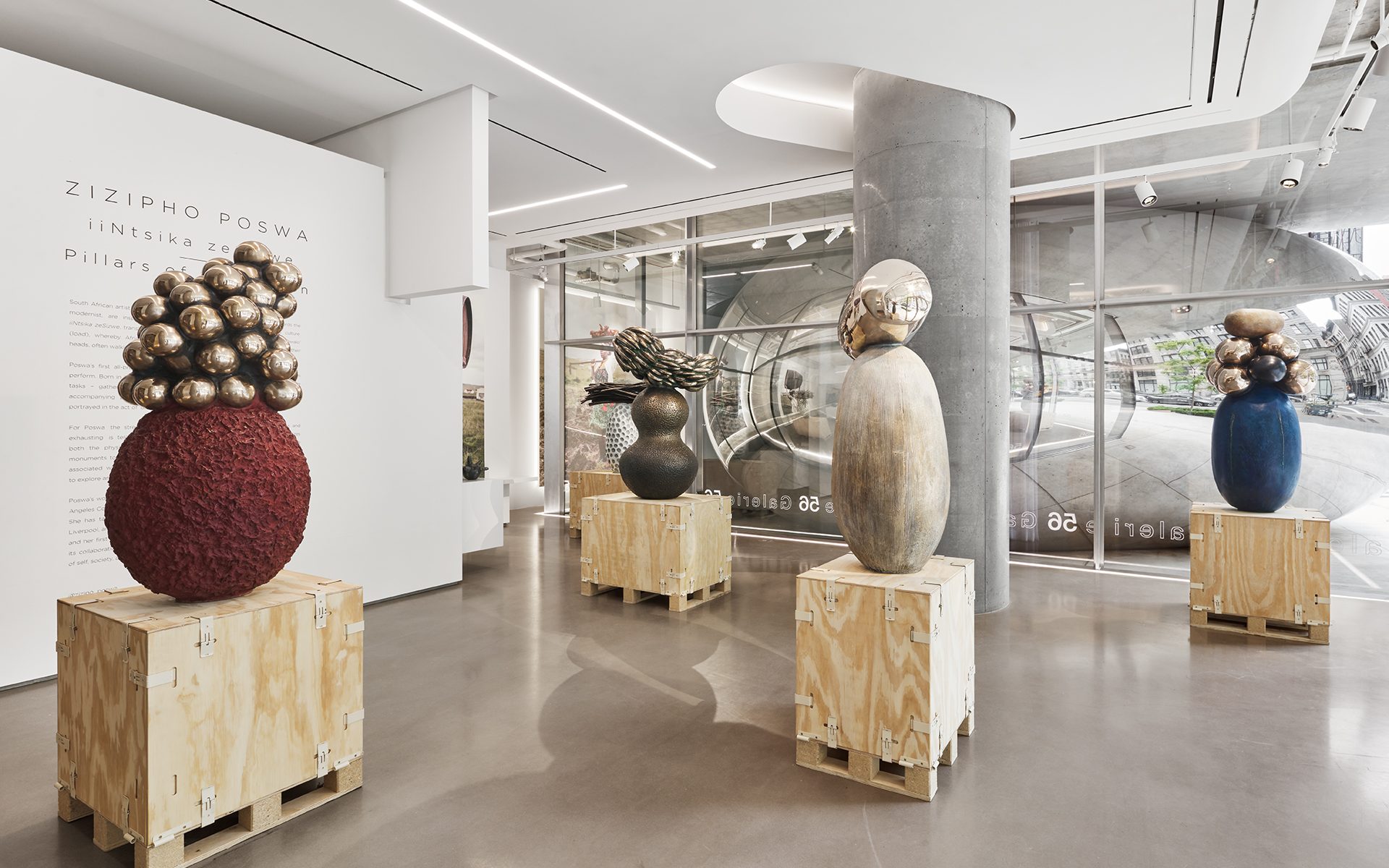 South African Artist Zizipho Poswa Showcases Monumental Bronze Works at Galerie56
On view through July 29, the New York exhibition is the artist's first solo show in the United States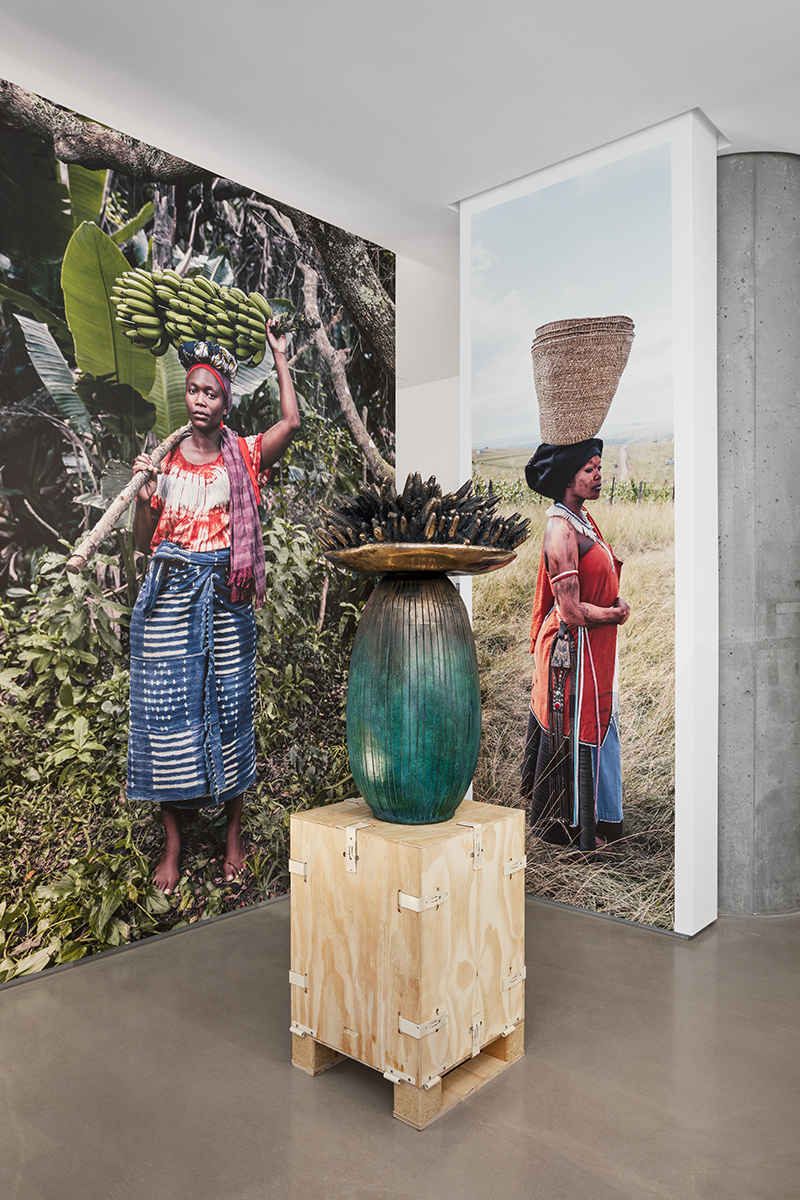 In her debut solo show in the United States, South African artist Zizipho Poswa unveils her first works fabricated entirely in bronze. "I love the permanence of it," says the artist, who earned global acclaim for her large-scale ceramics currently held in the collections of the Los Angeles County Museum of Art (LACMA) and the Metropolitan Museum of Art, and installed at artful destinations like the Xigera safari lodge in Botswana and Loewe Foundation in Madrid. "It's a strong material, and the story that I'm trying to tell is of strong women."
Now on view at New York's Galerie56, "iiNtsika zeSizwe (The Pillars of the Nation)" includes seven monumental pieces that pay homage to Poswa's mother and other Xhosa women in her hometown of Mthatha, South Africa. "To me, the practice of umthwalo signifies the balancing act African women play in both traditional and modern society, and their resilience and generosity which so often go unspoken," says Poswa. "It is an immense honor for me to convey the power and capacity of the women in my community to an international audience."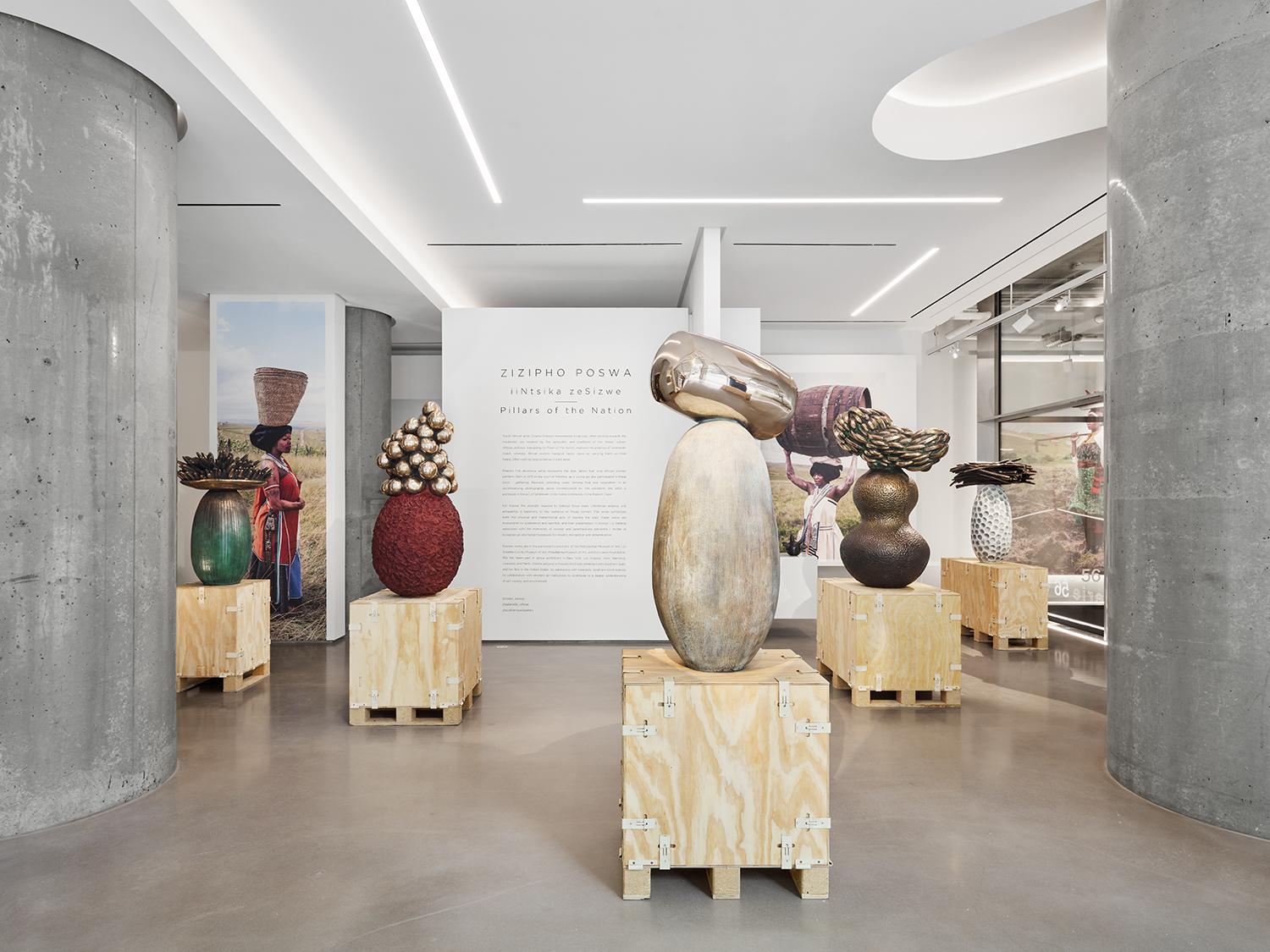 Displayed alongside the sculptures in the exhibition are poignant photographs of the artist recreating the women's daily rituals, carrying heavy loads of food, materials, and other basic necessities on their heads, illustrating the experiences that inspired the bronze forms. "When I look at them, and how they go through life, I'm inspired by the challenges and how they achieve great things through their resilience, their power, and their strength," says Poswa, who channeled the women's essence into pieces like Mam'uNonezile (2023), which is named for a matriarch in a neighboring village and alludes to the family breadwinner delivering an abundance of fruits and vegetables. Mam'uNoMathemba (2023) is an abstracted recreation of a family friend (whose Xhosa name translates to hope) bringing a bundle of corn.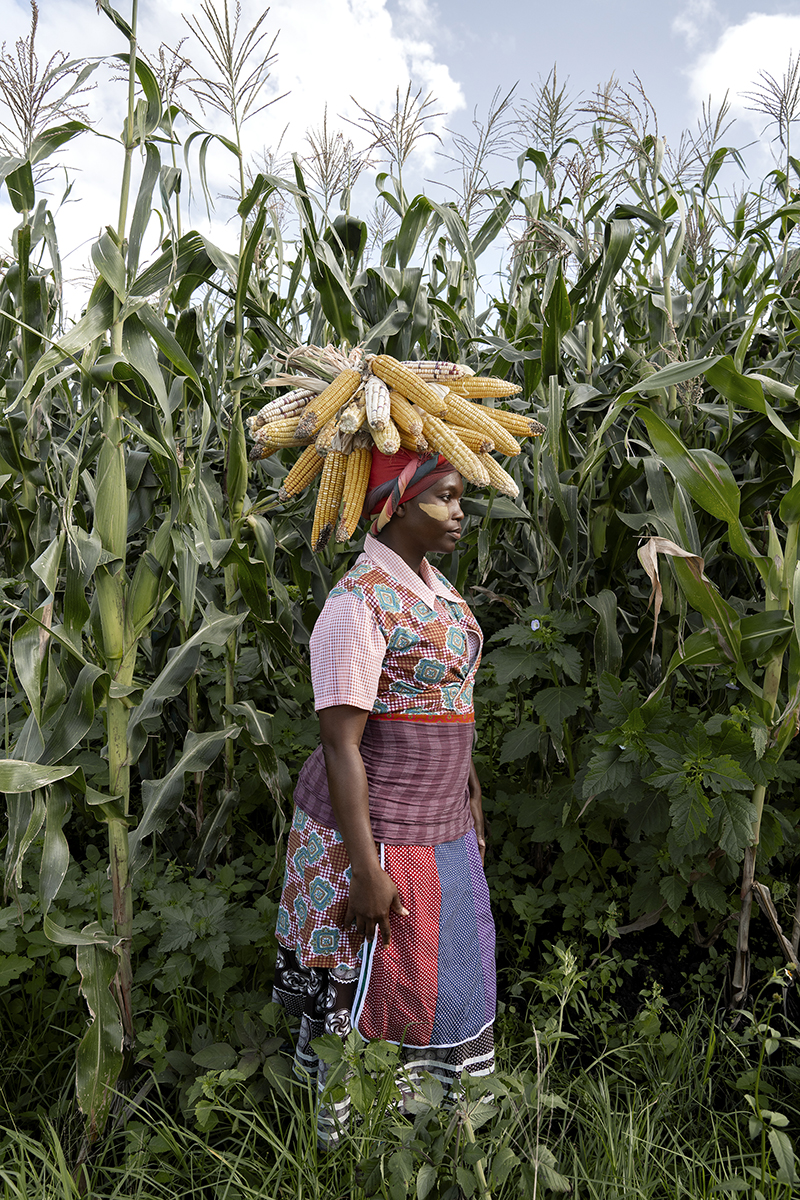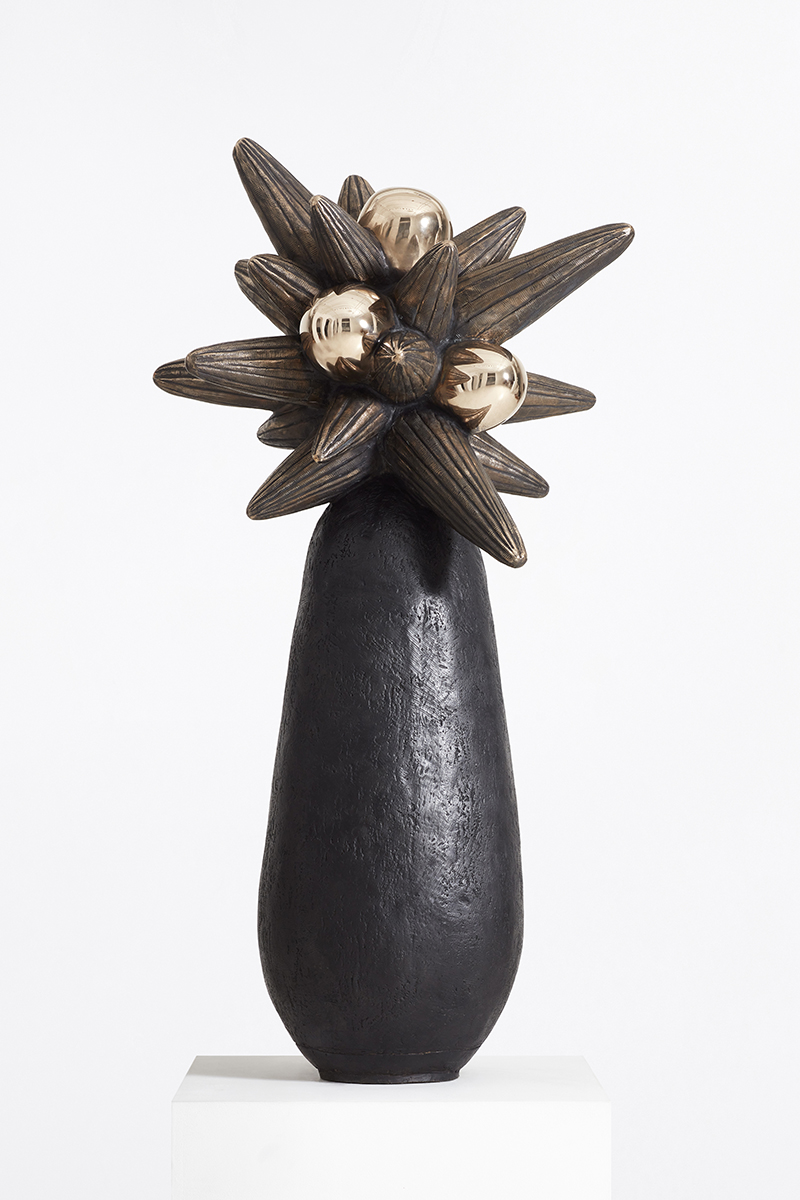 Each bronze sculpture also reveals a painterly patina, which is an intoxicating new exploration for the artist. "With clay,  you will paint a color that once it's fired, comes out completely different," says Poswa on the parallels between her two mediums. "But it's a beautiful challenge to have, because you keep on exploring, and there's more exciting outcomes."
Walking among the pieces—available for the first time in numbered editions—Poswa recalls her own experience performing these duties, carrying a bucket of water only to spill the load just as she arrived home. To better convey the symbolism in her sculptures, she herself posed supporting bundles of firewood, a banana mat, or massive wood barrel on top of her head, her body wrapped in colorful textiles, their patterns finding the way on the voluminous bases of works. An accompanying video, narrated by Poswa, brings the story to life.
"iiNtsika zeSizwe (The Pillars of the Nation)" is Poswa's third solo exhibition with Southern Guild, and an evolution of her earlier ceramic series "Umthwalo," which featured voluptuous bases topped with abstract forms, totems of female strength and resilience, as well as "uBuhle boKhokho," Poswa's series of ceramic and bronze artworks that draw inspiration from the sculptural hairstyles worn by Black women across the African continent and diaspora. A selection of those pieces, as well as the series of portraits of Poswa donning the intricate designs, are also on view in the Galerie56 presentation.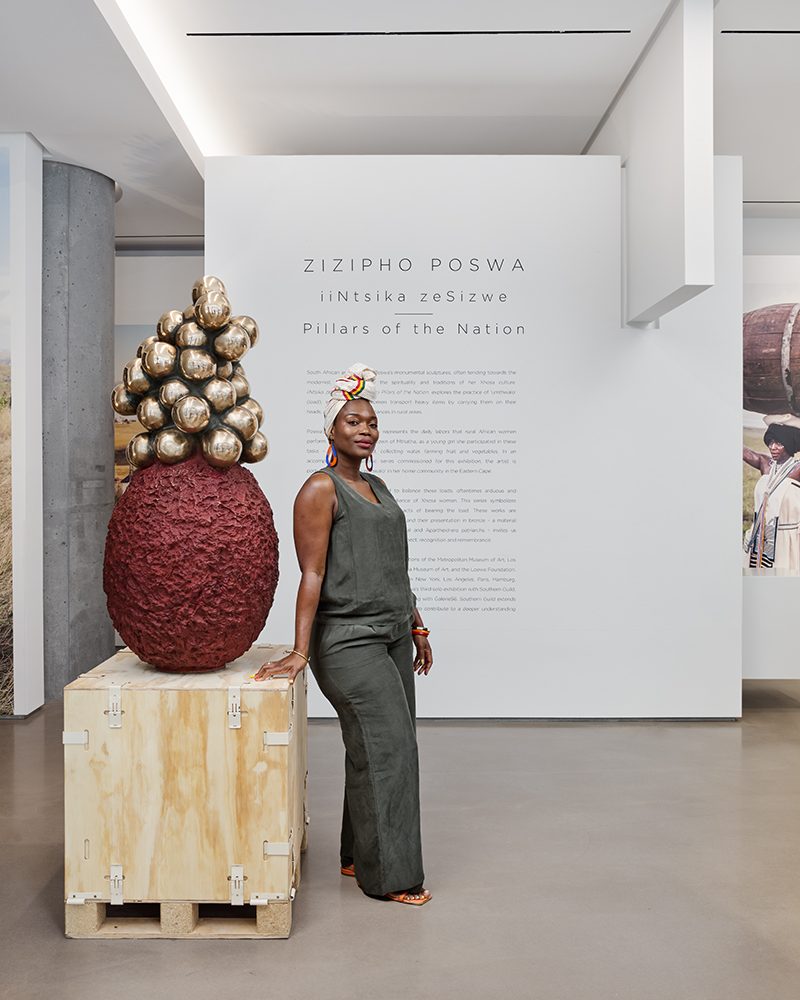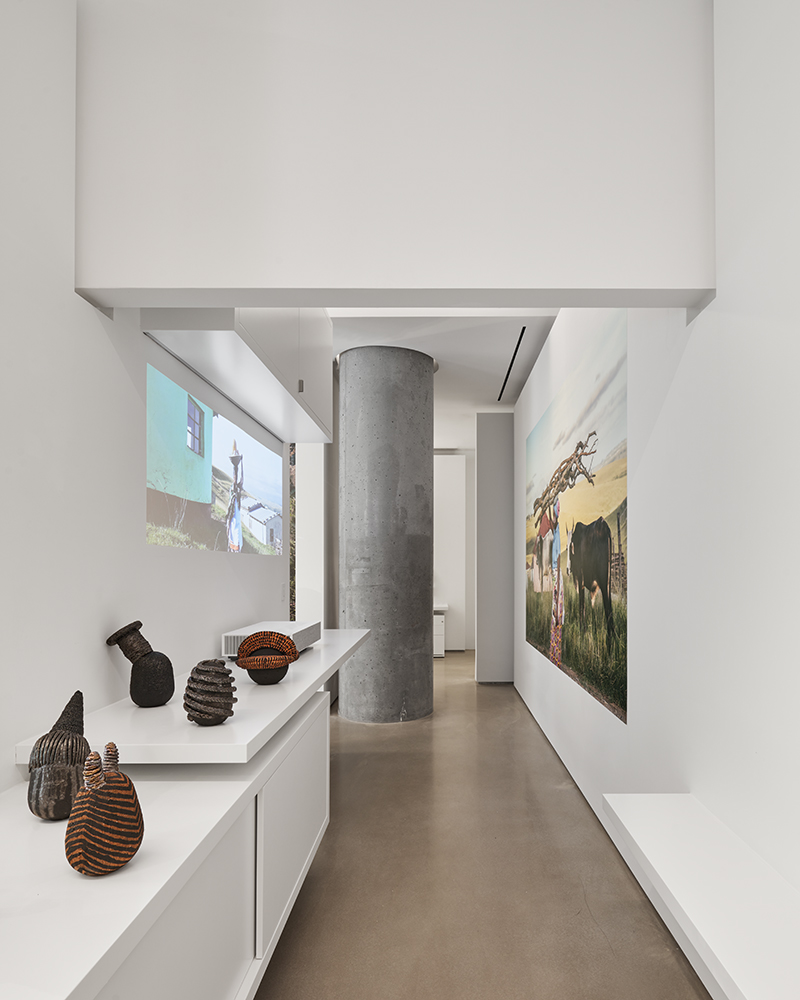 "iiNtsika zeSizwe (The Pillars of the Nation)" is on view at Galerie56 through July 29. A version of this article first appeared in print in our 2023 Summer Issue under the headline "Bronze Age." Subscribe to the magazine.
Next Post