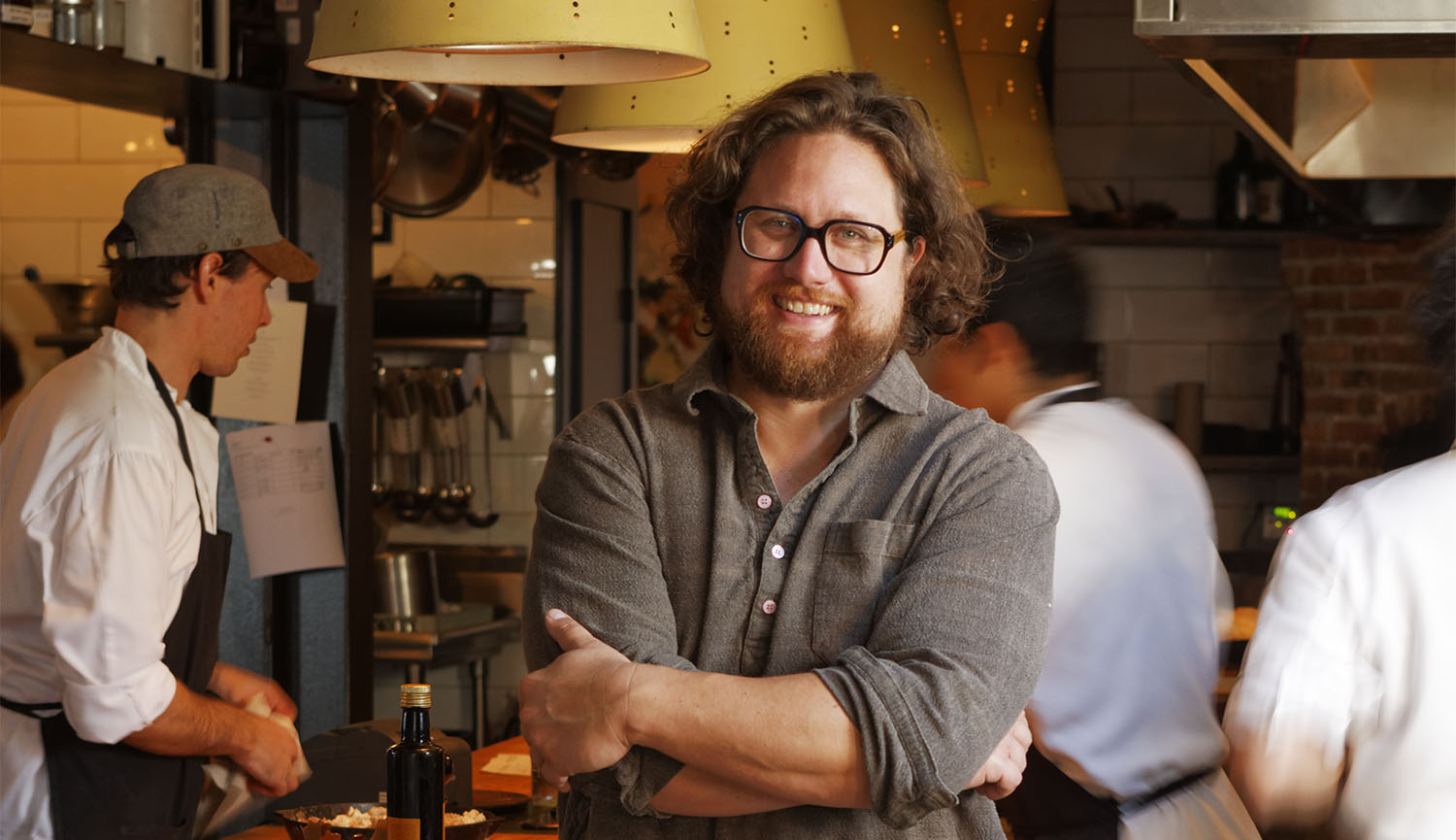 Star Chef Zak Pelaccio Teams Up with Hudson Sculptor for a Festival That Blends Art and Cooking
Artist Kris Perry has designed grills that will transform Fish & Game Farm into a sculpture park
When art and cooking intersect, it can be thrilling. In the case of Play with Fire, a cooking festival hosted by James Beard Award–winning chef Zak Pelaccio in collaboration with sculptor Kris Perry, the partnership will take cooking to a whole new level, transforming the foodie fairground of Pelaccio's Fish & Game Farm into a veritable sculpture park.
"Kris and I have often talked about how art and food come together in the craft of cooking," Pelaccio tells Galerie, identifying the exact blend of local food, culture, and countryside that gives up-and-coming Hudson its charm. With the continual emergence of new restaurants, hotels, and a seemingly endless row of galleries perfectly suited to New York City weekenders, a unique event like this—which Pelaccio describes as, among other things, "beautiful"—fills a certain niche.
The chefs on board to grill this year include Jess Shadbolt and Clare de Boer of King Restaurant; Nick Curtola of Four Horsemen; Ignacio Mattos of Estela, Cafe Altro Paradiso, and Flora Bar; Victoria Blamey; Seamus Mullen of Whirlybird + Greens and El Colmado; Negro Piattoni of Metta; and Sam Mason of Oddfellows, as well as beverage director Yana Volfson of Cosme and ATLA and Elad Zvi of Broken Shaker (the recently opened rooftop bar at Gramercy's Freehand hotel).
Set among pastoral fields, live music from Club D'elf, imported natural wine, and the sizzling sounds of these renowned chefs at work, Perry's metal sculptures will double as creative grilling surfaces. One such sculpture, the 12-foot-tall Pyramid Plancha, features a tray engineered to swivel back and forth over an open fire; yet another, the cantilevered "chandelier," utilizes a set of chains for dangling meat over the flames.
Recommended: 4 Art-Filled Day Trips to New York's Hudson Valley
It all started about four years ago, when Pelaccio, who launched the Fatty Crab empire, and business partners Patrick Milling Smith and Kevin Pomplun wanted to organize an event with the Northern Chefs Alliance. The concept was simple enough: "We decided we would grill and smoke," Pelaccio says. "Everyone had a great time. We did too." Now, by popular demand, the event is back  with a fresh crop of culinary talent.
Expected to draw some 300 attendees at $195 per ticket, Play with Fire will support the Heirloom Foundation, a nonprofit that benefits workers in the food service industry.
"The nature of the restaurant business is that it's hard work and often unrewarding. There's a low profit margin," Pelaccio points out. "We want to highlight it as a professional craft and are focusing on helping people throughout the country, not just Hudson."
"Nobody does events like this," he adds with a laugh. "It's truly unique. You have to see it to believe it."
Play with Fire will be held on Saturday, August 11, from 3–9 p.m., rain or shine.
Next Post