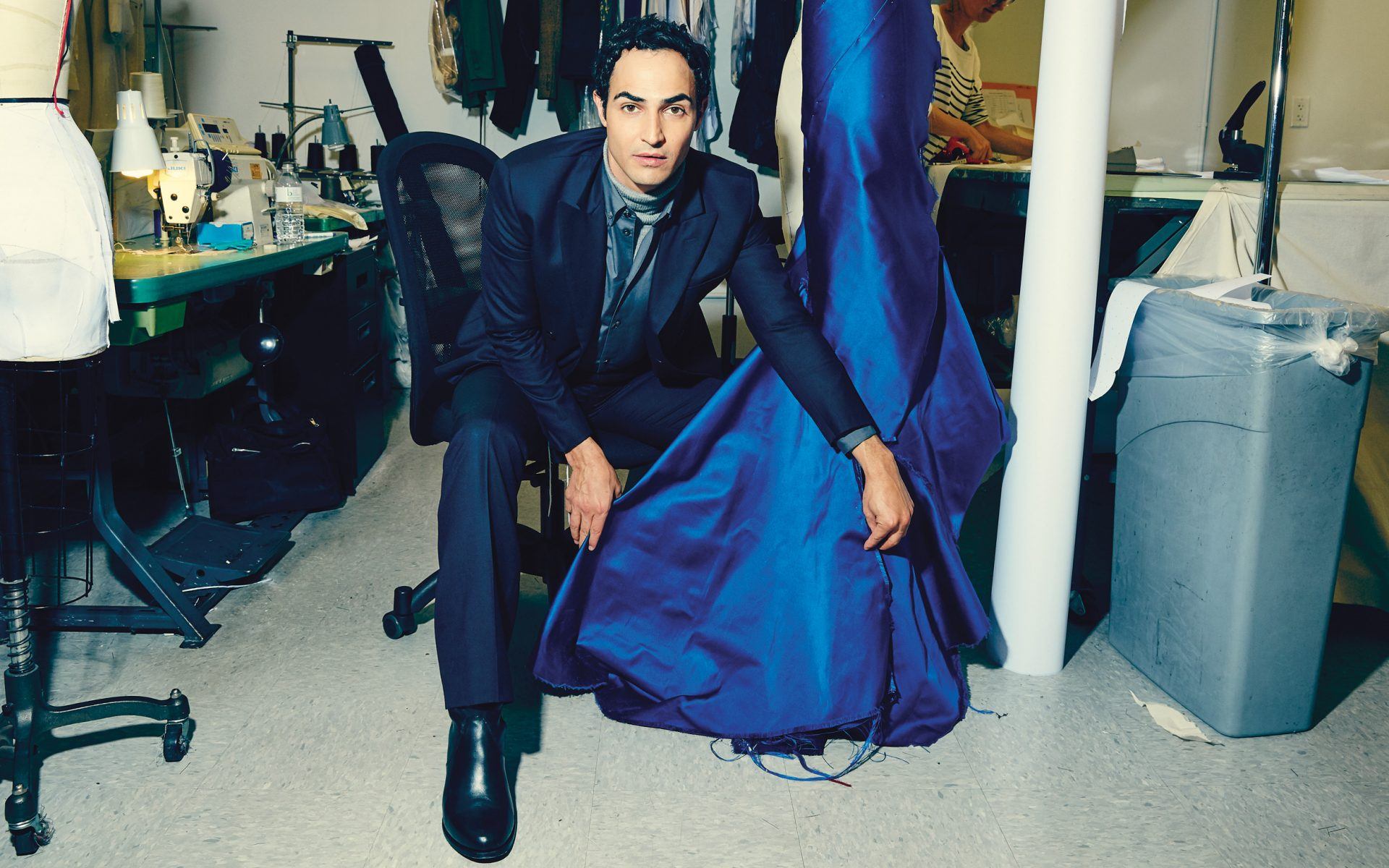 Zac Posen Shares How His Father's Art Inspired His Career
The fashion designer made his first garments with remnants of a textile-based work by Stephen Posen
My father made this work early in his career. Growing up, I wasn't even aware of these paintings, but the fabric and materials he used to build the models were incorporated into my play things as a kid. Then, when I first started making clothing, it was out of the same remnants.
By the time I was born, my father had moved on to a very different style, but there was a lithograph in the house from this period that always enticed me. That he was able to capture something so tactile, something that looked like it had depth but was two dimensional—I was in awe. About two years ago, my very good friend, gallerist Vito Schnabel, became interested in this series, and we began an exploration, going into the archives and seeing what pieces existed and which galleries had them.
Recommended: Giorgio Armani Shares the Story Behind His Prized Matisse
When I look at these paintings, there's such an easy through-line correlation to what I'm doing. Rediscovering them has sparked conversations between my father and me about form, space, structure, and figurative and nonfigurative—these are continual discussions that I have with him every time I'm in his studio or he's in mine.
I love living with art; it's important to me. A work from this series hangs in the dining room of my New York apartment. I'm drawn to how the fabric catches light. Its colors have so much vibrancy and life—it's almost glowing. It's sparked ideas about draping and light. But have I made something that's a direct correlation? I don't know if I'm that brave, that cool.—As told to Jill Sieracki.  
A version of this article first appeared in print in our 2019 Fall Issue in the headline "In Focus." Subscribe to the magazine.
Next Post