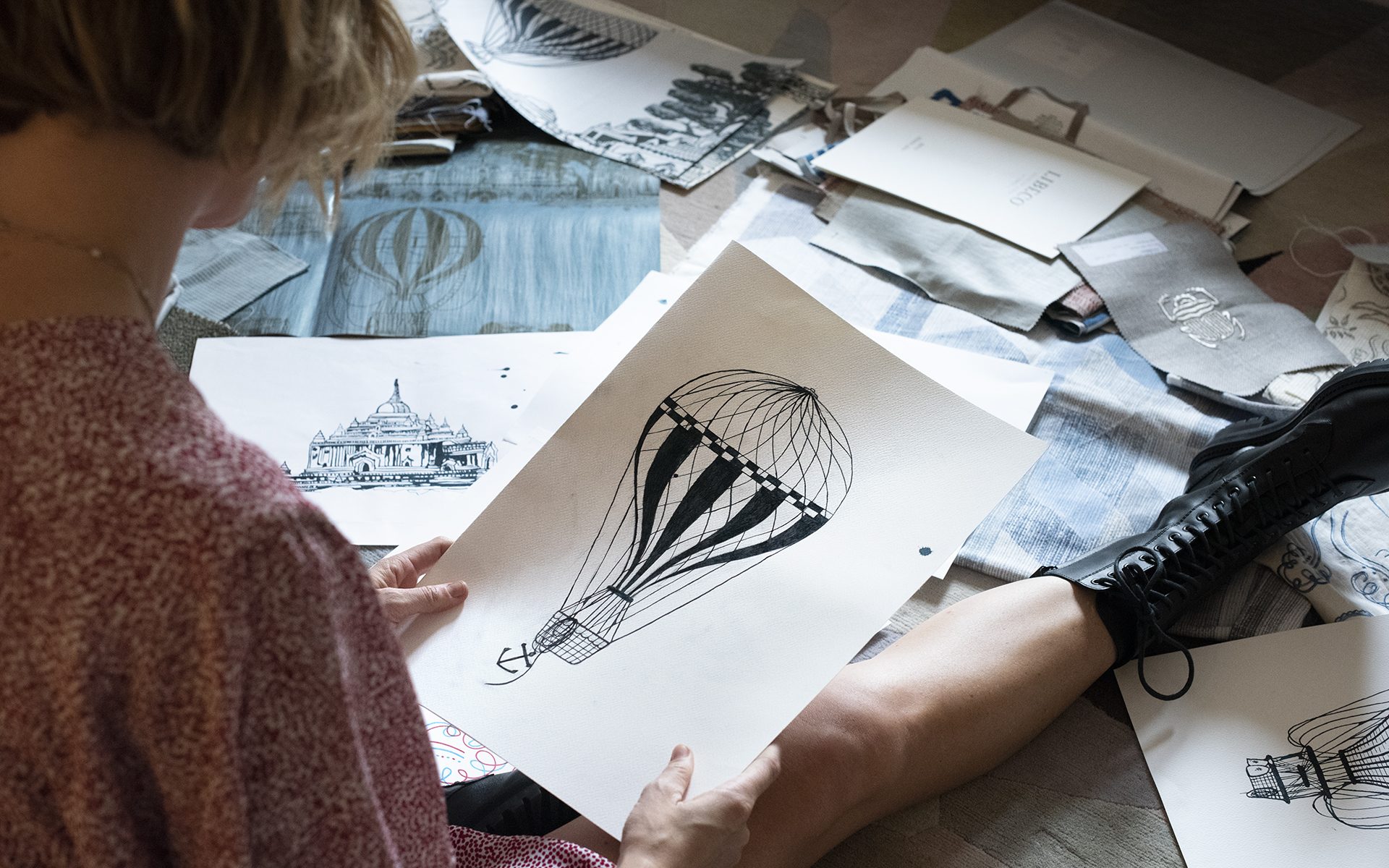 Meet 5 Artists Translating Their Work into Graphic Fabric and Wall Coverings
Watercolors, mixed-media works, and illustrations find new life as creative wallpapers, curtains, and upholstery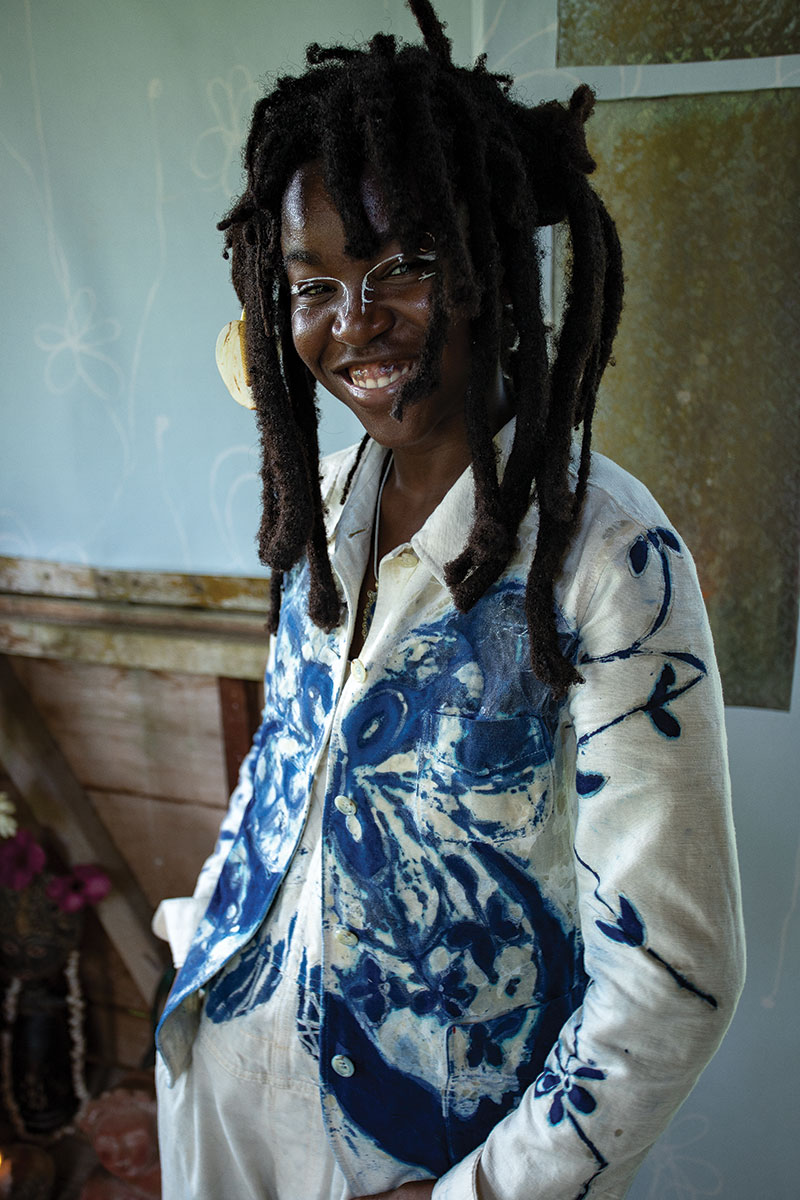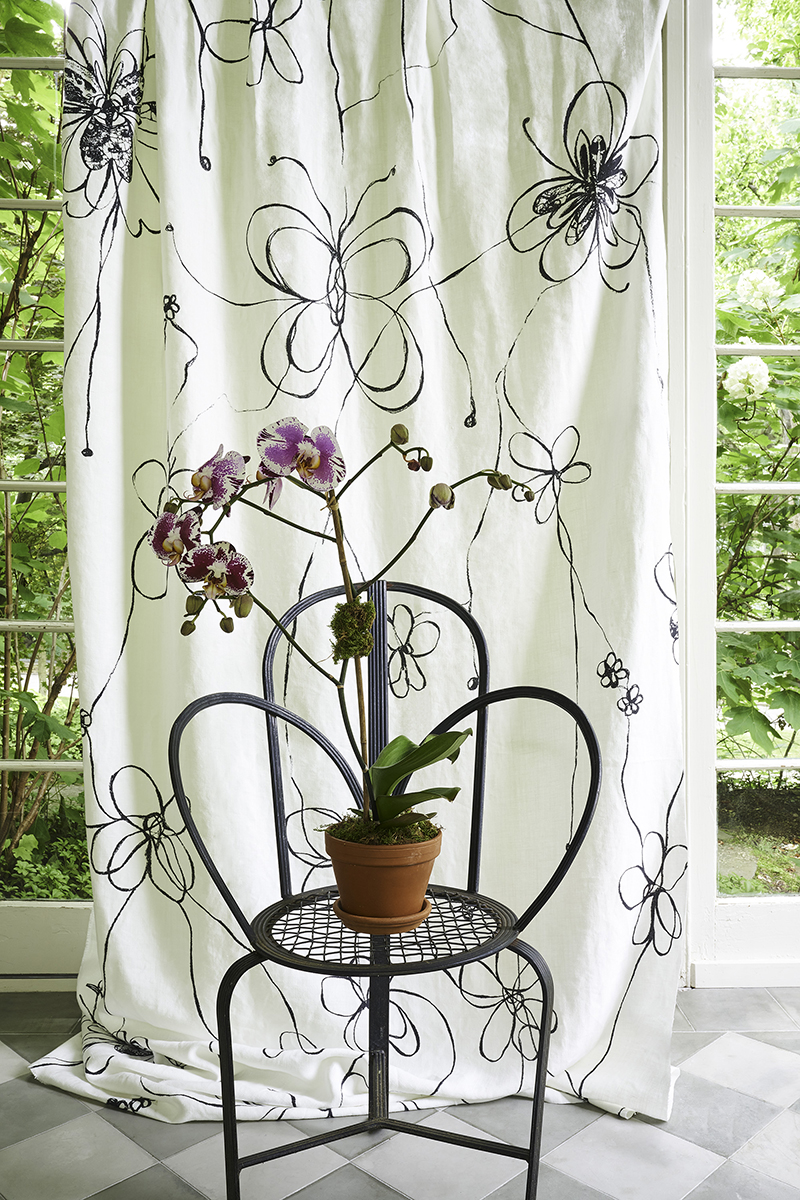 1. Hera Ford x Schumacher
Recent Rhode Island School of Design graduate Hera Ford conjured a poetic collection for textile house Schumacher, reimagining the classic botanical print as a minimalist outline. Initially, Ford started her process on clothing, using a batik process she discovered in Ghana before reinterpreting the illustrations using charcoals. Her work focuses on flowers, predominantly lilies and orchids, in homage to her grandmother, who grew up in Mississippi on a sharecropping plantation that her family owned.
"I feel like art has always been with me," Ford said during a preview presentation of her designs, named Close Your Eyes and Remember, Come Back as a Flower, and Orchids Have Dreams with Schumacher. The Indiana native was raised in a creative family but it was a period spent living with an aunt, who was an artist in Seattle, that set Ford on her path. "I didn't start drawing until I got RISD, and I really wanted to explore natural movement. I started drawing these flowers; they started out really small and delicate, and over the years they've become more bold."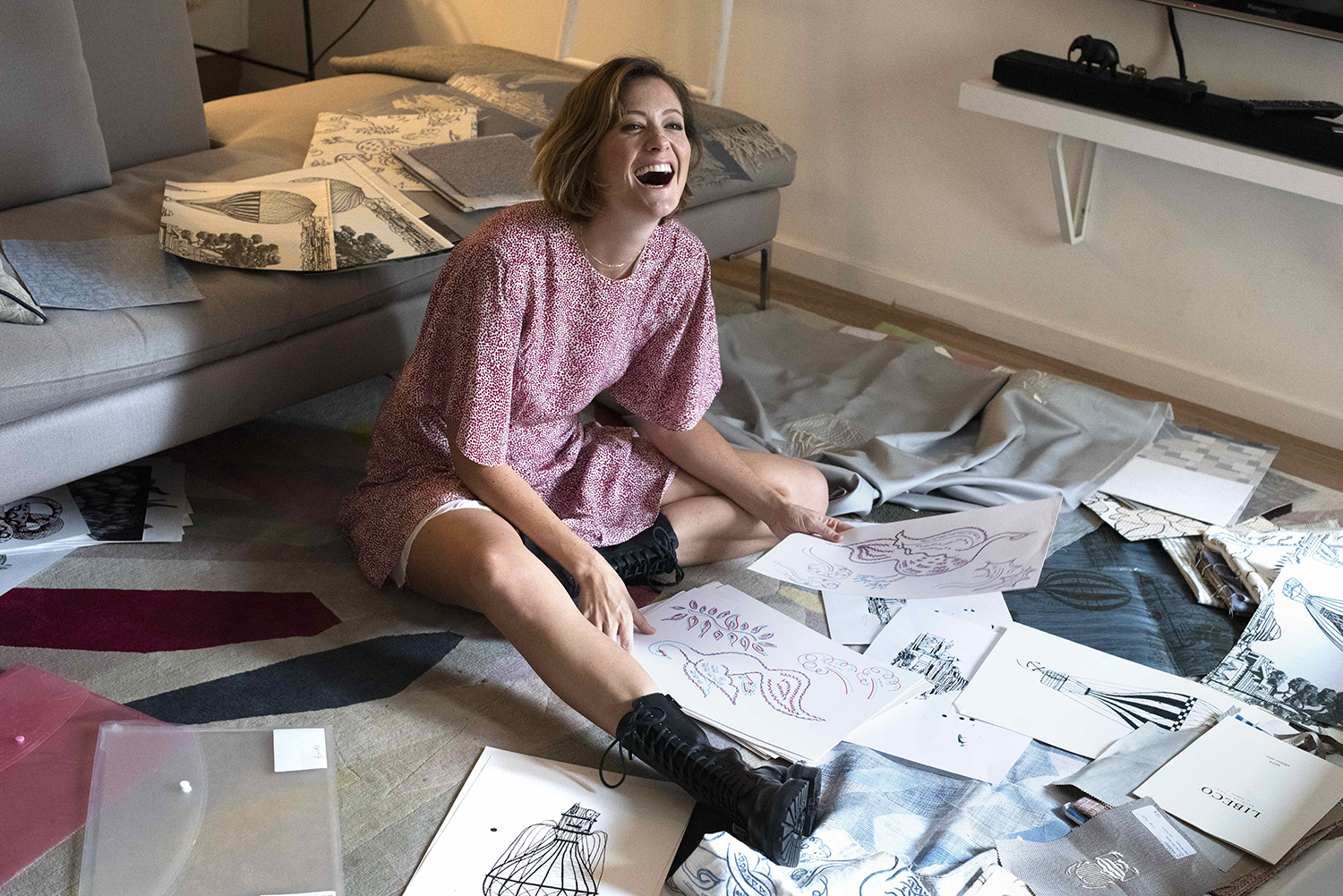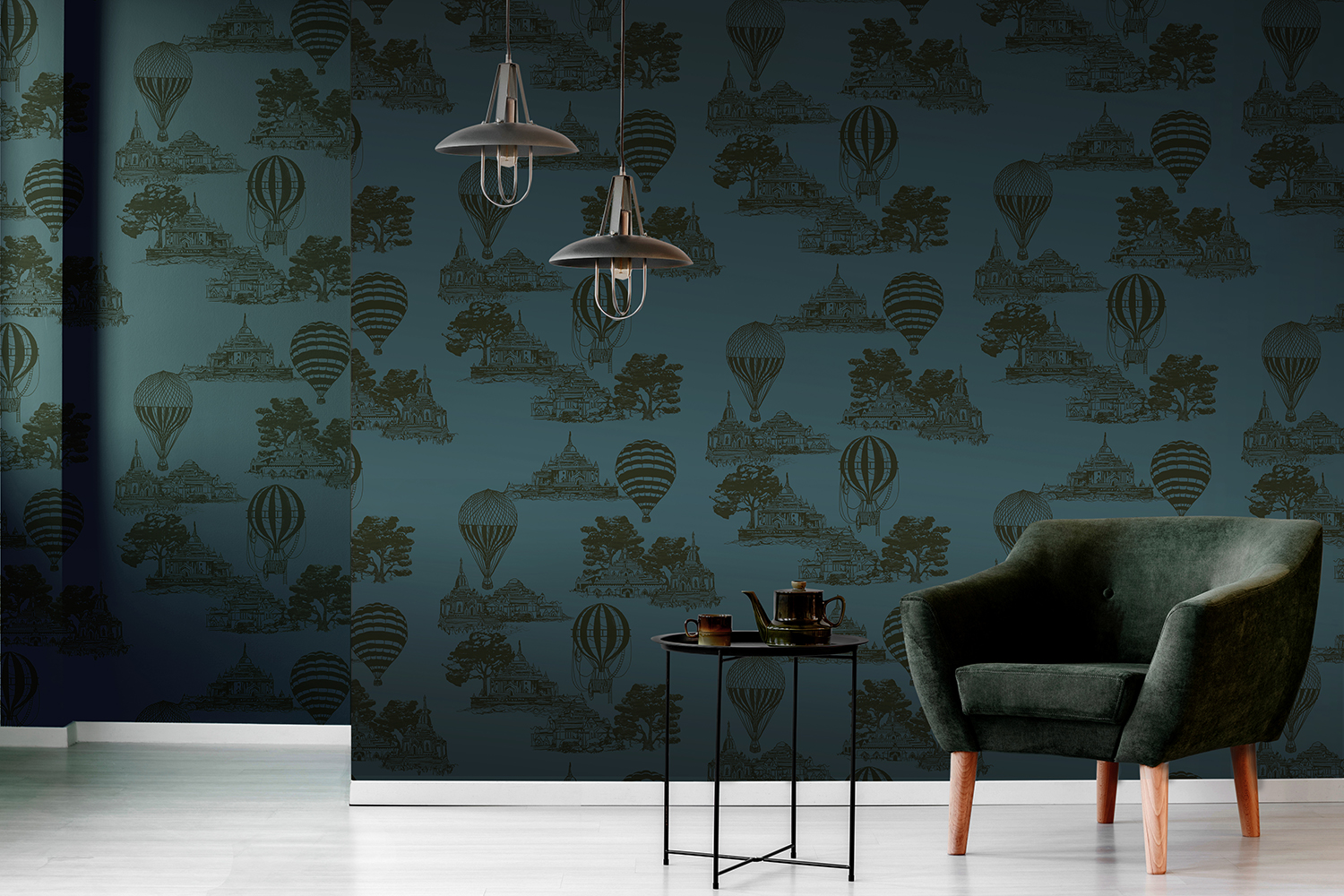 2. Melinda Marquardt x The Vale
For the past five years, designer Melinda Marquardt has been translating illustrations inspired by her travels into painterly patterns for her wallpaper and textile brand, The Vale. New this season is her Sloane collection featuring Folley and Avem, prints that both reimagine English designs of birds and foliage in a more lighthearted style, defined by perfectly imperfect forms enhanced with delicate embroidery.
However, true adventurers will be captivated by Bagan, a landscape of hot-air balloons soaring over a temple informed by Marquardt's trip to Myanmar, and Pallone, a whimsical array of aircrafts that seem to soar across the horizon. "Sloane is an ode to odysseys and flights of fancy—and the merriment that can be tapped when we lean in and let go," says Marquardt. "Every pattern begins with a moment in my life and then is expressed in original works of art that I craft into repeats and colorways, working with my global mills to create unique substrates and materials to bring my designs to life."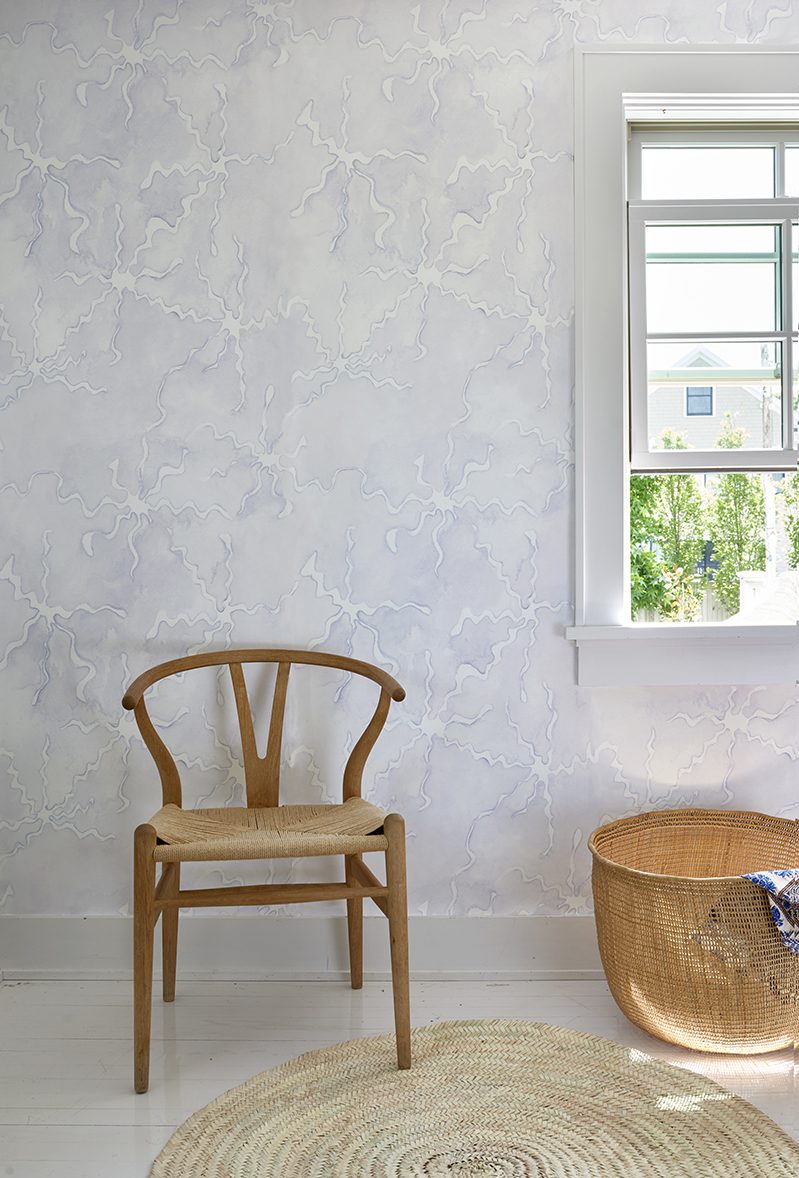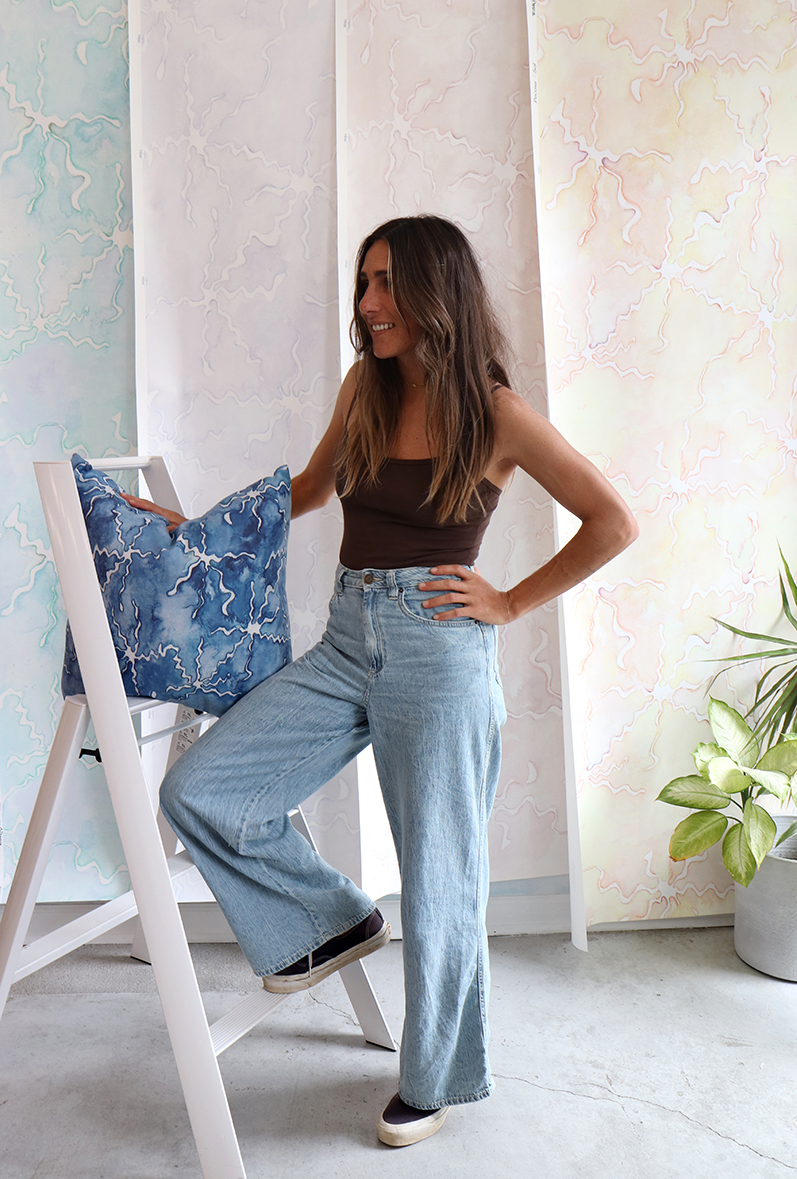 3. Melodie Allegre x Eskayel
Studio founder Shanan Campanaro routinely translates dreamy watercolor artworks into ethereal wall coverings and textiles for her Brooklyn-based brand, Eskayel. This July, the atelier debuted Pecosa, a wispy abstract by emerging artist Melodie Allegre. The style is available in five beach-chic shades ranging from the serene Air to more tropical hues of Light Peach, Sol, and Brisa as well as the sapphire blue, Nuit.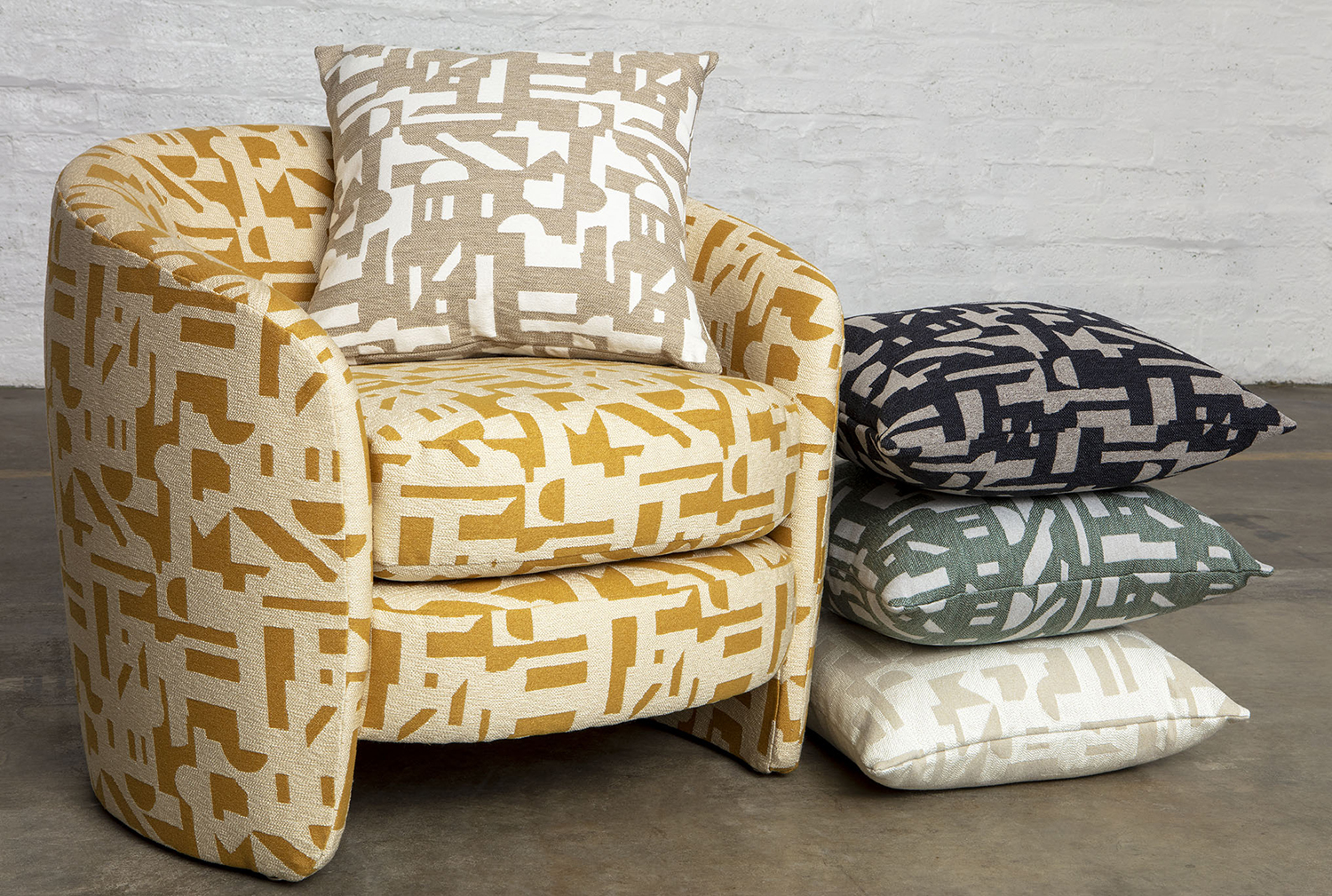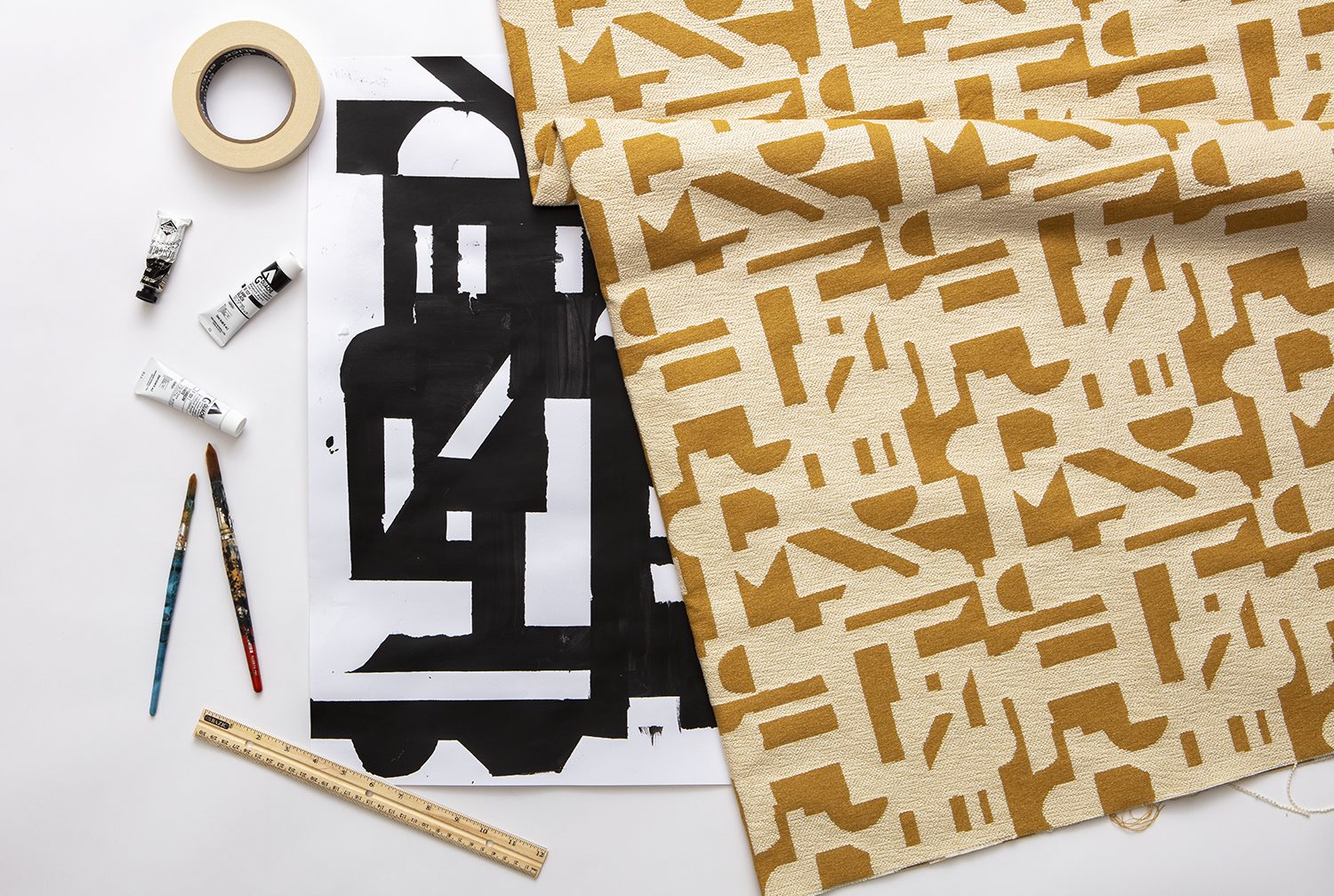 4. Peyton North
x Pollack
Pollack's in-house team of creatives routinely render out-of-the-box inspirations—like a moody skyline seen in the dramatic documentary The Eagle Huntress—into uniquely graphic textiles. Their latest collection, aptly named Art School, is built around a linear pattern made by RISD graduate Peyton North, which she first crafted as a resist using construction paper, paint, and masking tape. As textural as it is visually bold, the design comes in five colors and complements the line's other art-inspired prints, like the Josef Albers-esque Square Dance or the Cubist style Andalusia.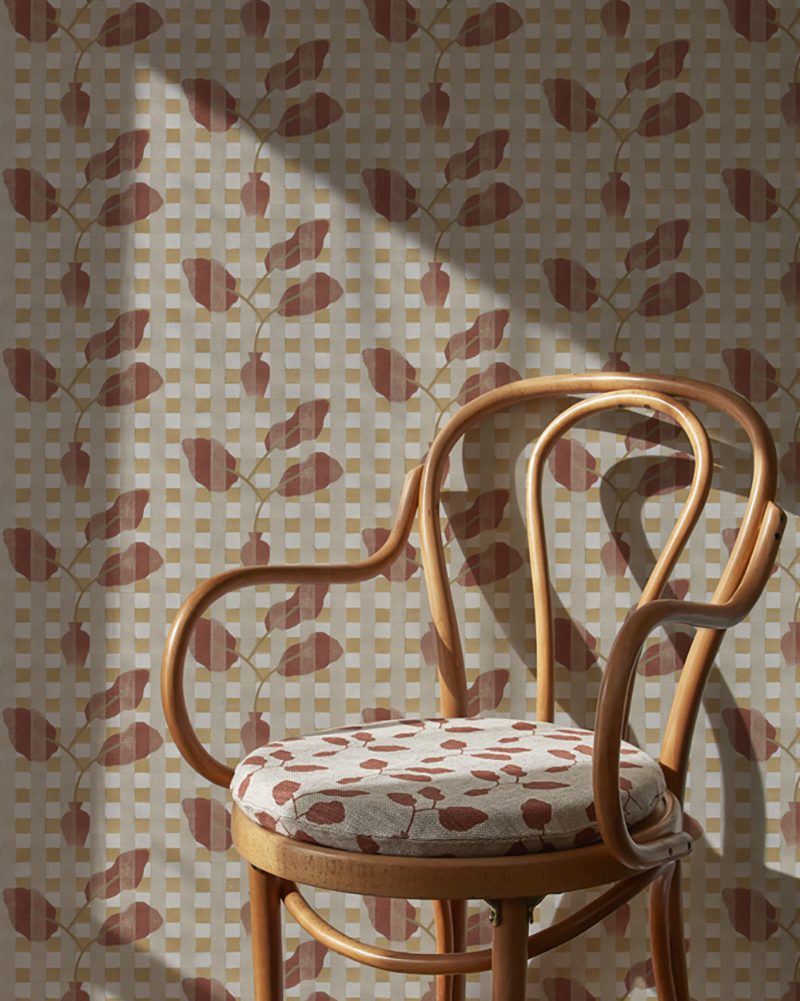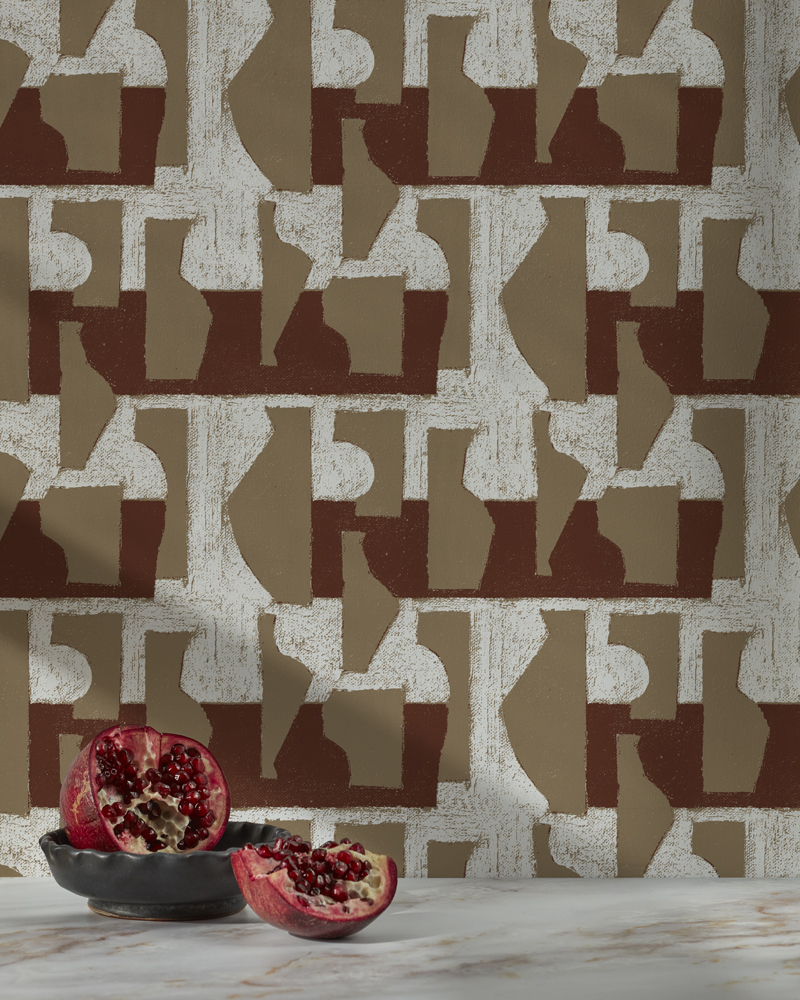 5. Wayne Pate x Studio Four NYC
Brooklyn artist Wayne Pate's still life paintings and collages combine elements of folk art and Abstract Expressionism, capturing mundane daily items in gestural details. His more traditionally abstract works featuring blocks of rich, earthy hues lend themselves to be interpreted as wallpaper and textiles, including his recent Paris Elemental collection with Studio Four NYC. First presented at the charming cafe La Palette during Paris Design Week, the ten designs were inspired by the artist's time in the City of Light with decided Left Bank names as Saint Germain and Rue Jacob.
Next Post