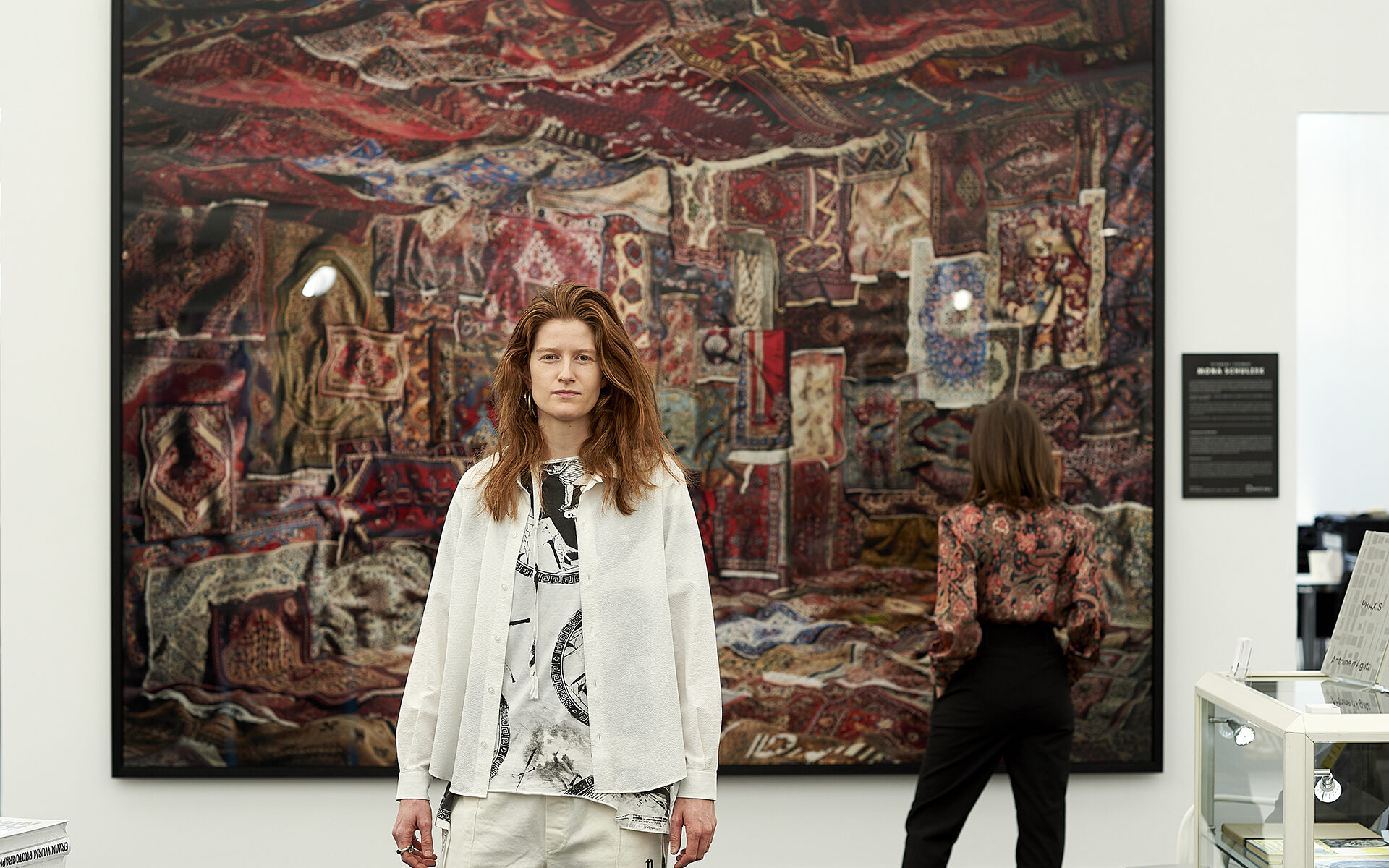 How to Get Gallery-Quality Photographs in the Largest Size Ever
Razor-sharp images up to 16 feet long are now available courtesy of Masterprint, a new technology by German photo lab WhiteWall
The ability for collectors to acquire gallery-quality photographs more than 16 feet long is now within reach. Leading German photo lab WhiteWall has officially debuted Masterprint, a new technology that can create super-sharp images up to 196 inches in length and 94 inches tall. "The process has been in my head for more than ten years," says founder and CEO Alexander Nieswandt, who launched the Cologne-based company in 2007 after working for LUMAS gallery. "My vision was to produce the best quality wall art possible."
Officially in development by WhiteWall engineers for four years, Masterprint is capable of producing the largest photographs currently available on the market in extremely high detail, with clients including museums, galleries, offices, artists, collectors, and professional photographers. "It's really for anyone who has enough wall space," adds Nieswandt. "They just need the right image."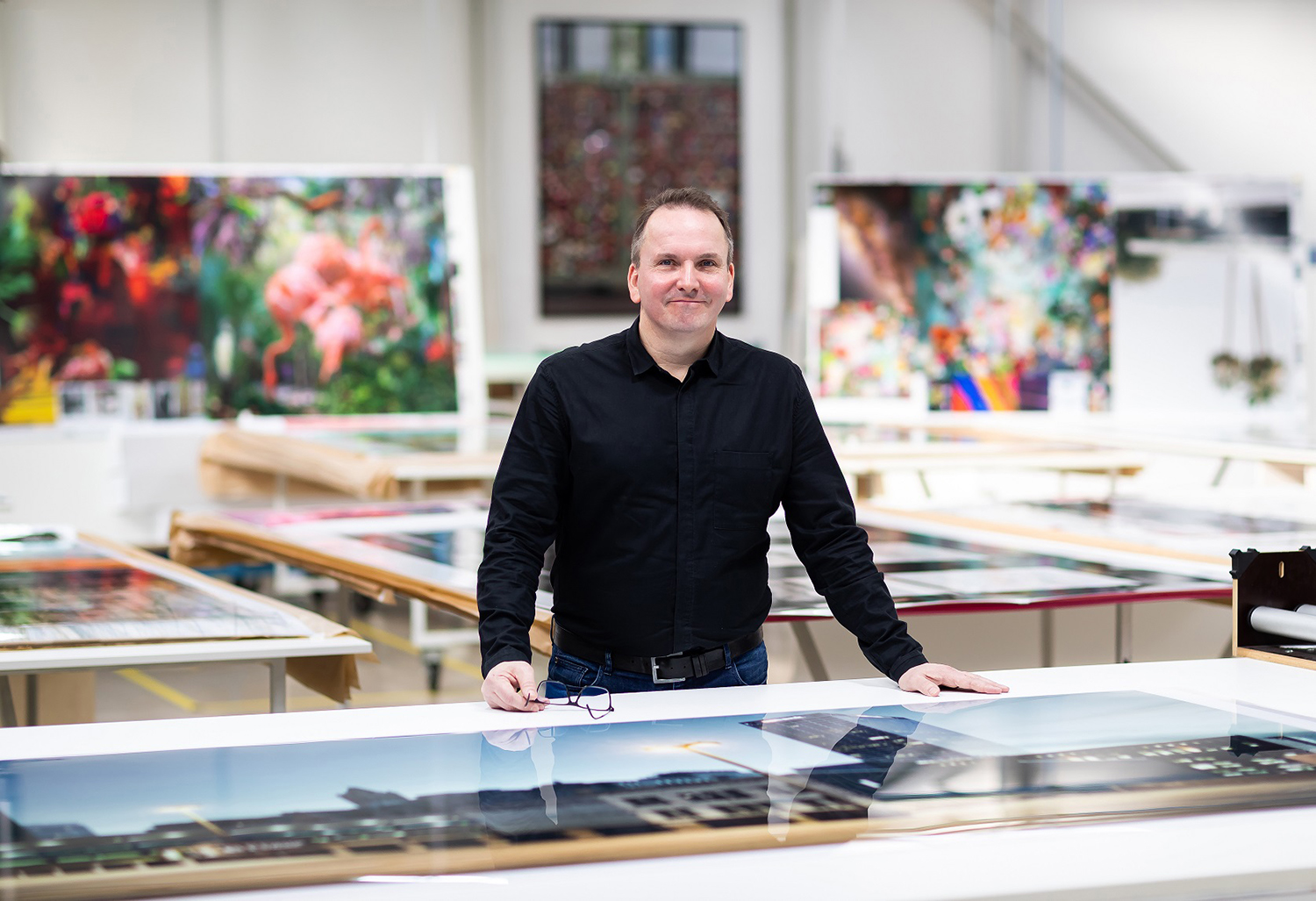 The custom service starts with a virtual consultation with in-house specialists to ensure proper file size, and the end product comes laminated under gallery acrylic glass with a variety of bespoke frames available. Utilizing fine-art pigment ink, the innovative machine requires high-resolution files and special proprietary photo paper; prices for photographs start at $3,500.
While the technology quietly launched last year, WhiteWall made an official debut partnering at this year's Paris Photo international art fair with a massive print by German conceptual artist Mona Schulzek. Measuring ten-and-a-half feet wide and nearly eight feet tall, Ottomane I (Cosmos) was the largest image in the sprawling show, which brings together more than 200 galleries from around the world.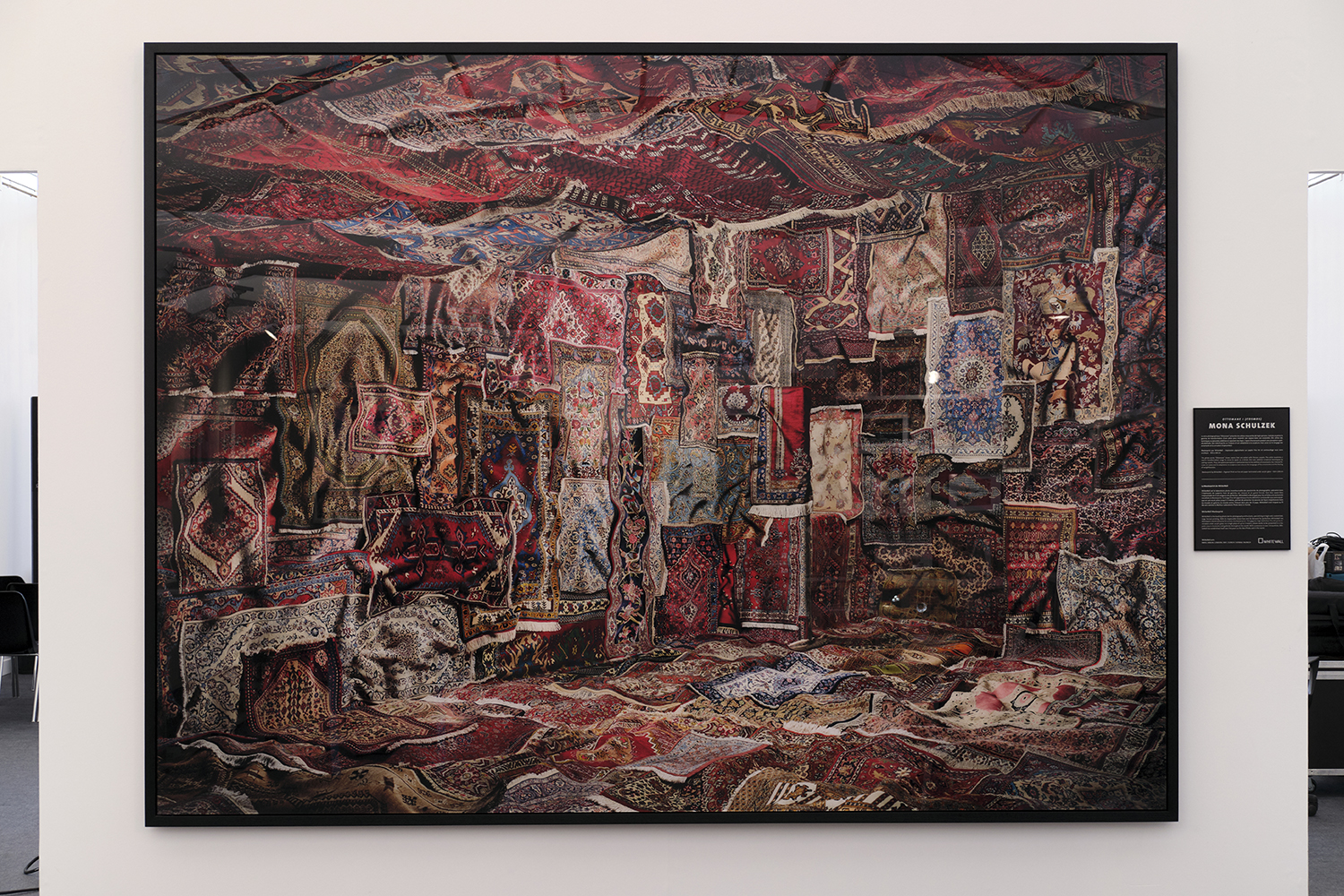 "I got goosebumps when I first saw it," admits Schulzek, who created the series that the image comes from by draping antique Persian rugs over every inch of an interior and then capturing it with a 100 megapixel Phase One camera. "The fascinating part of photography is that it's so mystical. The image seems to be three-dimensional, and the rugs also seem to be weightless—but they were so heavy."
Originally shot in 2016, the image was able to be printed in such extreme detail by Masterprint due to WhiteWall's bespoke art consultation service. "I just gave them the high-resolution digital file, and it was large enough to power this huge scale," she says. "You can't find another printer or manufacturer making photos this size." Indeed, nearly every stitch of the lavish carpets are rendered so crisply that the work appears almost as a portal into another world, which was Schulzek goal. "You think you can almost fall into it," she adds.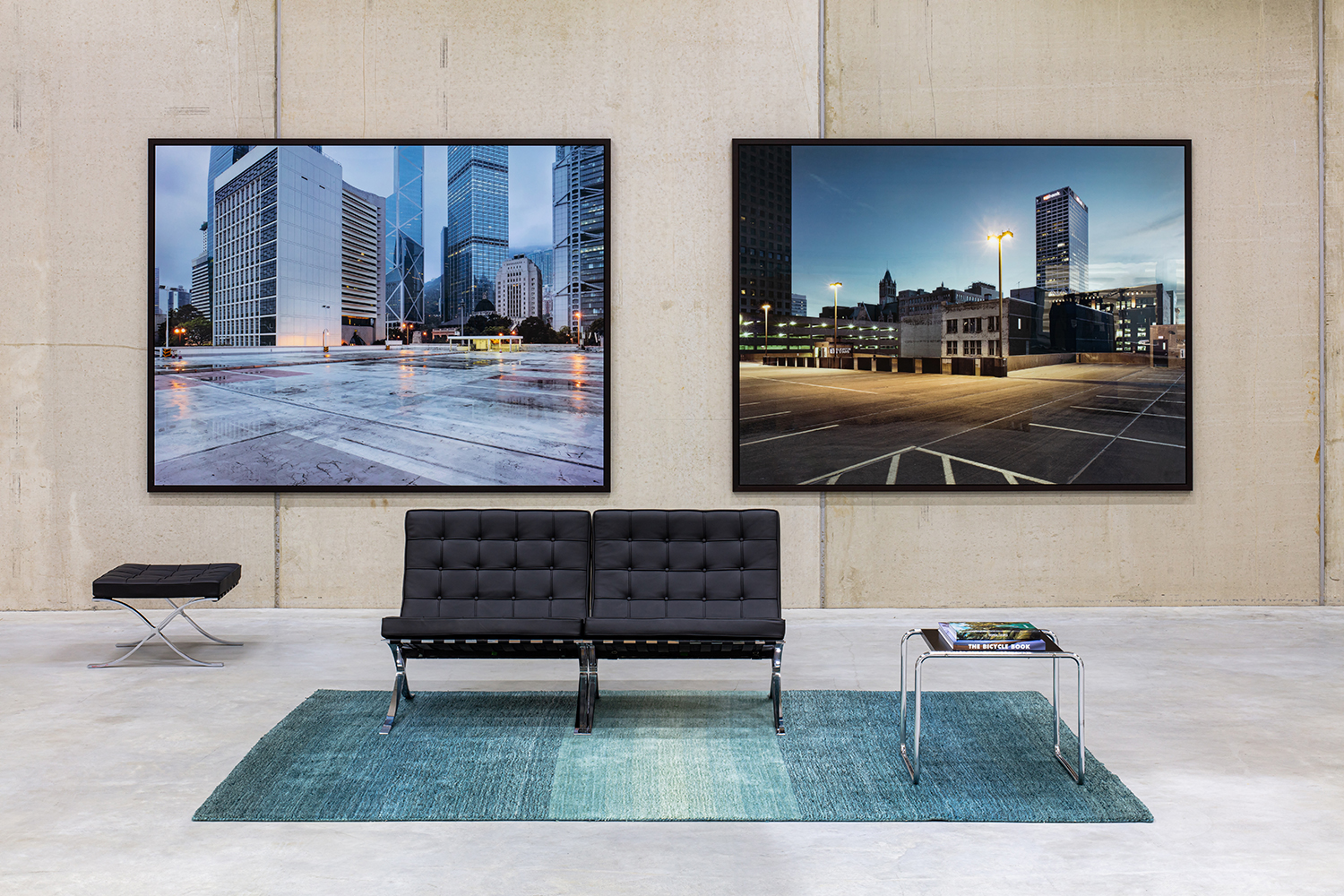 To allow for customers to see the scale without being there in person, the team launched a virtual showroom as well as RoomView, a program that lets customers envision how the Masterprints would look in their own space. "When people finally see it in person, they can't believe the quality and the sharpness is possible in such a huge image," says Nieswandt.
Of course, large-scale photos aren't the only thing WhiteWall produces from its 53,820 square-foot lab outside of Cologne; smaller sizes are sent out every day across the globe, a process that WhiteWall's Art Service Manager describes as an "orchestra." But Nieswandt makes sure to note that everything produced by WhiteWall upholds the same standards. "I personally love very sharp images," he says. "Regardless of size, everything we make always has the highest quality possible."
Next Post