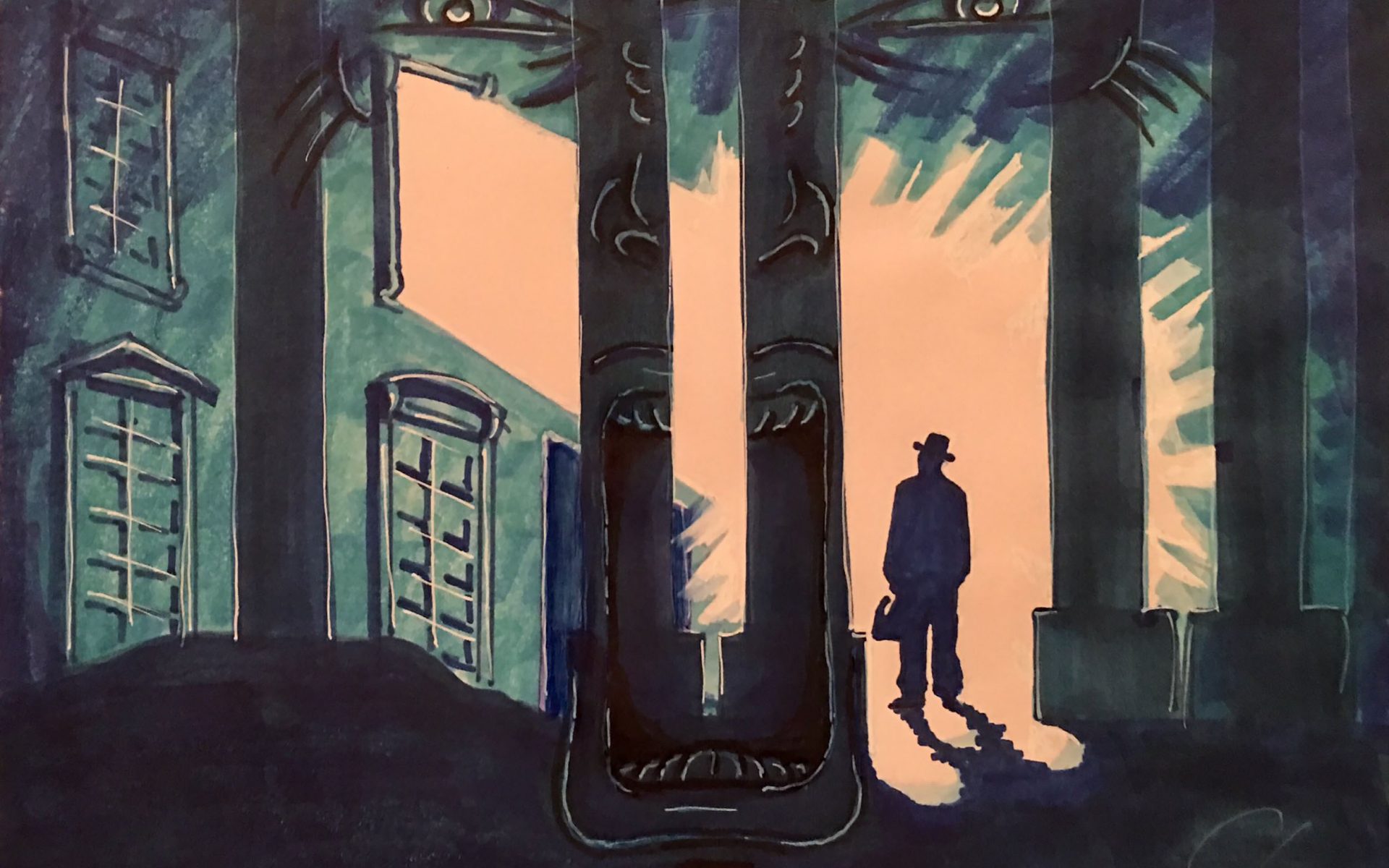 What to See at New York's Outsider Art Fair
From Jim Carrey's political drawings to the golf-themed work of Valentino Dixon, here's what to see at the fair
The Outsider Art Fair is back again, bringing work from 68 galleries in 37 cities around the world to New York's Metropolitan Pavilion. Kicking off on Thursday and continuing through the weekend, the fair's 2019 New York edition will see some more habitual names, including Henry Darger and Purvis Young with some that are newer to the fair.
Perhaps one of the more unexpected artists being featured is Jim Carrey at Los Angeles–based Maccarone gallery's booth. The Eternal Sunshine of the Spotless Mind actor first took to Twitter as a platform for his drawings. He has previously showcased his political drawings in the documentary I Needed Color, and most recently at Maccarone, where his show, "IndigNATION: Political Drawings by Jim Carrey 2016–2018," closed last month.
Recommended: L.A.'s Newest Art Fair Announces Special Projects
Carrey's transition from actor to artist has drawn praise and criticism in equal measure. Recently, the art writer Jerry Saltz came to Carrey's defense, saying, "Just as old art-history walls are collapsing chattering scolds say @JimCarrey 'can't be an artist.' I like his drawings, activism & word-image skills."
Andrew Edlin Gallery, whose founder is also behind the art fair, will draw attention with work by Valentino Dixon, an artist whose erroneous murder conviction was vacated, setting him free after serving 27 years in prison. He has become known for his drawings of golf courses. The serene illustrations first drew the attention of the media when Dixon submitted them to Golf Digest magazine from prison, ultimately prompting a reinvestigation of his case and his eventual release. Dixon, now 49, credits art with helping him maintain his mental fortitude throughout his incarceration.
Shrine, a New York gallery specializing in self-taught and outsider art, will present a never-before-seen trove of drawings created by patients of the defunct Friern Hospital between 1930 and 1960. Many of the artists represented, who had no formal training, were traumatized victims of war from Eastern Europe, Poland, and Ukraine.
Manchester, England's Jennifer Lauren Gallery will stage a solo presentation of the ceramics of Japanese artist Shinichi Sawada. Employed as a baker at an institution for the intellectually disabled, Sawada uses an intensely deliberate process that allows him to finish each sculpture in a matter of days.
Just Folk Gallery will highlight the work of artist Bill Traylor, who was born into slavery in 1854 and created a series of drawings on cardboard as an elderly homeless man in Montgomery, Alabama. A concurrent solo exhibition of his work at the Smithsonian Museum runs through March 17.
The Outsider Art Fair is also presenting two specially curated spaces. One is a tribute to the late dealer Phyllis Kind, a lauded champion of artists, including Henry Darger, Martin Ramírez, and Joseph Yoakum. The memorial exhibition will feature works by the many artists whom Kind represented or collected, and who ultimately shaped her understanding of the field.
The other curated space, "Good Kids: Underground Comics from China," brings to light the emergence of China's "underground comics scene, which coincided with the rise of the Internet in the late 1990s and early 2000s. Many artists involved in this scene found expressive freedom through the anonymity provided by the web, and the resulting creative community grew rapidly. The work created by these artists, whose anticonformist subject matter barricaded any opportunity for traditional distribution in China, is at the heart of this space.
The fair will host a talk entitled "Unusual Brains: Neurodiversity and Artistic Creation," moderated by New Museum director Massimiliano Gioni with panelists including the 2000 Nobel Prize recipient Dr. Eric R. Kandel; contemporary artist Linda Carmella Sibio, who was diagnosed with schizophrenia as a young adult; and Swiss psychiatrist and psychoanalyst Dr. Gerhard Dammann.
The Outsider Art Fair runs from January 17  to 20 at the Metropolitan Pavilion, 125 West 18th Street. 
Next Post