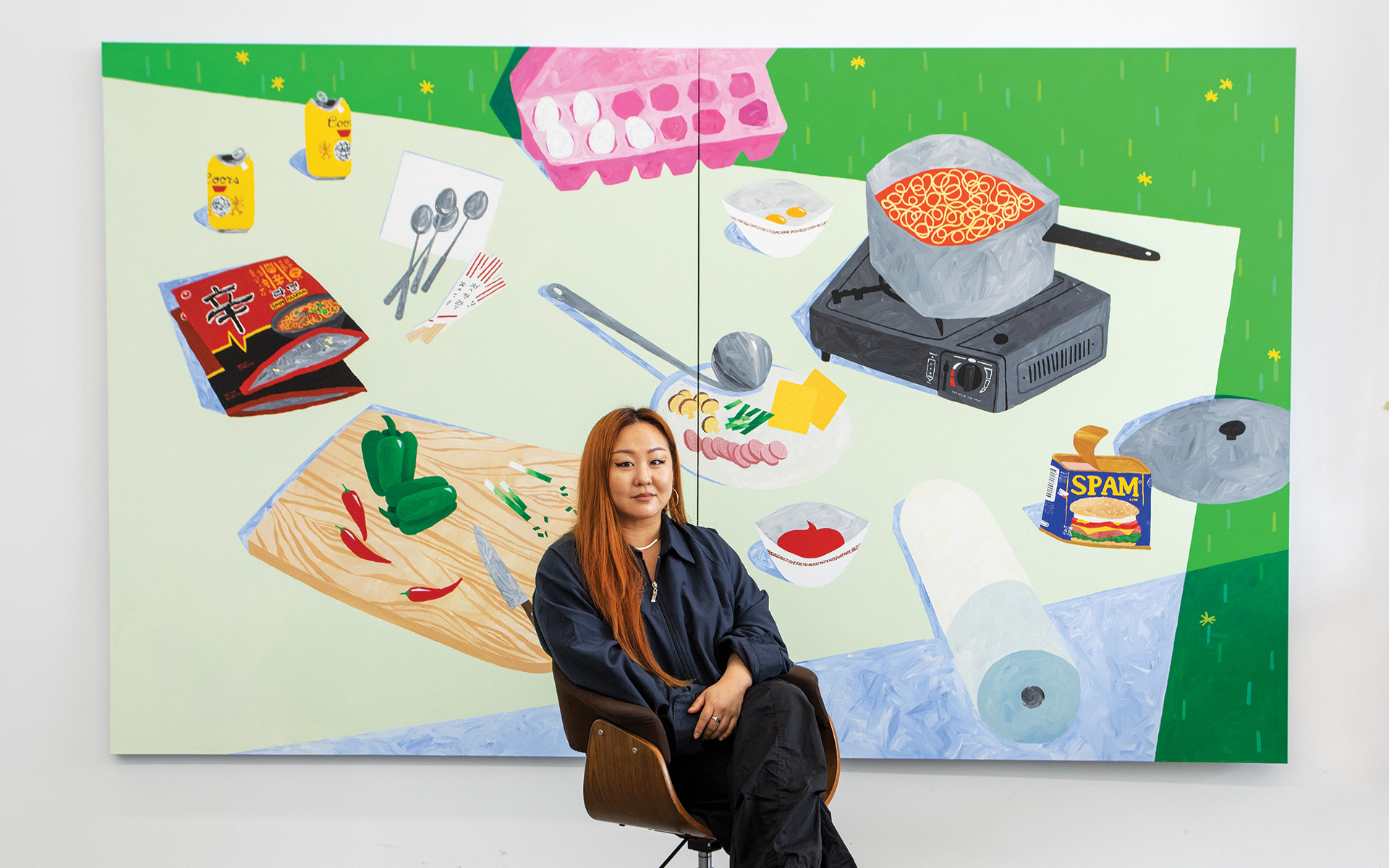 Discover Buzzy Artist Wendy Park's Distinctive Approach to Still Life
The Korean-American painter, who spent nearly a decade at Disney, mines her childhood in Los Angeles to explore socio-economic nuances
Artist Wendy Park's painting Useful in the Future depicts the contents of the average household junk drawer: a ketchup packet, a mint wrapped in cellophane, and a bundle of chopsticks, all of which she flattens into a graphic composition of colorful lines and shapes. For Park, this assortment of throwaway items "symbolizes resourcefulness and being thrifty," she says, and is a tacit homage to her mother's unwillingness to let perfectly good items go to waste. The diligent care of loose napkins, condiments, and disposable cutlery is a habit that the artist unknowingly adopted in her own life. "I catch myself calling out my husband whenever he tosses perfectly reusable things," she says.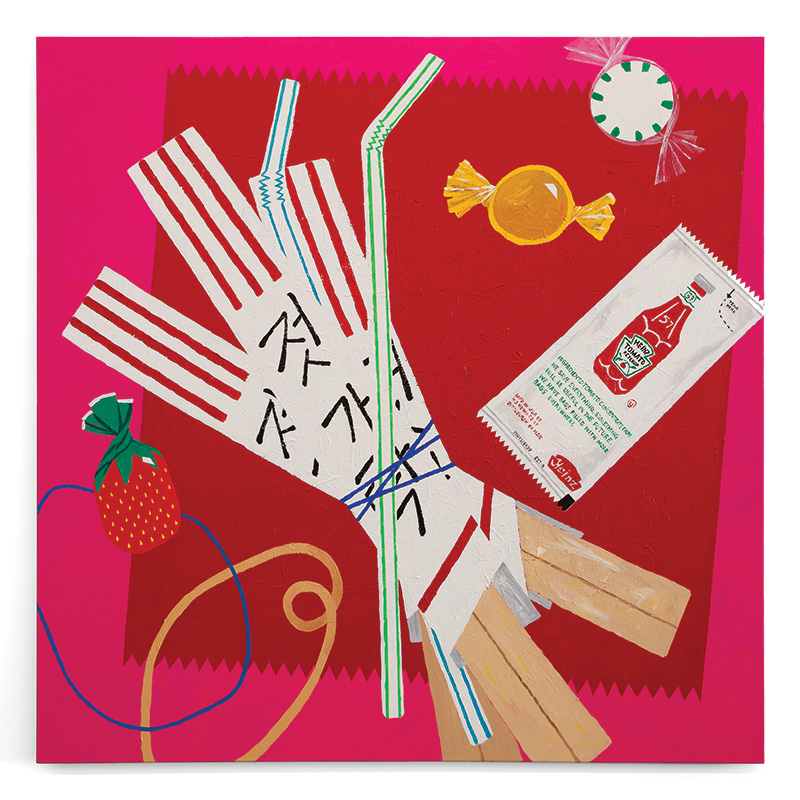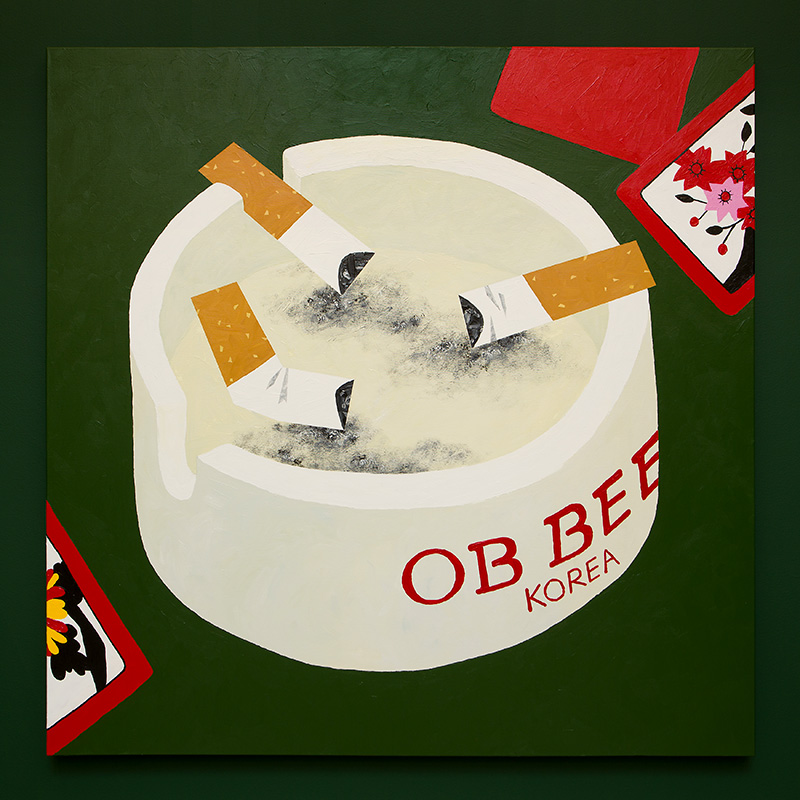 In Park's distinct approach to still life, seemingly mundane objects stoke nostalgia for the particularities of a Korean American childhood in early '90s Los Angeles. Army Soup (2023), which was part of a buzzy solo booth at Various Small Fires at New York's Independent Art Fair this year, features the ingredients of the titular, quintessential Korean dish, which her parents often prepared outdoors: Kraft Singles, Shin Ramyun, and a half-open can of Spam, as well as a portable butane stove. Certain objects lovingly reference specific people, such as the playing cards and crushed cigarettes in Hwatu Cigs (2022), a memorial to her late father's poker games.
Born in L.A., Park names Tyrus Wong and Eyvind Earle, two early Disney animators who crossed into fine arts, as major influences: Wong and his poignant illustrations represent an example of Asian American success during an era in which it was extremely rare, Park says. Earle's graphic style and exceptional use of color, meanwhile, "taught me the power of drawing someone in with massive shapes and keeping them in with beautiful intricate details."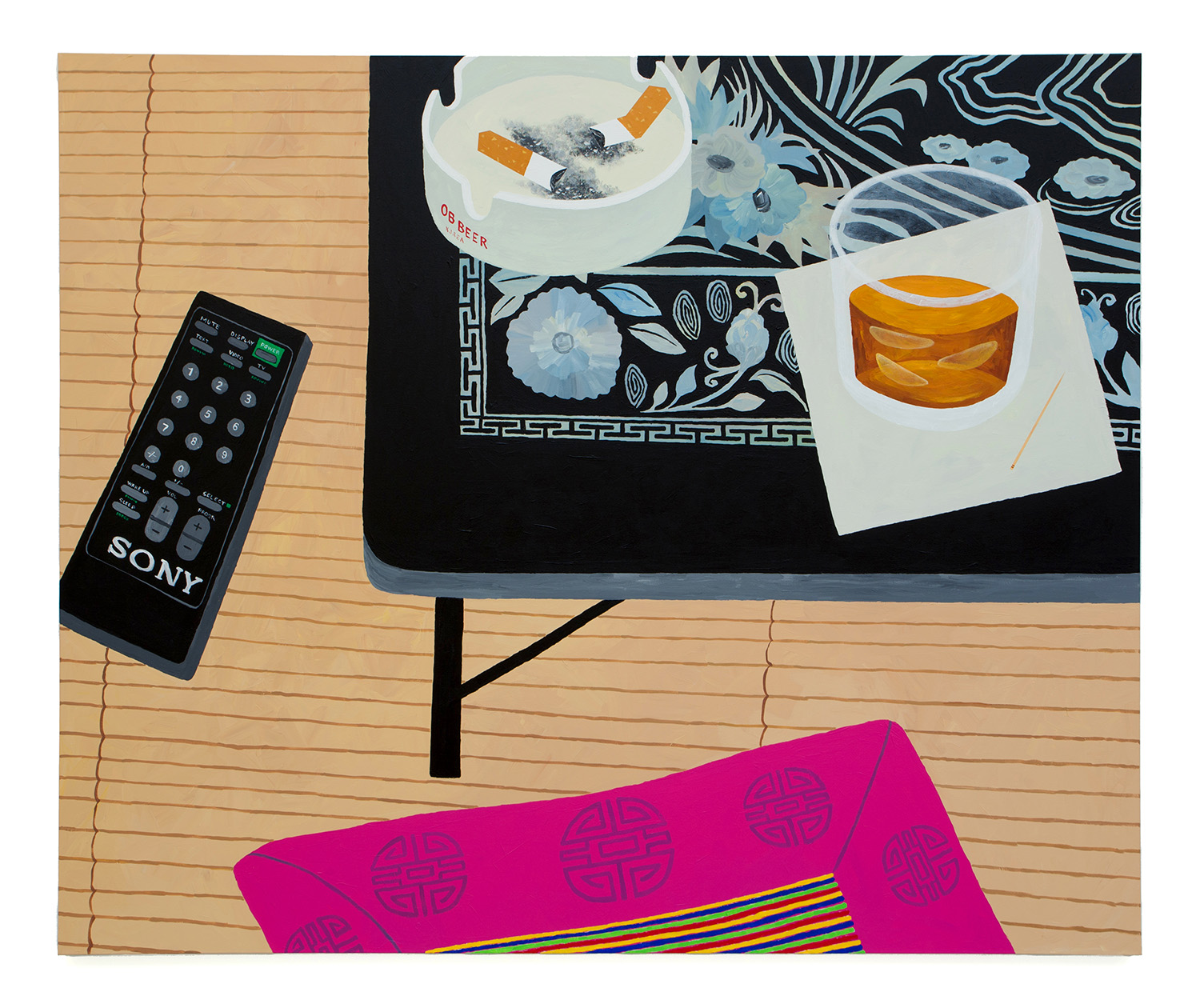 Park herself spent nearly a decade at Disney, art directing and painting backgrounds. "But my contribution was to help tell someone else's story," she says. Inspired by the artistic success of former animators Wayne Thiebaud and Brian "Kaws" Donnelly, "I left so I could tell my own."
A version of this article first appeared in print in our 2023 Fall Issue under the headline "Personal Details." Subscribe to the magazine.
Next Post