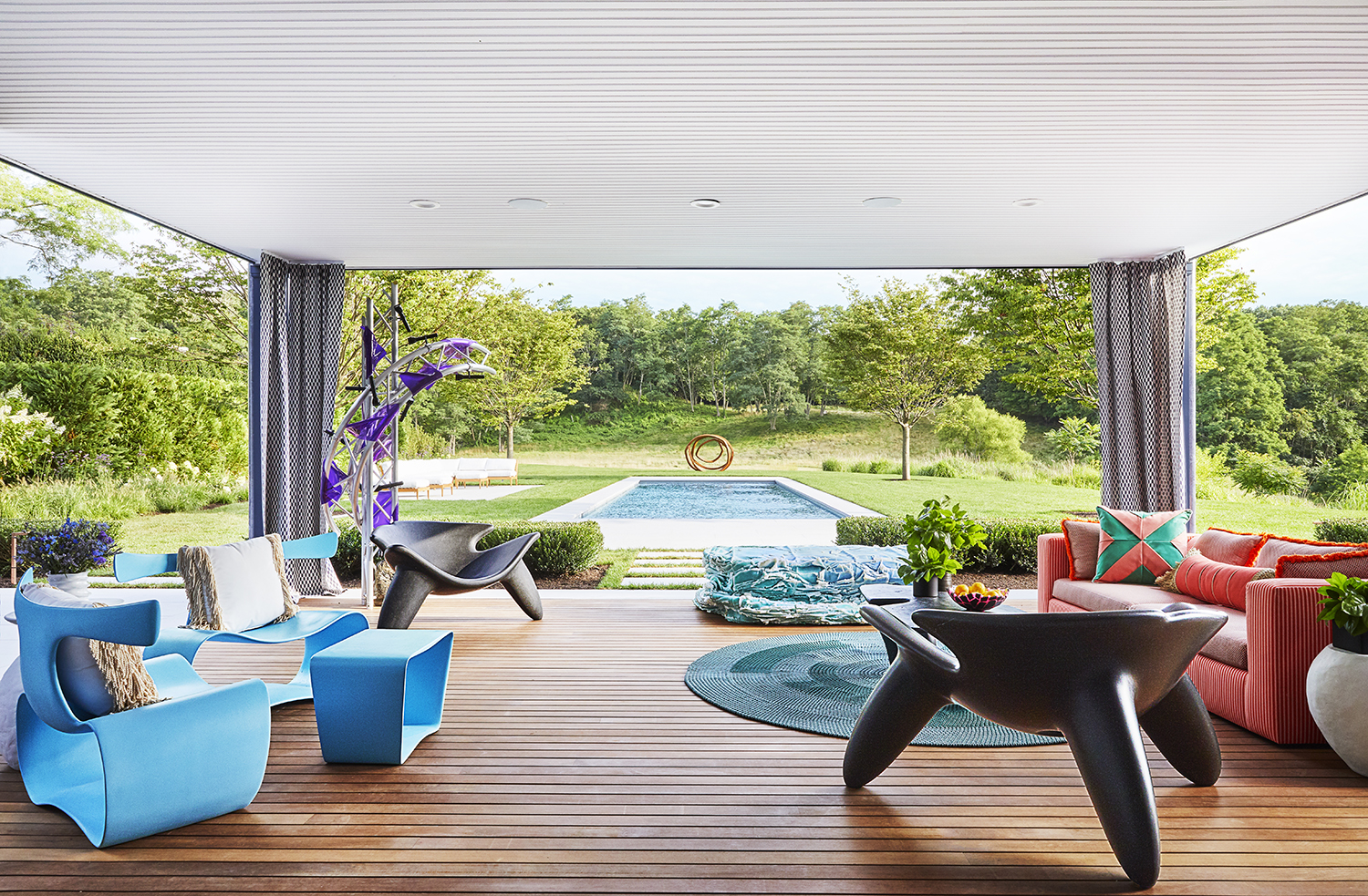 Video: Tour Elena Frampton's Sunset Terrace at the Galerie House of Art and Design
The supremely chic indoor-outdoor lounge area features works by Wendell Castle, Christopher Schanck, and Patrick Naggar
"We were inspired to break all the design rules of outdoor living," says Elena Frampton, principal of Frampton Co, who conceived the stunning Sunset Terrace at the Galerie House of Art and Design in Sag Harbor. For the chic lounge area, Frampton eschewed the traditional matching outdoor furnishing set, instead opting to masterfully mix emerging artists with rare pieces of collectable design.
Every element is a standout, including a pair of concrete Wendell Castle chairs and a shimmering bronze table by Chris Schank from Friedman Benda, a squishy bench by up-and-coming Philadelphia artist Nick Missel, and Patrick Naggar seating from Ralph Pucci. The space also comes alive thanks to a custom rug by Shore, textiles by Pierre Frey and Dedar, accessories by Eastern Accents, as well as an adorable succulent garden Frampton brought in from her own backyard.
Watch below as the designer talks more about her inspiration for the supremely chic indoor-outdoor area.
View this post on Instagram
Next Post