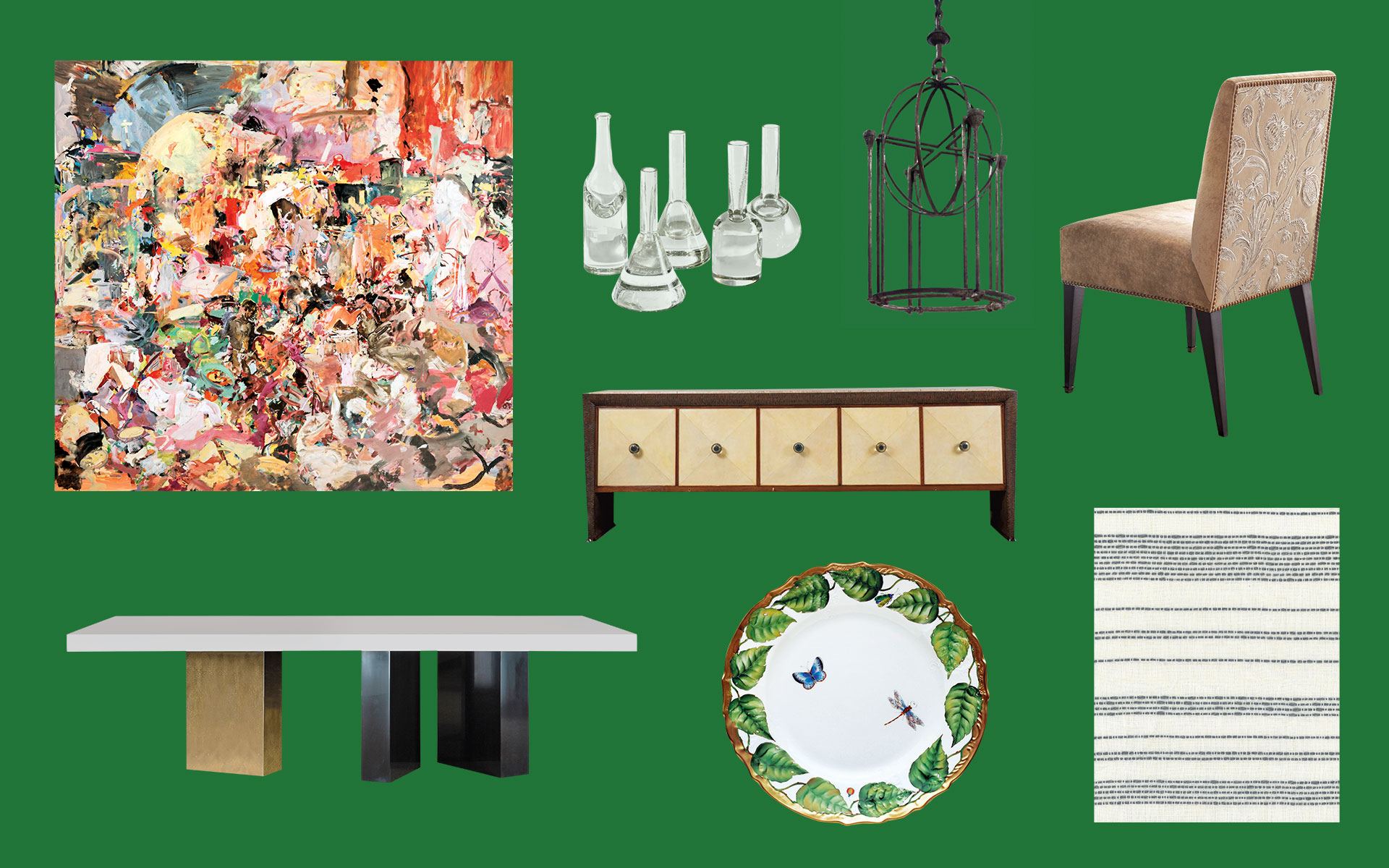 Victoria Hagan Builds Her Dream Dining Room Around a Cecily Brown Painting
The artist's vibrant canvas is the perfect conversation piece in a space imagined for hosting intimate parties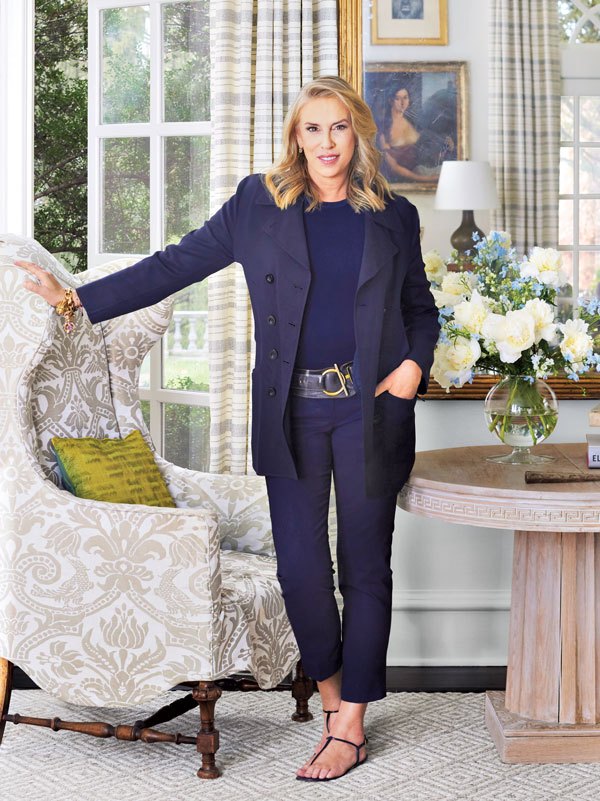 Victoria Hagan's crisply refined interiors may be her calling card, but it's her gift for balancing comfort and elegance that keeps
her impressive cadre of clients coming back for more. The timeless spaces she conjures are also known to bring out the best in blue-chip art collections.
"Creating a dining room to host a fantastic dinner party is my personal fantasy," says Hagan. "Cecily Brown's work draws you in, and you never see the same thing twice. I'm always blown away by the emotion I feel when I see her pieces. They're so layered and mysterious, and the scale is really moving."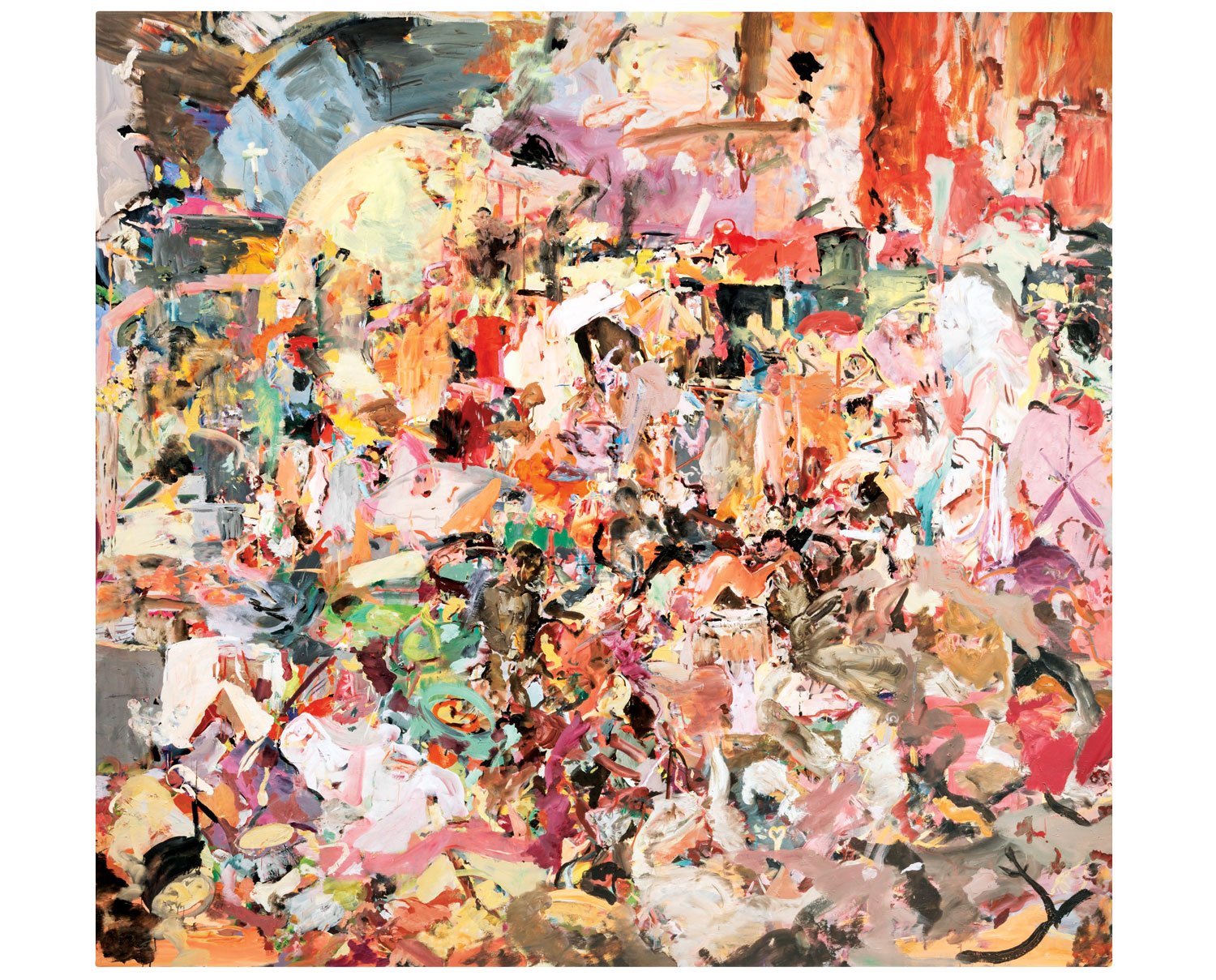 Carnival and Lent (2006–08) by Cecily Brown, auctioned at Christie's in July.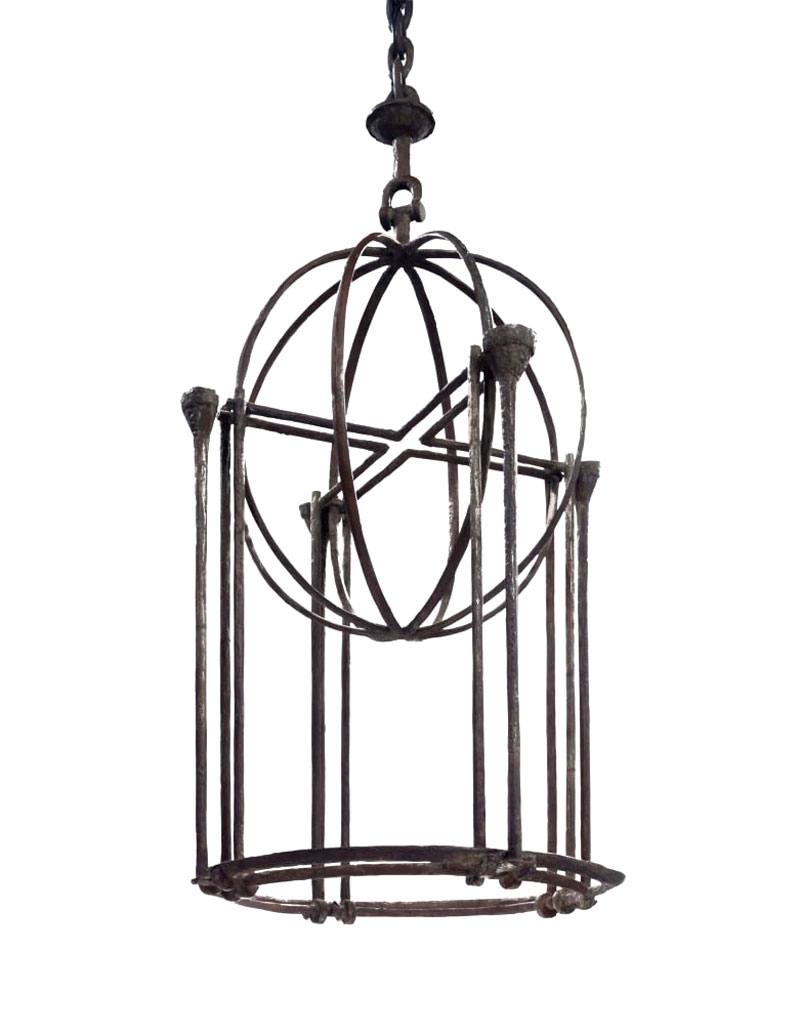 Lantern by Philippe Anthonioz from Galerie Dutko. 
"Philippe Anthonioz's light fixtures add a sculptural quality to the space."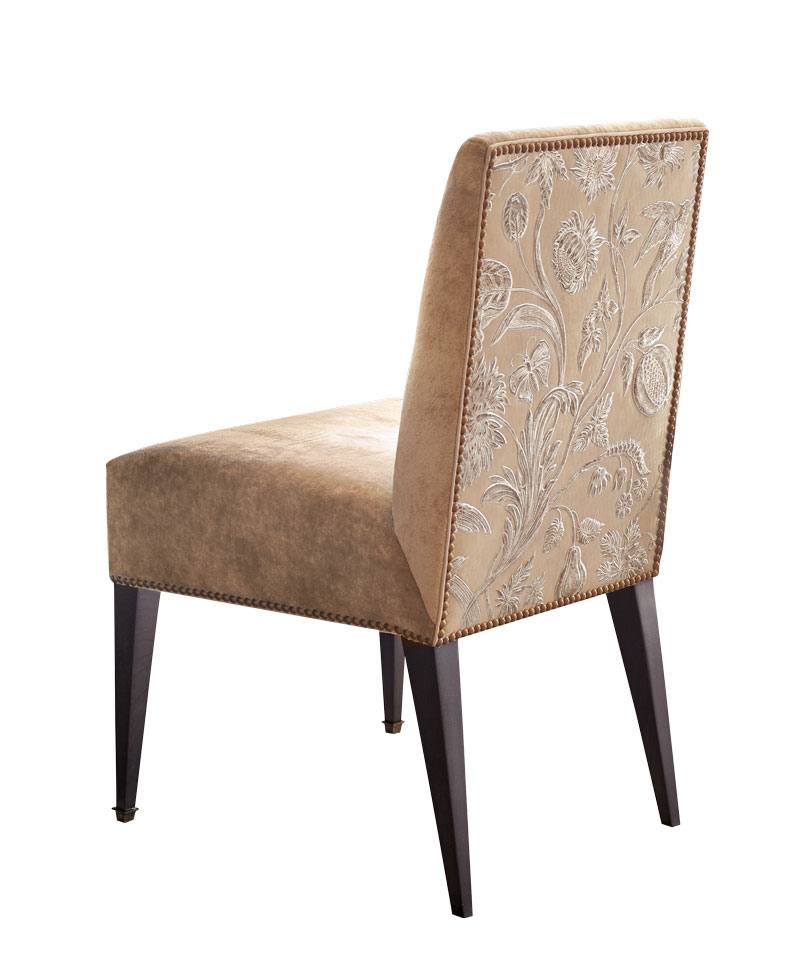 Philips side chair by Victoria Hagan with custom leather work by Art and Tradition. 
"I added my Phillips dining chair with a hand-pressed French leather and soft velvet on the other side. When I first created it, the mission was to have a chair [so great] that no one wanted to leave the dinner table. The best dinner parties are the ones that never end."

Table by Hervé Van der Straeten from Ralph Pucci. 
"It's hard for a dining room table to take your breath away, yet this one does with its perfectly balanced simplicity. The combination of the materials—the soft lacquer juxtaposed with the bronze base—is sculptural."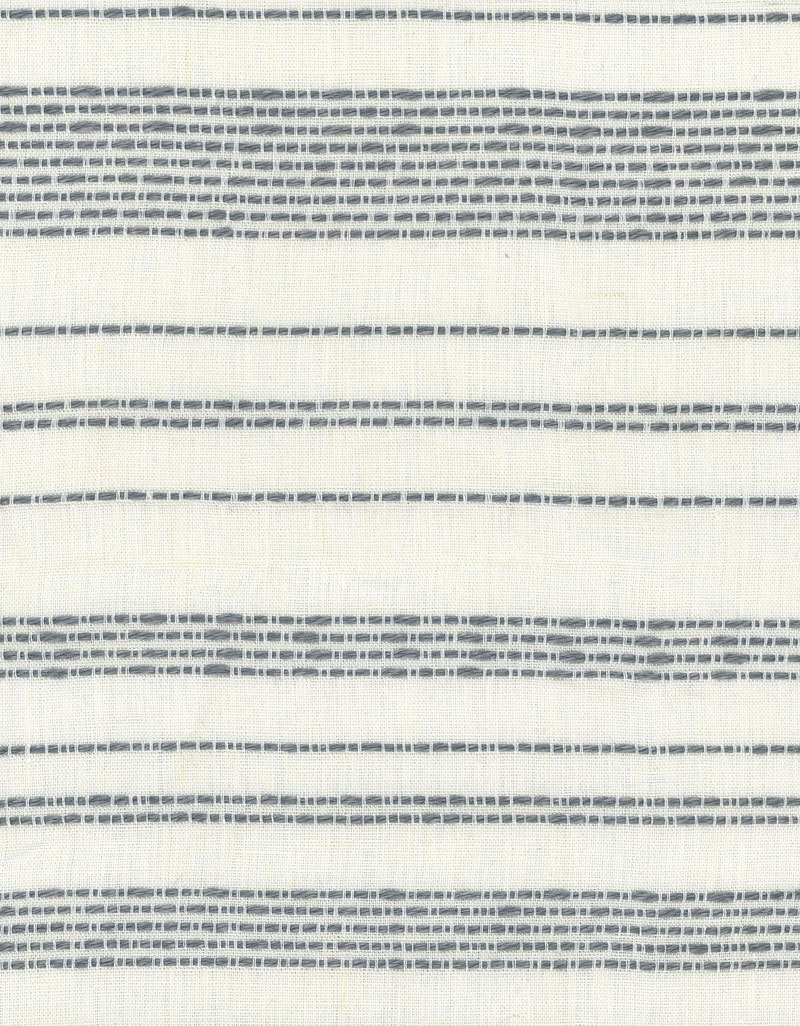 Tidal Line window covering by Victoria Hagan for the Shade Store. 
"This fabric from my line for the Shade Store has a soft, golden line that gets picked up by candlelight. Softness is important to me for balancing the materials."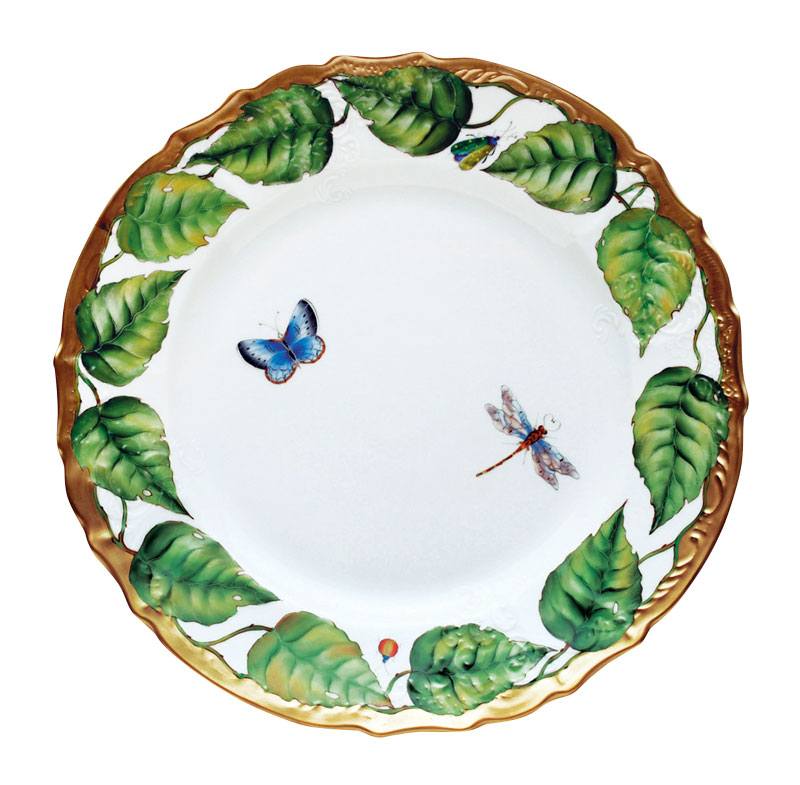 Ivy Garden dinner plate by Anna Weatherley from Neiman Marcus.  
"I love mixing vintage dessert plates and china. It's the simple with the unusual."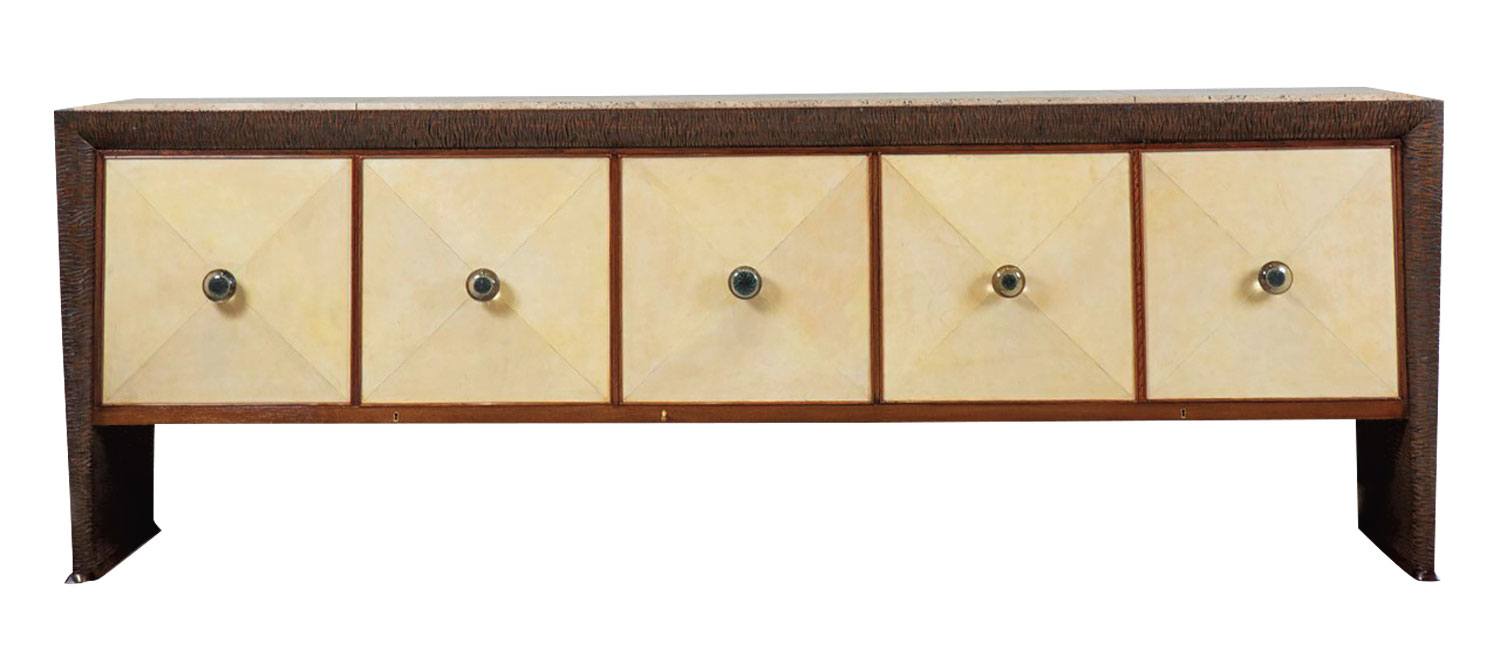 Sideboard by Osvaldo Borsani from Bernd Goeckler, Inc.
"This piece is one of a kind. I haven't seen anything like it before."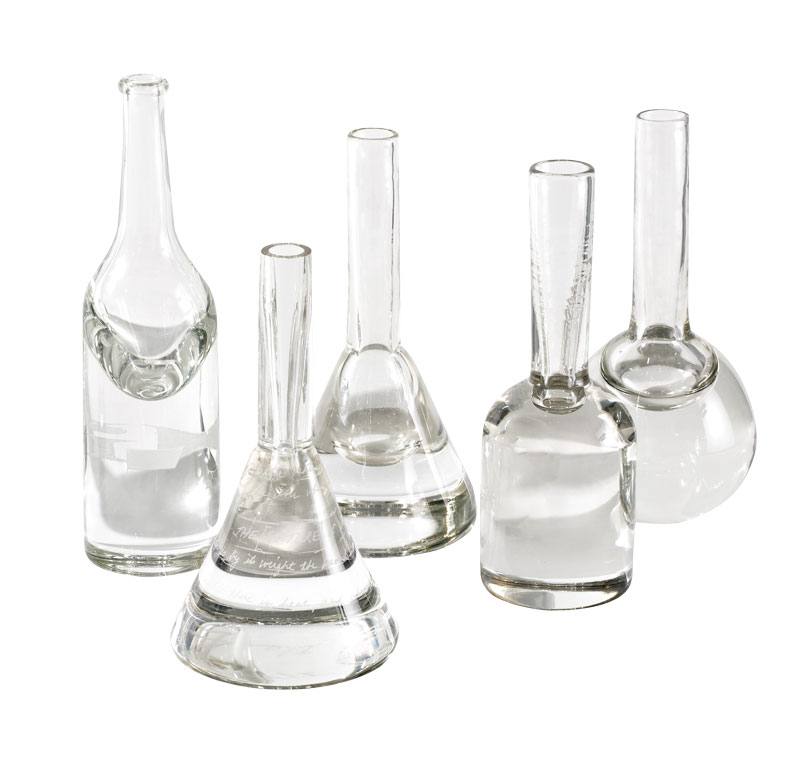 A version of this article first appeared in print in our 2020 Fall issue in the section The Artful Home: Center Piece. Subscribe to the magazine.
Next Post