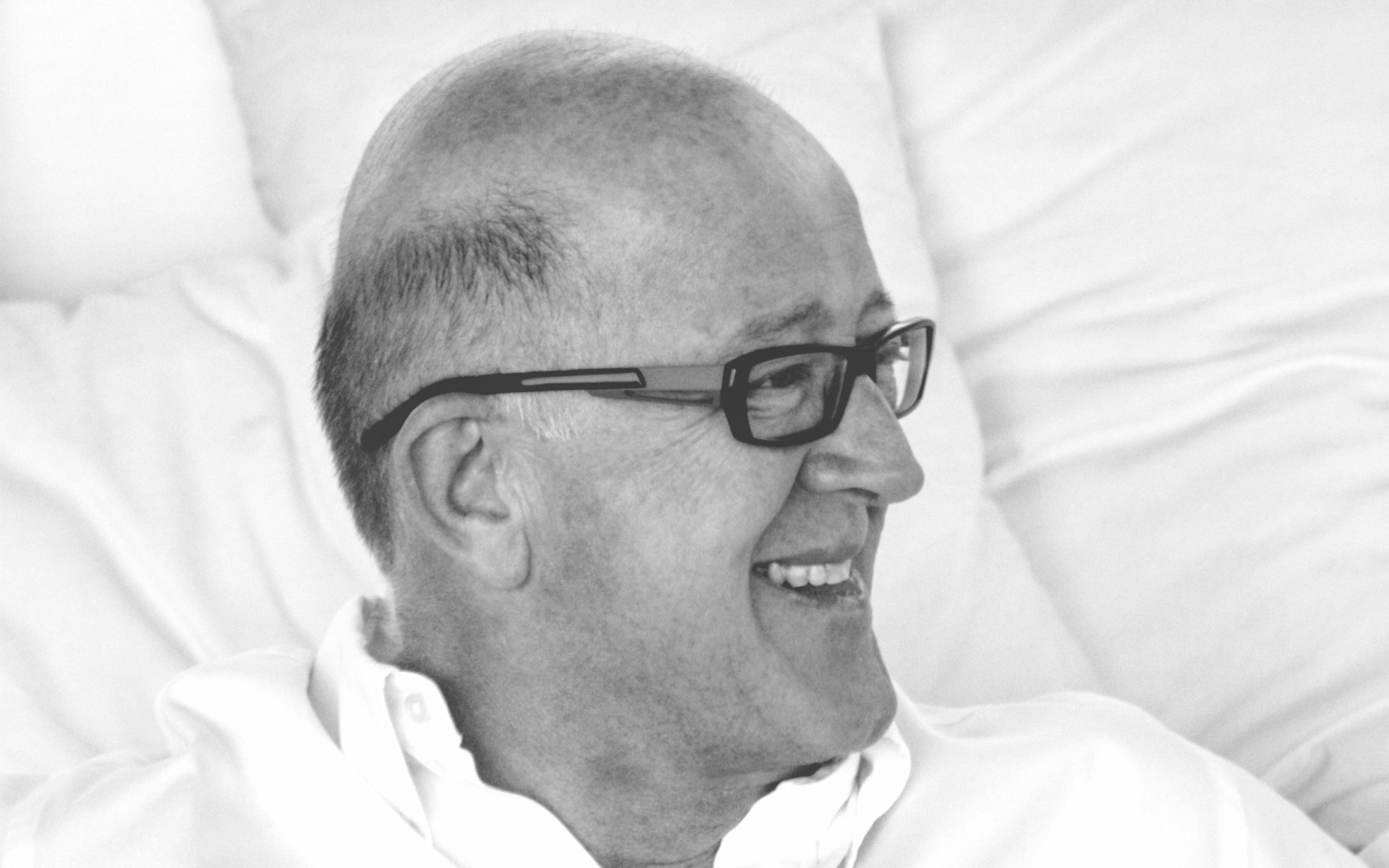 Veere Grenney Creates a Classical Space Inspired by Artist Alan Davie
Galerie asked the London designer to cultivate an interior using a postwar canvas from a favorite artist as inspiration
Infusing classicism with a hefty dose of modernism is at the root of every space the ever-talented Veere Grenney creates. The New Zealand–born London designer is the first person one might call to fix up a getaway in Mustique, an English country manor, or an Eaton Square flat, and most probably all three, especially if style and comfort, along with antiques and new discoveries, are the order of the day. 
"I like to use a modernist painting in a classical room," says Grenney. "It adds edginess. Alan Davie is one of many of an English stable from the postwar contemporary art scene I love to use, and this artwork would look sensational on an aubergine lacquered wall."
Improvisations for Tigers Tail (1960) by Alan Davie.
Portsea side table by Veere Grenney for the Lacquer Company; thelacquercompany.com.
Bridget Weave rug by Patterson Flynn Martin; pattersonflynnmartin.com.
Bespoke sofa upholstered in Woodperry fabric by Veere Grenney for Schumacher; fschumacher.com.
Vintage cocktail table by Gabriella Crespi; chastel-marechal.com.
Recommended: Jamie Drake Conceives an Interior Inspired by a Stunning Carrie Moyer Work
Vintage Maison Jansen bureau plat; 1stdibs.com.
Denston box by Veere Grenney for the Lacquer Company; thelacquercompany.com.
Gilded ceramic chandelier by Eve Kaplan; geraldblandinc.com.
George II Breche bolection fireplace by Jamb; jamb.co.uk.
A version of this article first appeared in print in our 2019 Summer issue in the section The Artful Home: Living Masterpiece. Subscribe to the magazine.
Next Post