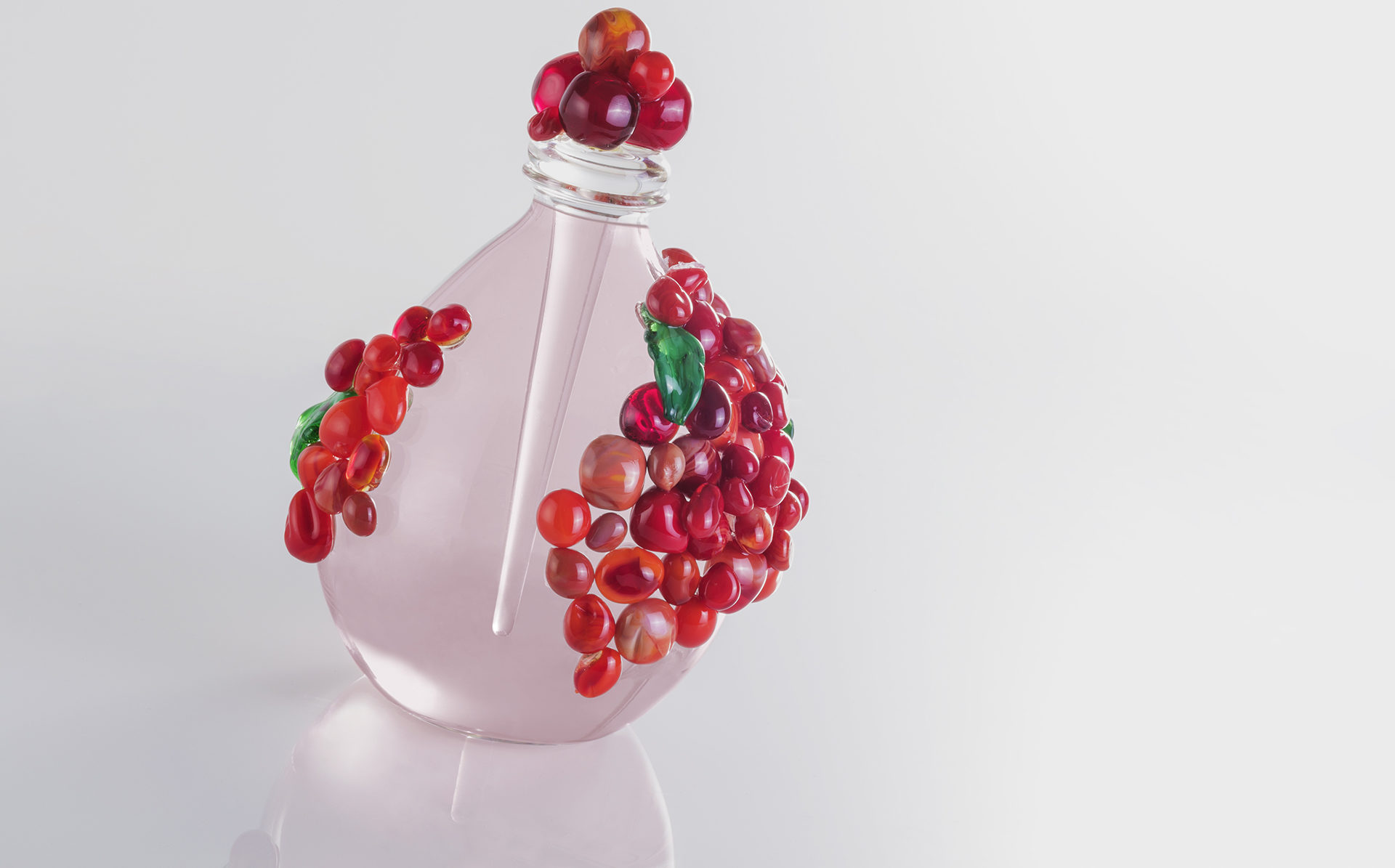 These Il Profvmo Perfume Bottles Are Works of Art
With limited-edition Murano glass vessels, the legendary Italian brand pays homage to traditional craftsmanship
Few things possess the ineffable allure and poetry of Murano glass, though an extraordinary perfume comes close. No wonder scent makers have been bottling their creations in vessels produced by the Venetian island's storied glassblowers since at least the 15th century.
Inspired by Il Profvmo's owner Didier Guillon's love of art, the niche Italian perfume brand began a limited edition series of Murano glass perfume bottles.
A self-professed Venetian glass enthusiast, Guillon wanted to support Murano's artisanal traditions, while creating objects—produced in quantities of less than fifty—that would become genuine collectibles. He worked closely with renowned Venetian glass masters to ensure the pieces achieved the perfect clarity and pigment.
The Murano series now includes three different fragrance concepts. It began with Aria di Mare in 2015, a scent that the expert perfumier Silvana Casoli infused with notes of the sea, flowers, and musk, being presented with a harlequin-colored flacon.
Another fragrance, Caramella D'Amore, said to encapsulate a mother's love for her daughter with its feminine mix of candy and berry scents, is represented in a clear, curvaceous vessel, embellished with a sprinkling of jewel-like fruits across the surface. For this, Venetian glassmaster Leonardo Cimolin used a technique of lampwork, in which glass rods are first melted with a torch, and then blown or hand-formed.
The latest collection to receive the Murano treatment is a trio—each one representing a protagonist from Shakespeare. Othello, with its hints of passionfruit and floral woody notes, comes accompanied by a small, amber-colored monolith, while the just-released Lysander (from A Midsummer Night's Dream) is composed of water mint, juniper and vetiver with subtle fresh and woody undertones, and is accompanied by a striking jade-green version.
The third limited edition bottle from the triology will be in vibrant blue and released in 2018. The graphic lines and bold rectilinear forms were inspired by Didier Guillon's obsession with Minimalist artist Sol LeWitt. In a playful twist, each piece can be mixed and matched to create different sculptural installations on one's vanity. And with just 50 bottles released worldwide (priced at $3,800 each), they are considered artworks in themselves.
While other fragrance brands might shy away from such a labor-intensive process, Guillon instead is invigorated by it. "One of my missions is to preserve the craftsmen we still have in Europe," he says. "It's important to fight for what is unique and beautiful in this world." ilprofvmo.com
Next Post