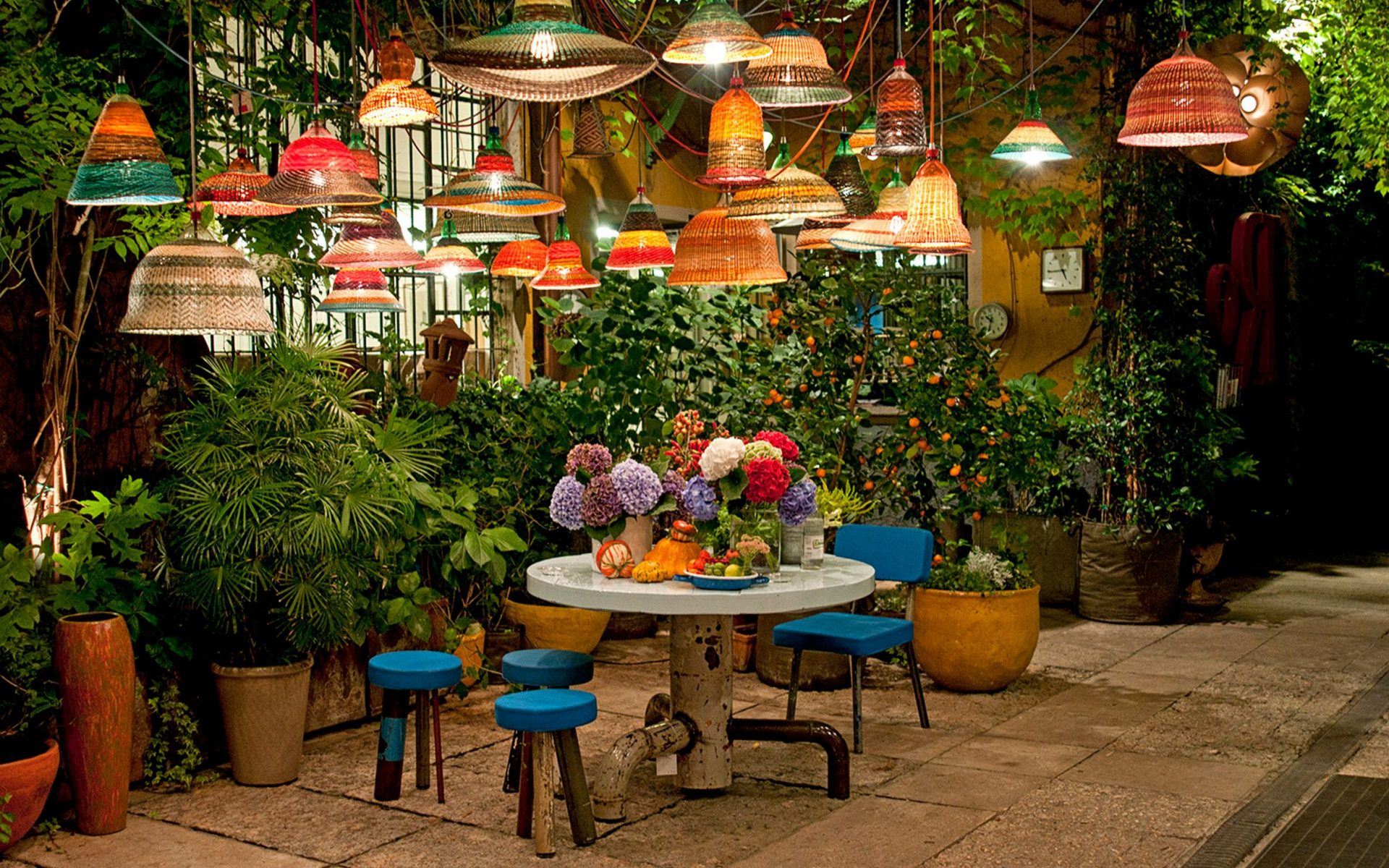 The Ultimate Design Insiders' Guide to Milan
As the design world gears up for the 58th annual Salone del Mobile in Milan, we asked leading architects, designers, and artists for their top tips
Sasha Bikoff, Interior Designer
Langosteria has the freshest Italian seafood and a very chic crowd. I highly suggest ordering the lobster pasta. 10 Corso Como, an amazing specialty store in a former garage in the Porta Nuova neighborhood of Milan, has the best pieces from the most coveted designers. The incredible 1930s residence Villa Necchi Campiglio was once the It party pad, and you can catch this vibe through its amazing interiors.
Matthew Day Jackson, artist
Rossana Orlandi is the original and the best design store, a totally elastic universe of material culture. You never know what you will find there, but it is always the most beautiful, most wild, most exciting of its kind. I like to stop by the ICA Milan. Founded by Alberto Salvadori, it's a radical place of research in Milan.
Matthew Day Jackson is showcasing a new furniture collection in collaboration with Made by Choice and Formica at Via Maroncelli, 7.
Eric Egan, Interior Designer
We tend to favor old classics like La Libera in Via Palermo and Pizzeria Pino on Corso Garibaldi for a casual pizza. For shopping, we have a number of great artisans, including Grassi Cornici on Via Solferino. Marcelo is the third generation to run this world-class frame shop.  We also like Carati Bronzi for custom brass work, and our favorite is Il Ponte Casa d'Aste, which has two locations in town: Palazzo Cusani on Via Pontaccio shows fine antiques through modern art, but the real fun is to be had at their giant warehouse sales on the outskirts of town held several times each year (Il Ponte Pitteri). A favorite getaway is the new Mandarin Oriental Lago di Como, which we have just designed. We restored the neoclassical interiors, introducing custom Italian chinoiserie from Fromental and modern elements from Marta Sala Editions.
Ippolita Rostagno, Founder and Creative Director, Artemest 
When in Milan I like to stay at the TownHouse Galleria for the stunning view and the Yard Milano for its hip and eclectic feel. A favorite restaurant in the center of town is Paper Moon Giardino, where the food is great and the garden delightful. For art, I never miss the Pinacoteca di Brera, with its superb collection of paintings from the masters; whereas my taste for the modern is satisfied by the Massimo de Carlo Gallery.
André Fu, Architect 
A short walk to the center of Milan, the Bulgari hotel is set in its own private park, offering a delightful refuge from the hustle and bustle of Milan Design Week. Pasticceria Marchesi is a must-visit Milanese institution. You enter a pale-green modernist retreat where perfect, freshly delivered pastries and cakes topped with fruits and meringue tempt from behind the glass and wooden counters. I will definitely pay a visit to the Fondazione Prada. Located in a former gin distillery dating from 1910 in an industrial complex on the southern edge of Milan, it's a mixture of new and regenerated buildings, including warehouses, laboratories, and brewing silos, as well as new buildings surrounding a large courtyard.
André Fu is launching André Fu Living, a new lifestyle collection that will include furniture, porcelain, lighting, and textiles at 2 Via San Damiano.
Nick and Rachel Cope, Founders of Calico Wallpaper 
For aperitivo we love the little flower shop/restaurant Fioraio Bianchi in Brera. The café Pavè has perfect panini and amazing pastries too, a good quick snack. It's iconic at this point, but 10 Corso Como is still magical—a fun place to shop and also have a glass of Pinot Grigio in the courtyard. If we feel like shopping, we love a little shop called Risi, which is a Milanese brand that makes basics; every year we pop in and get cute linen dresses for our daughter, Willow. Via Montenapoleone is also a great shopping area full of designer boutiques. Oh, don't forget to have a pizza at Dry!
Calico Wallpaper is debuting Muse, a new collection of hand-painted wallpaper with Faye Toogood at Via Pietro Maroncelli, 7.
Noé Duchaufour-Lawrance, Interior Architect and Designer
My favorite hotel is the Antica Locanda Solferino. Even if it's not supercomfortable, the charm is the real luxury of it. I always go to La Latteria restaurant for homemade Italian cooking. There are just seven tables inside, but the wait is worth it. I love Milan-based designer and architect Vincenzo De Cotiis's work, and his gallery on Via Carlo de Cristoforis is a favorite stop. Also, Nilufar Depot has amazing collectible design pieces as well as a vintage design selection in a former storage space.
Noé Duchaufour-Lawrance collaborated with Saint-Louis to design the new Folia collection, which will be exhibited in Hall 9, Booth E07, at Rho Fieramilano.
George Yabu and Glenn Pushelberg, Founders of Yabu Pushelberg 
Without a doubt, Premiata is the best selection of shoes in the city . . . which says a lot. We always pass by the La Vigna di  Leonardo (Leonardo's Vineyard), the garden where Leonardo da Vinci rested after a day of painting his Last Supper. It's mysterious and serene, and always manages to spark our imagination. Some of our best moments in the city are spent having cocktails at LuBar, and we could spend hours at a courtyard table at the classic La Salumaio.
Yabu Pushelberg will be showcasing a range of collaborations in partnering with Glas Italia, Henge, Lasvit, Molteni&C, Stellar Works, and Tribù.
Next Post