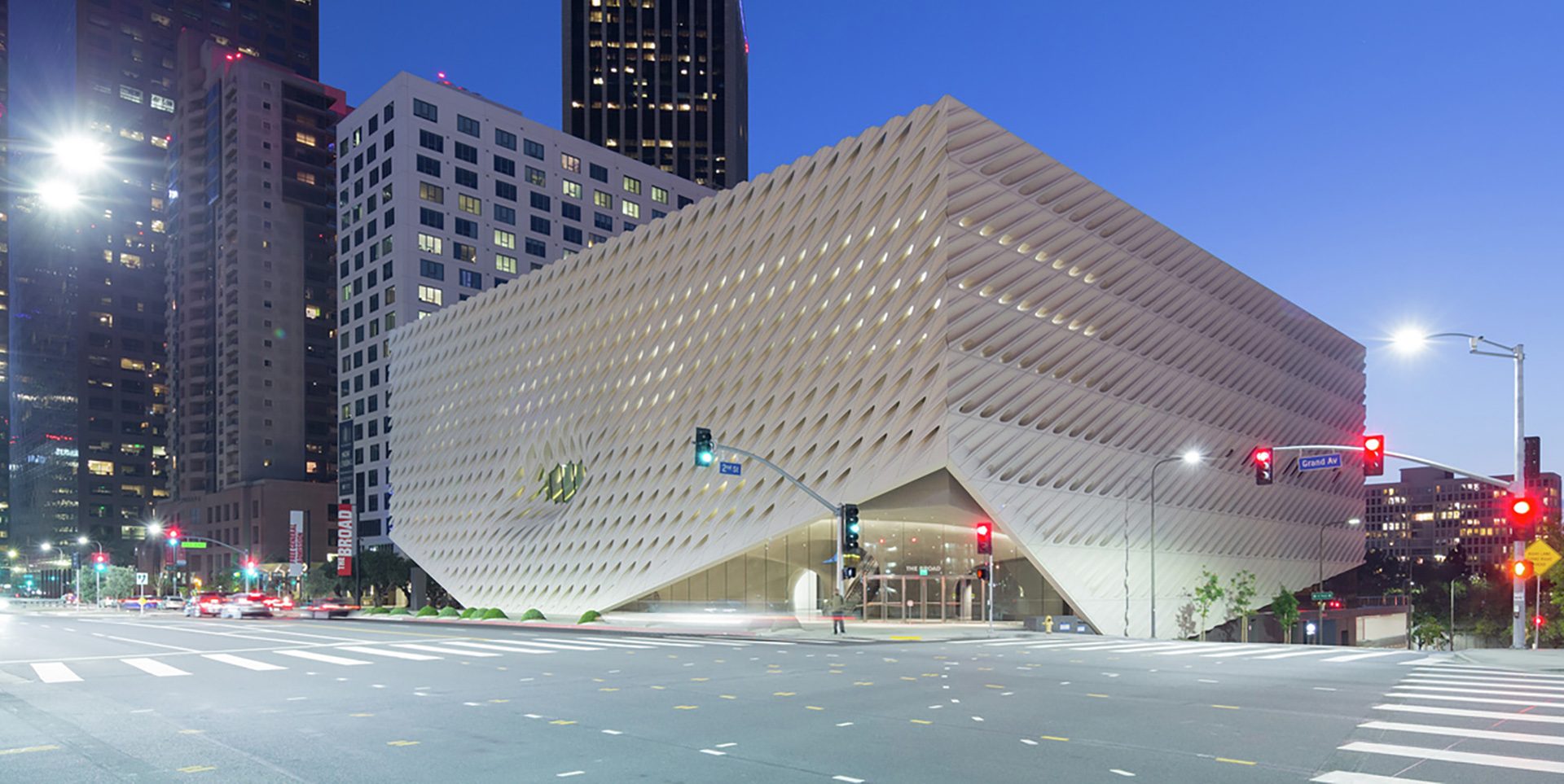 The Ultimate Art-Lover's Guide to Los Angeles
Defying its historic reputation as a laid-back surfer town, the Southern California metropolis has been undergone an artistic explosion as of late
Defying its historic reputation as a laid-back surfer town, Los Angeles for the last several years has been undergoing a series of explosions—of artists, galleries, construction, and gastronomy. Consequently, the city's cultural landscape, stretching from the mountains to the sea, is a vibrant, sprawling collection of intellectual and visual stimuli for the art and design obsessed. Tackling the multitude of different experiences the City of Angels has to offer, some slightly off the beaten path, here is Galerie's ultimate art and design guide to Los Angeles.
STAY
As well-known New York boutique hotels head west, their L.A. counterparts carry a distinctive Southern California flair; there's the Dream Hollywood, where the architects at the Rockwell Group have filled the guest rooms with modernist furniture and the airy, white-marble foyer with light, succulents, and real growing grass. And downtown, there's also the new NoMad Los Angeles, whose former life as a 1920s Bank of Italy still lives on in the Art Deco flourishes of the interior. But for architecture buffs, the '70s grandeur and glass-and-concrete silos of architect John C. Portman's Westin Bonaventure downtown are a must.
SEE
L.A.'s art scene is so vast, it's best broken down by neighborhood. Downtown, you've got a few major institutions: the Broad, the L.A. Philharmonic, and the L.A. Museum of Contemporary Art, conveniently all within a single-block radius, but the boundary-pushing Institute of Contemporary of Art Los Angeles is only a short drive away. There are also extensions of New York galleries like Maccarone and Hauser & Wirth, taking advantage of the sunny skies with outdoor exhibition spaces; and the home-grown, artist-run 365 Mission, BBQ L.A. and Human Resources, where openings are always more of a party than a straight-laced art-world affair.
Out west, Culver City is home to its own gallery row that includes Honor Fraser and Blum & Poe, with David Kordansky a bit to the north and Mark Bradford's Art + Practice a bit to the south. And it goes without saying: the ever forward-thinking Los Angeles County Museum of Art (LACMA) is an absolute must—the good news in this sprawling town is that it's located right in the center.
SHOP
Rodeo Drive might be a one-stop shop for luxury labels, but opt for the curated boutiques that offer a one-of-a-kind experience with one-of-a-kind goods. Make yourself at home at either Casa Perfect or Apartment by the Line, two by-appointment concept shops that inhabit residential spaces, and where both the goods and interiors are constantly evolving. (Did we mention Casa Perfect is in a former home of Elvis Presley?) Heath Ceramics carries handmade, minimalist home goods beyond what its name suggests, including wallpapers, glassware, and cutlery. And for a bit of unapologetic opulence, Kelly Wearstler is a can't miss—literally. It's the shop on the corner of Melrose with the gold ball shining on top.
EAT & DRINK
All that rivals L.A.'s art scene is its food scene, a spicy sampling of cultures and cuisines from around the globe. Locals know that the best tacos are made on trucks; but if you insist on having a seat, as well as an artisanal cocktail—say, a smoked cachaça with ginger lime and carrot—try Salazar's trendy outdoor patio. Have bulgogi and short ribs grilled at your table at Koreatown's Park's BBQ, or go the opposite end of the spectrum and try a sorrel pesto brown rice bowl and cauliflower tabouleh at Sqirl—although both require waiting in long lines. Two new, highly stylized destinations include sunny Destroyer for minimalist, daytime-only Scandinavian-style fare, or its dark-and-brooding, higher-end big sister restaurant Vespertine (which requires reservations well in advance). At the end of a long hot day, grab a scoop or three at Mashti Malone's Ice Cream, where the never-ending list of flavors include rosewater, Persian cucumber, and orange blossom pistachio.
Next Post