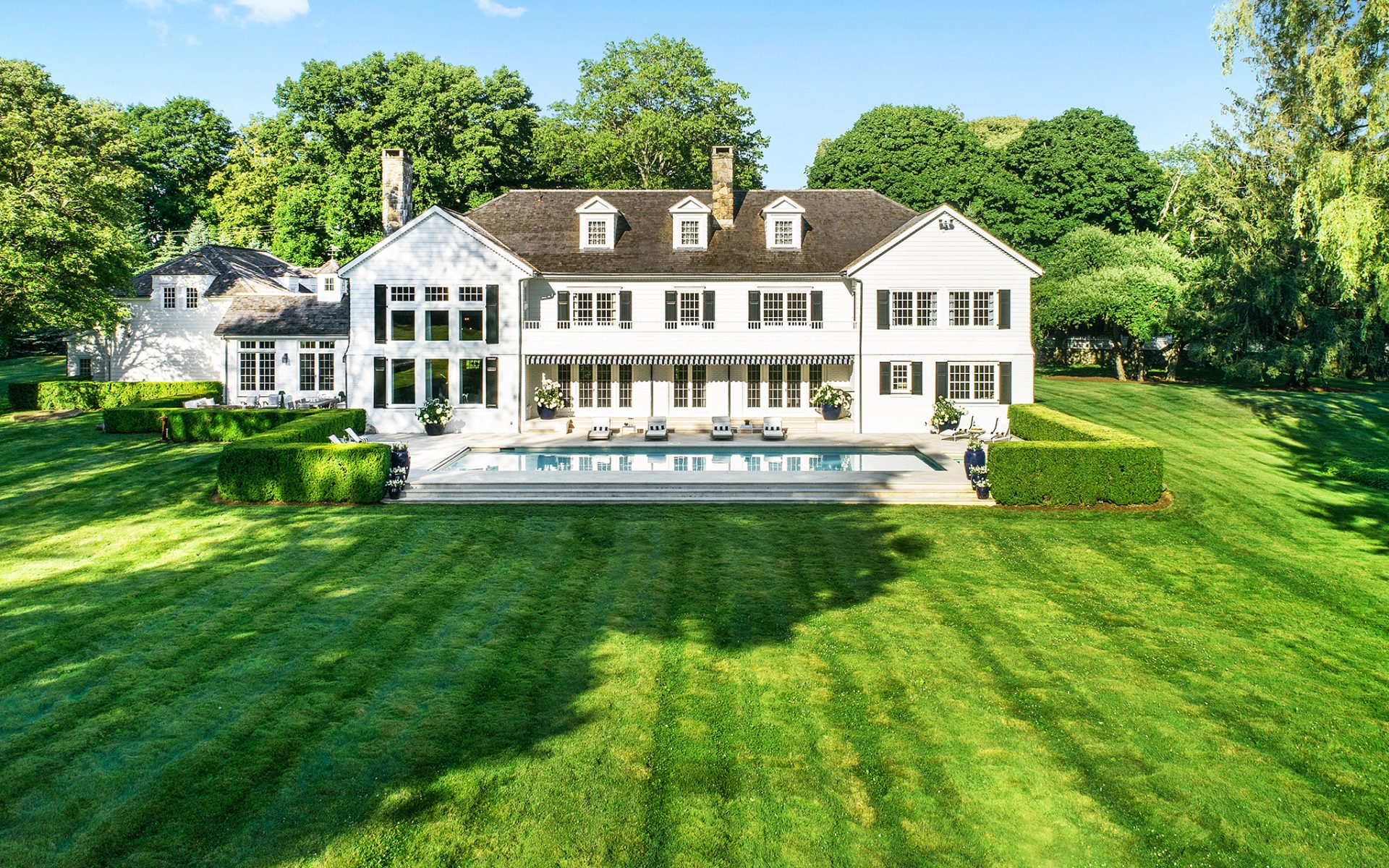 Tommy Hilfiger's All-American Connecticut Estate Lists for $6.75 Million
The fashion mogul sold the Greenwich estate in 2006
Tommy Hilfiger began his design career at the age of 18, when he reworked jeans and sold them to local stores. The auspicious start ultimately lead to the formation of a global fashion empire, today worth $6.7 billion. Now, Hilfiger's onetime house in the ritzy Connecticut suburb of Greenwich is up for grabs.
The current owners, who purchased the 9,700-square-foot Colonial-style mansion from Hilfiger in 2006, are listing the dwelling with Compass for $6.75 million. Dubbed Appleyard Estate, the 4.6-acre compound is situated in the town's picturesque Round Hill Road enclave, just two miles from Westchester County Airport. Reality-television fans might recognize the seven-bedroom home from shows like CBS's The Cut and MTV's Rich Girls, the latter of which starred Hilfiger's daughter Ally.
Recommended: Elizabeth Taylor's Beverly Hills Retreat Lists for $15.9 Million
Built in 1999, the three-story residence includes stone walls, an in-home cinema, a solarium, a recording studio, as well as a swimming pool and tennis court. The interiors have been staged by Interior Marketing Group's Cheryl Eise, who has distilled the essence of the All-American Hilfiger brand.
Since his meteoric rise to fame, Hilfiger has become something of a real-estate tycoon, buying and selling multi-million-dollar homes every couple of years. Since 2008, he's has been trying to unload his Plaza Hotel duplex in New York City, now listed at $50 million.
Next Post