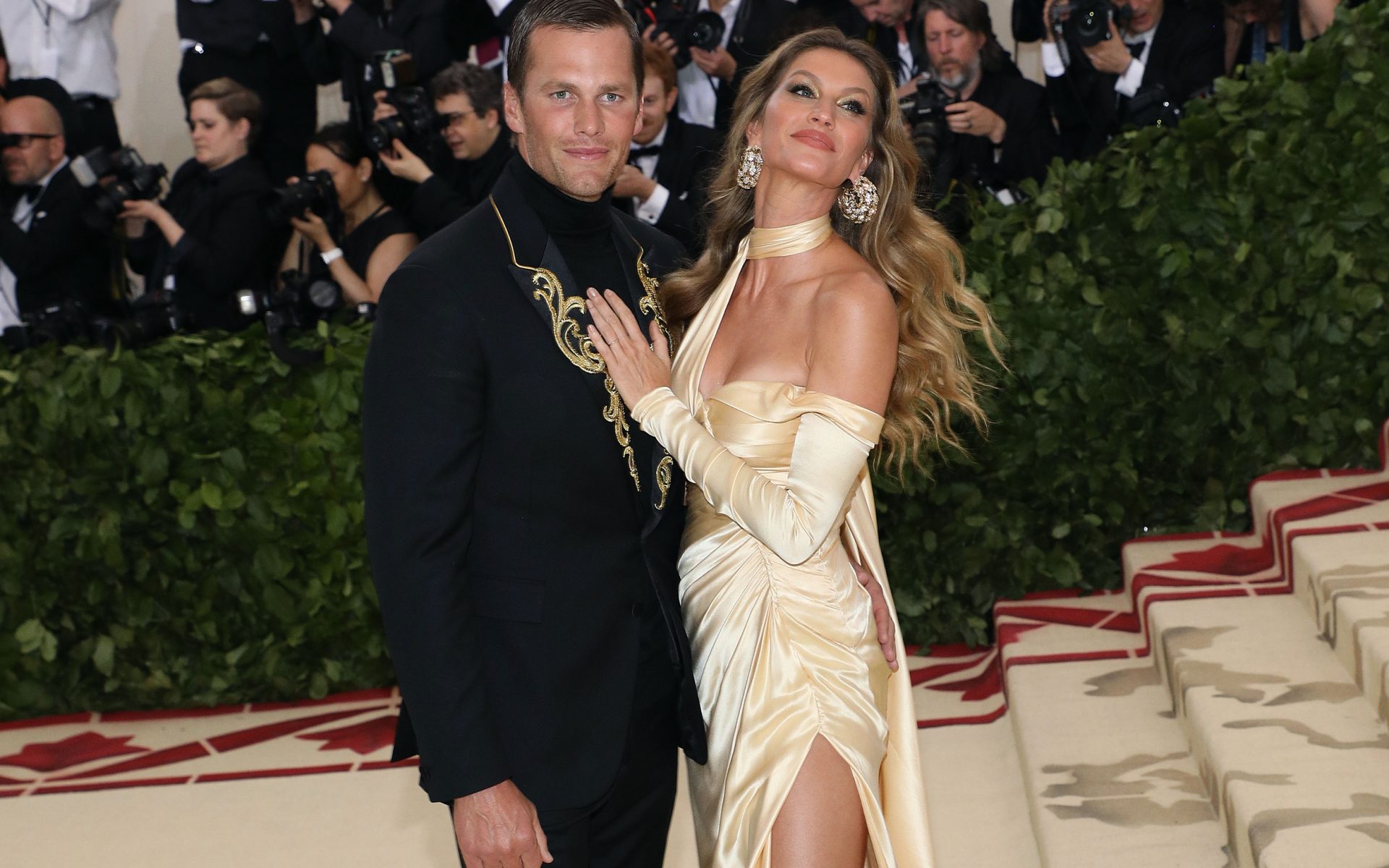 Take a Peek Inside an Incredible Home Designed for Tom Brady
Landry Design Group crafted estates in Los Angeles and Boston for the New England Patriots quarterback
Just in time for Super Bowl Sunday—when New England Patriots quarterback Tom Brady will chase a sixth Super Bowl ring to add to his collection—a new book by Landry Design Group showcases two properties custom made for the NFL star and his supermodel wife, Gisele Bündchen.
The first residence is located in Los Angeles and takes architectural cues from French châteaux that the couple fell in love with during their travels abroad. Sheathed in limestone, the 18,200-square-foot Brentwood manor features evocative details such as a mansard slate roof, copper finials, and zinc cupolas—not to mention a moatlike water feature.
With eco-minded interiors by Joan Behnke & Associates, the five-bedroom estate includes myriad reclaimed elements, among them bluestone pavers, French oak floors, library doors, ceiling beams, and a stone fireplace. The estate is even crowned with solar panels and features a gray water irrigation system.
Recommended: Manhattan's Famed Halston House Sells for $18 Million
As in love with it as they were, the pair sold the four-acre retreat to music mogul Dr. Dre in 2014 for a reported $40 million.
Luckily, the book also contains exclusive images of their Boston home, which puts a modern spin on the traditional New England vernacular. Serving as the power couple's main residence, the brick-faced manse was designed by Richard Landry to usher in as much light as possible during brutal Massachusetts winters. A subterranean spa even manages to be awash in light, thanks to Landry's decision to create a courtyard that opens to the floor above.
To see more images of the Boston home, you'll need to buy the book, Modern to Classic: Volume II, which features not just the Brady-Bündchen residences, but 13 additional estates meticulously crafted by the award-winning Los Angeles firm.
See below for a tour of the Brentwood estate.
Next Post