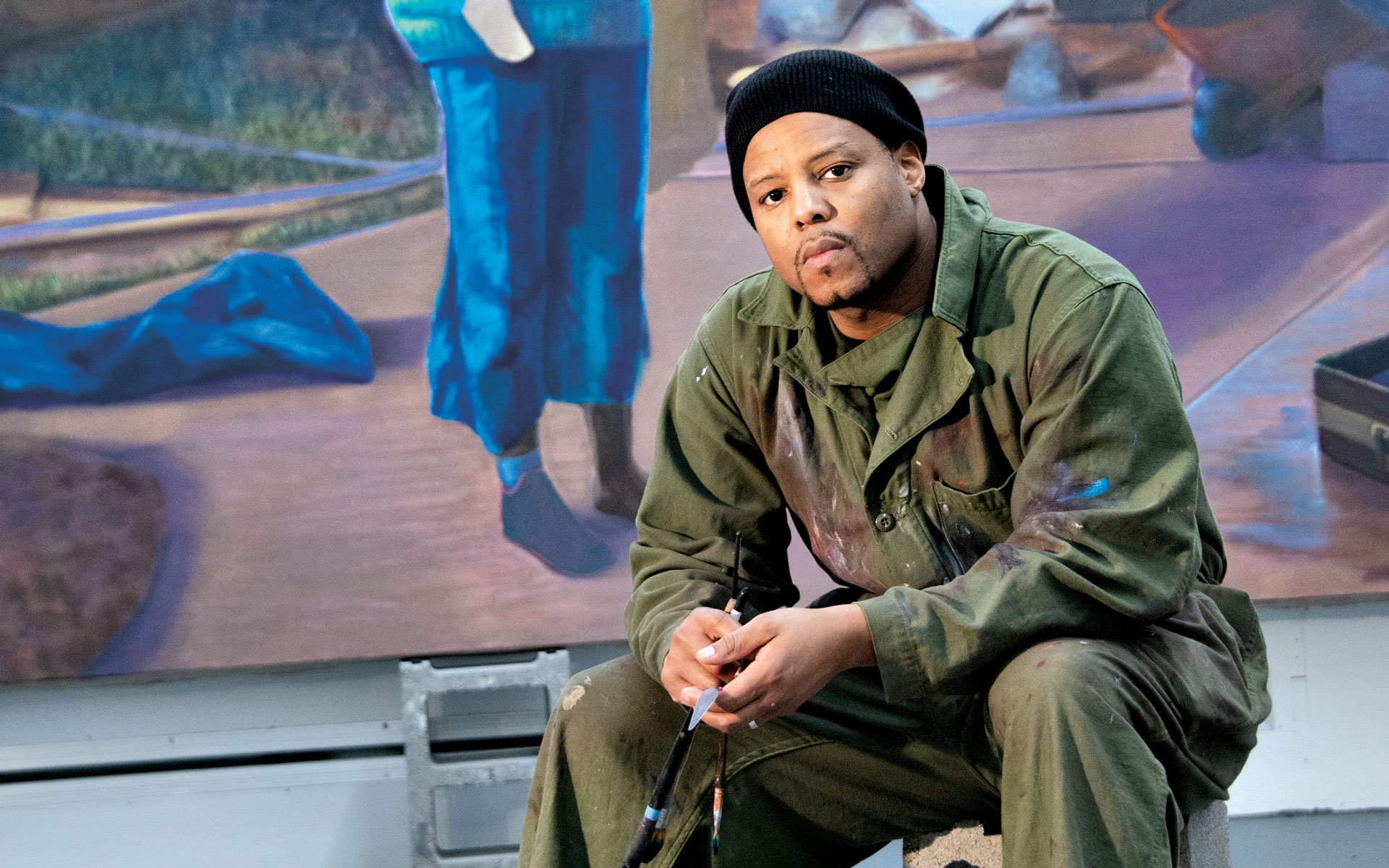 How Titus Kaphar Is Capturing the Times with His Powerful Art
Gagosian is hosting his first solo show and contributing funds to his ambitious residency program in Connecticut
"Can Art Amend History?" That was the title of Titus Kaphar's TED Talk a few years ago and a question that has always been at the heart of his practice. Kaphar, who joined Gagosian in April, is known for powerfully appropriating images from American and European paintings, drawing our attention to old narratives in order to spotlight the racial injustices that continue today. Sometimes he cuts directly into his canvases, or alters them with unconventional materials like tar, nails, wire, and gold, or even erases the figures entirely in broad strokes of white paint. "I want to make paintings and sculptures that are honest, that wrestle with the struggles of our past but speak to the diversity and the advances of our present," Kaphar has said.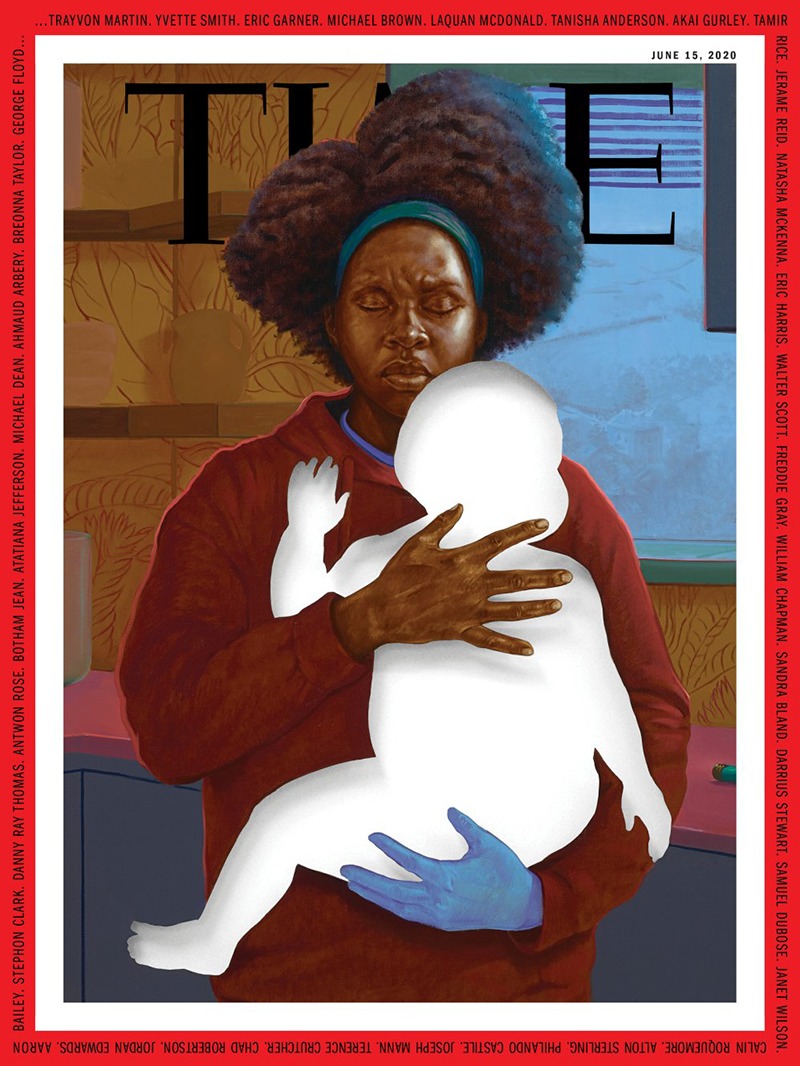 This month, for his first solo exhibition at Gagosian, Kaphar is presenting an entirely new body of work, made up of surreal, saturated landscapes that demonstrate a marked shift in his practice. Titled "From a Tropical Space" the works on view are firmly situated in the contemporary. The viewer is confronted with haunting depictions of Black motherhood, adding a visual image to the ongoing fear of losing one's child by physically removing their images from the canvases themselves. The intense, almost dizzying color palette adds to the heightened sense of drama, tension, and uncertainty that many Black Americans face today.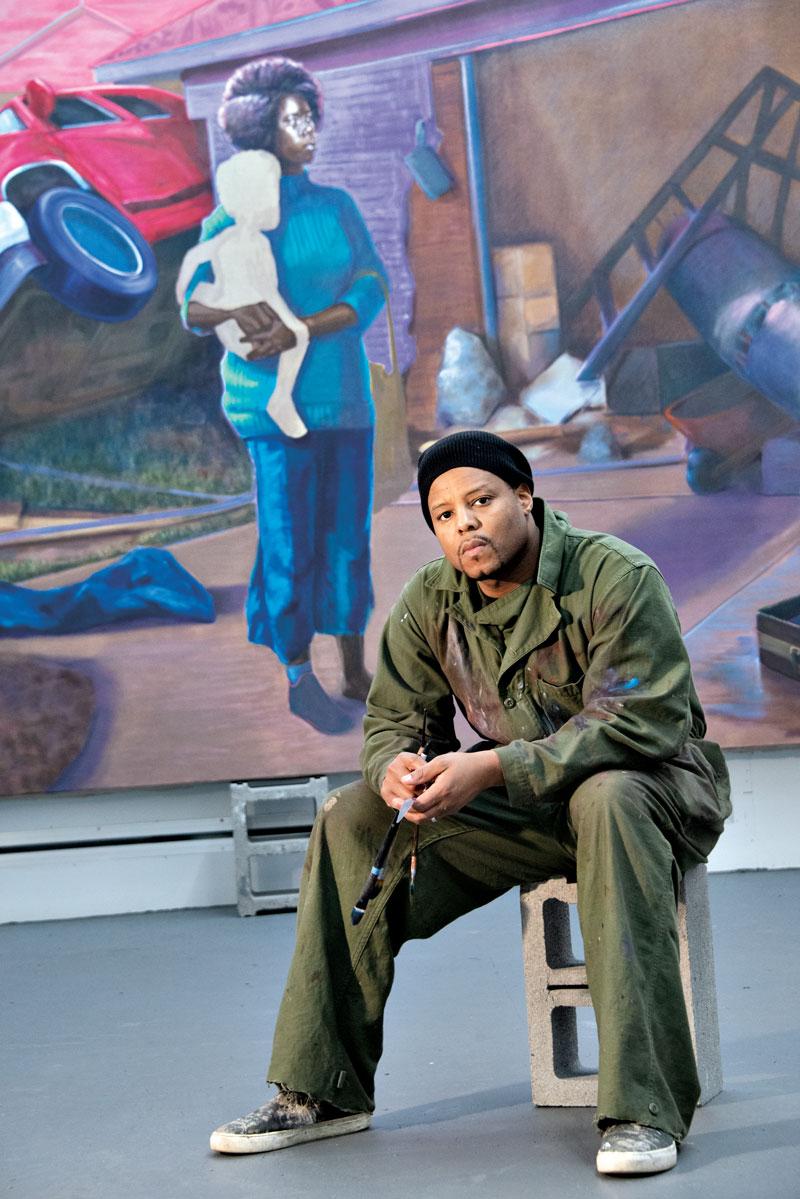 The new series can be traced back to his significant Time magazine cover, which was released in June this year. Amid the protests that erupted nationwide in the wake of the death of George Floyd, Kaphar created a haunting artwork depicting a Madonna-like Black mother holding a silhouette of her baby. "Must I accept that this is what it means to be Black in America?" he wrote in an accompanying poem, noting that neither his prestigious MacArthur grant nor his MFA degree from Yale University protects him from racial violence. The cover artwork is on view at the Gagosian show.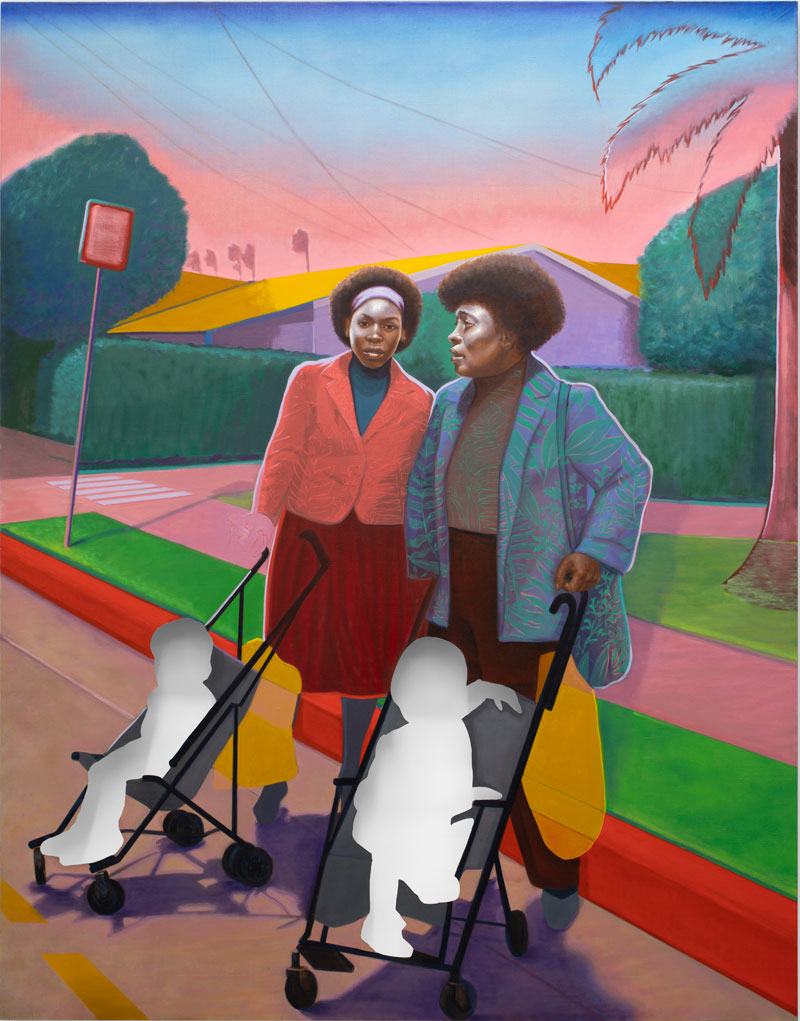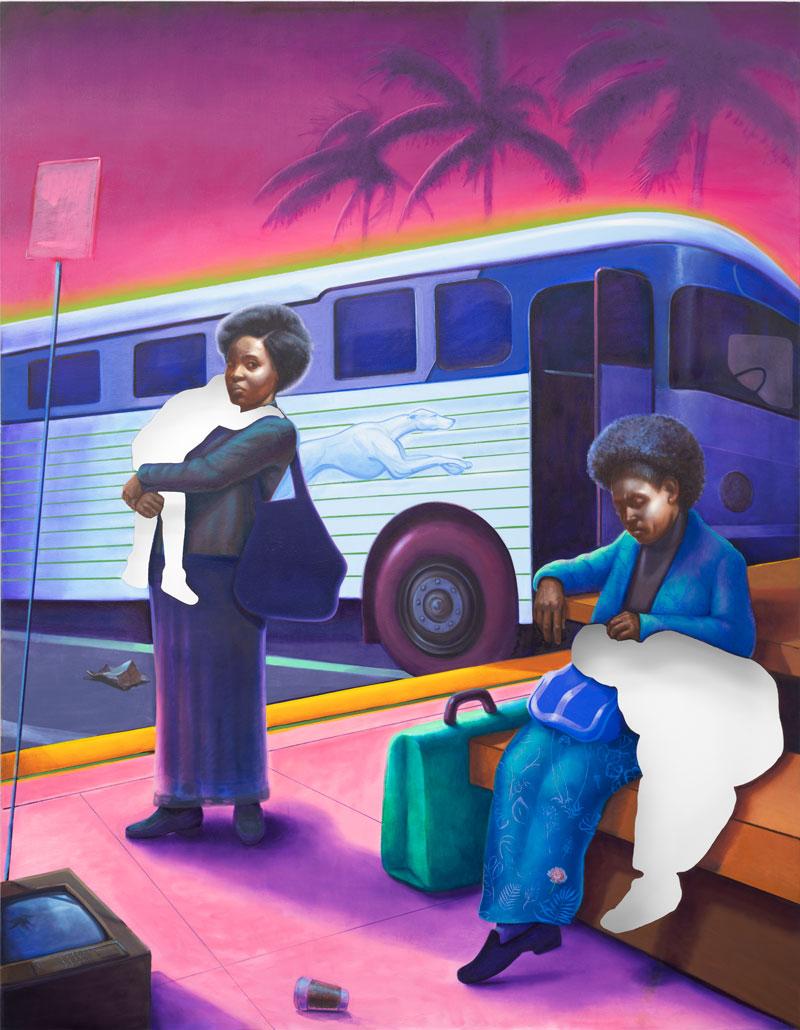 Kaphar's mission to challenge the status quo and inspire through art expands beyond the gallery walls, too. For the past five years, Kaphar has been tirelessly working on NXTHVN, a $12 million nonprofit arts incubator and fellowship program he founded in 2015 to nurture rising talents. Deborah Berke Partners designed the complex, which is expected to be completed this winter; seven studios for artist fellows and an art gallery are already open.
Working with Kaphar on a series of groundbreaking initiatives to take NXTHVN to the next level, Gagosian has also stepped in to contribute by funding the high school apprenticeship program (now in its second year) and providing professional development from Gagosian directors for the artist fellows. This fall, they also launched a fundraising exhibition "Pleading Freedom" at the on-site gallery. Kaphar hopes to introduce this  innovative mentorship model in other cities, too. "It's only through creativity and imagination," he states, "that we will redefine the future."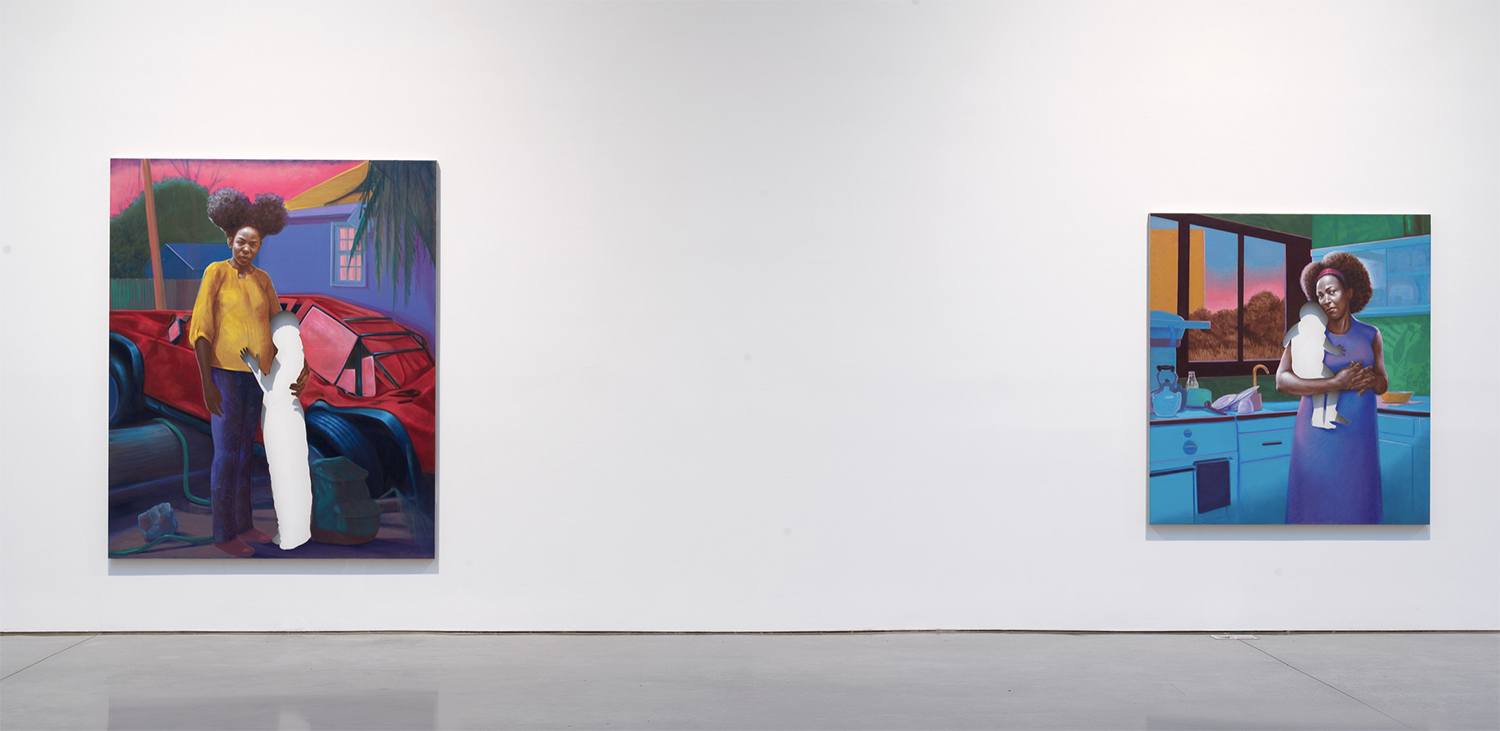 A version of this article first appeared in print in our 2020 Fall issue under the headline "The Power to Transform." Subscribe to the magazine.
Next Post