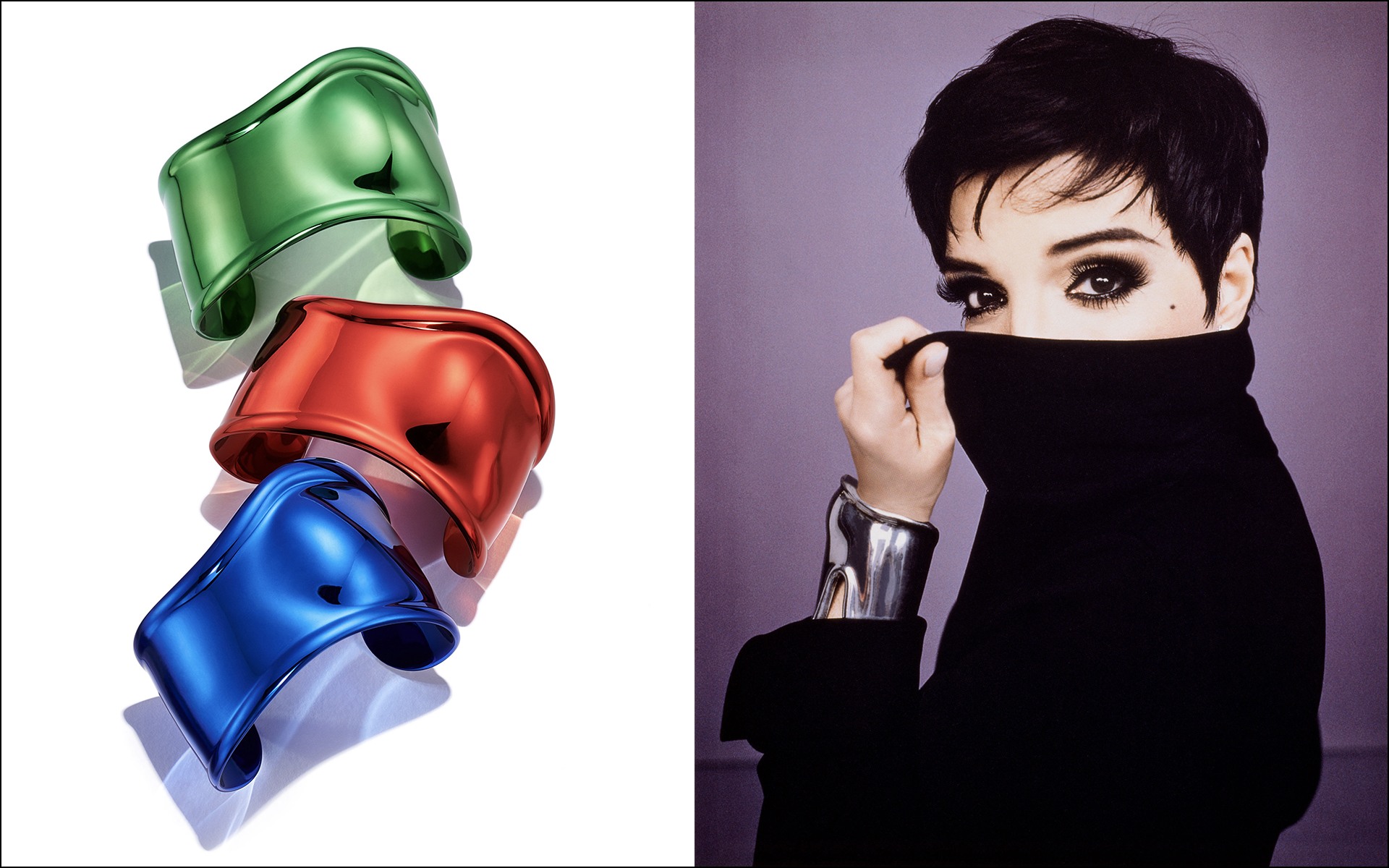 Remembering Elsa Peretti and Her Most Iconic Designs for Tiffany & Co.
Half a century after it was unveiled, the late designer's Bone cuff remains as modern and powerful as ever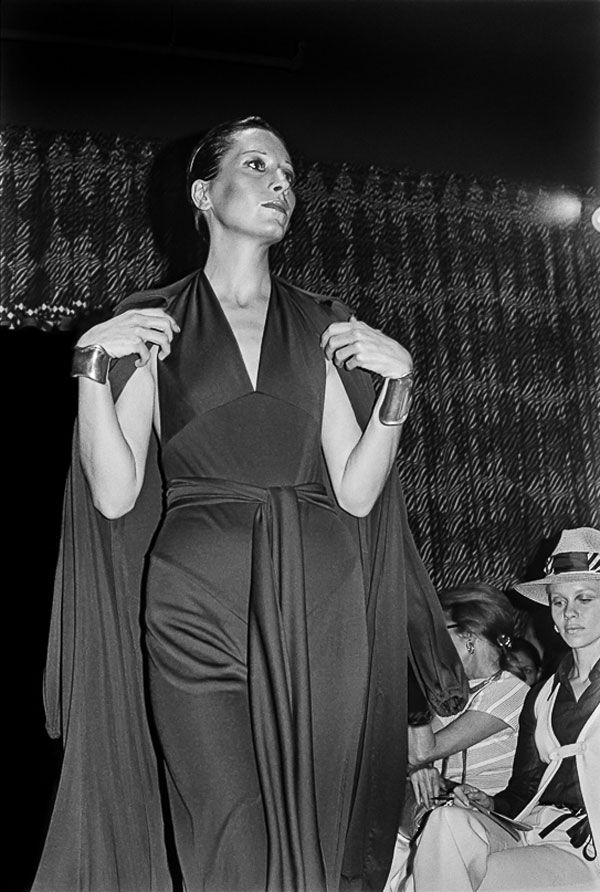 With its elegant, wrist-defining contours and gleaming finish, Tiffany & Co.'s Bone cuff occupies a rare space between a second skin, sculpture, armor, and jewelry. Masterminded in the early 1970s by Elsa Peretti, who passed away on March 18, the accessory continues to be reinvented in new colors.
Last September, the Bone cuff featured semiprecious stones for the first time, available in three varieties: sterling silver with black jade, sterling silver with turquoise, and 18K yellow gold with green jade. A testament to its maker's exquisite craftsmanship, a discreet hinge supports the inlaid, hand-carved stones to ensure the silhouette retains its signature sleekness. After all, Peretti herself was guided by the principle that "every jewelry piece should be captivating and comfortable to wear."
Peretti's inspiration for the Bone cuff stems from her Italian upbringing in Rome, as well as visits to Antoni Gaudí's Casa Mila in Barcelona. In Tiffany & Co.'s press materials she writes: "As a child, I kept on visiting the cemetery of a 17th-century Capuchin church with my nanny. All the rooms were decorated with human bones. My mother had to send me back, time and again, with a stolen bone in my little purse. Things that are forbidden remain with you forever."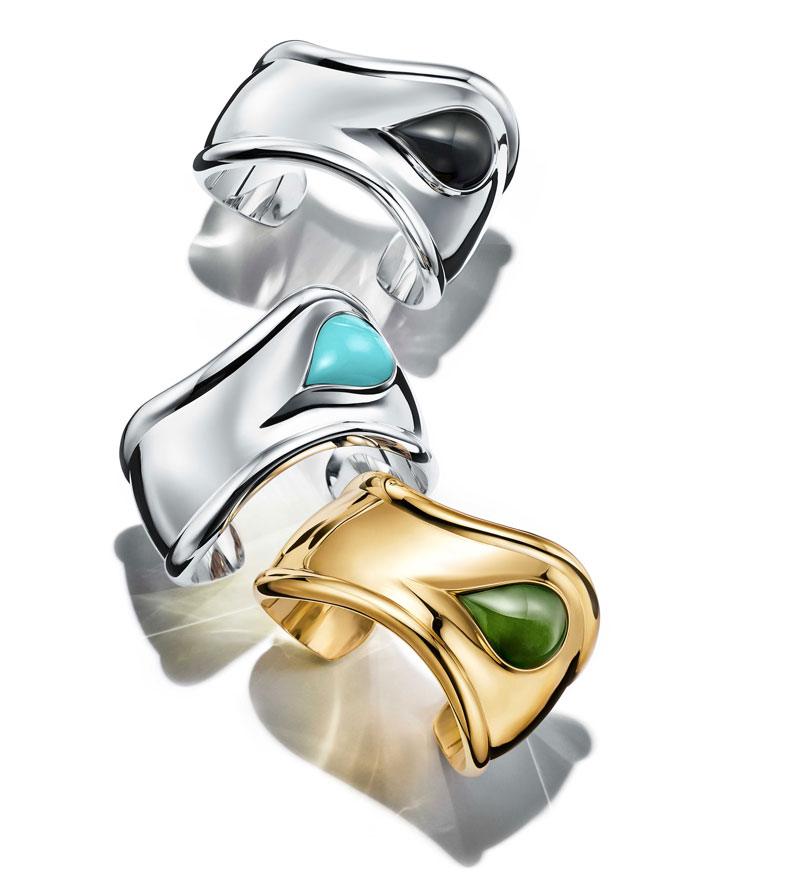 This fearless, independent streak and appreciation for the unusual characterized Peretti's personal life and career. After studying interior design, Peretti moved to New York in the '60s and became a fashion model (and nightlife fixture) and also began designing her own jewelry, which would later grace the runways of lifelong friend, legendary fashion designer Halston, and Giorgio di Sant' Angelo. Bloomingdale's began selling Peretti's collection in the early '70s, and in '71, she received the Coty American Fashion Critics' Award for Jewelry. Today, designs from her independent label, as well as those for Tiffany & Co., are in the collections of the Metropolitan Museum of Art and British Museum, among others.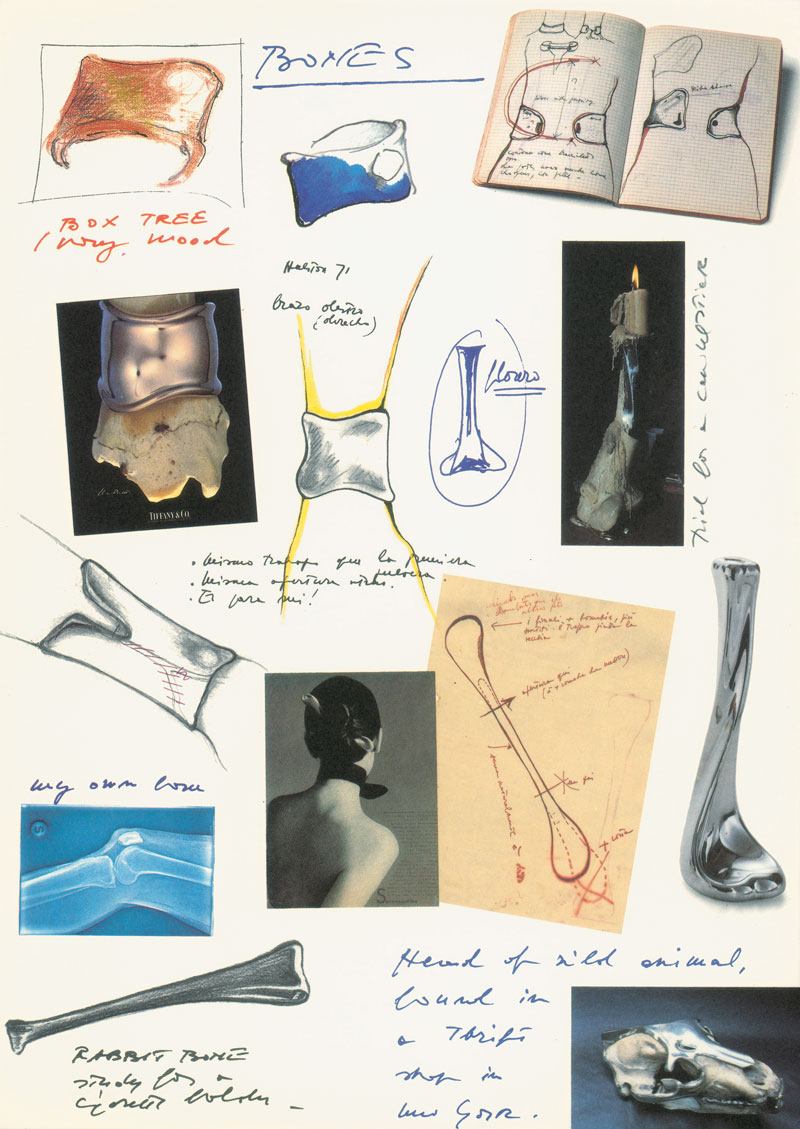 As for how Peretti arrived at Tiffany & Co. in the first place, Marion Fasel, jewelry historian and founder and editorial director of The Adventurine, recalls her own encounter with the designer to Galerie: "Elsa, in her inimitable way, explained to me once how she landed at Tiffany in '74. She said, 'It all happened when George O'Brien, the art director at Tiffany, spoke to fashion editor Carrie Donovan, who spoke to Halston, who spoke to me, and set up a meeting.' I gather a contract was practically signed on the spot."
"For me the Bone cuff is the ultimate Elsa Peretti jewel—it has a Wonder Woman vibe and the feeling of armor"

Marion Fasel, Jewelry Historian
In New York City's progressive, collaborative culture, Peretti's style and talent spread like wildfire and was an instant hit with Tiffany & Co.—her first collection, which included the Bone cuff and Bottle pendant, sold out on opening day. Peretti's jewelry often incorporated sterling silver, which instantly elevated the metal and signaled a new era of modern, sculptural designs.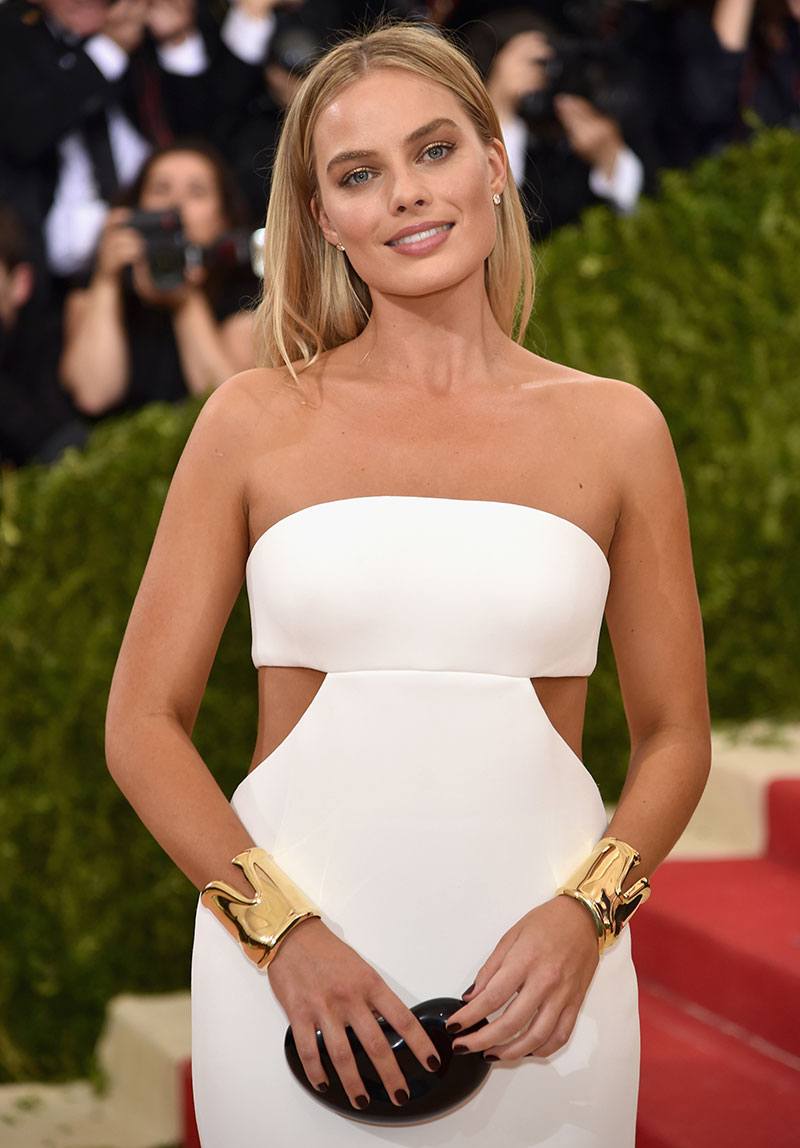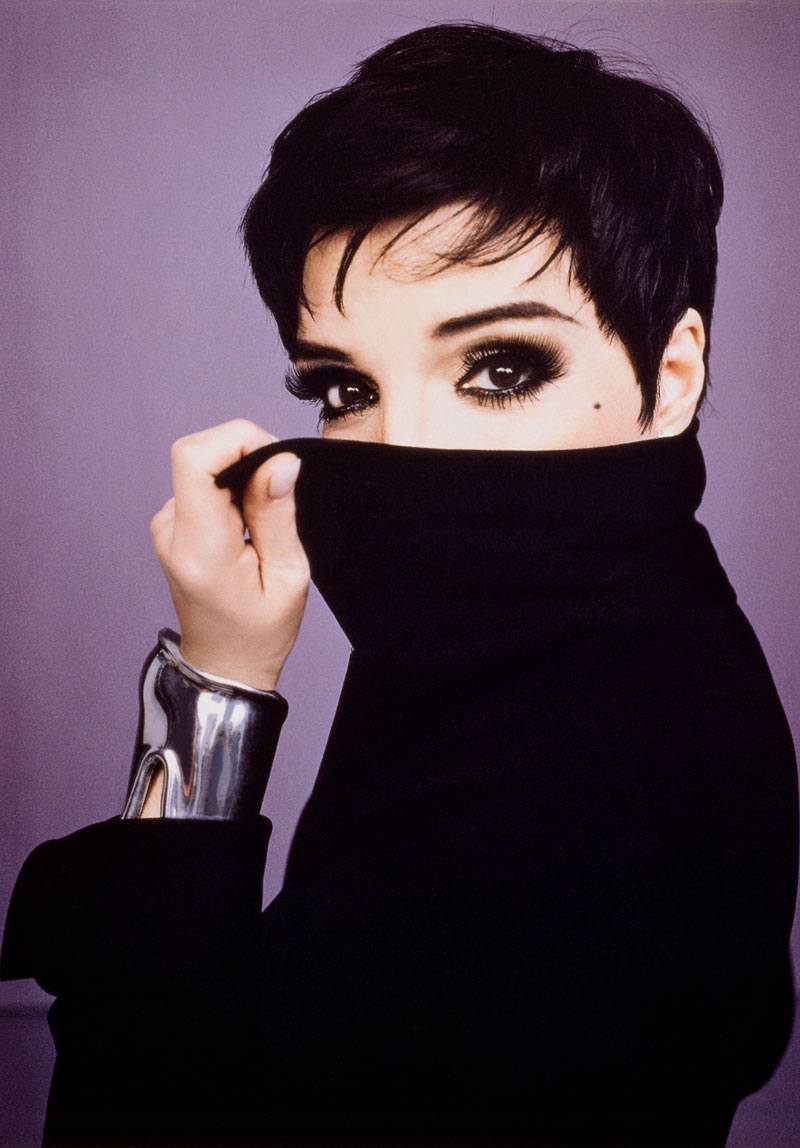 "For me the Bone cuff is the ultimate Elsa Peretti jewel," says Fasel. "It has a Wonder Woman vibe and the feeling of armor." During the '70s, when the fight for greater equal rights for women was mounting, the Bone cuff's armorlike appearance, particularly when worn on both wrists, became a symbol of female empowerment. Proving the accessory's enduring strength, Gal Gadot even wears a silver one in Wonder Woman 1984 (2020) when not sporting her signature superhero garb. The Bone cuff gained a cult following off-screen as well—Liza Minnelli, Sophia Loren, Grace Jones, and Diana Ross all frequently donned them, and one of actress Margot Robbie's most memorable red-carpet looks was when she paired a white Calvin Klein gown with two large yellow-gold Bone cuffs at the 2016 Met Gala.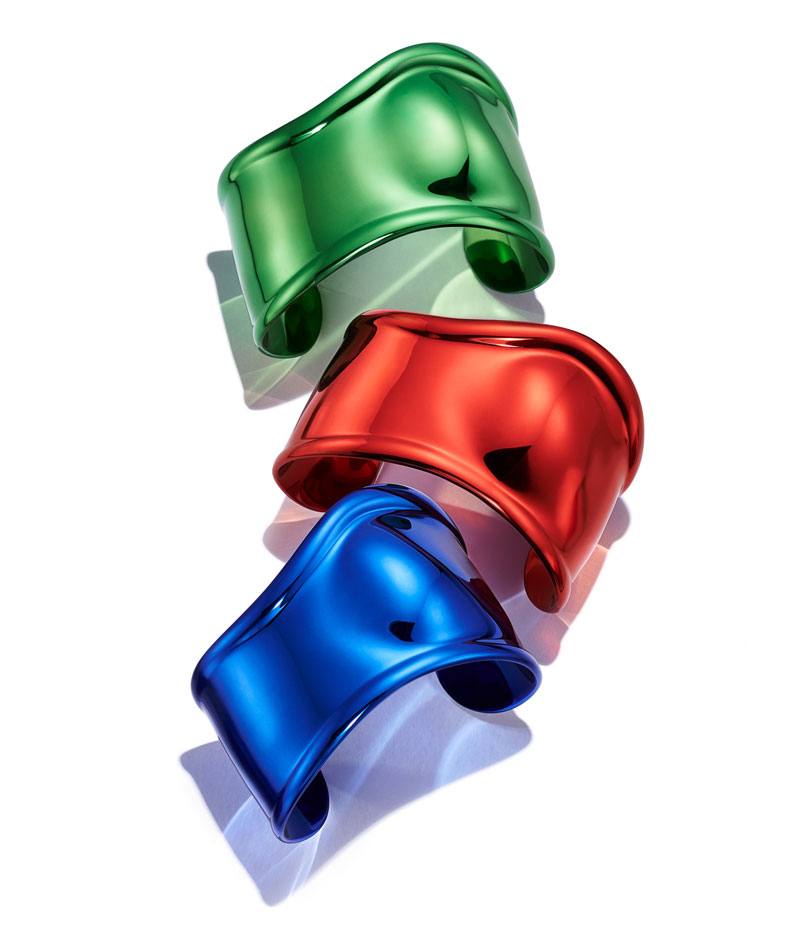 The Bone cuff is currently available in silver, yellow gold, and rose gold, as well as black finish over copper and charcoal-color finish in ruthenium over copper, all of which are available in small and large sizes. To kick off the 50th anniversary celebration in May, Tiffany & Co. introduced red, green, and blue cuffs, featuring a "special edition" inscription, in homage to Peretti's love of bold color. The latest release reflects Peretti's interest in semiprecious stones, which was heightened by a '70s trip to Japan. "In Japan, jade is highly valued, and onyx is ubiquitous in jewels and decorative objects," says Fasel. "These gems can be used in large pieces, and they are opaque—two qualities that fit with Elsa's sculptural aesthetic."
Whether the Bone cuff or Peretti's other iconic pieces for Tiffany & Co., including the Bean, Diamonds by the Yard, and Open Heart, the designer's works are truly timeless. "Elsa has always been a voice of strong independent women whether she intended to be or not," adds Fasel. "Her character and aesthetic are the personification of modernity."
Next Post