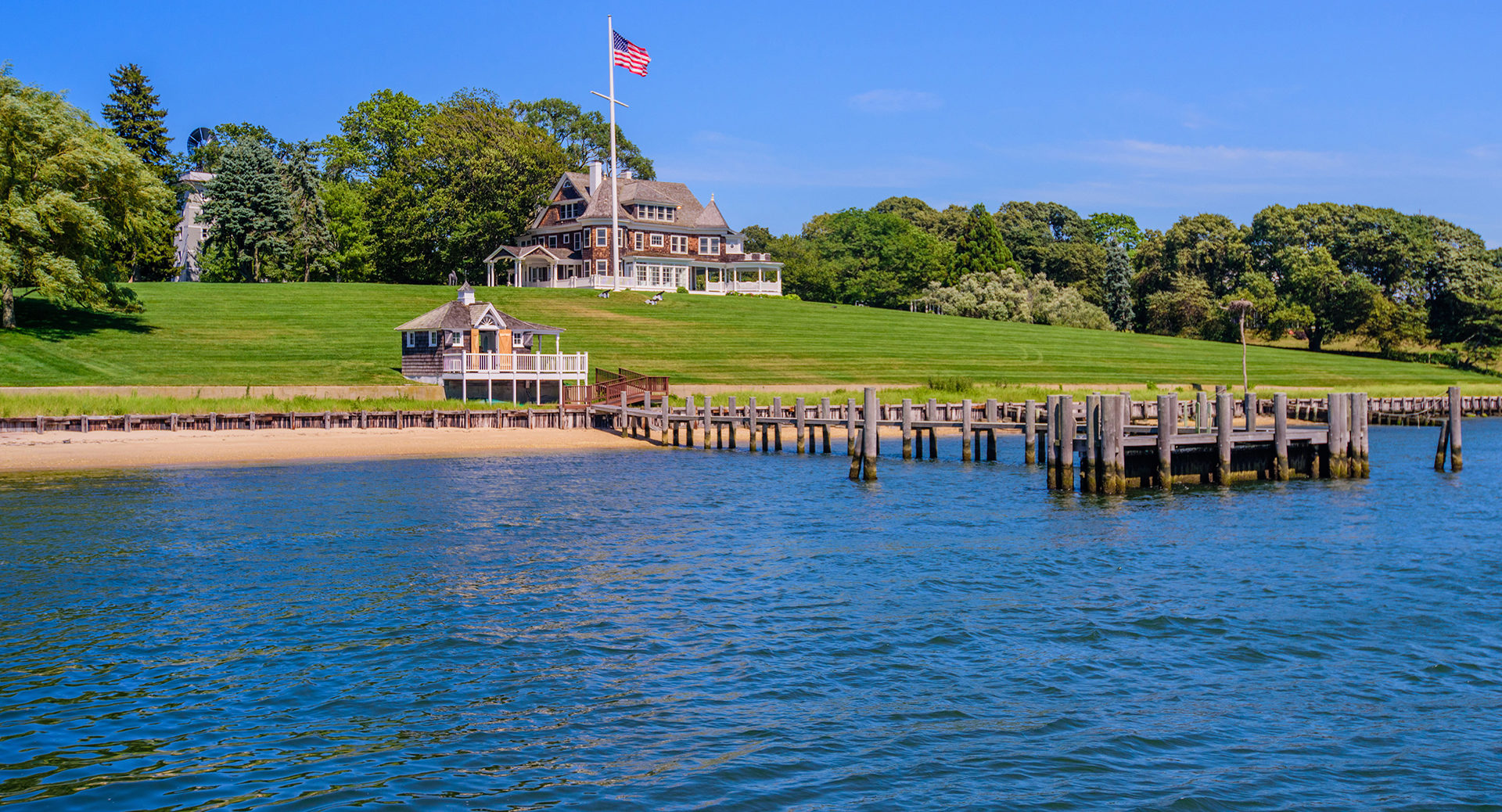 Three Gorgeous Waterfront Estates for Sale
From a Long Island classic to a Malibu contemporary, three sensational homes by the sea
Boasting 400 feet of coastline on Shelter Island's historic West Neck, this seven-bedroom Queen Anne–style gem dates to 1880, when Brooklyn beer baron William Ulmer built it for one of his daughters. Some 20 years later the family moved the house closer to the shore and enlarged it piecemeal until 1983, when an advertising executive purchased the 7,000-square-foot residence and spearheaded a sensitive update. Among the original architectural details uncovered were elegantly carved columns, scalloped shingles, and custom millwork. The five-acre property includes a windmill converted into a guesthouse, a pool, a restored boathouse, and an 80-foot-long dock.
Contact: sothebysrealty.com
In 2000, iconic California architect Pierre Koenig offered to build this cliff-hugging stunner for Michael LaFetra, a film producer who had acquired a precipitous plot right above the Pacific, with access to a private beach. But four years later, shortly before the architect's death—and prior to construction—Koenig bequeathed the project to fellow architect James Tyler. The resulting glass-and-steel masterpiece, finally finished in 2012, honors the original four-bedroom plan, which includes luxuries like a car lift, drawbridge, and Jacuzzi—not to mention a superb degree of energy efficiency. It's a dazzling final act for one of America's most daring modernists.
Contact: elliman.com
After snapping up this 4.5-acre beachfront parcel in 2005, entrepreneur Donald Burns enlisted the firm of renowned architect Hugh Newell Jacobsen to craft a sprawling ten-bedroom retreat. To comply with the island's strict development code, the architect took inspiration from the area's original simple structures to build a gabled multiwing compound totaling 18,000 square feet. The linked wings each have a separate use—for dining, entertaining, cooking, and sleeping. Landscape architect Stephen Stimson sculpted the grounds, which include a verdant pathway to the beach and a sunken pool court that overlooks Nantucket Harbor—an ideal place to enjoy summer sunsets.

Contact: sothebysrealty.com
Next Post