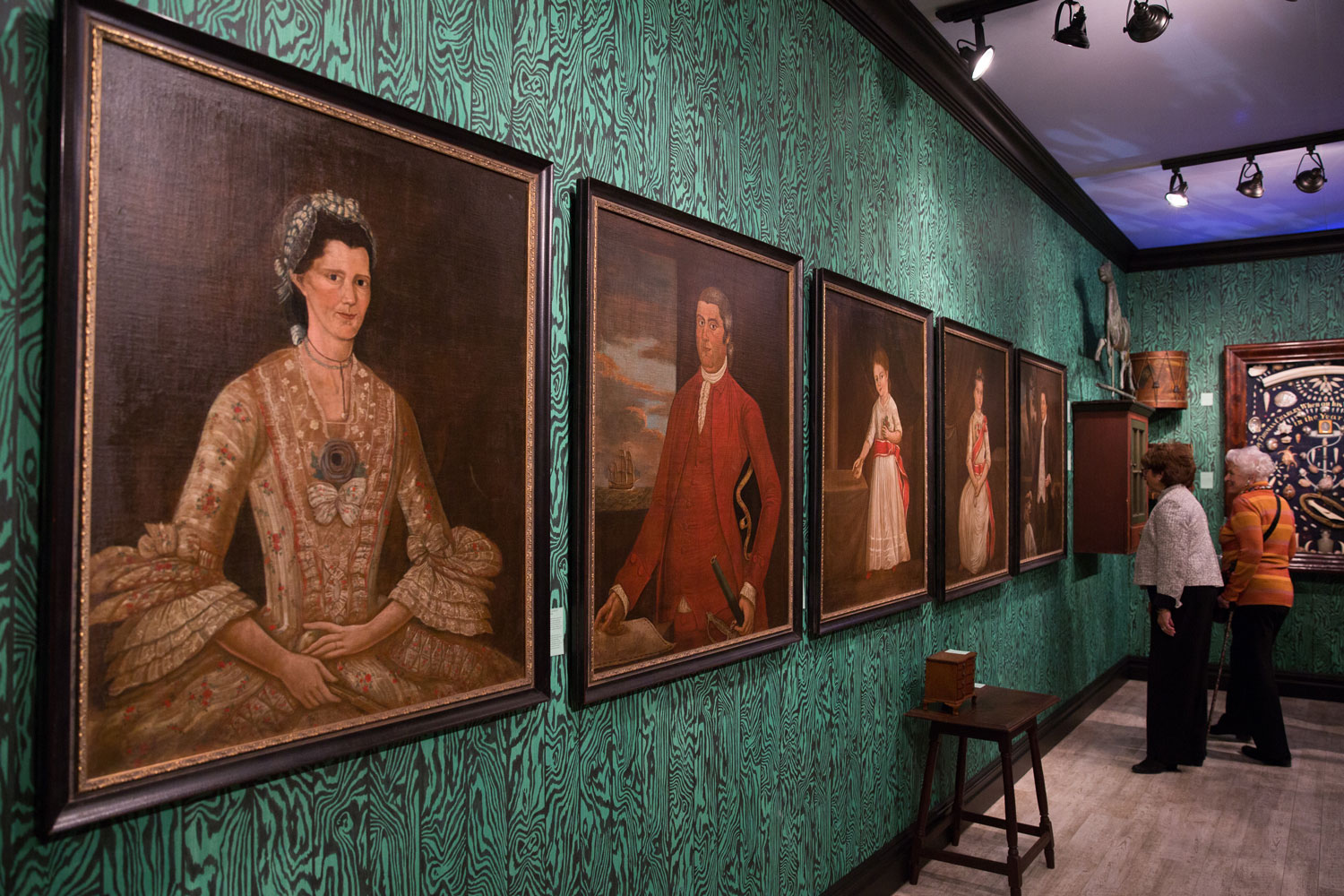 Thomas Jayne and Gil Schafer Share Highlights from the Winter Antiques Show
The designer and architect take us through this year's fair, which runs from January 19 to 28 at New York's Park Avenue Armory
Serious antiques collectors avidly await the annual Winter Antiques Show, New York's blockbuster antiques event, which this year runs from January 19 through 28 at New York's Park Avenue Armory.
There, every dealer offers his and her own rabbit hole into a fascinating world of collecting. Two of this year's honorary co-chairs, designer Thomas Jayne and architect Gil Schafer III, whole-heartedly agree that there are not just vast opportunities for purchasing but learning as well.
"With the dwindling of storefront dealers, the chance to see real stuff up close and talk to people about it is getting rare. When you collect, especially anything esoteric, a dealer relationship is very important," says Jayne known for his broad and in-depth knowledge of antiques.
"I really go there to expand my knowledge of furniture and decorative arts," remarks Schafer, whose architecture embraces Americana—something presented in abundance in the show. "Since I'm an architect by training I've had to be self-taught, so I talk to dealers and learn about the pieces and seeing them up close."
But, of course, it's always more thrilling to buy, and these design talents have their go-to stops every year. Jayne always makes a beeline for H. Blairman and Sons, a London-based dealer offering eighteenth- and early nineteenth-century English and French furniture. Among the many treasures at the fair, Jayne was especially taken aback by a green glass chandelier at Apter-Fredericks that "shined like Mrs. Brooke Astor's emeralds." Although that piece probably won't go home with him, memorable purchases from recent editions include a beautiful silver plateau for his living room, a set of Sèvres wine coolers, and a gothic incense burner from Yates. "That's the thing about this show—you can actually afford to buy things."
And for Schafer, "I will probably walk out the door with something from Angus Wilkie's Cove Landing. His smalls are always so enticing; it's one of my weaknesses. And Barbara Israel always has amazing garden antiques, really interesting, unusual things." says Schafer.
In its 64th year, the show features over 70 different dealers and will highlight a special presentation of Collecting for the Commonwealth/Preserving for the Nation: Celebrating a Century of Art Patronage at the Virginia Museum of Fine Arts. All general admission and net proceeds from the show benefit the East Side Settlement, located in the South Bronx the non-profit service organization providing supplementary education and workforce development to the New York City education system.
One of the show's greatest supporters and leaders is Arie Kopelman. The longtime Chairman of the Winter Antiques Show, who becomes Chairman Emeritus, finds something that surprises him every year at the show. "I am an enormously eclectic collector. Sometimes I'm surprised to become interested in something that I was not initially looking for," says Kopelman. "That is one of the great things about the Winter Antiques Show, you might turn a corner and go from English country furniture to finding a wonderful American painting."
Next Post