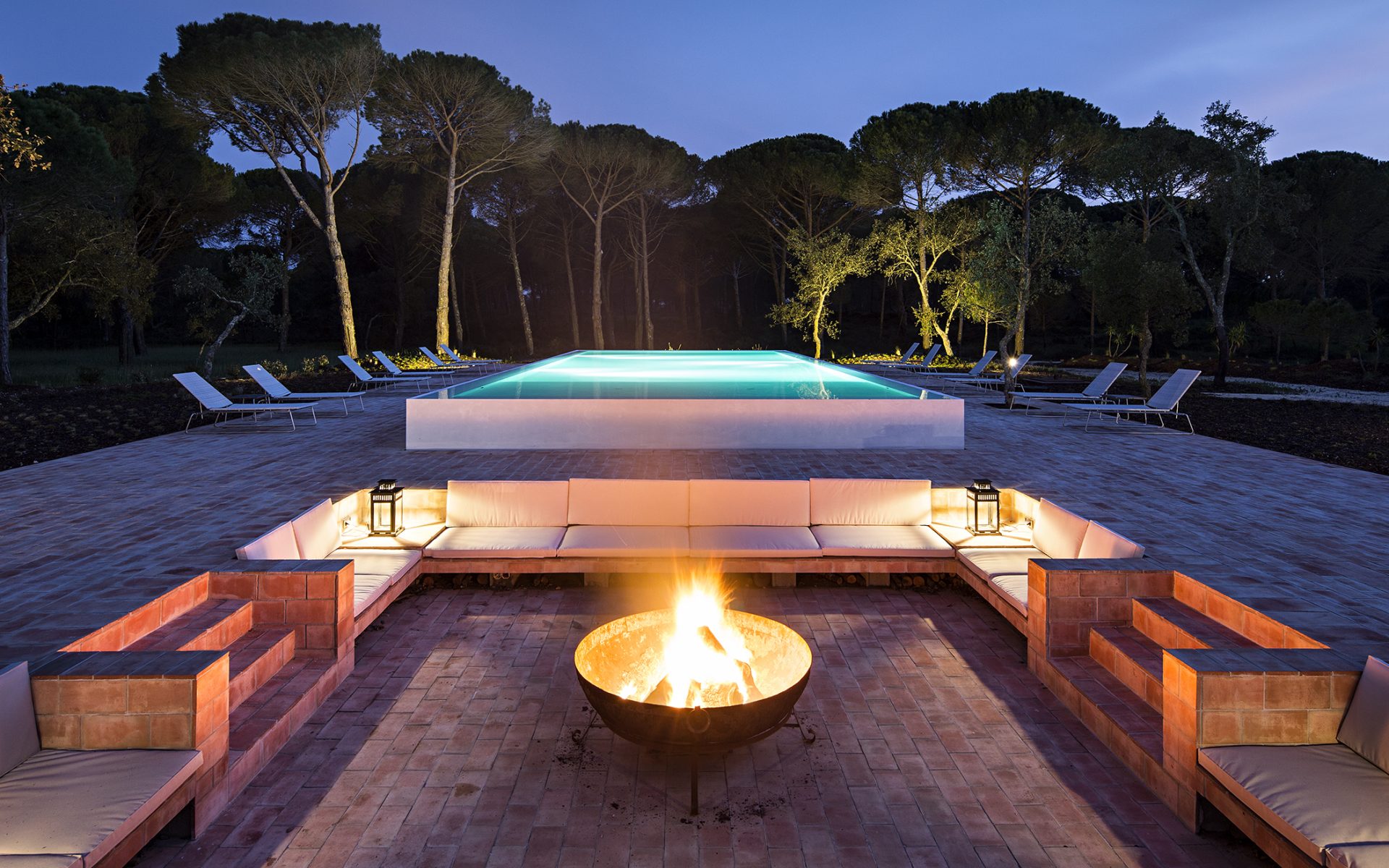 This Quiet Portuguese Beach Town Offers the Ultimate Escape
Just an hour from Lisbon, the resort town of Comporta won't stay under the radar for long
An hour's drive from Lisbon, Comporta is Portugal's most celebrated beach resort. It won't remain under the radar for long. Like many fledgling jet-set destinations, the town was—and still is—an area of fishing villages with ties to a wealthy family, the once powerful Espírito Santo clan. As you drive along its main road, there is almost nothing that hints of privilege.
But as soon as you are invited into the homes—everyone from designer Philippe Starck to gallerist Patrick Perrin, founder of the PAD Art Fair, has a secluded estate here—or stroll the endless and often empty pristine beaches, it becomes clear how exclusive the area is. Until now, most visitors have been staying in rental properties such as Casas Na Areia or at the only true luxury hotel, the Sublime Comporta, an enchanting property of connected, modern wood-and-glass villas scattered among 17 acres of pine trees and sand.
But this summer, a new property, currently named Quinta da Comporta, is set to open. Designed by Portuguese architect Miguel Câncio-Martins, along with renowned French decorator Jacques Grange (who has a house minutes away) and famed American landscape designer Madison Cox, it will offer 29 suites, 16 townhouses, and four villas overlooking dunes and rice fields. Later this year or in early 2019, shoe designer Christian Louboutin plans to open a boutique hotel south of Comporta, near the charming village of Melides, where he has an estate. Although the high season is summer, the insider secret is that May and late September are the best times to go, when most visitors have vanished.
SaveSave
SaveSave
SaveSave
SaveSave
Next Post