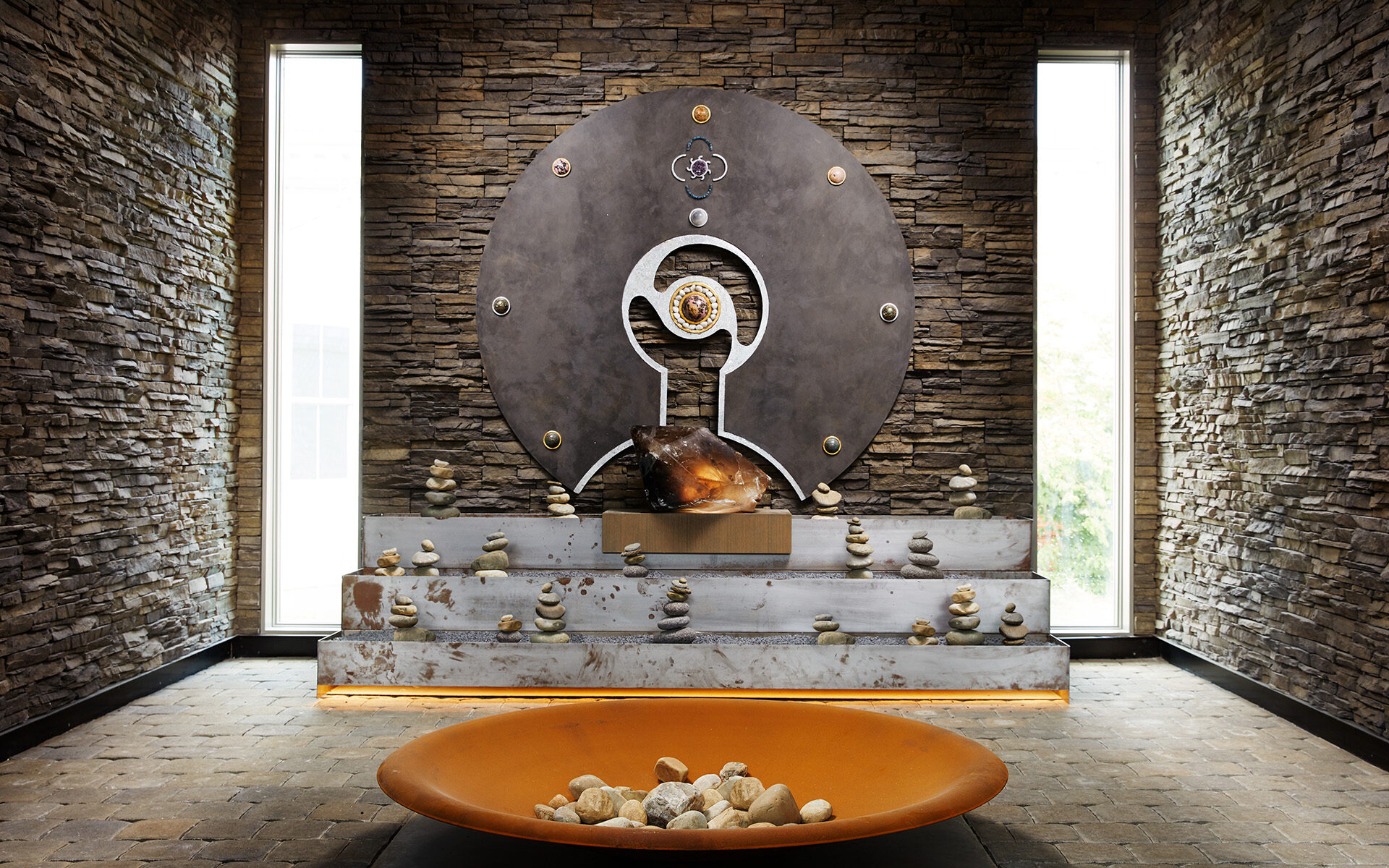 This Clodagh-Designed Berkshires Wellness Retreat Combines History and Healing
Set on 380 acres originally landscaped by Frederick Law Olmstead, Miraval Berkshires and the newly restored Wyndhurst Mansion are a haven for design-minded guests
During summer months, the Berkshire Mountains provide a bucolic backdrop for a diverse cultural calendar that highlights music, theater, dance, and art. But the region has also evolved into a popular wellness destination, which now includes the newest outpost of Miraval Resort & Spa. Located in Lenox, Massachusetts, Miraval Berkshires sits on 380 acres, designed by Central Park landscape architect Frederick Law Olmsted, which is also home to the Tudor-style Wyndhurst Mansion, originally built in 1894 for furniture distributor John W. Sloane. This spring, the mansion, three carriage houses, and a fine dining establishment, will be added to the Miraval Berkshires portfolio.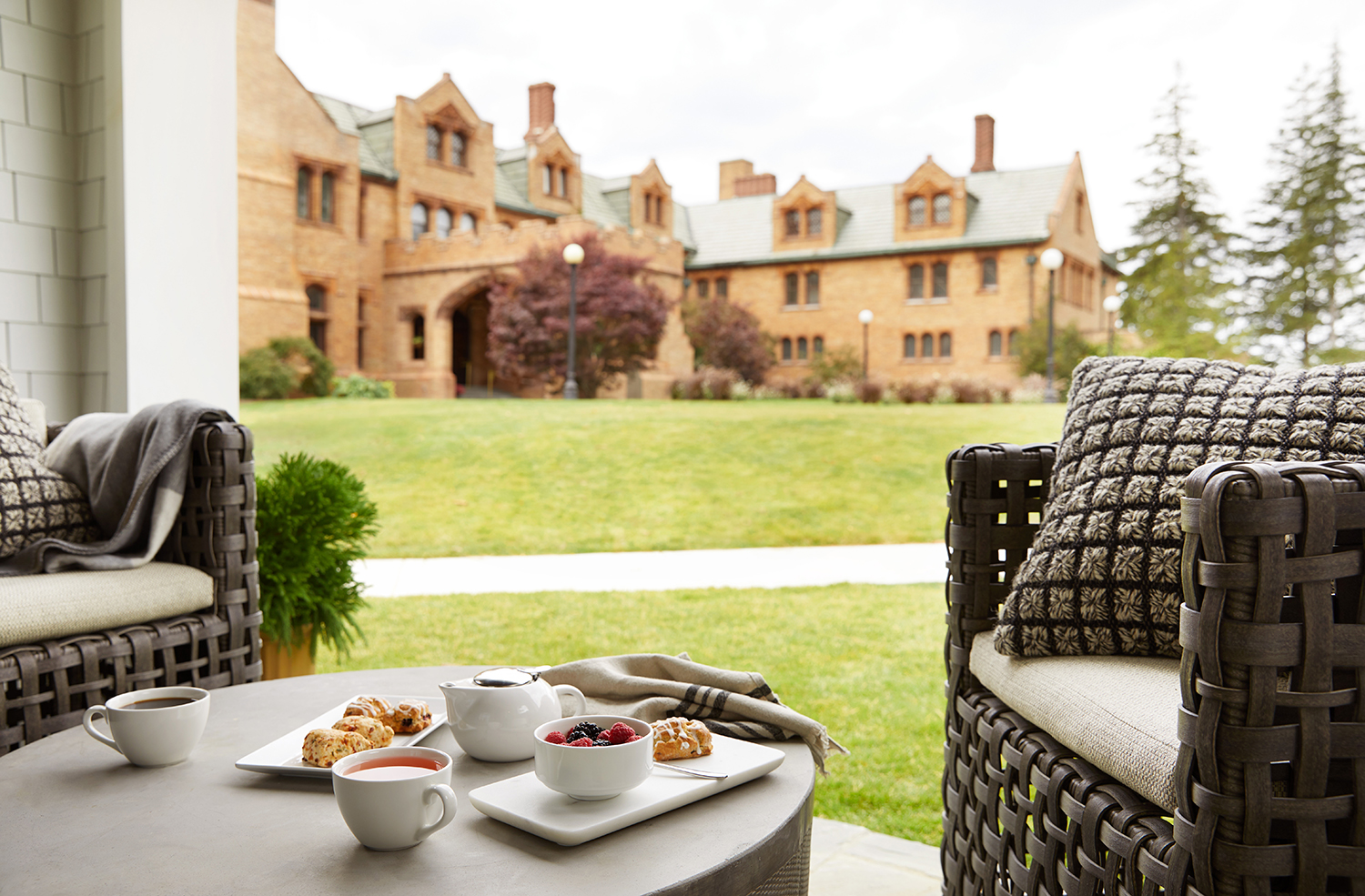 Opening in April, Wyndhurst Mansion is just the latest undertaking for interior designer Clodagh, who for the past 15 years has been the creative force behind the Miraval brand. Her work, recently celebrated in the volume Miraval Mindful by Design, also includes the Life in Balance Spa, Body and Mindfulness Center, guest rooms, and adjoining public spaces.
Elsewhere on the property, newly constructed modern cottages, housing 100 guest rooms and suites, incorporate hints of New England comfort. Enveloped in a warm palette of cranberry, amber, navy, and blue-grey, they reflect the colors of the Berkshires landscape. The furnishings emphasize rustic materials, such as reclaimed barn wood, leather, steel, bronze, and bluestone, while custom pieces from the Clodagh Collection are upholstered in woven wools and plaids, then embellished with leather details alluding to equestrian life.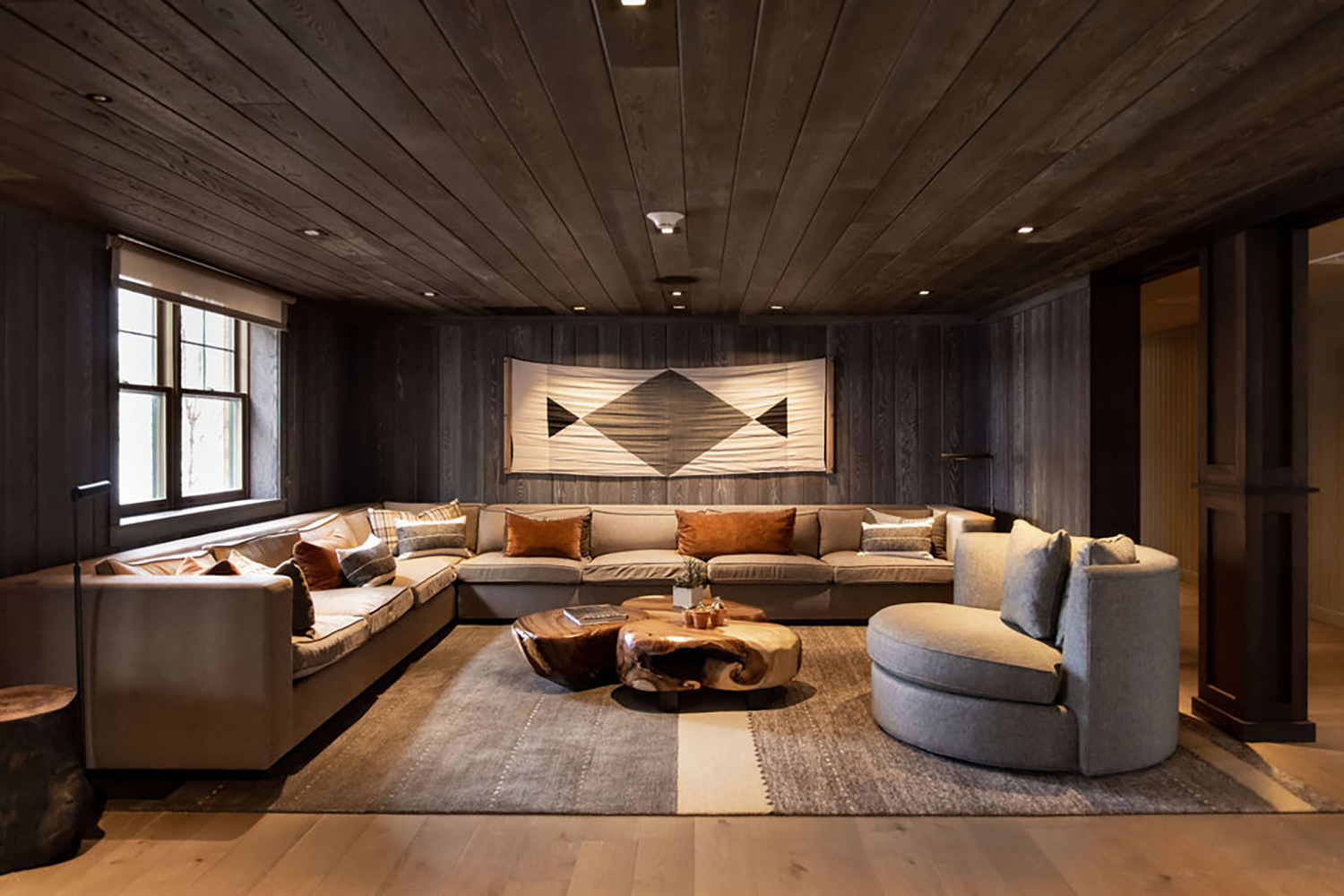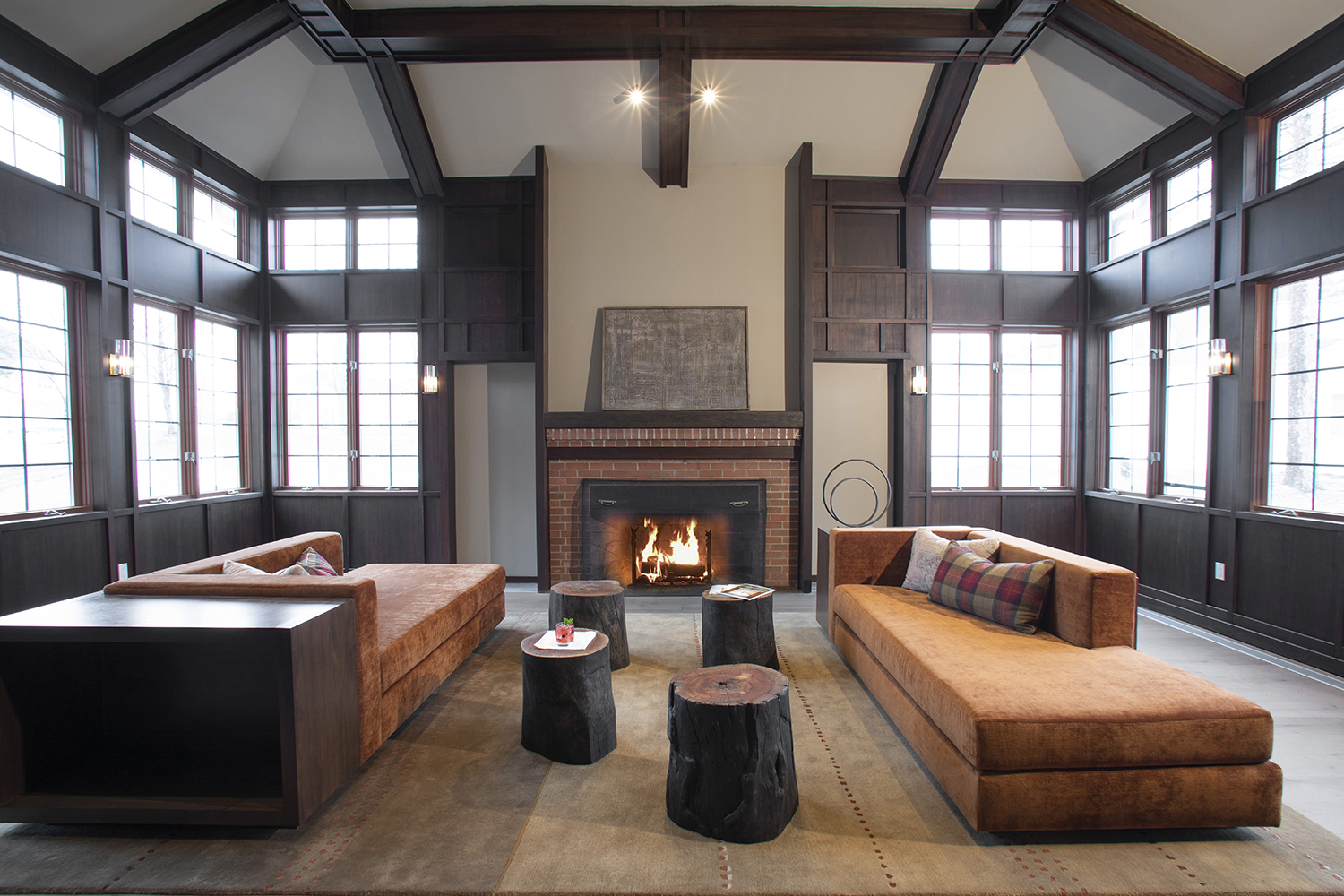 Artisan crafts and bespoke handmade textiles, like quilts, vintage African mud cloth, and bedspreads from Guatemala and Togo, abound. Clodagh Art Consulting commissioned numerous installations for Miraval Berkshires—from painter Louise Crandell's textured wall covering crafted from papier-mâché and metallic paint to Mike Elsass's abstract art made using recycled steel panels, both installed in the spa. Custom pendant lights designed by Clodagh's team to conjure the illusion of fireflies were manufactured from perforated copper—a metal that purports to have healing qualities—and hung in the Harvest Moon Restaurant and all-day dining counter, Roost.
Known for a zen, spiritual aesthetic that's rooted in nature, biogeometry, chromatherapy, and most importantly feng shui—an organizing principle encouraging balance and chi—Clodagh's interiors transcend well being, sustainability, and green design. "Making the invisible tangible" is how the Irish-born, New York designer describes her otherworldly approach to spaces.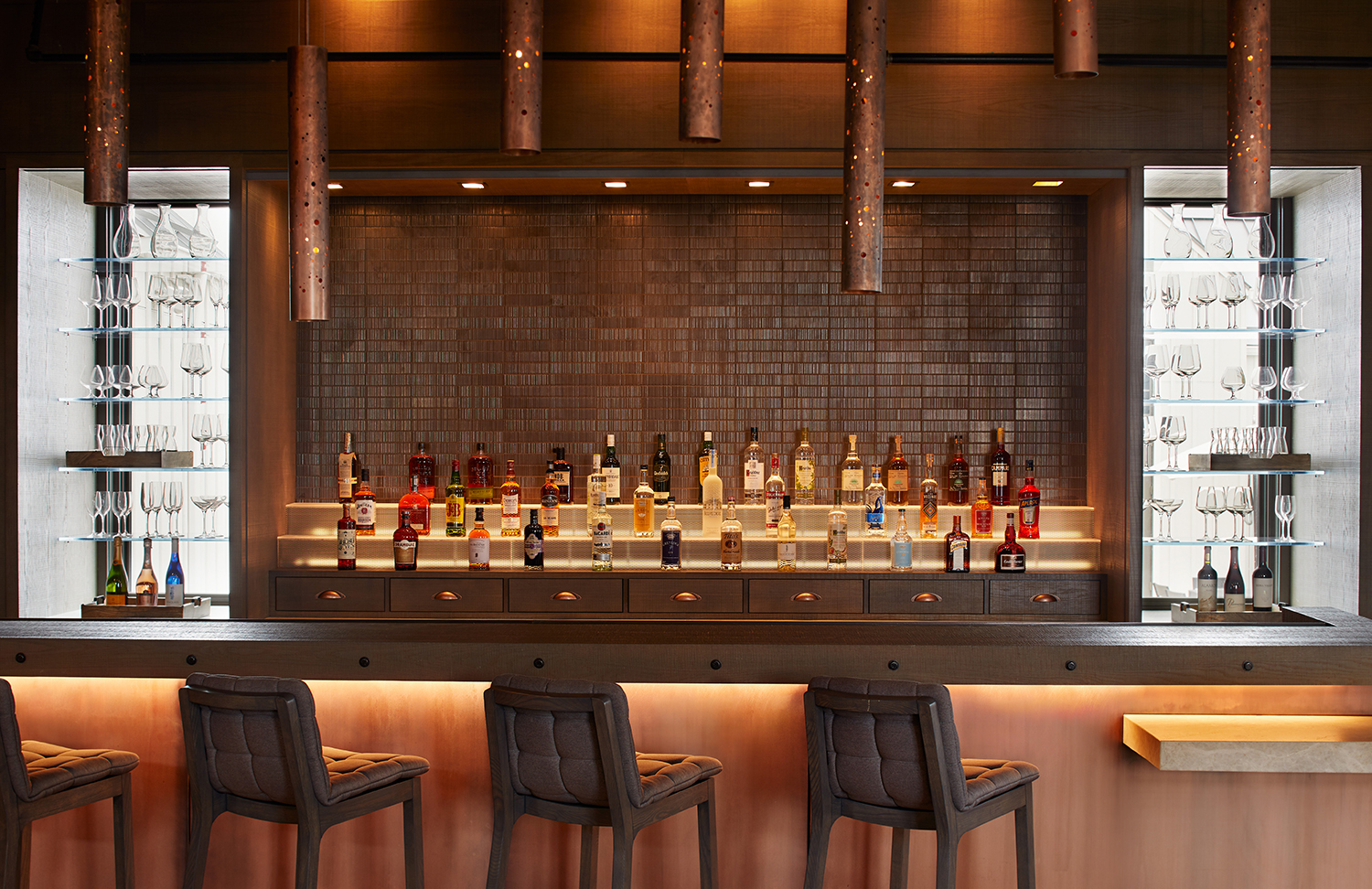 Miraval Berkshires, which joins earlier outposts in Tucson, Arizona (which Clodagh overhauled in 2007), and Austin, Texas, also integrates the designer's four Cs—Contemplate, Cleanse, Clarify, and Create—grounding principles she compares to "ploughing the ground and preparing to plant."
Clodagh's interiors regularly incorporate biophilia, aromatherapy, wabi sabi, sound, art, and light. The Miraval properties all integrate a "life in balance" approach, demonstrated through the use of natural elements emphasizing wind, fire, earth, and water in the form of gurgling fountains, roaring fireplaces, and a metal mandala displayed on the wall of each spa entryway, designed by energy healer Alberto Amura.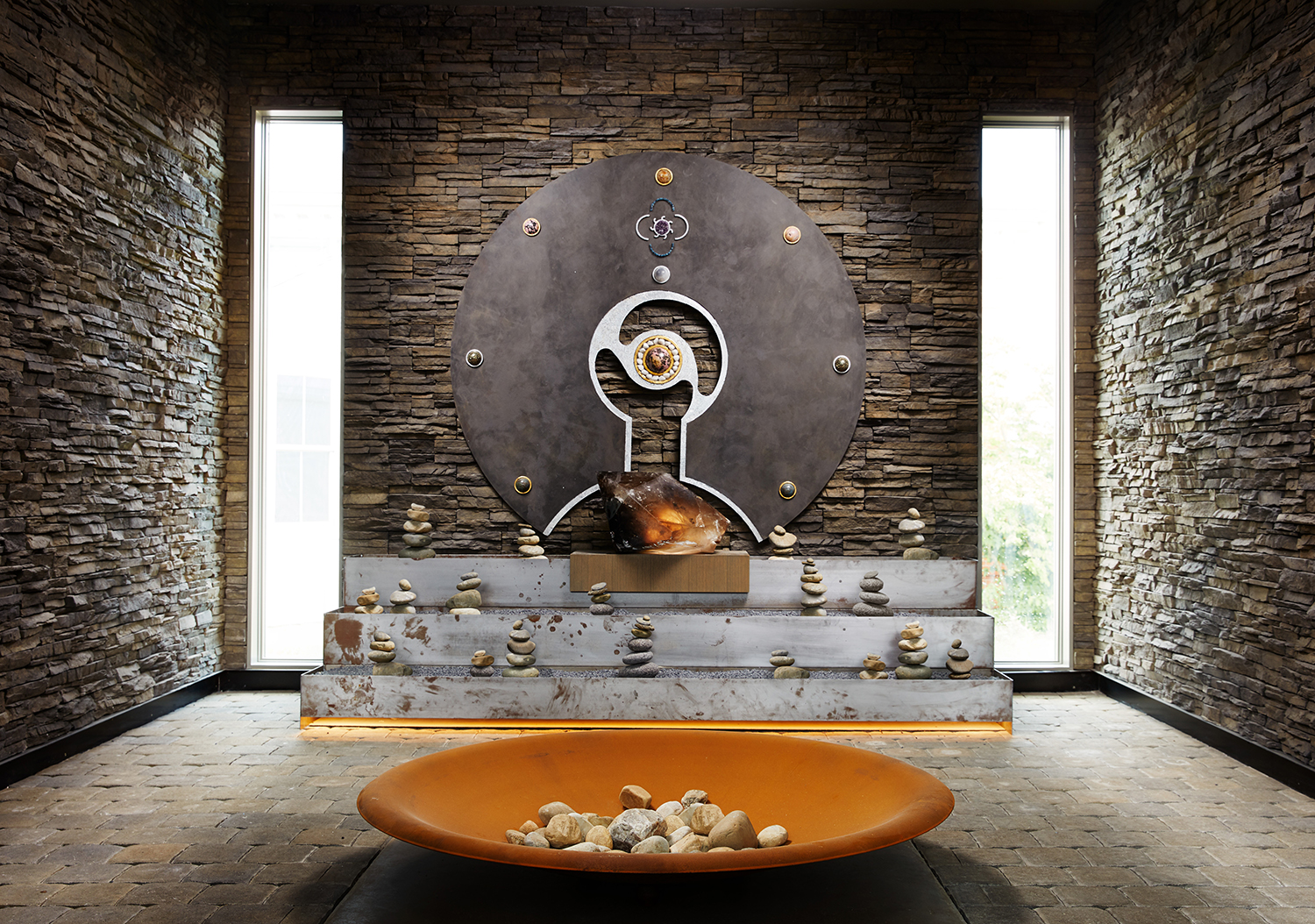 Positivity carries through to Miraval Berkshires wellness programs, which include meditation and yoga classes; body rituals like thai, hot stone, and crystal massages; and reflexology and reiki. Equestrians will find plenty of mindful equine programs at Meadowview barn, while golfers can commune with nature at the celebrated Wyndhurst Club. Hiking, snowshoe, and cross-country skiing trails, adventure courses, and water sports are also offered for those seeking a more rigorous physical regimen. "We're trying to ground people," says Clodagh, of Miraval's digital, device-free atmosphere. "I want to encourage gathering and conversation."
Next Post