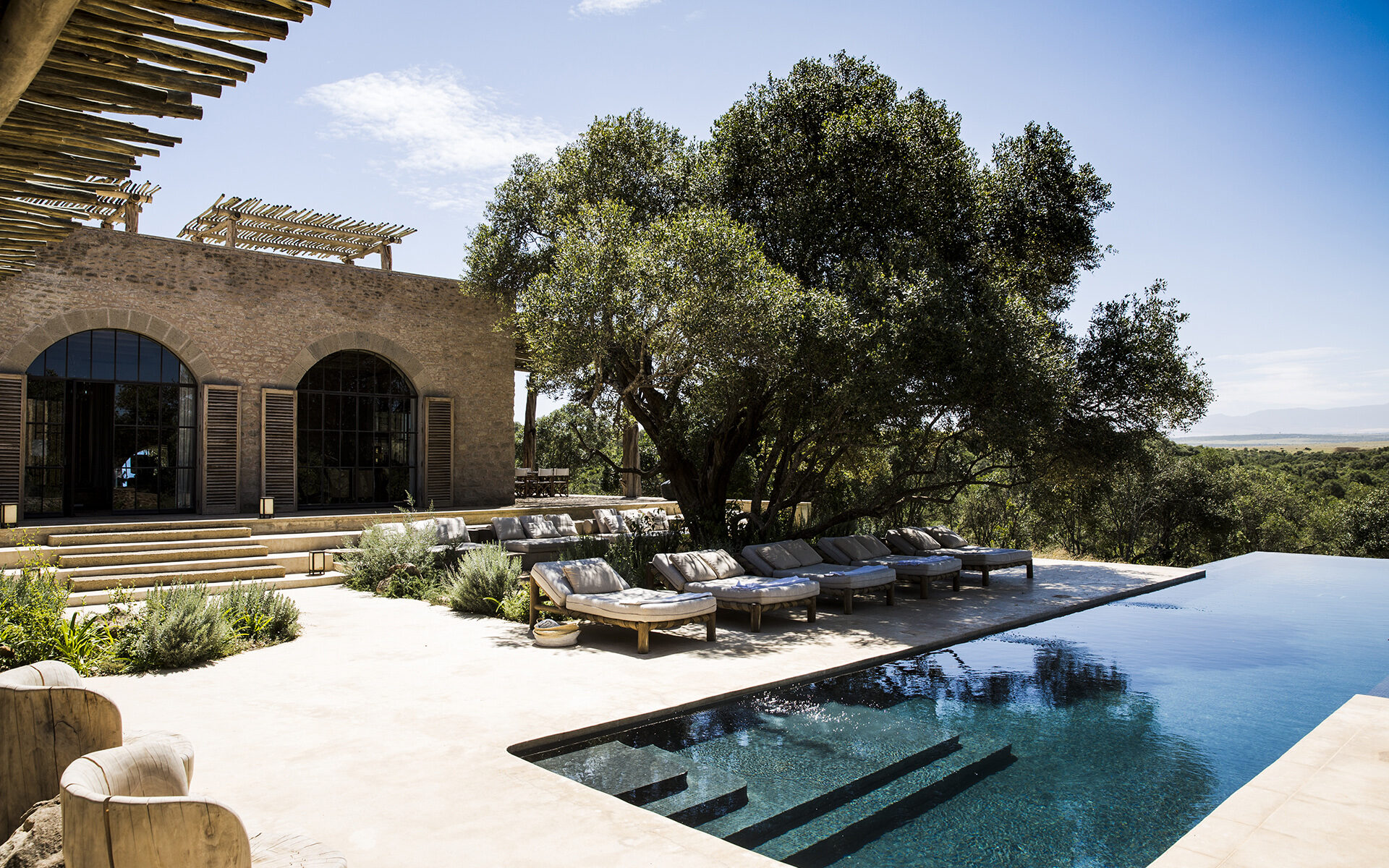 Discover These Extraordinary Safari Lodges That Feature Unique Art Experiences
Kenya's Laikipia Plateau is home to some of the most extraordinary safari accommodations in the country—not to mention spectacular wildlife
I awake to lions roaring in the predawn hours, and it sounds like they're just outside the door of my thatched-roof villa. The sounds might be deceiving, I try to reason, as my heart pounds—a lion's roar can be heard up to five miles away. Yet when the sun finally rises, I hop into a Land Cruiser to survey the surroundings and there they are, two male lions who likely battled a foe overnight. It's a common enough scene on safari, but Segera is not a common safari destination.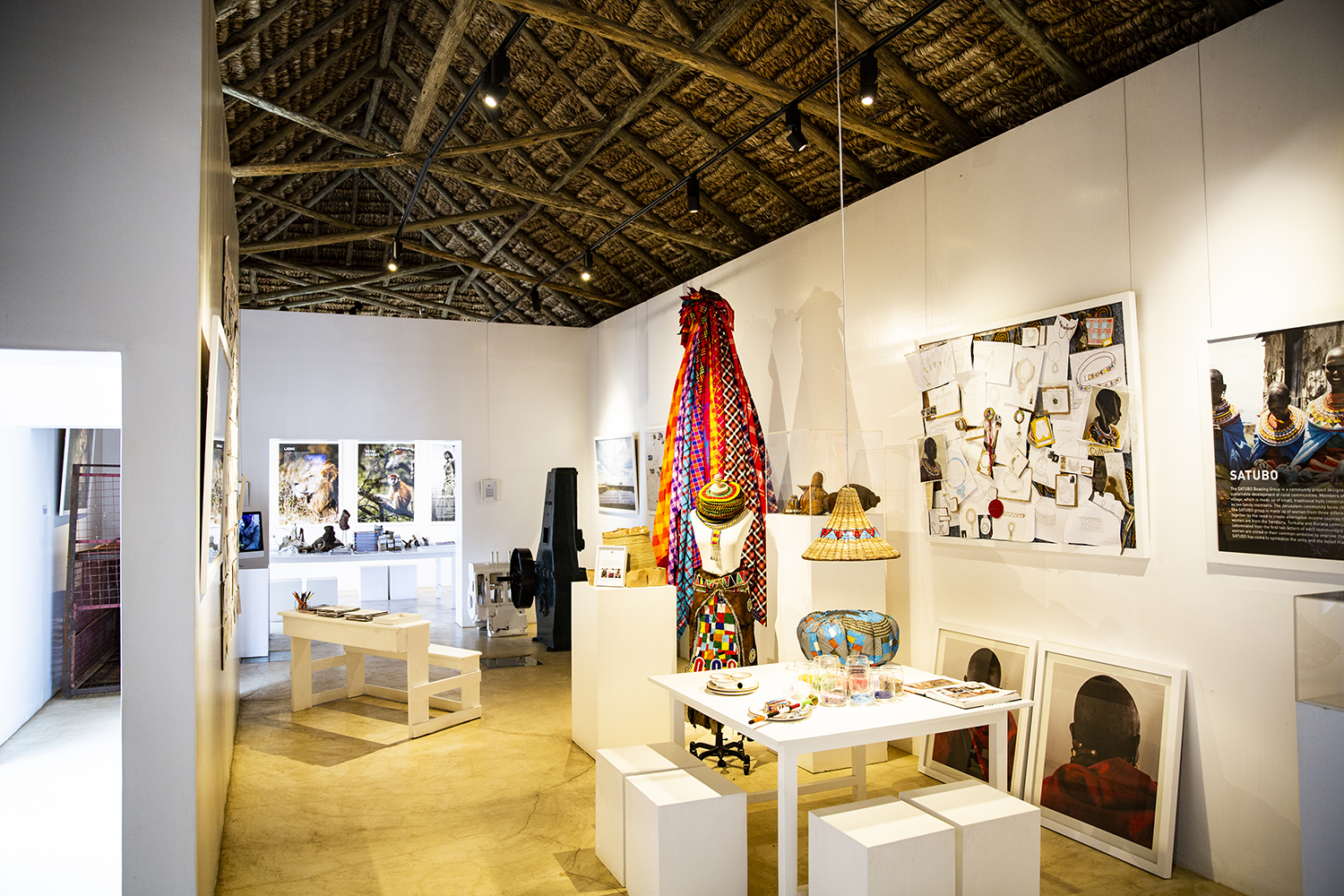 Upon returning to my villa, I pass through an old stable, but instead of horses, each of the stalls holds an installation of contemporary art by some of Africa's foremost contemporary talents. In one, there's a watercolor by South African painter Marlene Dumas; in another, photographs by Zimbabwean multimedia artist Kudzanai Chiurai. Such are the surprises in Laikipia—a plateau in Kenya, some 150 miles north of Nairobi, that's not just a top safari destination, but also might be the most underrated art and design destination in Africa.
Segera is actually the final stop on my adventure through Laikipia, organized by luxury outfitter Micato Safaris. Though the company works across the African continent—and even hosts wildlife tours in India—its founders, Felix and Jane Pinto, are third-generation Kenyans, so it comes as little surprise that they know the best spots to take guests beyond the Maasai Mara.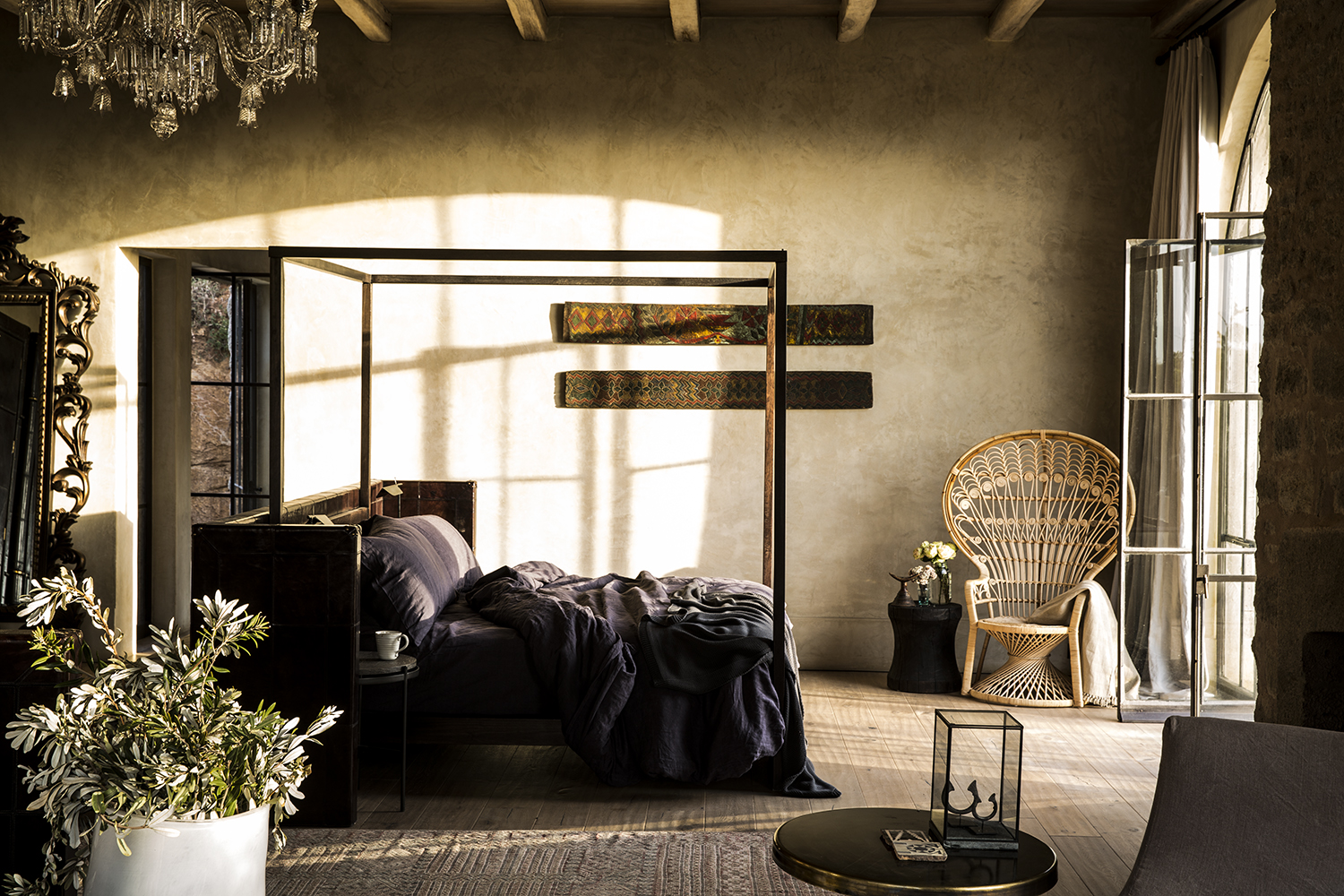 My journey began at Arijiju, an exclusive-use property centered around a lushly landscaped courtyard and outfitted with antiques and architectural accoutrements sourced from across the globe. Its owner spent ten years developing the property as his private residence on the lushly forested Borana-Lewa Landscape, working with Alex Michaelis of London-based Michaelis Boyd and Nick Plewman of Johannesburg-based Plewman Architects to build an upscale rustic retreat that nods to both a Mediterranean villa and a Moroccan riad.
Now available to travelers, the stone-walled home comprises several living rooms, a dining room, three bedrooms, a movie theater, library, and a spectacular rooftop area. The structure is intentionally kept low and horizontal, built into the tree-lined brow of a hill. Beyond the main house are two standalone cottages with an additional bedroom each, an infinity-edge pool from which elephants are known to take a drink, and a wellness complex with a yoga pavilion, Turkish hammam, and spa treatment rooms.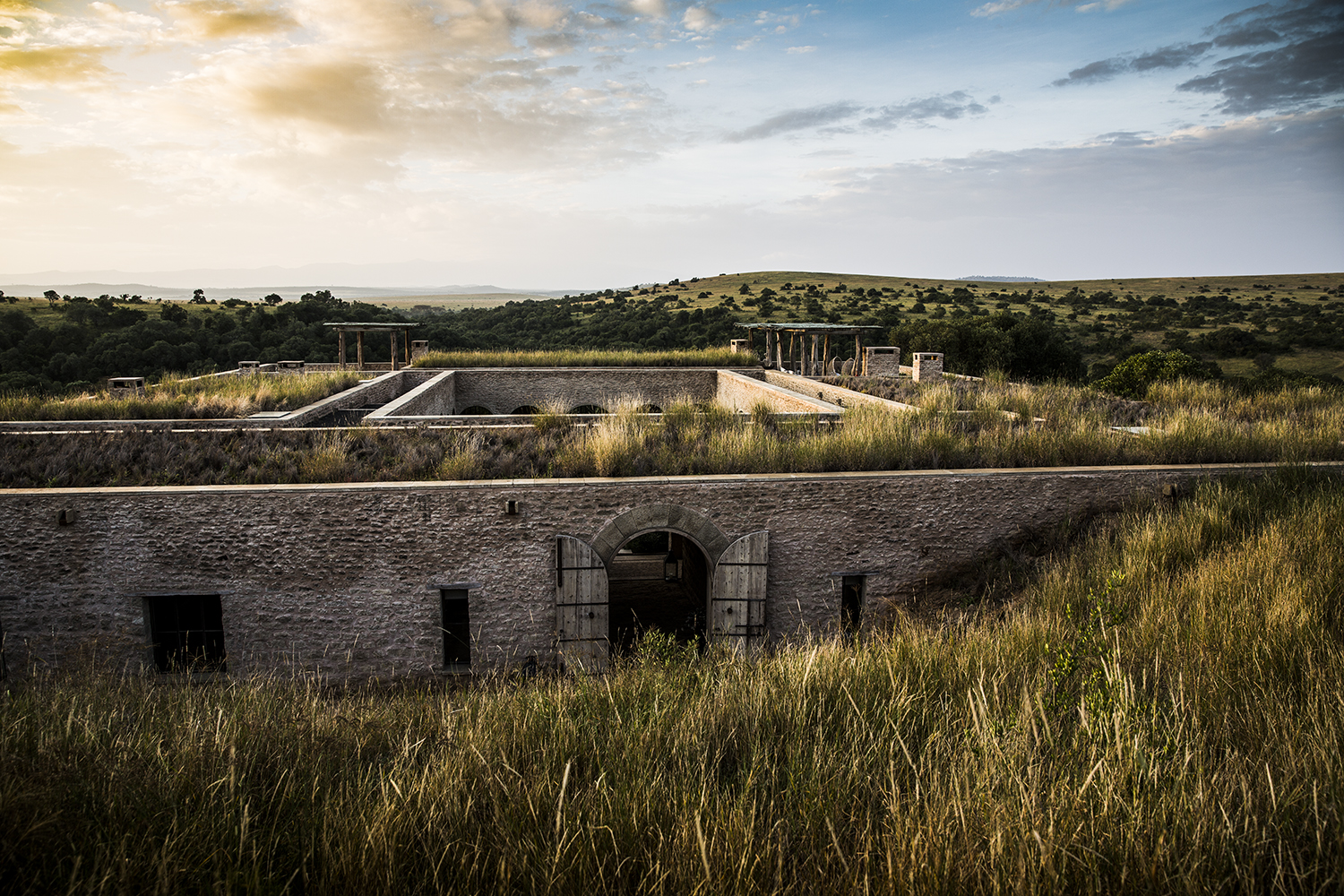 After an all-too-brief stay, I'm whisked away to the nearby airstrip, where Micato has organized a quick charter flight to the opulent Ol Jogi, another exclusive-use estate set on a private 58,000-acre conservancy. Like Arijiju, it was built as a private residence, in this case by art-world family the Wildensteins, before being opened to guests in 2013.
Though also in Laikipia, the landscape here is entirely different from the rolling hills of Arijiju's Borana-Lewa—it's relatively flat, punctuated by monumental boulders. Ol Jogi's massive residential complex also offers an entirely different aesthetic—this is a maximalist explosion of design styles, though the African influence is certainly at the forefront.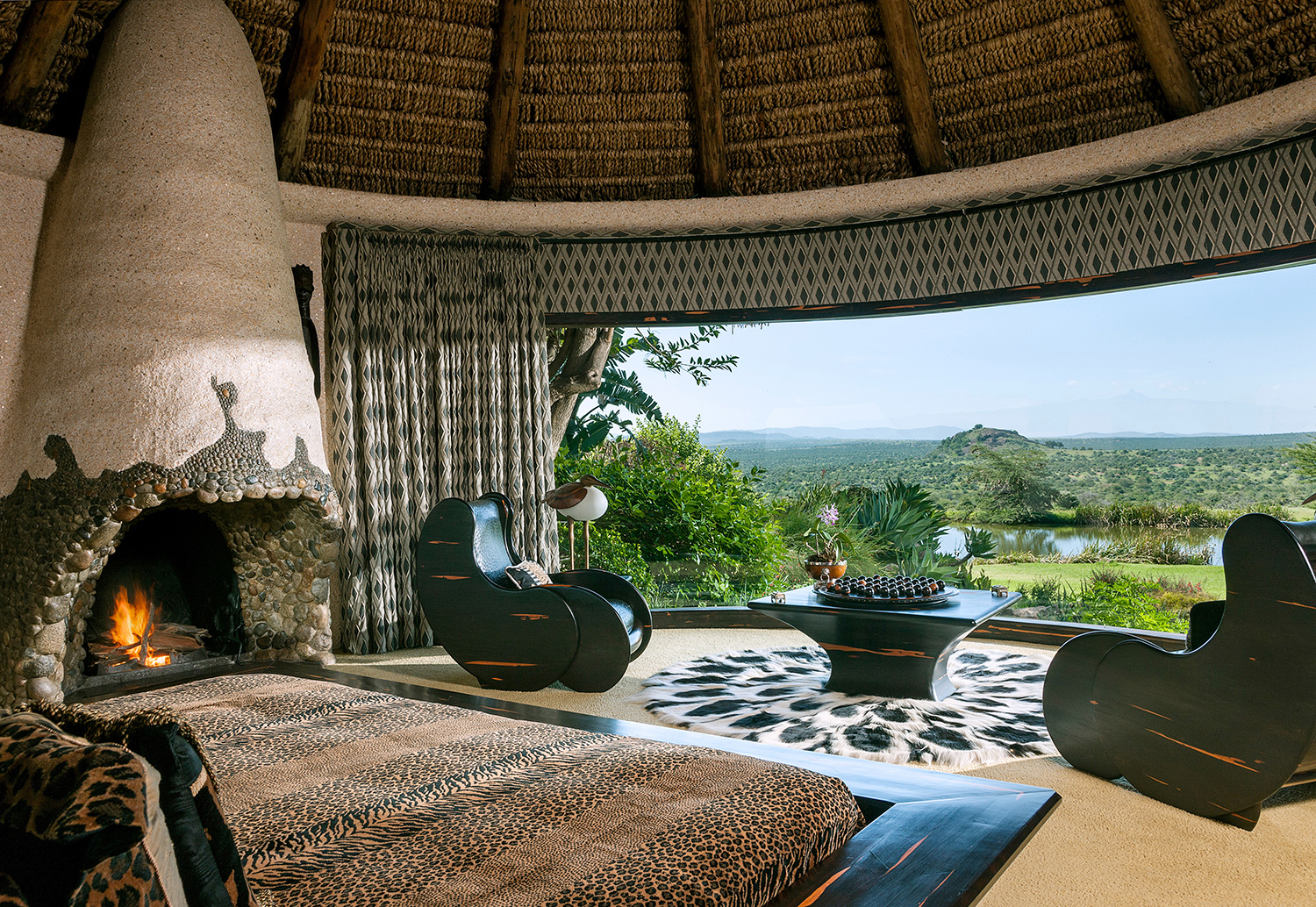 Unsurprisingly, animal and jungle prints abound, particularly in the main building, where an open-air dining room and lounge with sofas upholstered in pink-and-green fig-leaf textiles look out onto the savannah, where giraffes, hippos, and zebra roam freely. The 13 standalone guest rooms range from quaint cottages with earthy interiors to dual owner's suites decorated with 1970s allure, including glossy curved furniture and plush shag rugs.
In the public area, an over-the-top pool beckons with waterfalls, grottoes, and a two-story pool house, where design cues are taken from Northern Africa (think intricate mosaics and stained glass). Wildlife informs the resort's exuberant decorative accents, including vintage Dior porcelain with cheetah motifs, silver salt-and-pepper shakers in the shape of hippos, and mesmerizing oasis-blue Cartier crystal glasses.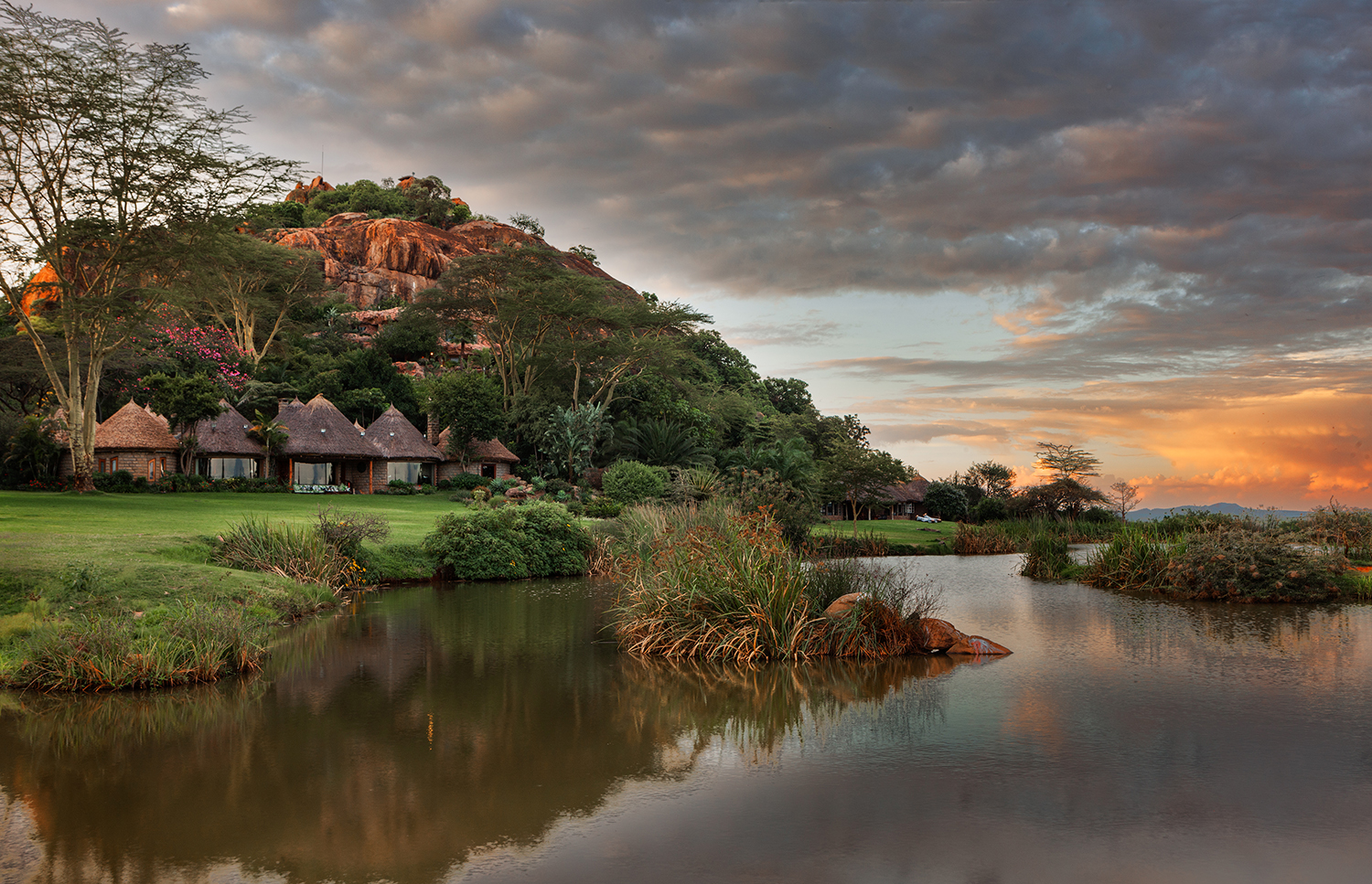 While Ol Jogi is the perfect foil to Arijiju, the final stop, Segera, is somewhat of a combination of both. Another charter flight (this one just six minutes long and flown at an exhilaratingly low altitude), delivers guests to the 50,000-acre private conservancy, which has more traditional safari-lodge features, like thatched-roof villas—one of nine accommodations here, including three multi-room houses. But it's the art program that makes this property truly special.
Owned by Zeitz Museum of Contemporary Arts Africa founder Jochen Zeitz, the oasis-like destination is filled with works from his personal collection, the largest private holding of contemporary African art in the world. Set amongst a magnificently landscaped garden in the middle of the grasslands, the grounds are dotted with sculptures including a 2011 bronze work by Chiurai of conjoined human figures, titled State of the Nation. Adjacent to the kitchen and on-site herb garden, the former stables serve as a permanent art gallery, as well as a bar and lounge for guests.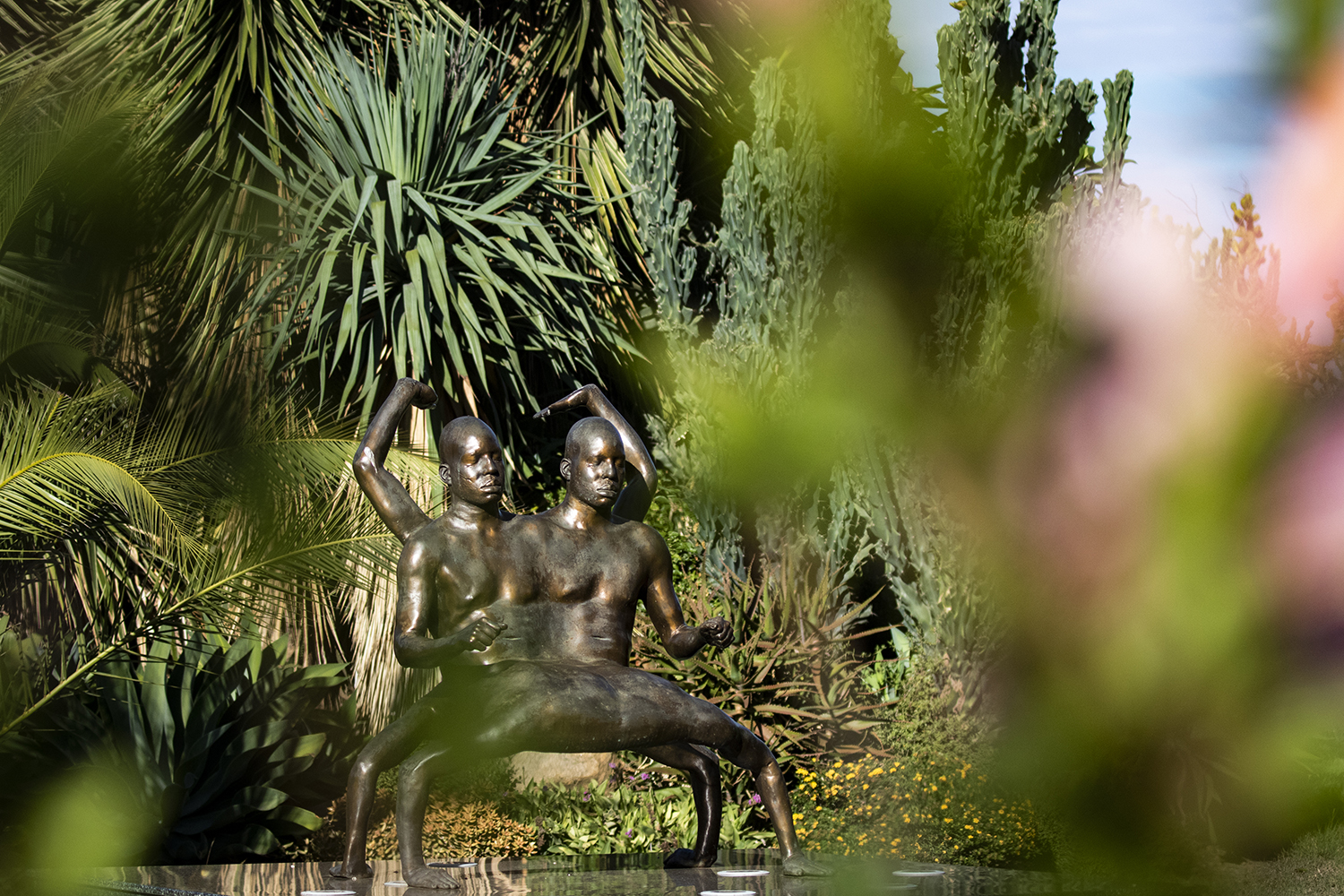 At each of the three properties I visited in Laikipia, wildlife conservation and community support are undoubtedly the raison d'etre, as is typical of safari operations. But unlike many of the camps in the other big safari destinations across the continent—Kenya's Maasai Mara, Tanzania's Serengeti, or South Africa's Kruger, for instance—Laikipia's extraordinary accommodations are in a class all their own.
Next Post