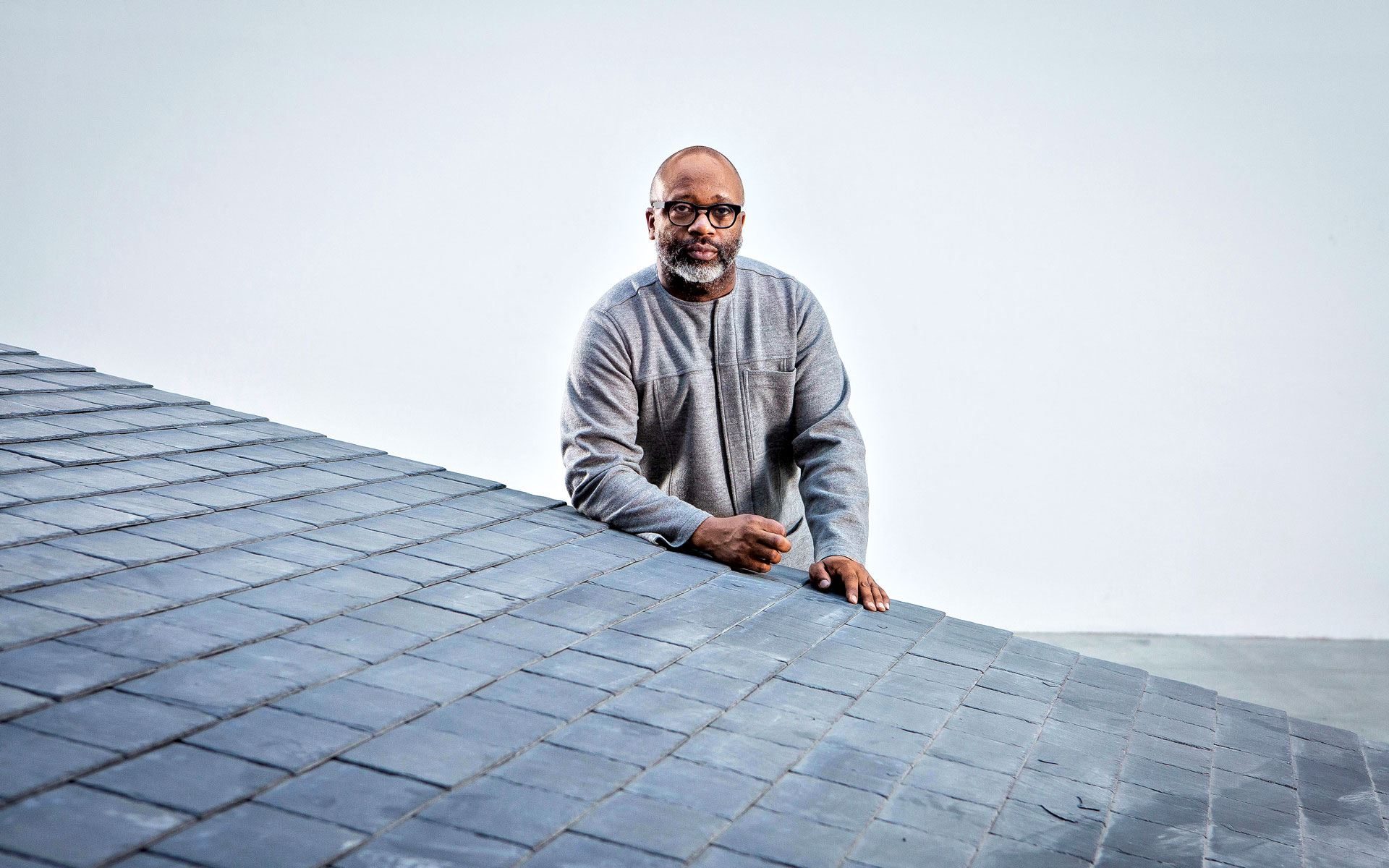 Theaster Gates Blends Art and Activism in a Powerful New Show at Gagosian
The celebrated artist brings together his passion for ceramics and reused materials with his activist agenda for his first-ever exhibition in New York
For Theaster Gates, there is no line between art and activism. Drawing on his experience growing up on Chicago's West Side, Gates uses many different media, from ceramics to social engagement, to explore and highlight the ongoing struggle for racial equality in America.
For over a decade, he has been spearheading an ambitious revitalization of buildings and urban neighborhoods into lively cultural environments in Chicago. A crumbling bank becomes an art center, a string of drug houses finds new life as cinemas, and a shuttered school is now an arts incubator. And while it's this headline-generating work that has perhaps gained him the most recognition around the world, Gates, who trained as a potter, has maintained a passion for ceramics and crafting objects from humble materials.
Now, a new exhibition at Gagosian, which marks his debut with the gallery and first show in New York since his inclusion in the Whitney Biennial a decade ago, brings all these elements together. Titled "Black Vessel," the exhibition has transformed Gagosian's 24th Street galleries inside and out. "I always find myself returning to the vessel," Gates said. "It is part of the intellectual force of my practice and precedes all other forms of art making."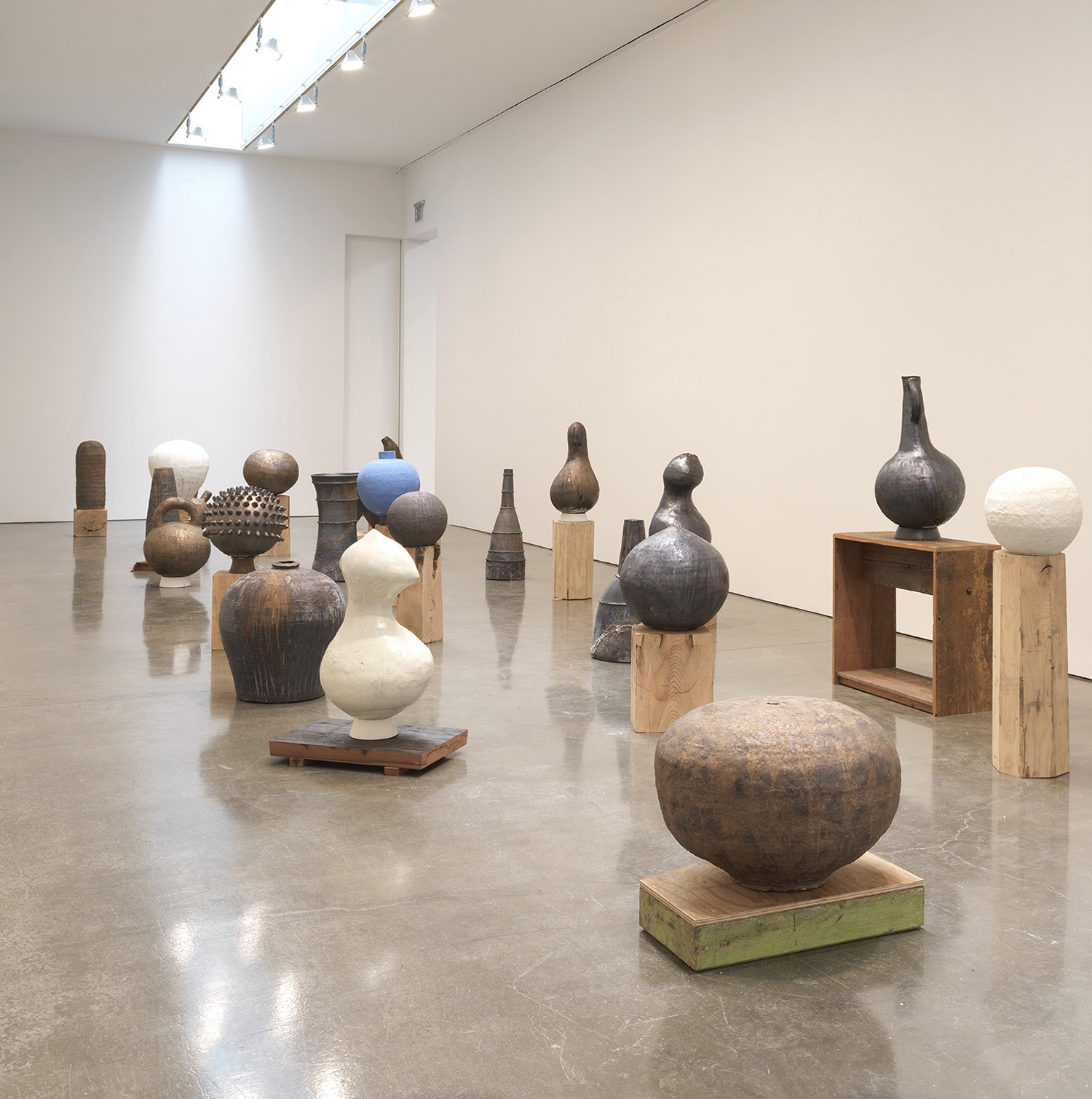 Open by appointment through December 19, the exhibition features several new bodies of work that Gates produced in his Chicago studio over this year. A highlight is the room filled with unique large-scale works in glazed and fired clay, which unite ancient traditions with modernist aesthetics, revealing the similarities between Eastern, Western, and African artmaking techniques. "I remember the first time I saw a wood kiln," Gates says in a video produced by Gagosian for the show. "I remember this feeling of camaraderie and friendship as we fired the kiln. Clay made it possible for us to have to spend 24 hours with each other. In the studio, clay allows me the most play—the  way the fire is making all these other decisions that I can't make. I really enjoy losing the burden of the art historical narrative and I get to just think things."
Also on view are a series of Gate's most recent "tar paintings," which transform torch down and other old roofing materials into vibrant, abstract works of art which are finished with enamel paint and tar. The materials, which were stripped from the buildings Gates rehabilitated in Chicago, are given a new life in the gallery setting, and speak to his mission of regeneration and reuse. They are also a tribute to his father, who worked as a roofer.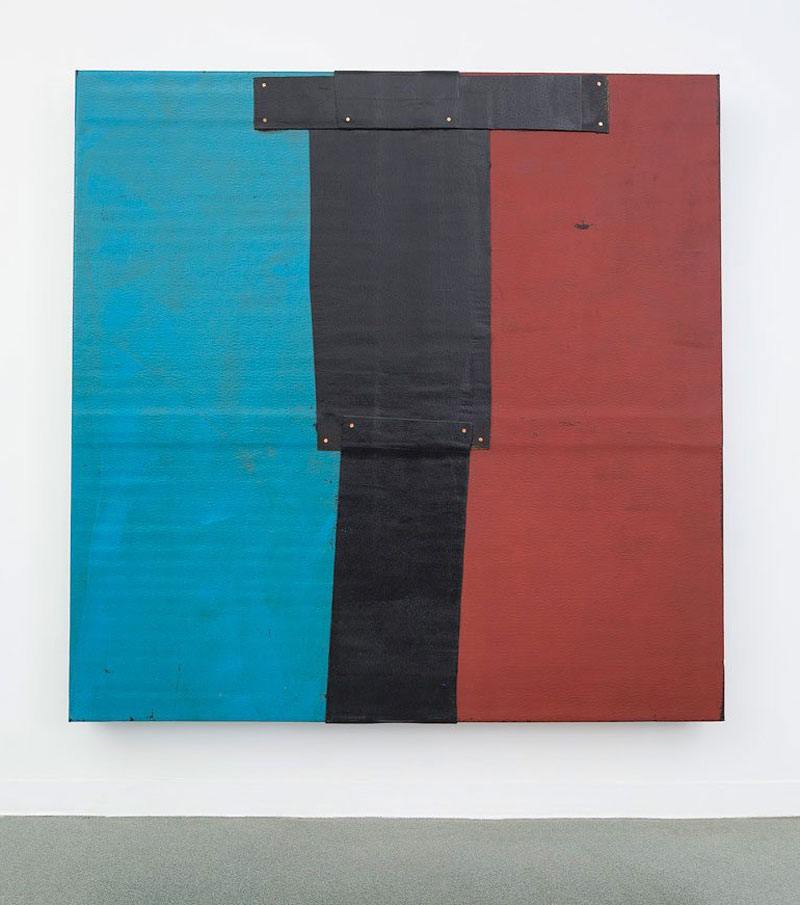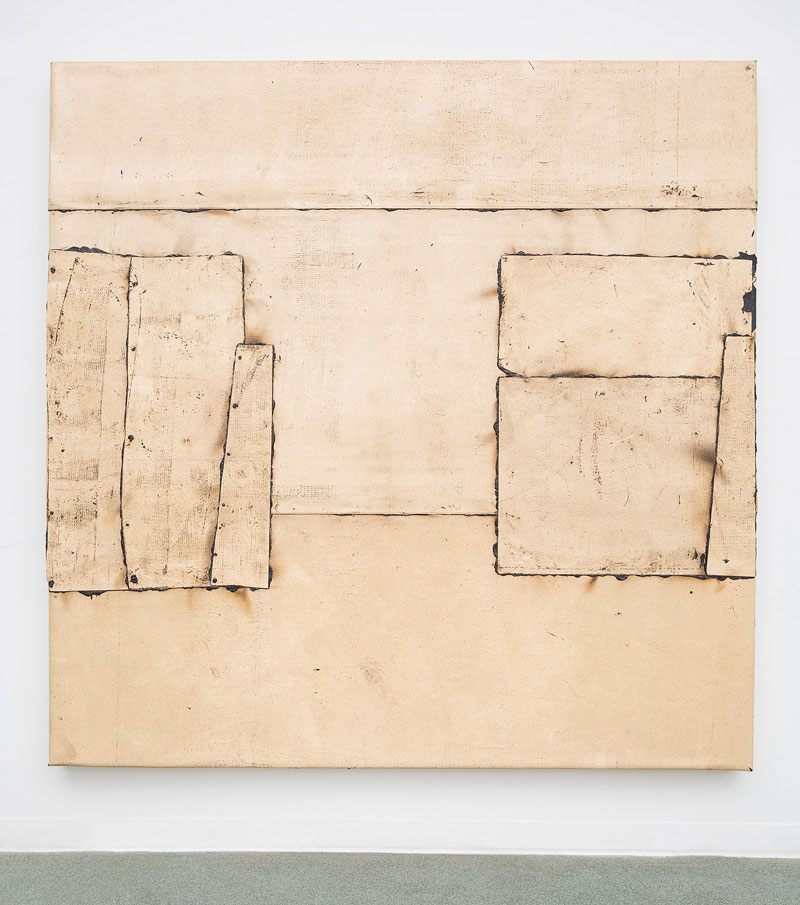 Running alongside his art practice is Gates's work with the Rebuild Foundation, a nonprofit that he launched in 2009, which manages many of his social projects, including Chicago's Stony Island Arts Bank, Black Cinema House, Dorchester Art + Housing Collaborative, Archive House, and Listening House—while also extending support to Midwestern cities. (During the pandemic and recent protests, the foundation quickly shifted its focus, using its resources to help underserved communities in predominantly Black neighborhoods.)
Gates has architected a similar transformation at Gagosian: Using layers of custom-made black brick, he has conceived a sanctuary or gathering place of sorts, providing visitors a safe space to escape from the anxieties brought on this year—even if just for a moment. Comforting sounds from a Hammond organ, which are commonly found in Black churches, resonates throughout one of the gallery spaces, adding to the transportive experience. The notion of the vessel then becomes a metaphor for embodied existence and a means by which communities can gather. "The show in this way is a celebration of the relationship between the vessel and gathering," he says in the film.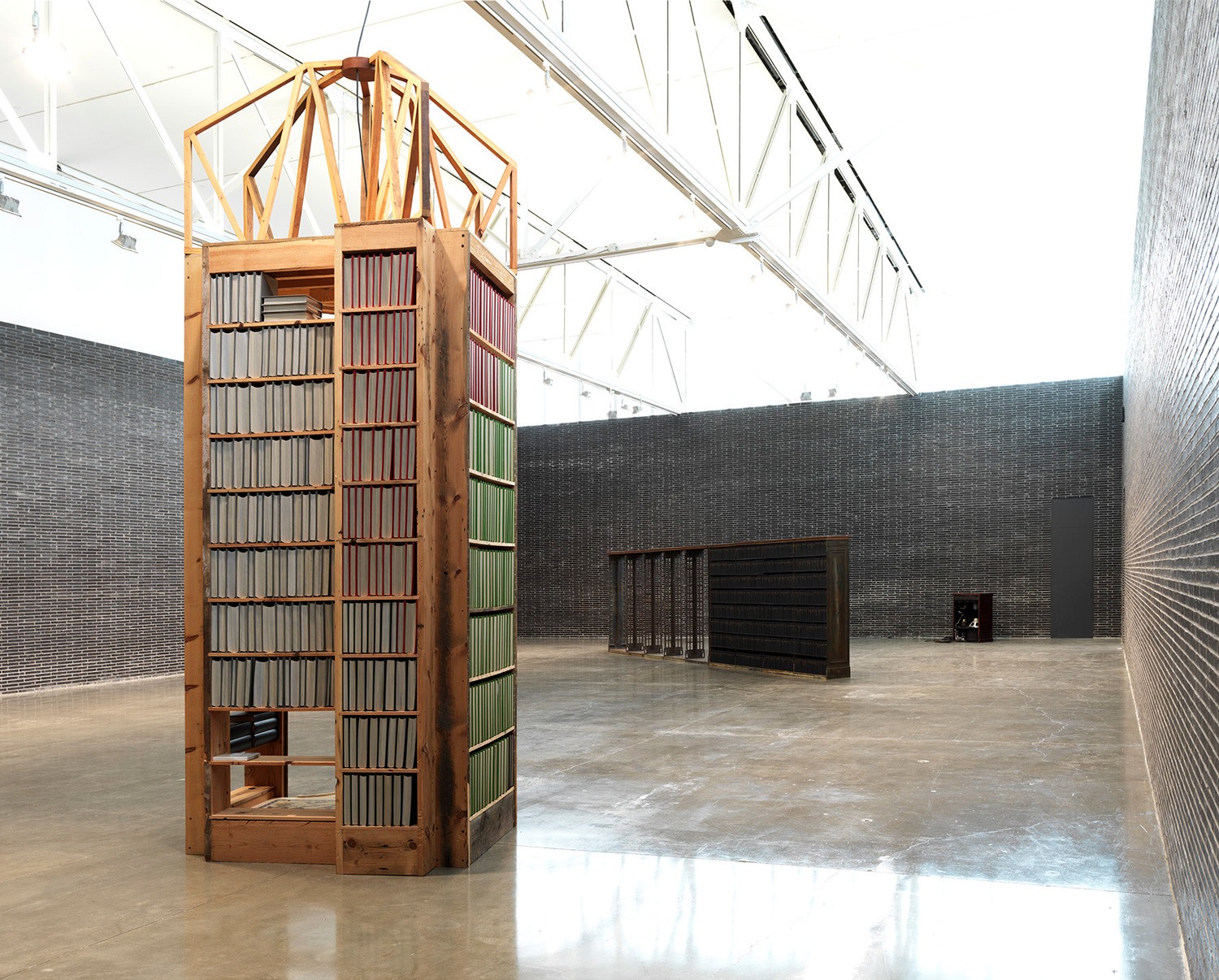 Preserving Black history is also a key component of Gate's mission, rescuing vast collections cultural artifacts—from music and books to old photographs—housing them in repurposed buildings throughout Chicago or displaying them throughout the world's museums, as he did at the Kunstmuseum Basel. For the "Spine" works on view at the gallery, Gates took periodicals from the legendary Black-owned Johnson Publishing Company—which produced such magazines as Negro Digest (later named Black World)—bound them into volumes and arranged them on shelves.
During a time when the public is tired of online viewing experiences and craving a meaningful in-person encounters with art, this exhibition that celebrates the handmade, the tactile, and the community is a welcome breath of fresh air.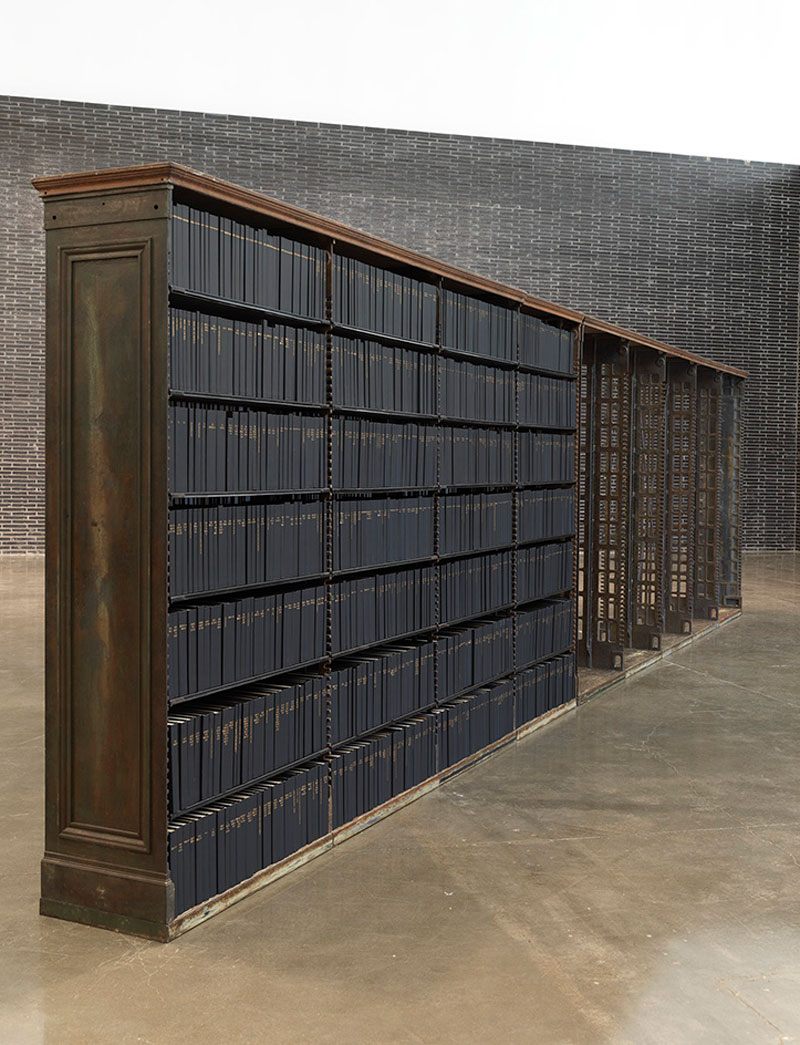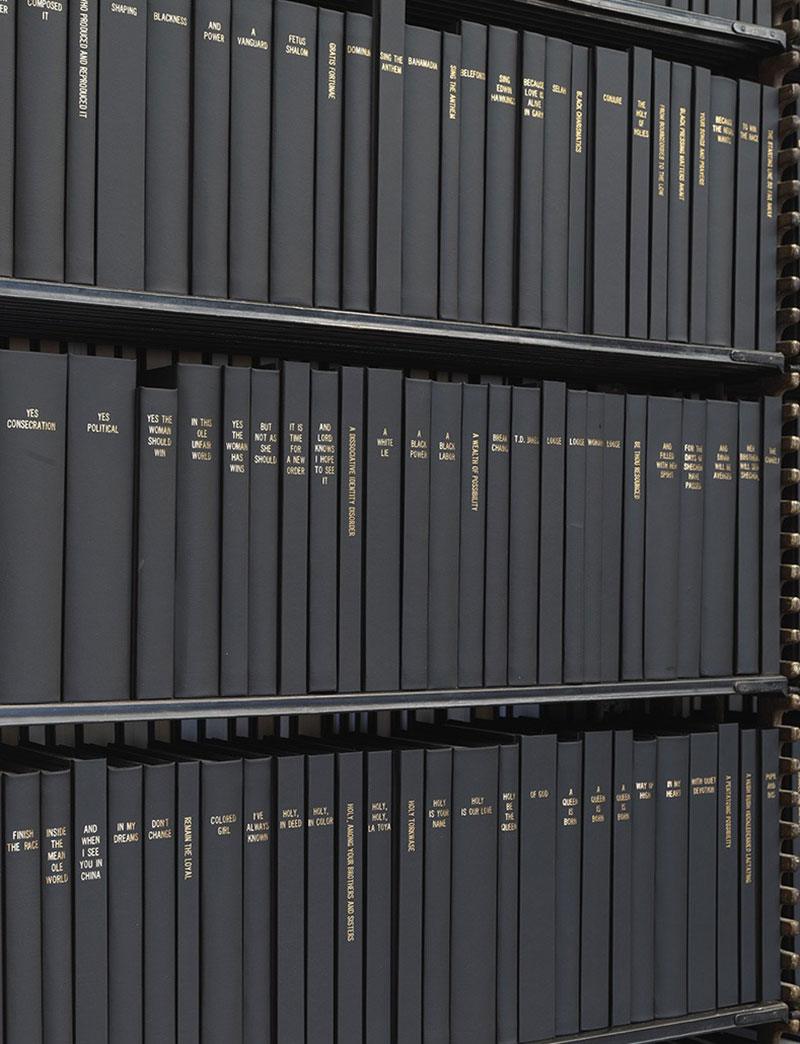 "Black Vessel" is on view at Gagosian's 24th street space through December 19. Appointments necessary. 
A version of this article first appeared in print in our 2020 Fall issue under the headline "The Power to Transform." Subscribe to the magazine.
Next Post