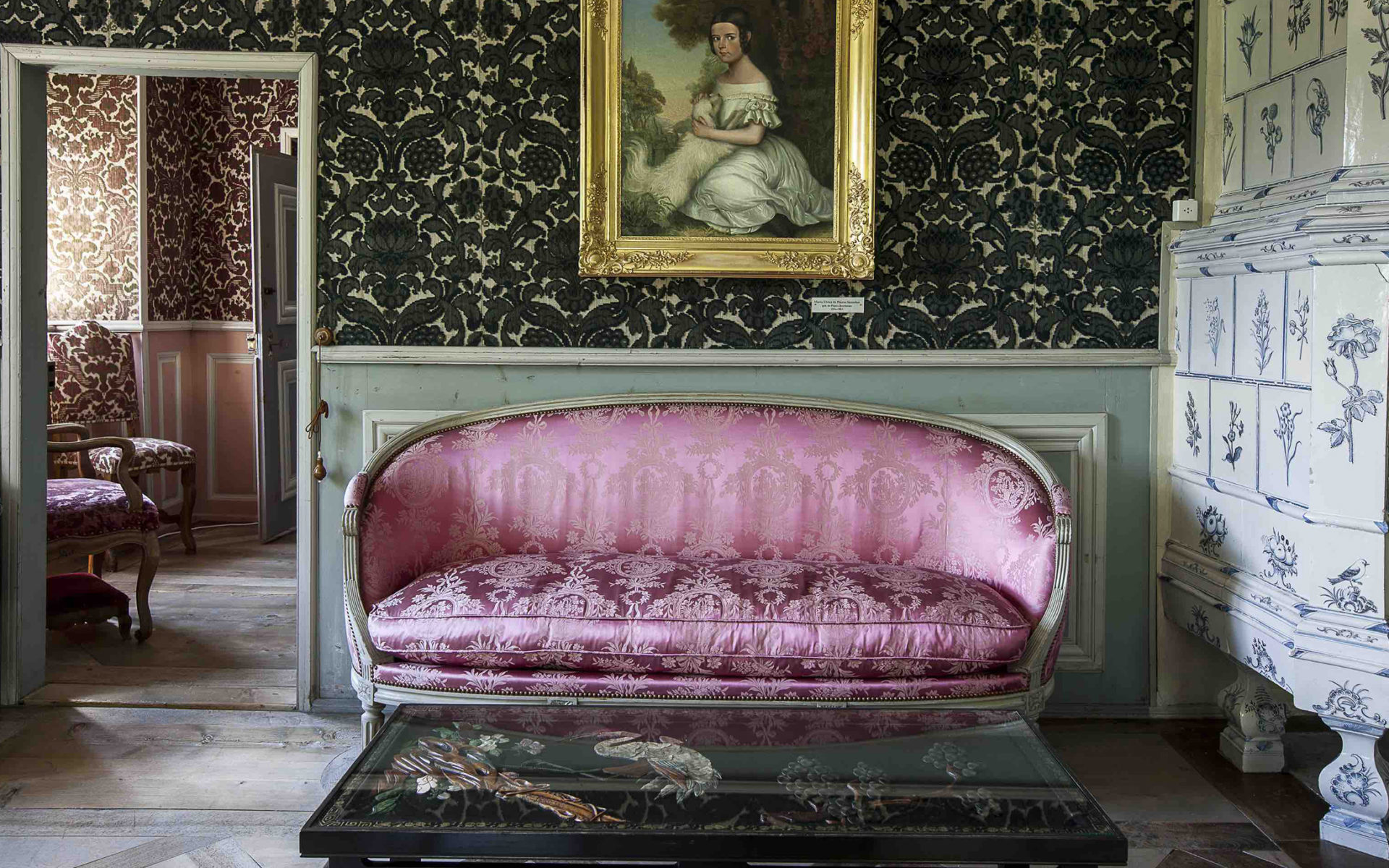 The NOMAD Art and Design Fair Heads to St. Moritz
A preview of the event's inaugural winter edition, taking place in the Swiss Alps from February 8–11
Fresh off a successful debut last spring in Monaco, NOMAD, the new art-and-design fair with a sense of wanderlust, is heading to Saint Moritz from February 8 to 11. A natural choice for the winter edition, the Engadin region of the Swiss Alps has a history of high style and design, as well as a burgeoning art scene. Twenty handpicked galleries from around the world will present their best at Chesa Planta, a house museum dating to 1595. Galleries packing the historic and opulently decorated rooms include Nilufar, Sarah Myerscough Gallery, and Demisch Danant, just to name a few.
"At the moment, we're very focused on presenting an event that moves away from the traditional convention center setup by placing more attention on the architectural context and scale," explains the fair's cofounder Nicolas Bellavance-Lecompte. "NOMAD is about intimacy and celebrating the diversity and array of voices in global contemporary design and art, both young and established."
In addition to its innovative location-changing platform, NOMAD continues to blur the lines between design and art with a commitment to having galleries that showcase the work that refuses to be nailed down to a single discipline. Some of the art-world highlights will include a bold array of abstract drawings by one of the founders of the legendary Memphis group, designer and artist Nathalie Du Pasquier, presented by Apalazzo Gallery. Another standout will be Skarstedt Gallery's presentation of American artist George Condo's 2017 Untitled paintings alongside contemporary furniture.
Additional programming includes a talk between celebrated artist and filmmaker Doug Aitken with the architect Farshid Moussavi. (Galerie Eva Presenhuber is also showing a video work by Aitken in one of the rooms at Chesa Planta.)
But ultimately, the goal is to have galleries respond to the environment. "The extraordinary alpine mansion of Chesa Planta is a dream location for NOMAD, and we're very excited to see how each gallery responds to the historic location," says cofounder Giorgio Pace. Here, a few galleries share their plans for the show.
Francis Sultana, interior designer and CEO of David Gill Gallery
"For 2018 NOMAD St. Moritz, we will see strong colors coming through: ochres and sunflower yellows and very dominant greens, from emeralds to bright forest green, as well as a bluer palette, from aqua to royal blue. Textures will be velvets and bouclé and tweeds woven with materials like velvet, bullion, and lurex. Rock crystal will also be a finish you will see more often, in natural and colored varities."
Béatrice Saint-Laurent, founder and owner of Galerie BSL
"I chose works that together create a poetic showcase in a dreamy atmosphere around the fairy-tale theme 'Once Upon A Time In Chesa Planta.' Galerie BSL will showcase refined functional sculptures which invite imagination and mystery, always bestowing the object with a soul. The pieces on show inspire fantasy and wonder, and they play with the senses. For instance, there are floor lights by Pia Maria Raeder, comparable to sea anemones glowing with light; the JinShi nest of tables by Studio MVW, which is like a cascade of natural pink jade; or the Luciferase pieces by Nacho Carbonell, which are lights but also whimsical creatures from the abyss."
Valerio Capo, director of Gallery FUMI
"We were inspired by our space in the Chesa Planta, which is a great contrast to the rest of the villa, with simple white walls and a distinguished, arched ceiling. Since the room was originally used for storage, we felt very inspired to recreate the feel of entering a state of exquisite chaos, where some pieces are beautifully displayed, whilst others are in a state of being unpacked. Some works will have a strong reference to the landscape with snowflakes and ice rocks, while others may look like the original part of the room at first glance."
Nina Yashar, founder and owner of Nilufar
"Among the pieces selected for Nomad St Moritz, one of the highlights is a precious carpet designed by Jorge Lizarazo and woven by hand with mixed metals in the Colombian workshop Hechizoo. It is a very charming piece, inspired by figures drawn from waterways of the Guali River in Colombia."
St. Moritz is far from the last stop for this globetrotting, art and design fair. NOMAD will return to La Vigie, Karl Lagerfeld's former residence and the oldest villa in Monaco, from April 26 to 29. "The event will travel around the world," promises Bellavance-Lecompte. "We hope to continue to offer an element of surprise by moving to more destinations beyond the 'big cities.'"
Next Post