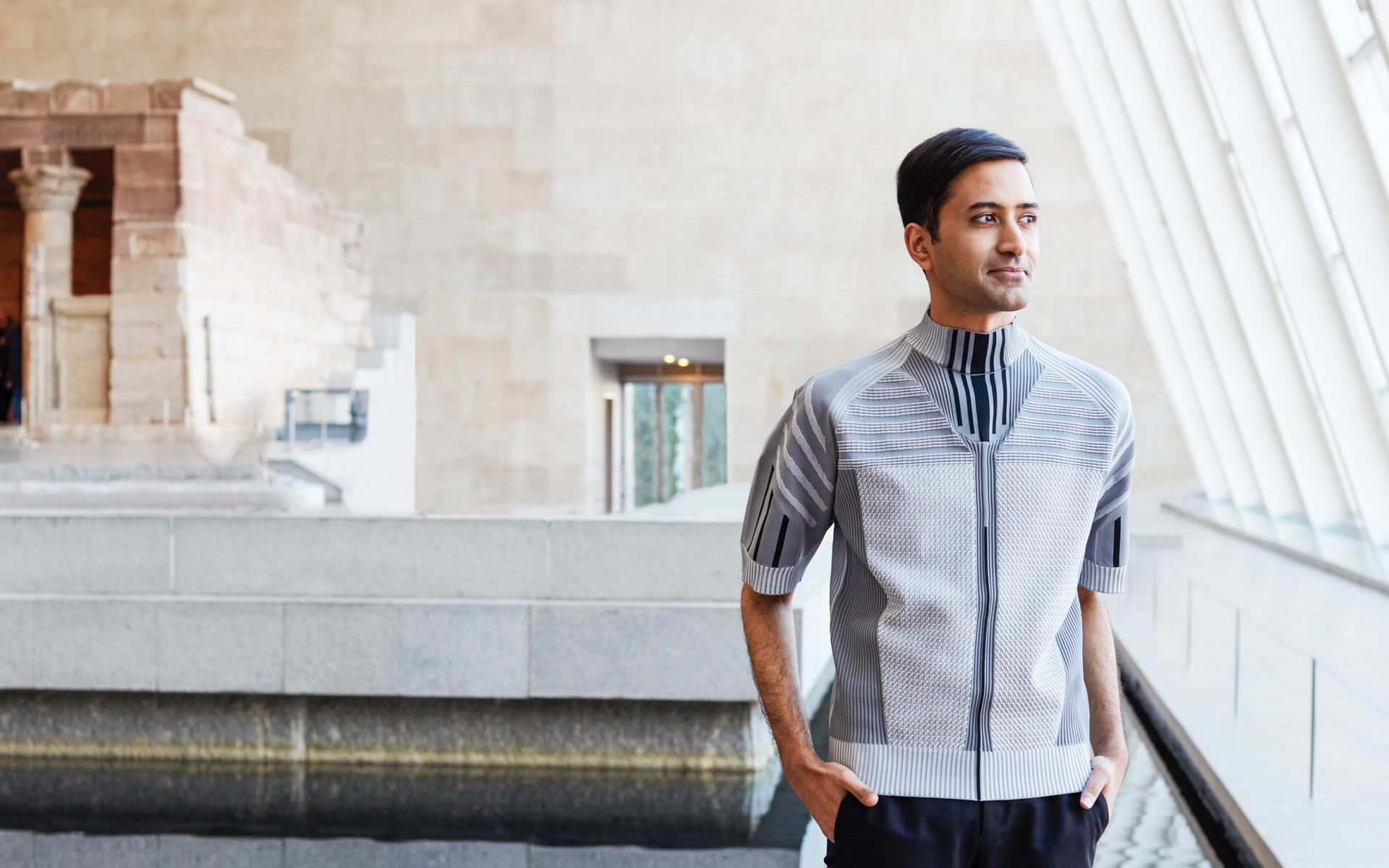 Shanay Jhaveri Makes His Curatorial Debut at the Met
The museum's new assistant curator of South Asian art dishes on his two highly-anticipated exhibitions
Most people go out for a beer after defending their doctoral dissertations. Shanay Jhaveri got on a plane—from London, where he was wrapping up grad school at the Royal College of Art, to New York—for an interview for a curatorial job at the Metropolitan Museum of Art.
The position he ended up with, assistant curator of South Asian art, was specially tailored for the enterprising and elegant Jhaveri, who was born in Bombay (now officially Mumbai) to a family of collectors. "I was brought up in an artistic atmosphere, surrounded by artists, musicians, and intellectuals, and that has remained with me," says Jhaveri. Upon starting at the Met in 2016, he was given a mandate to help beef up the museum's holdings in modern and contemporary art from countries like India, Pakistan, Sri Lanka, and Bangladesh, and to develop exhibitions.
This spring, he's making his Met curatorial debut with two projects. On March 12, he'll unveil a major work by Indian artist Ranjani Shettar, and then in April he takes the spotlight as curator of this year's prestigious rooftop commission, created by Karachi-born, Poughkeepsie-based sculptor Huma Bhabha. "Huma's work bears the mark of how the ancient relates to the contemporary—exactly the kinds of connections we are endeavoring to make in our department," says Jhaveri.
Meanwhile, his independently curated exhibition "Everything We Do Is Music," featuring works inspired by classical Indian music, travels this spring to the Pasquart center in Biel/Bienne, Switzerland. And he is working on a sequel to his first book, Outsider Films on India 1950/1990, this one focused on America. "I've always been fascinated with India's relationship to the West and the West's relationship with India," he says. "It's a kind of bifocal vision."
And a particularly relevant one today. "There has always been incredible work made in India, but now it's getting more attention," Jhaveri says. "The field just keeps opening up." metmuseum.org
Next Post