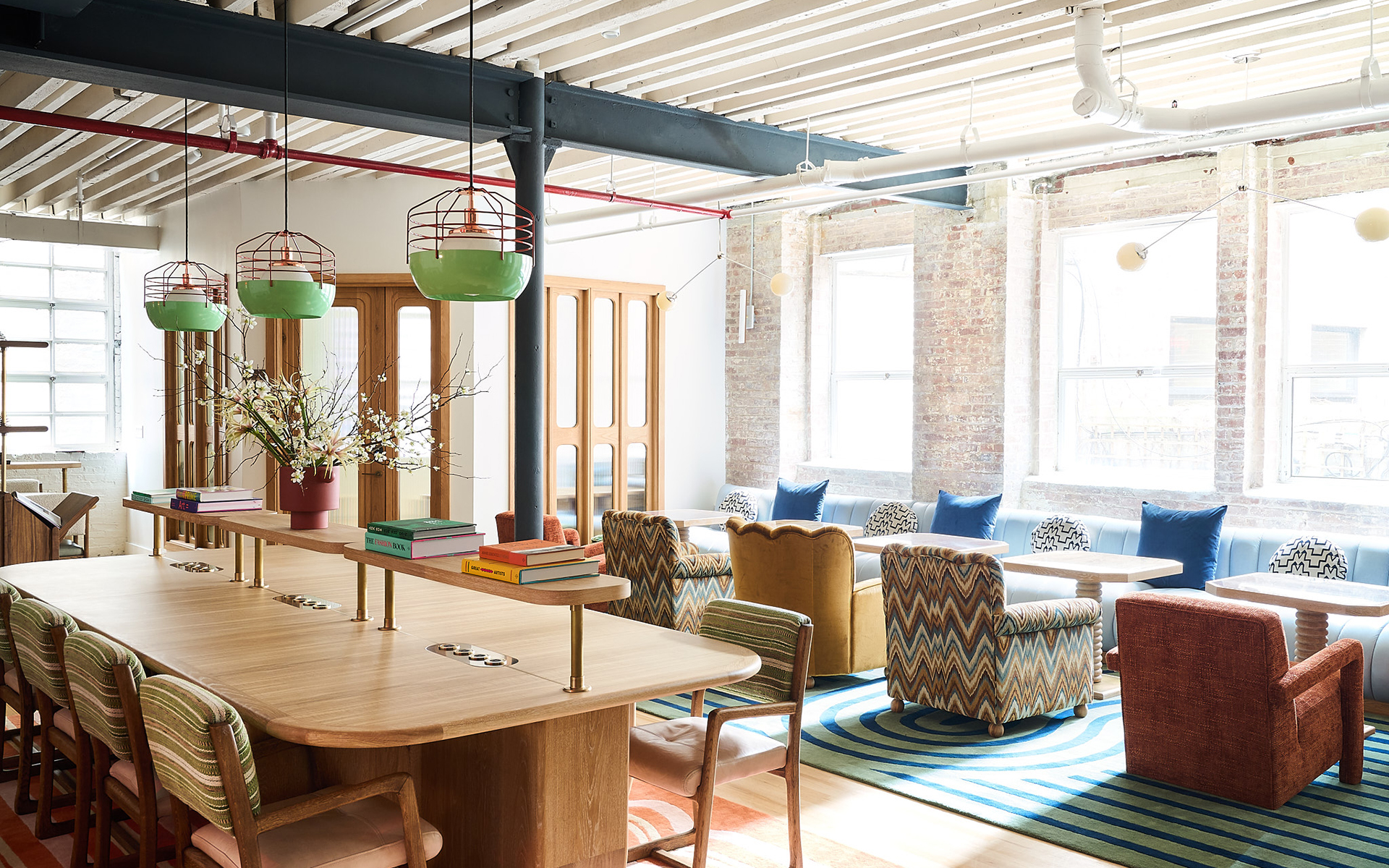 This Exclusive West Village Workspace Blends High Design with an Artistic Heritage
The Malin's latest outpost is housed in the former New York studio of late artist Jennifer Bartlett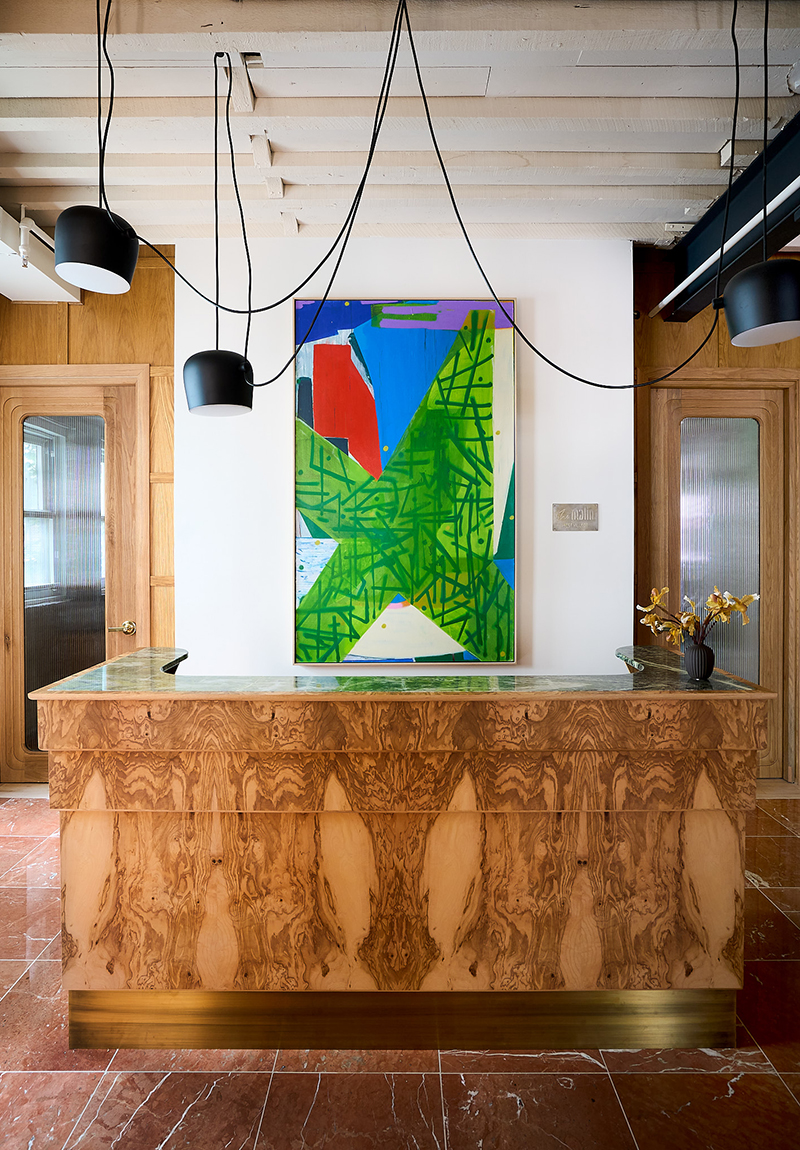 When asked to describe the experience of walking into any location of The Malin, founder Ciaran McGuigan shies away from the term "co-work space." Instead of muted walls and uncomfortable plastic chairs, the members-only workspace provides members with a fountain of inspiration by being surrounded by stylish design. After successful openings in New York City's SoHo neighborhood and at Brooklyn's William Vale, the latest space in the West Village holds a history as creative as its surroundings.
Finding home within Charles Street's storied American Railway Supply Building, the address also served as the art studio of late artist Jennifer Bartlett, who passed last July. In honor of her legacy, original works by the artist remain in the space as a testament to the creativity the building has inspired which are bolstered by the building's original wood beams and brickwork.
"Jennifer's studio was a place for work, but also a destination for many fellow artists, writers, musicians, dancers, fashion designers, architects, film directors, and scholars," Joan Lipuma, Bartlett's longtime studio assistant, tells Galerie. "Jennifer hosted many parties and events in the space during my time working at 134 Charles Street."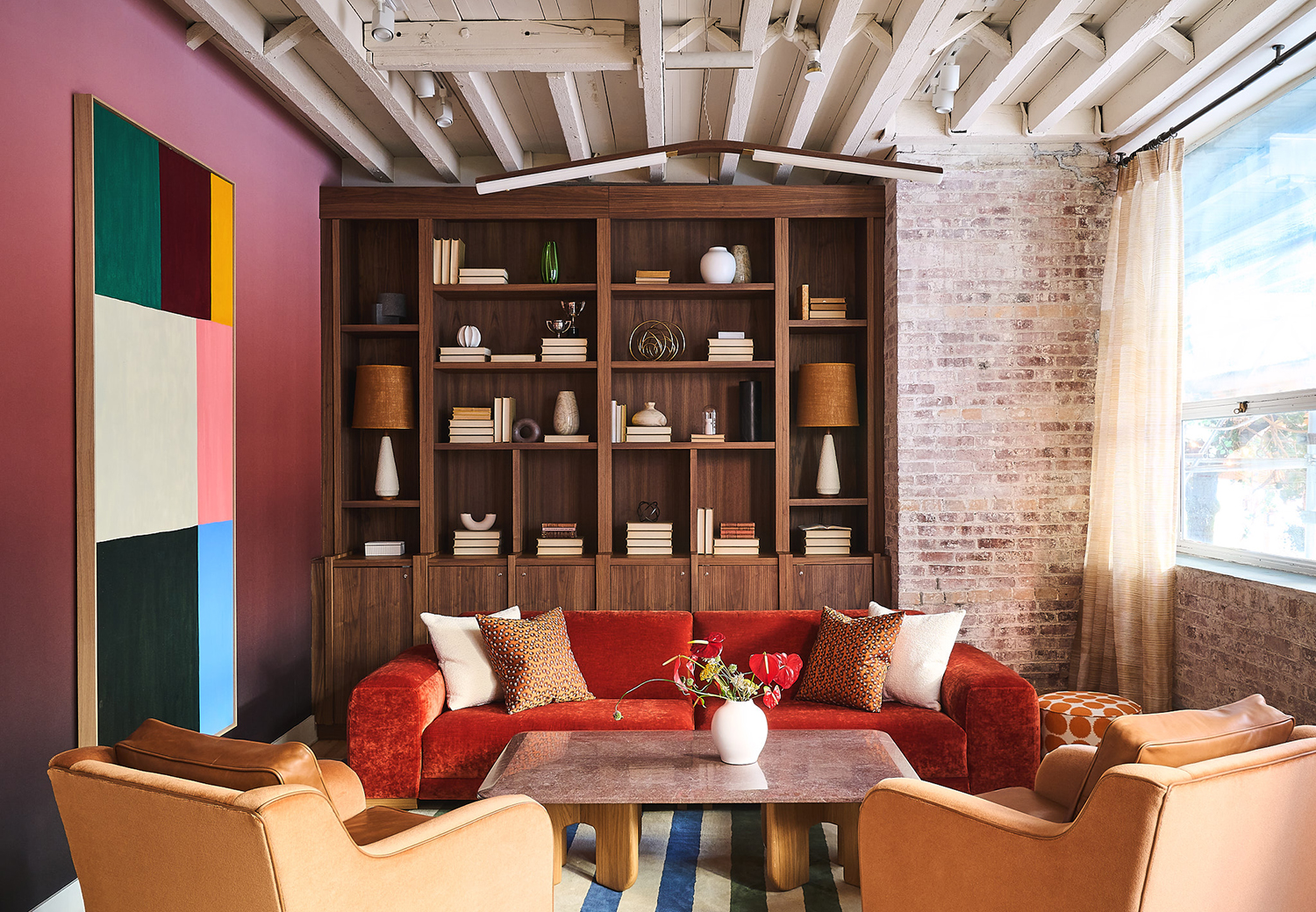 Additionally, The Malin's in-house design team, led by McGuigan (who doubles as Creative Director at Irish furniture brand Orior), designated The Bartlett Library as an intimate space surrounded by vibrant furnishings and complementary artwork—with many design choices drawn from the artist's vibrant color palette.
"The reality of it is that we were absolutely inspired by Jennifer Bartlett, some of her colors and the building itself," McGuigan tells Galerie. "So we really lended that into some of our artworks, materiality selection, and through the architectural and the texturized materials that we were using throughout the space."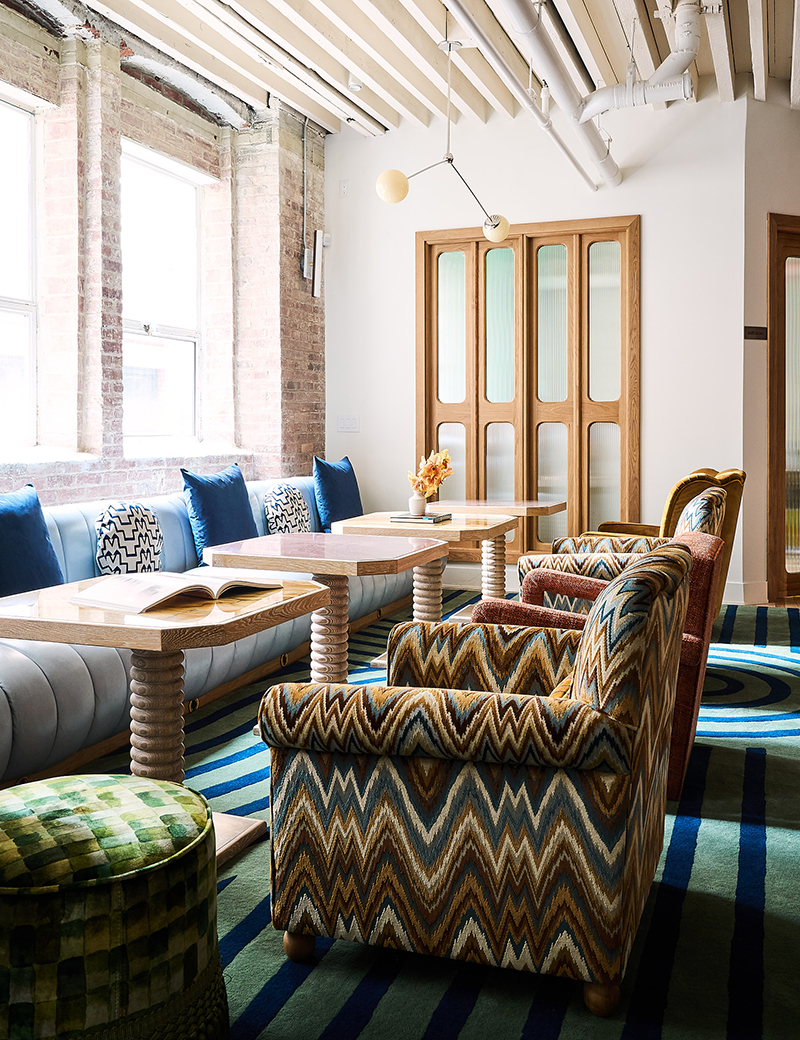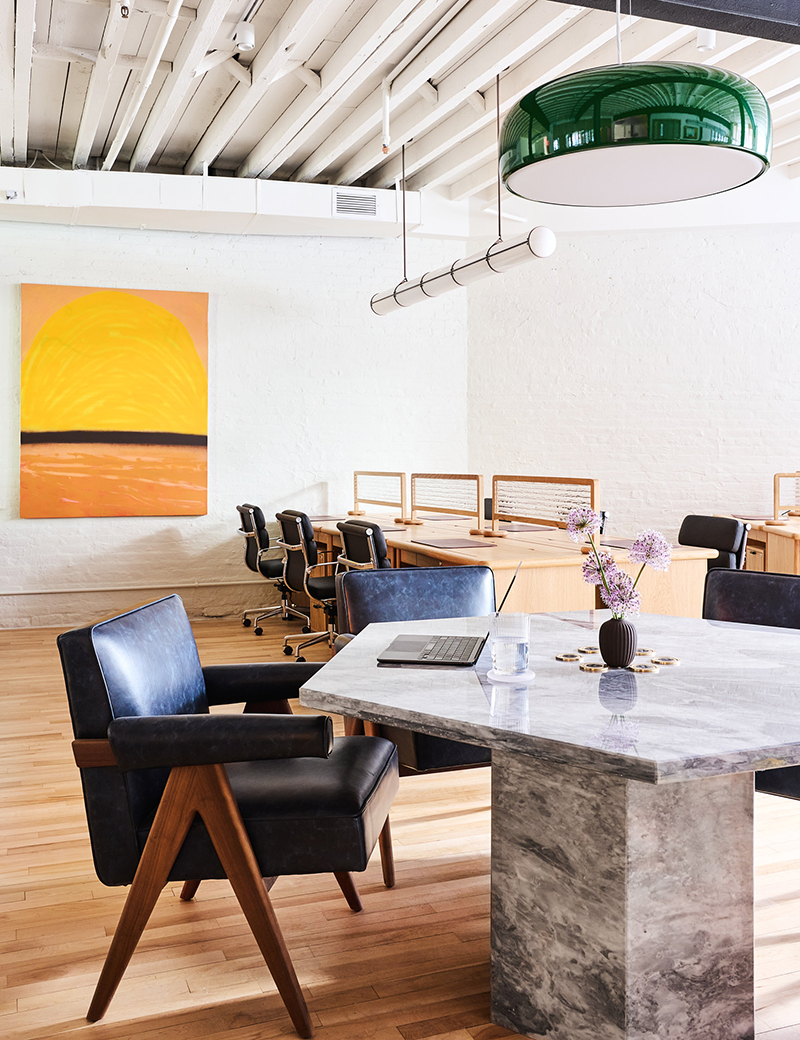 While the main purpose of The Malin West Village may be to provide members a space to work on projects, which can be seen through their 26 designated desks, five private offices, and three conference rooms, the design team aimed to craft a two-level location that breeds creativity no matter their profession and, most of all, feels like a home away from home.
"You don't need to be working in a creative field in order to enjoy a beautiful environment that allows you to do your best work," McGuigan says. "When you have a comfortable environment that almost feels like your home, and you've got the service of a team behind you, good things come from that combination."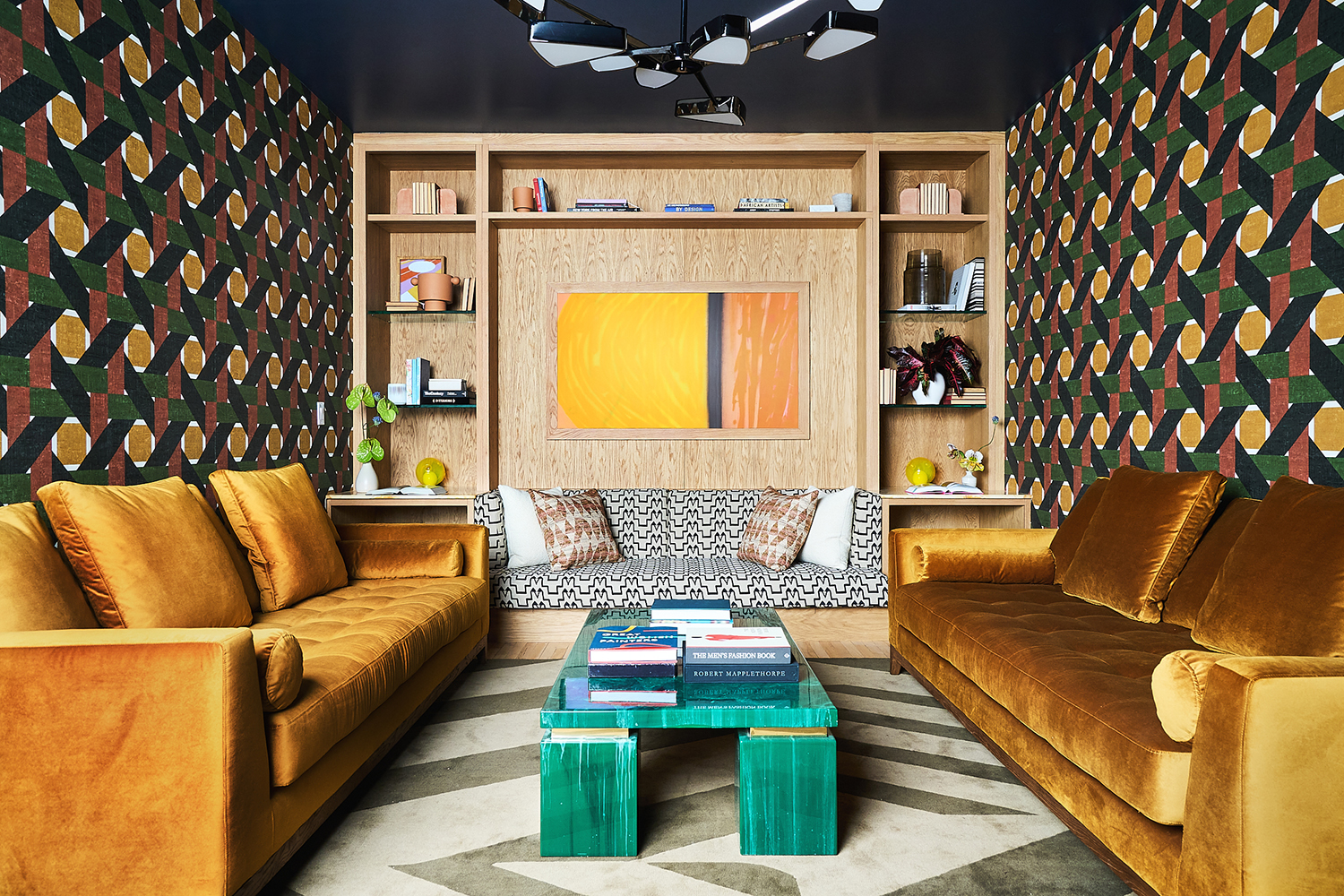 Click here to learn more about The Malin West Village.
Next Post