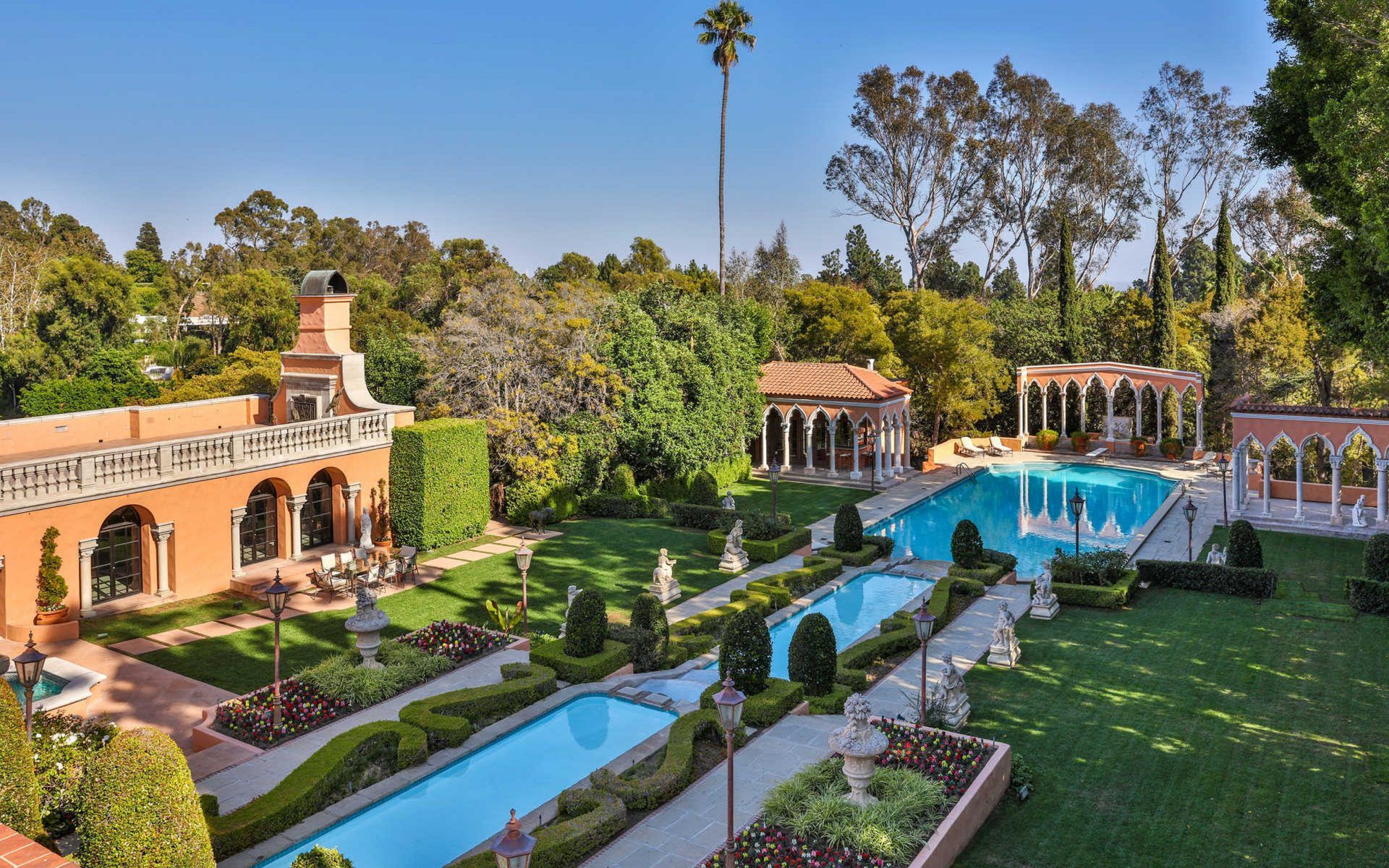 William Randolph Hearst's Beverly Hills Mansion Lowers Price to $70 Million
The sprawling 1926 compound is where The Godfather was filmed
Having listed two years ago for a staggering $135 million, the storied Beverly Hills house where The Godfather was filmed has lowered its asking price to $69.95 million, down from a previously chopped price of $125 million.
The 18-bedroom estate sits on 3.5 acres in the heart of Beverly Hills, behind wrought-iron gates. Designed by Gordon Kaufmann in 1926 for a banker named Milton Getz, the sprawling Mediterranean-style house was later purchased by publisher William Randolph Hearst and Hollywood star Marion Davies. At the request of the couple, herringbone parquet floors and a fireplace were removed from Hearst Castle and installed at the house.
Another boon to the history of the property: Jacqueline and John F. Kennedy spent their honeymoon at the grand estate in 1953.
Recommended: Incredible Ettore Sottsass–Designed House in Hawaii Lists for $9.8 Million
Movie buffs will recognize the house from one of the most memorable scenes in The Godfather, when a film executive crosses Don Corleone and winds up with a horse's head in his bed. Scenes from the Whitney Houston film The Bodyguard were also shot on the property.
At more than 50,000 square feet, the residence contains a vast entry hall with a loggia, a garden-view bar, a billiard room, a ballroom, a home theater, and a two-story library with hand-carved millwork.
In addition to the stunning interiors, the house boasts a lit tennis court, a swimming pool, two ponds, a spa, fountains, an 800-foot-long driveway, and expertly manicured grounds. A separate two-bedroom apartment and a one-bedroom security cottage round out the property.
The architectural gem is listed with Gary Gold of Hilton & Hyland.
Next Post