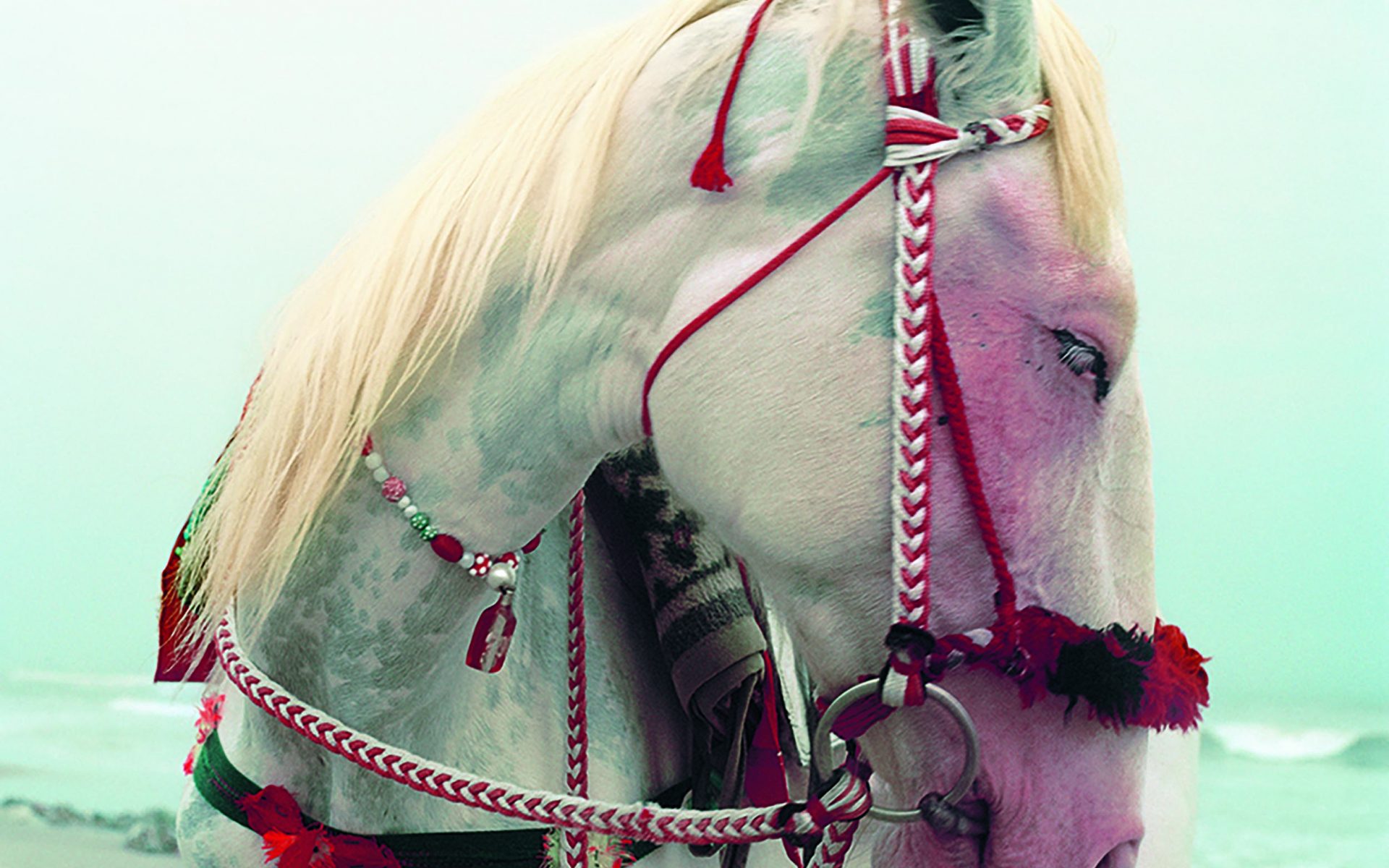 The Carnegie International Brings Global Art to Pittsburgh
In its 57th iteration, America's oldest exhibition series is more contemporary than ever
The Carnegie International, the oldest global art exhibition in the U.S., is set to open its 57th edition under the curatorial leadership of Ingrid Schaffner, a Pittsburgh-born curator known for the high-caliber exhibitions she has organized in Europe and the U.S. Slated for a public unveiling on October 13, the international art extravaganza, which has debuted many world-renowned artists over the decades, adopts the ever-transforming definition of international as its core theme. Doing justice to the word's geographical resonance, the exhibition touts 32 artists and collectives from around the globe.
Aiming to convey an überslick visual façade, the 122-year-old exhibition series (it's just one year younger than the Venice Biennale) handed the graphics of its web portal to New York–based design firm Wkshps, launching an aesthetically striking preliminary think thank with essays and travelogues by curators and writers invited by Schaffner months before the opening.
Recommended: 6 Artists to Know at 1-54 Contemporary African Art Fair
The equally glossy artist list boasts established names next to some of the rising stars of contemporary art: Tavares Strachan, Saba Innab, Alex Da Corte, Karen Kilimnik, Human Bhabha, Jeremy Deller, Sarah Crowner, Dayanita Singh, Ulrike Müller, Leslie Hewitt, Park McArthur, Rachel Rose, Zoe Leonard, Postcommodity, and Lynette Yiadom-Boakye are only a selection of artists from the impressive checklist to be gathered under the Carnegie roof this fall. Galerie selected highlights from the upcoming exhibition, which will occupy the walls of the Carnegie Museum of Art until March 25, 2019.
Mel Bochner
Pittsburgh native Mel Bochner brings his ironic words to his hometown with a series of oil-on-velvet paintings. A prominent conceptualist known for his witty approach to semiotics, the artist surprisingly never opened a solo exhibition in his hometown. In his signature fashion, he appropriates mundane expressions in grandiose scales and assertive fonts, ridiculing authoritarian rhetoric and cultural codings. From It Could Be Worse to Do I Have to Draw You a Picture?, Bochner's taglines bridge everyday jargon generated by social media with generic meditations on urban angst.
"Dig Where You Stand"
"Dig Where You Stand" adopts the "exhibition within an exhibition" format to reconfigure the Carnegie's collections and offer new readings on the Western-centric trajectory that art history dictates on museology. Organized by Koyo Kouoh, an independent exhibition maker and founding director of Raw Material Company of Dakar, Senegal, the exhibition will poignantly take over the museum's Art Before 1300 and African Art galleries, clearing out ingrained interpretations of civilization and history for Kouoh's fresh approach. Underlining various definitions of the word dig, the exhibition will "excavate and extract" the museum's collecting history, Schaffner told Galerie during a preview.
El Anatsui
One of the most prolific sculptors working today, El Anatsui shrouds the museum's 30-by-160-foot façade with his signature hanging sheets of wire-woven bottle caps on a broad color spectrum and volume. The Ghana-born artist's impressive "tapestries," flattened and hand-assembled in his studio in Nigeria, question notions of labor, colonization, reuse, and beauty beneath their waves of mesmerizing colors and romantic volumes. The artist's contribution to the International, which will greet visitors before they step into the museum, is created with printing plates from Pittsburgh's own Knepper Press at local sculptor Dee Briggs's firehouse turned studio in a neighboring town.
Recommended: Banksy Reveals How His $1.4 Million Painting Shredded Itself at Auction
Mimi Cherono Ng'ok
Nairobi-based photographer Mimi Cherono Ng'ok utilizes her lens to capture intimate and occasionally overlooked moments in the lives of everyday people. Choosing her subjects from a vast geography—including Berlin; Accra, Ghana; Dakar; Abidjan, Ivory Coast; Kigali, Rwanda, and Johannesburg—Ng'ok juxtaposes the beauty and tension embedded in equally grand and mundane moments, which is exemplified in her photograph of a white horse gloriously standing on a seashore with a red smear on its face. Printed on wallpaper for the museum lobby, the image will dwarf its onlookers with its mammoth scale and brisk color palette. In contrast, another image by the artist, yet to be determined, will be modestly printed on the back of the exhibition map, offering a personal and portable interaction with the audience.
Jessi Reaves
"Bridget Donahue and I were sitting at her new gallery in Lower East Side when I noticed the furniture sculptures occupying her office," remembers Ingrid Schaffner, who was sitting on one of Jessi Reaves's furniture-formed three-dimensional works. A few years later, the curator's initial encounter with Reaves led to the artist's inclusion in the 57th International. In recent years, the New York–based artist has enjoyed a skyrocketing career, with participation in the 2017 Whitney Biennial and solo exhibitions at the Institute of Contemporary Art in Philadelphia and the Aldrich Contemporary Art Museum. Reaves's new body of work stems from her residency at Fallingwater Institute in Pennsylvania and takes over the Carnegie's Heinz Architectural Center in response to the artist's genre-defying practice.
The Carnegie International opens at the Carnegie Museum of Art on October 13 and remains on view through March 25, 2019.
Next Post