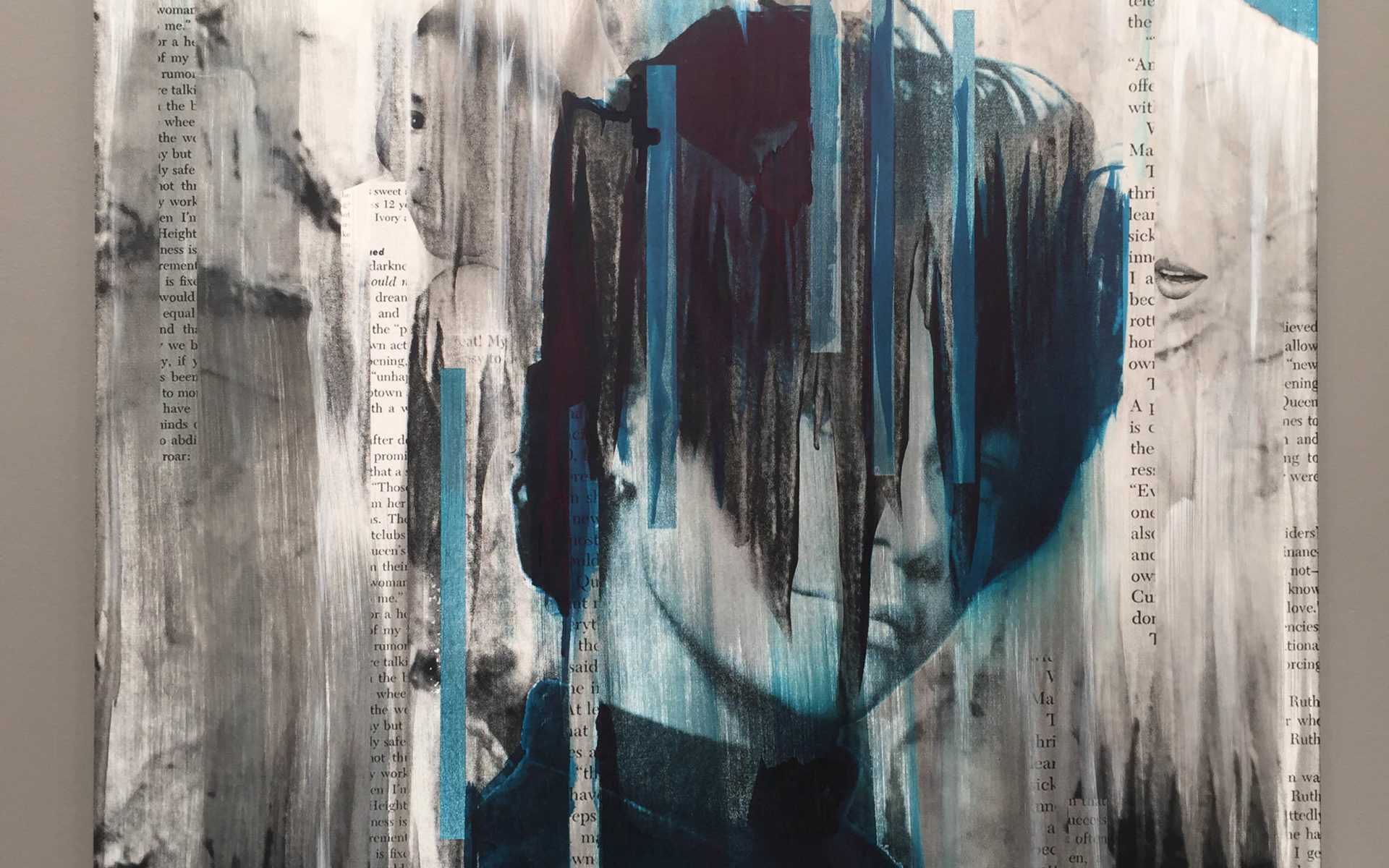 See the Best of Frieze New York
The sixth edition of the London-born fair on Randall's Island opens with mega crowds and sales
Making the journey to Randall's Island isn't necessarily the easiest undertaking, but for Frieze New York thousands of New Yorkers descend upon the island via VIP BMW's, Uber, ferry, or bus. In its sixth consecutive year the expansive white tent has grown exponentially, and this edition houses more than 200 international galleries from 31 countries. With doors opening on Wednesday morning for VIPs, by the afternoon the aisles were teeming with visitors. Flooded with natural sunlight, it seemed that everyone of importance from the New York art world and beyond was inside.
As with any major art fair, it's not only the galleries that vie for attention, but the crowd—some as visually spectacular as the artwork and sometimes even more so. The sartorial choices of fashion and art icon Michele Lamy, wife of fashion designer and sculptor Rick Owens, were subtle and yet not likely missed for those with a trained eye.  Art-world luminaries spotted in the throng include director of London's Serpentine Galleries Hans-Ulrich Obrist; Museum of Modern Art curator Christian Rattemeyer; Chrissie Isles and Adam Weinberg from the Whitney Museum; superstar curator Francesco Bonami; and New York Magazine's senior art critic, Jerry Saltz. A highlight was seeing the former New York mayor and passionate arts patron Michael Bloomberg wandering the aisles, a stark reminder of when government arts funding was alive and well.
The galleries brought work aiming to please and for the most part did not disappoint. Standouts include David Zwirner's stunning booth of large, angular sculptures by Carol Bove. Gagosian's always-crowded space showcases, salon style, row upon row of small framed paintings by John Currin. Belgian dealer Xavier Hufkens has a selection of ravishingly abject sculptural busts by Montreal-based artist David Altmejd.
Arte Povera artist Jannis Kounellis has a wall piece perfectly paired with a stone installation by land artist Richard Long.
New York dealer Elizabeth Dee shows a mixed-media painting by Julia Wachtel, while Kader Attia's work impressed at Galleria Continua.
Younger, rising talents worth mentioning include Brooklyn-based Brazilian artist Juliana Cerqueira Leite, showing with Casa Triângulo; the Brazilian art collective Opavivará!—which served ice pops based on body parts, commenting on cannibalism—at A Gentil Carioca; Stewart Uoo at Buchholz; and Michael E. Smith at Andrew Kreps Gallery.
Making their Frieze New York debut, the noteworthy Oslo-based gallery VI, VII had a booth in Frame, a section dedicated to emerging galleries, offering works by Brooklyn artist Eva LeWitt. In the first few hours two pieces had already sold and one was on hold. "It's been great, really great on so many levels." said gallerist Esperanza Rosales of their presence on Randall's Island. Sales momentum was happening across the fair, too. Director of Buchholz Galerie Filippo Weck reported sales between $10,000 and $250,000 before officially opening. "We haven't sold the Isa Genzken yet, which is surprising. We'll see. Usually our clients only come the first day."
Another artist of note, Andrea Galvani, is showing in the Wealth Management Deutsche Bank Lounge (the bank has already acquired seven works for their private collection.)
Frieze New York is open to the public May 5–7 at Randall's Island Park.
Click here to see a slideshow of additional top picks. 
Next Post