Stuart Weitzman's Museum-Worthy Collection Sets New Auction World Records
The Sotheby's sale included the designer's ultra-rare 1933 Double Eagle coin, British Guiana One-Cent Magenta stamp, and 24-Cent Inverted Jenny plate block
Very rarely do pieces of historical significance come up for auction, so to have three of the most highly sought after collectibles in one sale is an event for the ages. On June 8, Sotheby's auctioned a 1933 Double Eagle coin, the sole-surviving example of the British Guiana One-Cent Magenta stamp, and the Inverted Jenny plate block—three artifacts that are unrivaled in their rarity, provenance, history, and value. Each has been in the private collection of luxury fashion designer Stuart Weitzman, who ardently pursued the pinnacle pieces for collectors of both coins and stamps.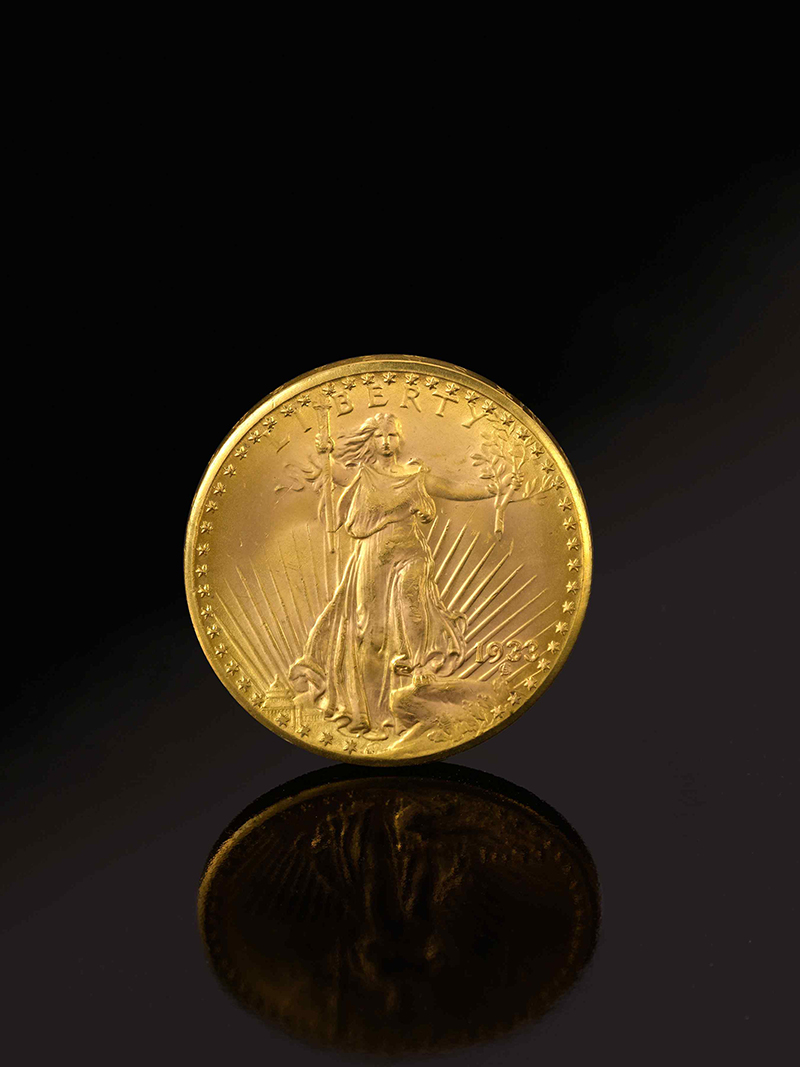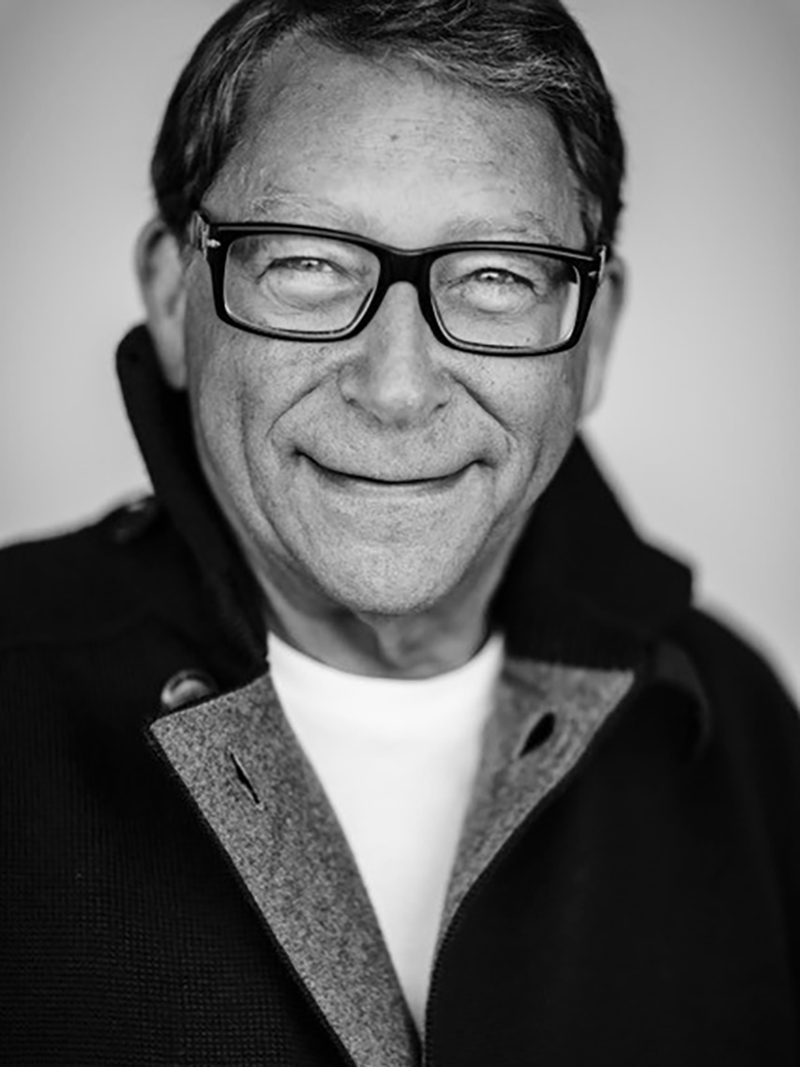 Weitzman first acquired the 1933 Double Eagle in 2002 for $7.59 million, which set a new record for any coin at the time, nearly doubling the previous record amount. This piece, the only example authorized by the U.S. government for private ownership, fetched $18.9 million in the "Three Treasures" sale, setting a new world record for a coin.
"To pass the time in a full broken-leg cast at the age of 12, I convinced my mom to go to the banks and exchange paper money for coins," Weitzman tells Galerie. "It didn't take long to fill up most of the slots in the Lincoln penny, Roosevelt dime, and Liberty nickel books. That's when I became a true collector and had to start spending more money than I had just to obtain one difficult-to-find coin. My days of going through rolls from the bank had ended."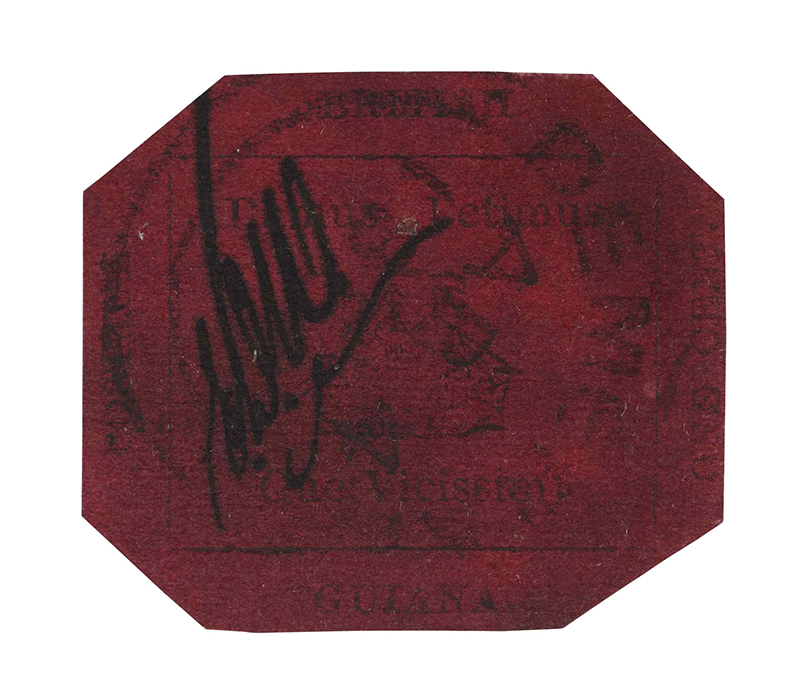 The designer's British Guiana One-Cent Magenta stamp and 24-Cent Inverted Jenny plate block also represent the highest echelons of collecting. The British Guiana has changed hands just four times since being rediscovered by a 12-year-old boy in South America in 1873, each time setting a new record price. At Sotheby's it realized $8.3 million, securing its position as the world's most coveted and valuable stamp.
"In my early teen years, my brother went off to college and left the beginning of his stamp collection behind," Weitzman says. "Within a week I'd confiscated it and begun adding to it."
Also included in the sale was the 24-Cent Inverted Jenny Plate Block, one of the most recognizable philatelic artifacts in history. The red-and-blue stamps were erroneously printed with an inverted biplane and only one sheet of 100 stamps was ever sold. Weitzman's plate block achieved $4.9 million in the Sotheby's sale, setting a new auction world record for a philatelic item when it was acquired by American collector David Rubenstein.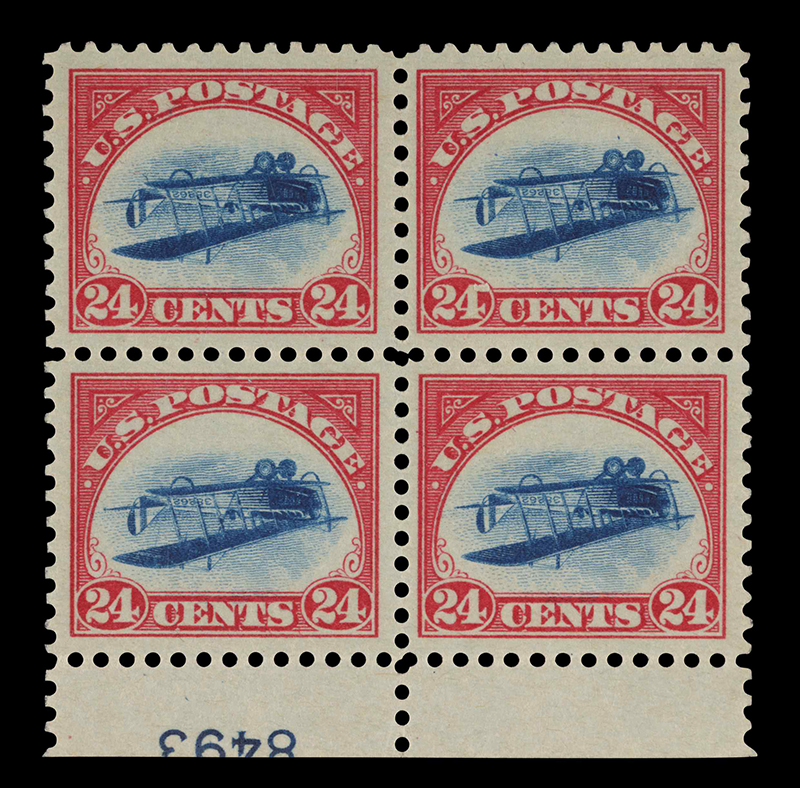 Prior to the auction, the British Guiana had been on view at the Smithsonian's National Postal Museum, while Weitzman's Double Eagle and Inverted Jenny were displayed at the New-York Historical Society.
"My family agrees that the best thing we can do is share these wonderful artifacts with others and raise money for worthy charities as we do so," says Weitzman, who will donate proceeds from the sale to the Weitzman Family Foundation, which helps fund medical research and higher education, including the University of Pennsylvania's Stuart Weitzman School of Design. The philanthropy is also working toward the first museum in Madrid to focus on Spanish Judaica. "All of the funds from the sale of them will be donated to worthy charities and educational endeavors."
Next Post