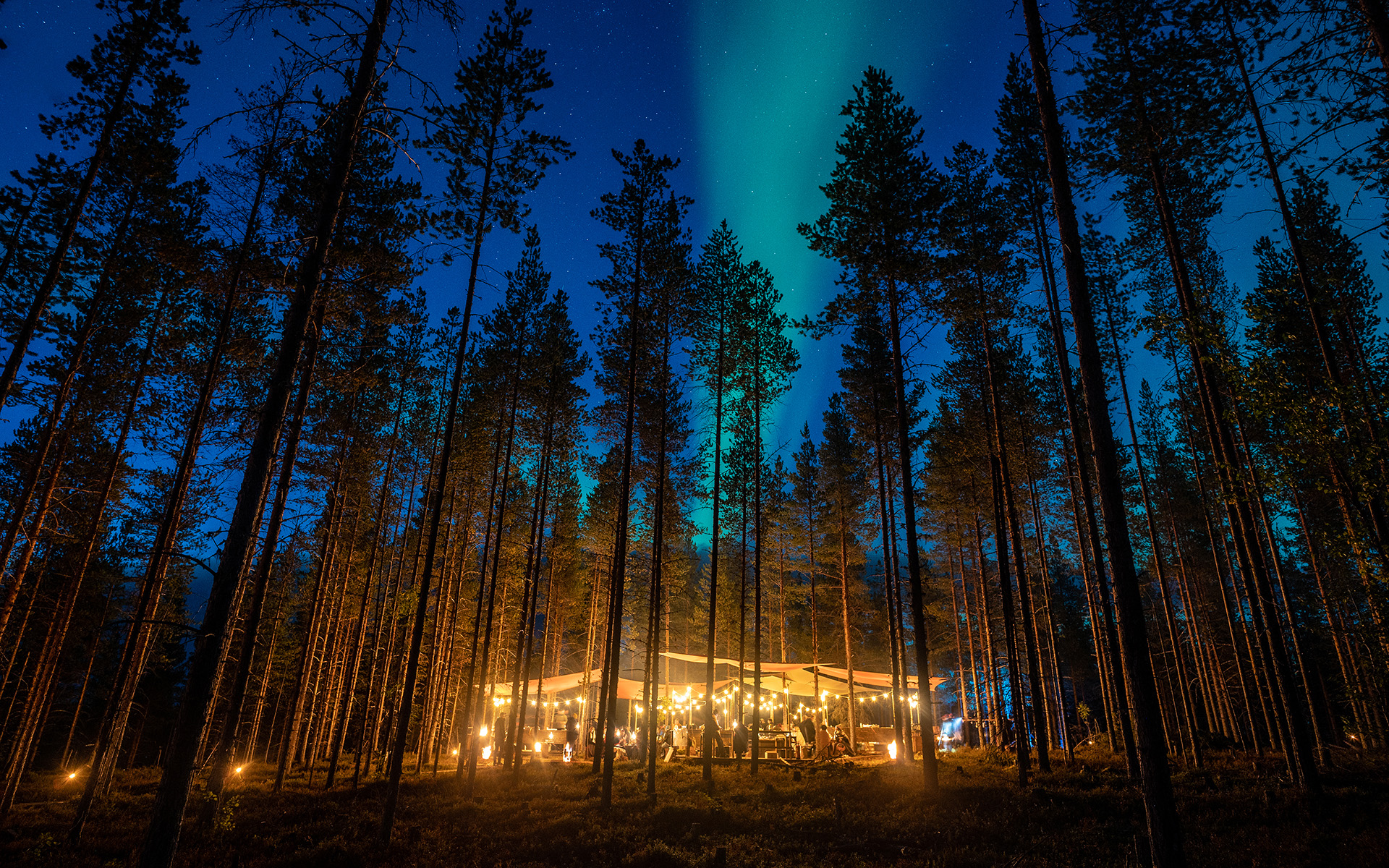 At a Pop-Up Dinner in the Arctic, Scandinavia's Top Chefs Throw a Foraged Feast
Stars du Nord, a weekend-only affair in the woods, united nine Nordic Michelin-starred chefs in Swedish Lapland for a tasting menu under the auroras
Deep in the forest, in the northernmost part of Sweden, a weathered wooden door supported simply by tree trunks on three sides is propped up between pencil-thin pine trees. As alluring as the "Drink Me" potion in Alice in Wonderland, the door is a porthole to MATERIA, a restaurant without walls with a two-night lifespan.
For the second edition of Nordic Michelin festival Stars du Nord—which brings together starred chefs, winemakers, and producers from across Scandinavia—founder and CEO Caroline Thörnholm took the inaugural concept from Stockholm and brought it to the core of the Nordic kitchen: Swedish Lapland.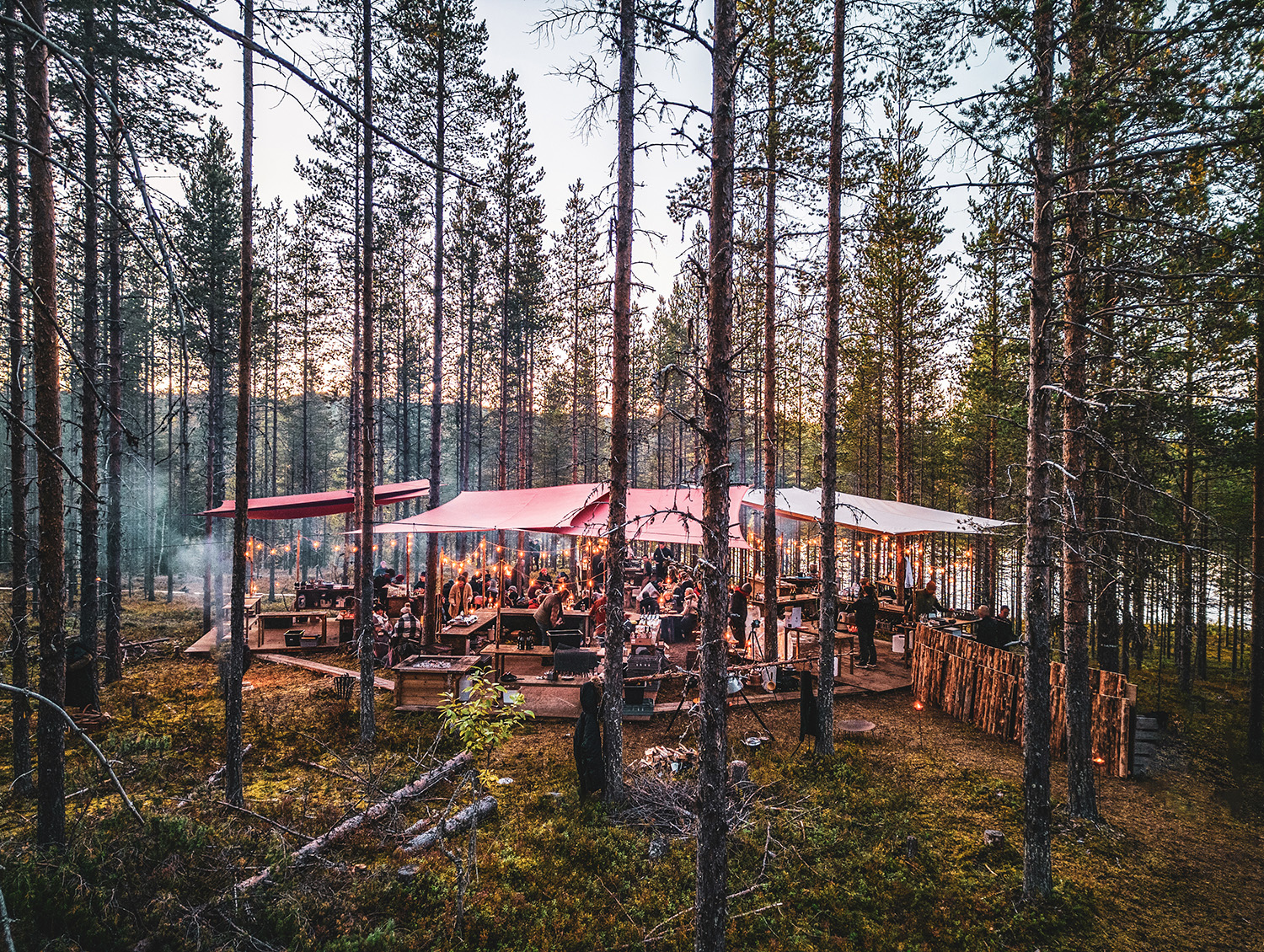 "It's really a fairytale land that we haven't appreciated until now," she says. "With its diversity of ingredients, Swedish Lapland is known as the wild pantry of the North, and has, in many ways, helped shape Nordic cuisine to where it is today."
Roving restaurant MATERIA, which unfolded in a mystery locale near the tiny town of Harads in early September, put that pantry on prime display with a theme revolving around hyper-local products, which applied to both the design and ingredients. Everything was sourced and foraged within a 124-mile radius from the woods, mountains, and sea, and prepared using traditional methods, fresh spring water, and open fire with wood from the surrounding forest. "As a chef, naturally we want to get closer to our produce," says chef-owner Nicolai Tram of one-starred Knystaforsen, an open-fire restaurant housed in an old sawmill in southern Sweden. "There's a feeling you get when you're out in nature—you find inspiration and gain more respect for the ingredients."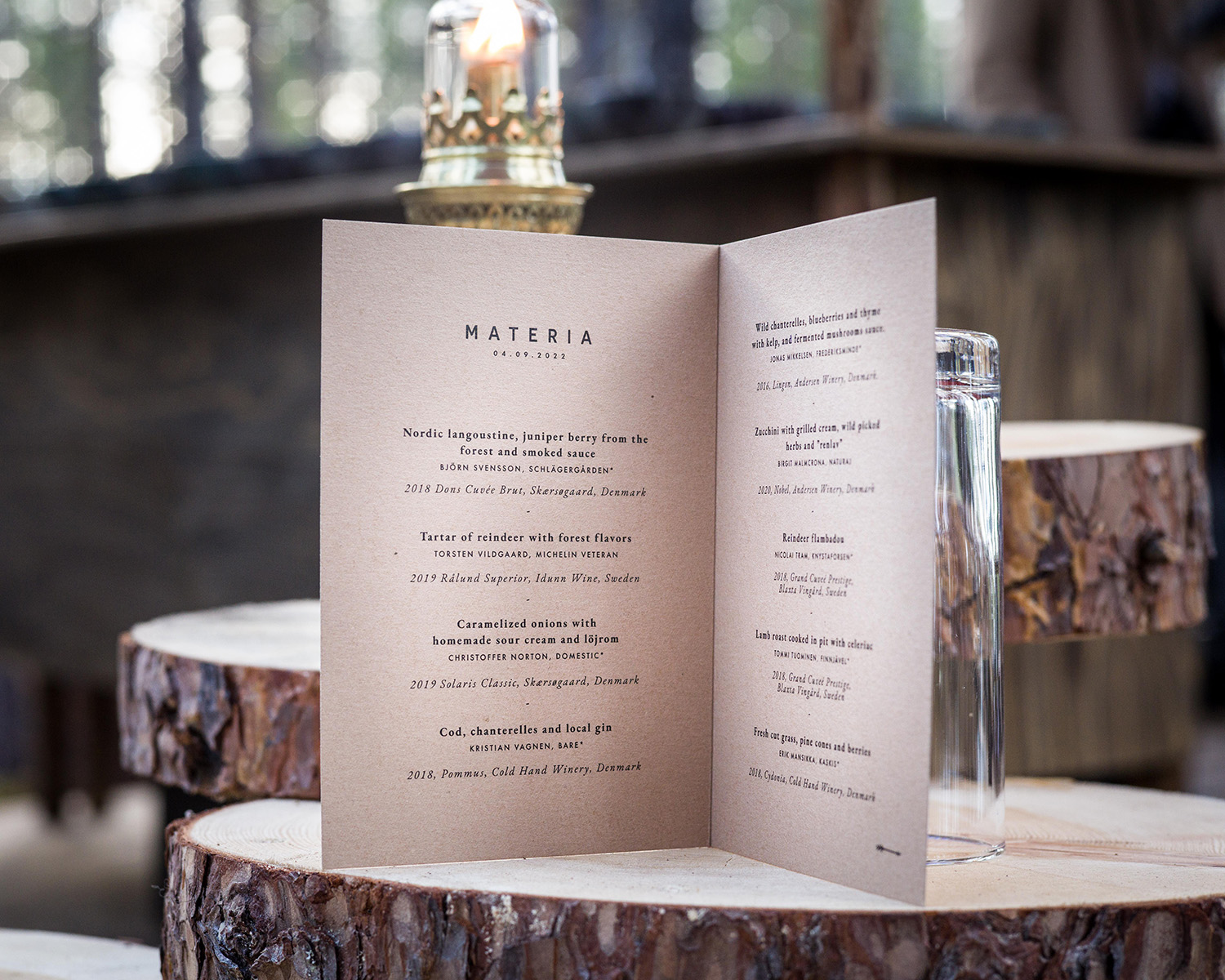 Design duo Arne Bergh and Jens Thoms Ivarsson, the former creative directors of Sweden's Icehotel and the visionaries behind Chanel's 2010 Autumn/Winter show's ice runway, "transformed the forest into furniture," as Bergh describes it, and mobile phones were handed in at the door to immerse dinners in the experience.
Bergh spent the summer sawing and assembling 200-year-old pine trees into tables resembling mushrooms growing out of the grass. Blocks of ice harvested and preserved from last winter doubled as a bar and ice bucket, chilling bottles of Danish sparkling wine, and chunks were chipped off the side and served in cocktails garnished with lingonberry-dyed fried moss. "We wanted the design of MATERIA to be similar to how the chefs described the philosophy of their food—use what's around you," Bergh says.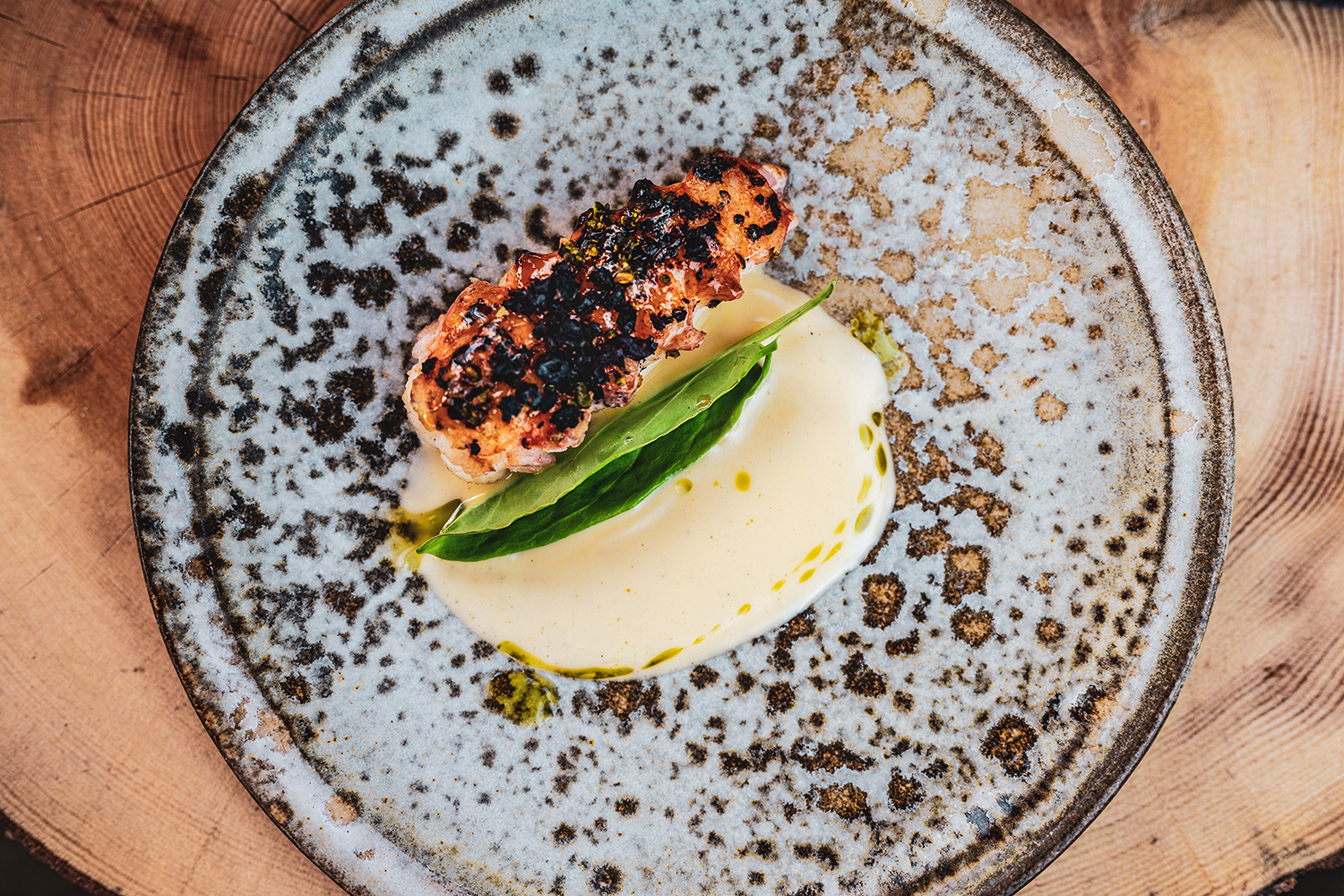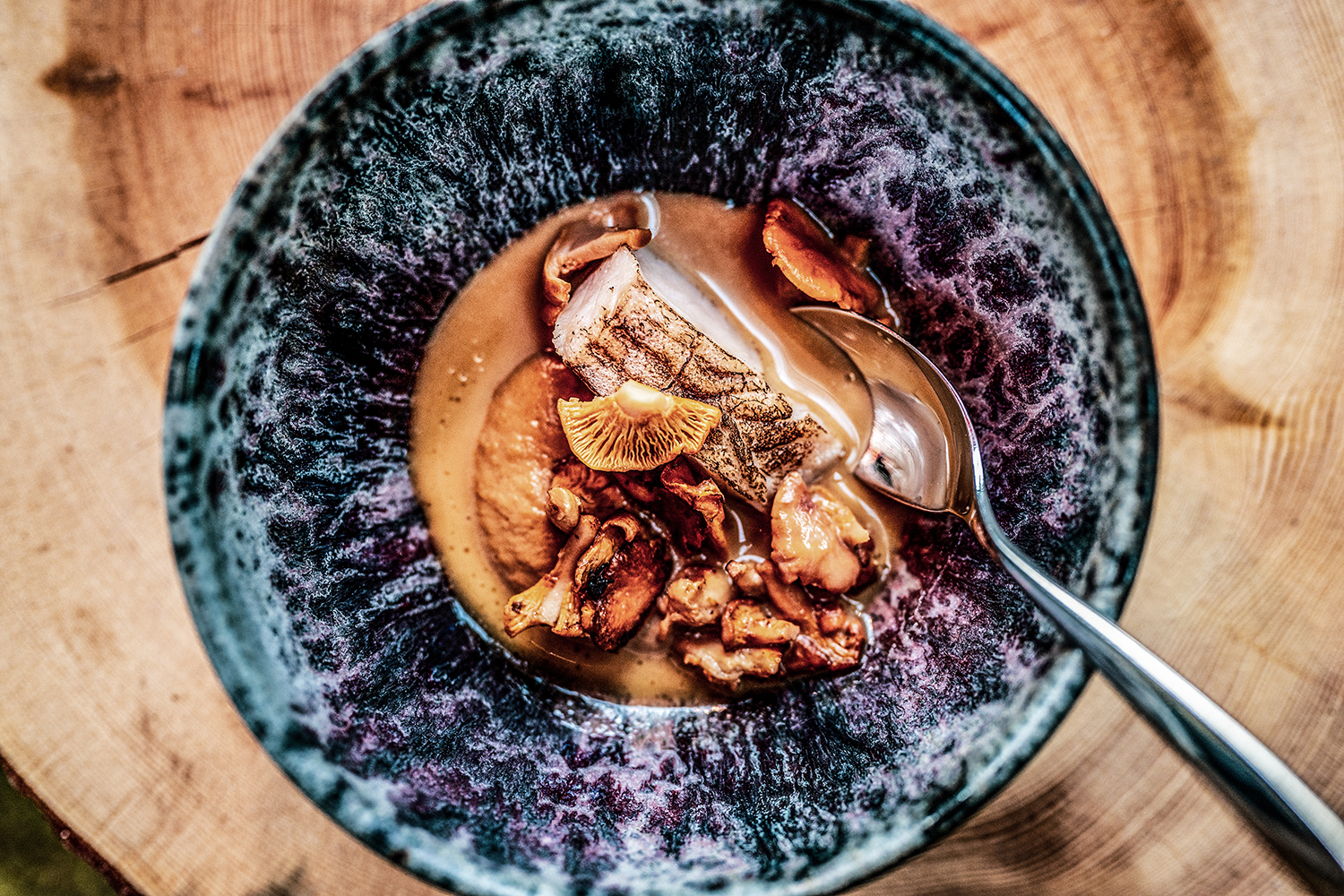 The concept took around nine months to come together, and this time, the nine participating chefs (two of whom were at last year's festival) switched up how they wanted to prepare and execute the nine-course tasting menu, which was paired alongside Scandinavian fruit wine. Instead of focusing solely on their dish, they worked as a team, flitting from one station to the next to help salt, plate, or fan the fire for the other chefs. "It's like summer camp for chefs," Thörnholm says, "since they have the chance to interact and share ideas."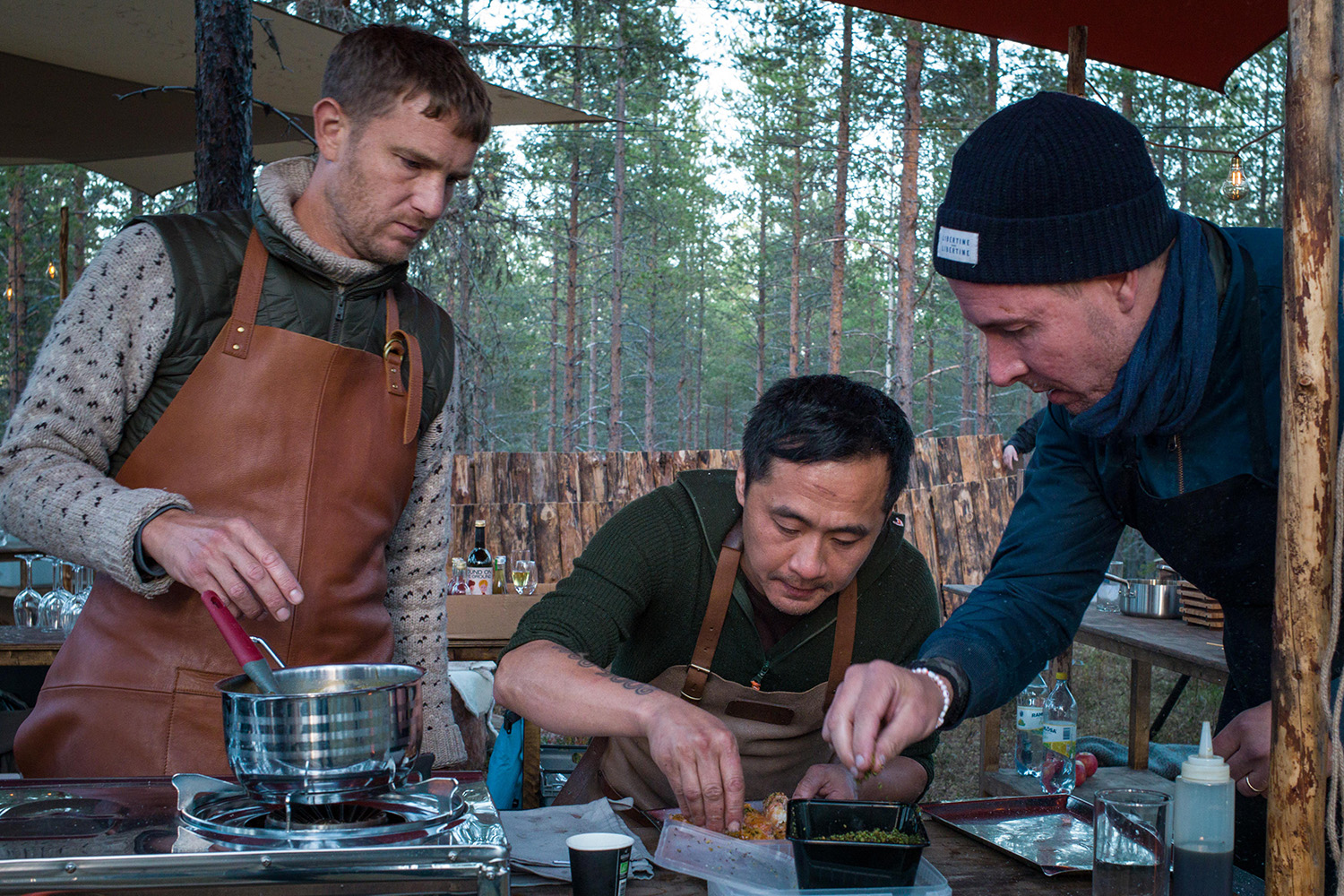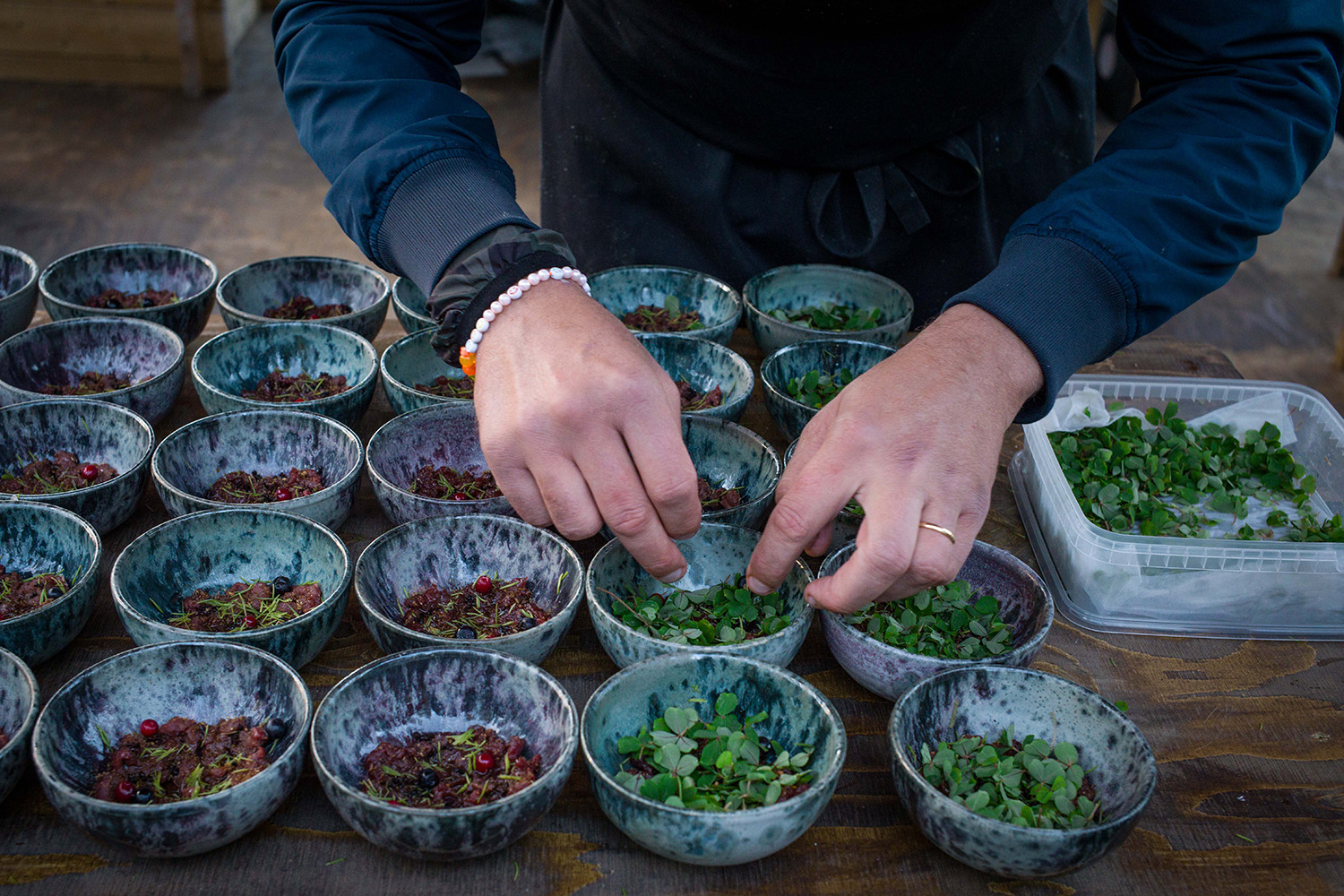 Torsten Vildgaard, who was part of the test kitchen at Noma for nearly a decade, served a tartare of reindeer heart dressed with porcini marinade and topped with ants, while Tommi Tuominen, of one-starred Finnjävel in Helsinki, roasted lamb under coal for six hours in a pit using a Finnish roasting technique aptly named rosvopaisti (or bandit roast). "None of us knew what we were getting into coming up here, so we came up with some clever solutions," Vildgaard tells Galerie. "You need to be open to ideas and input; that's what a venue like this does—it broadens our horizon."
Next Post