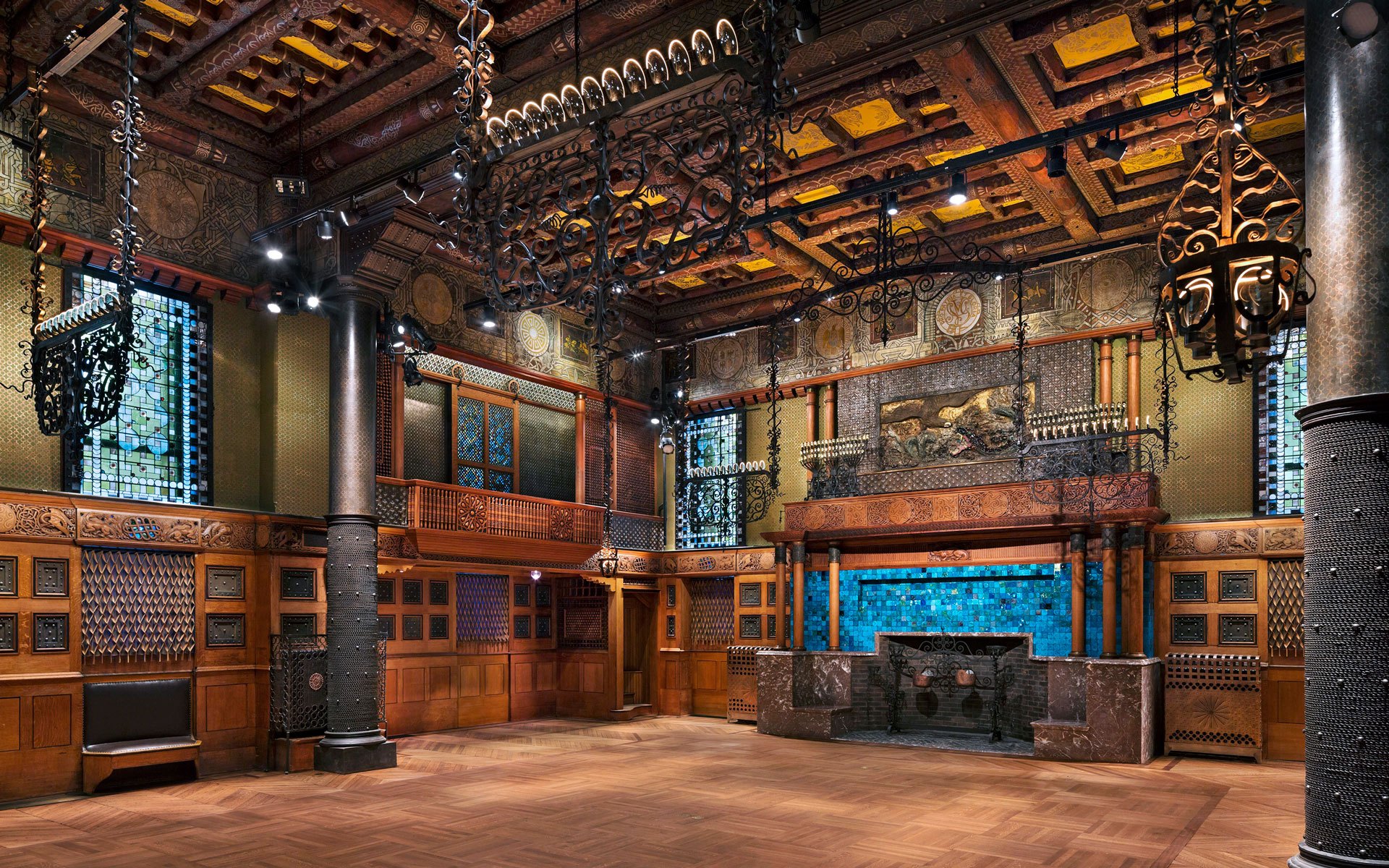 How Stanford White's Unparalleled Eye for Detail Transformed American Architecture
The mastermind behind the Washington Square Arch and Newport's Rosecliff mansion believed every surface was an opportunity to decorate and no style was off limits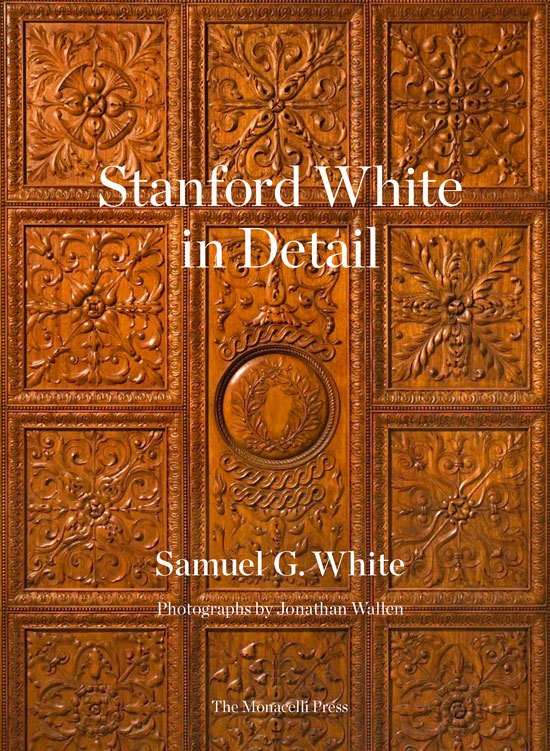 Standing before awe-inspiring buildings, it's easy to get lost in their grandiose nature. But for American architect Stanford White, his palatial edifices were best appreciated up close, where every panel, stone, or step was an opportunity for decoration—both inside and out. With legendary firm McKim, Mead & White, Stanford masterminded many of the imposing structures that punctuate great American cities like New York and Newport, forever transforming the country's appearance. While the firm's contributions have been studied and chronicled numerous times over, a new book, Stanford White in Detail (Monacelli Press) focuses on White's special attention to materials and textures for the first time.
"What would it be like if we kept the camera inches away from the surface?" author Samuel G. White (a consulting partner at PBDW Architects) tells Galerie on deciding to take this unique approach for his latest tome on his great grandfather. "You don't have to talk about the background, the client, the history of the building or anything like that; you can just make the argument for his expertise visually. You really do get the sense he had an ability to work with detail that was unmatched by any other architect."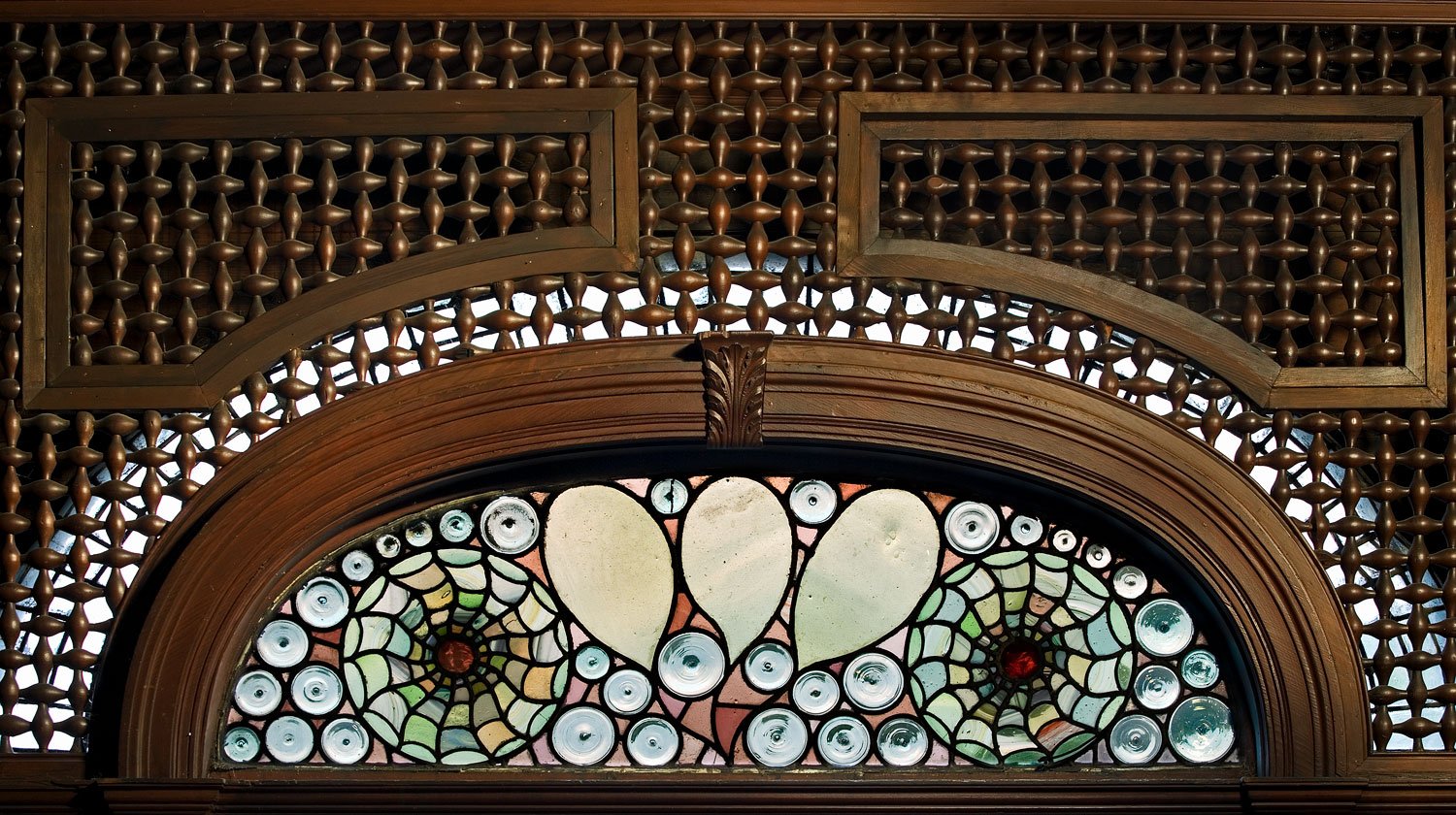 While McKim and Mead were initially attracted to Stanford for his interiors, he proved to be a force in all matters. With a distinct melding of styles, he drew largely from historic European structures to imbue those of the United States with their own stateliness. His travels especially fueled a passion for beauty that led to an interdisciplinary practice in which every component of a property's presence, from landscaping to picture frames, was considered.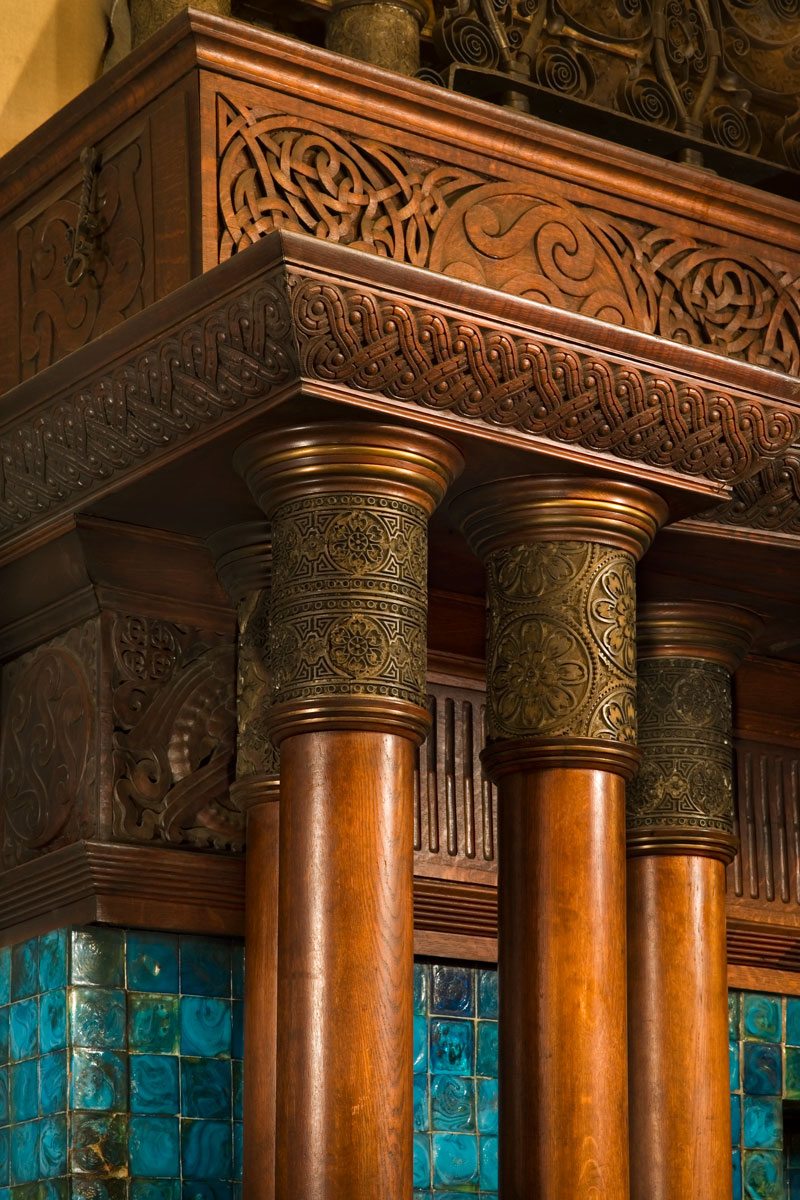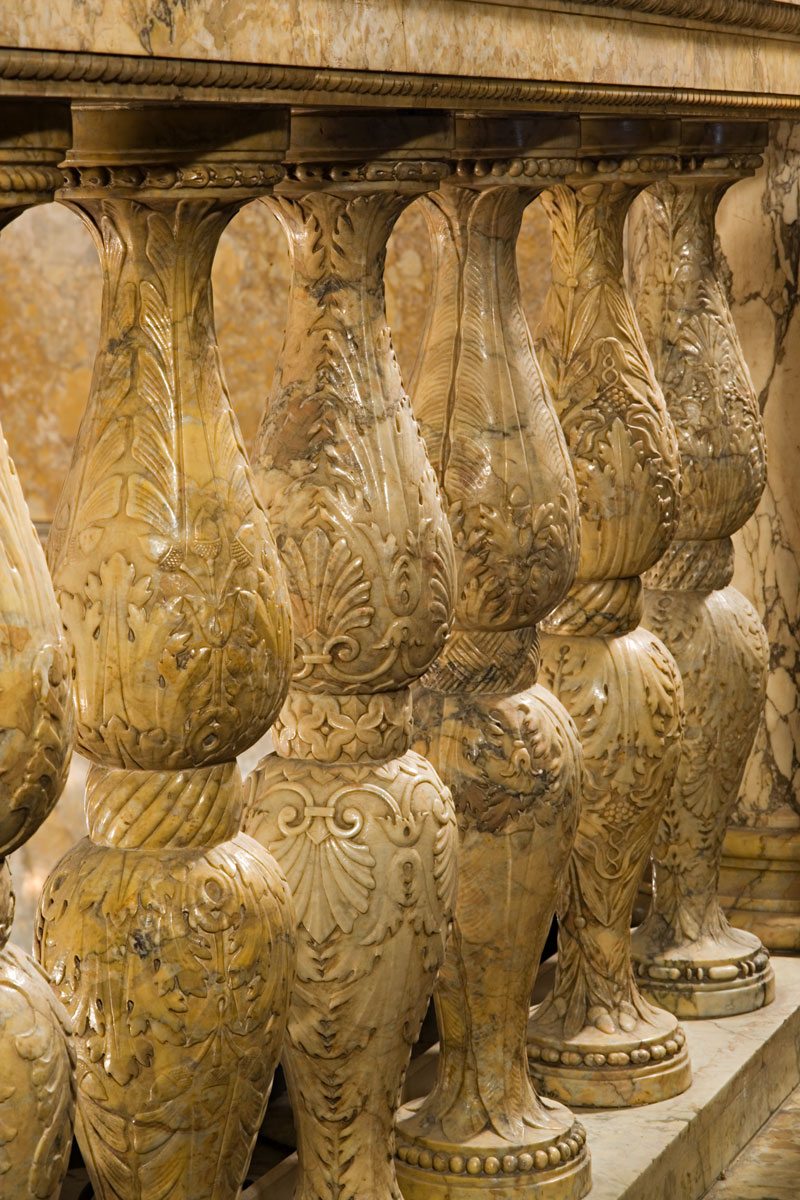 "He wasn't constrained by that intellectual construct. If it looked good, he put it in,"

Samuel G. White
As was typical for the Gilded Age, the architect possessed an unabashed love for ornamentation and the exotic. "He would combine Delft tiles with those from an Islamic mosque, and add metal elements from a Japanese temple. He operated at a purely visual level—a very highly developed one," explains Samuel. "He didn't have cultural guidelines or boundaries that said, 'What's this Japanese screen doing in a Louis XVI living room?' He wasn't constrained by that intellectual construct. If it looked good, he put it in."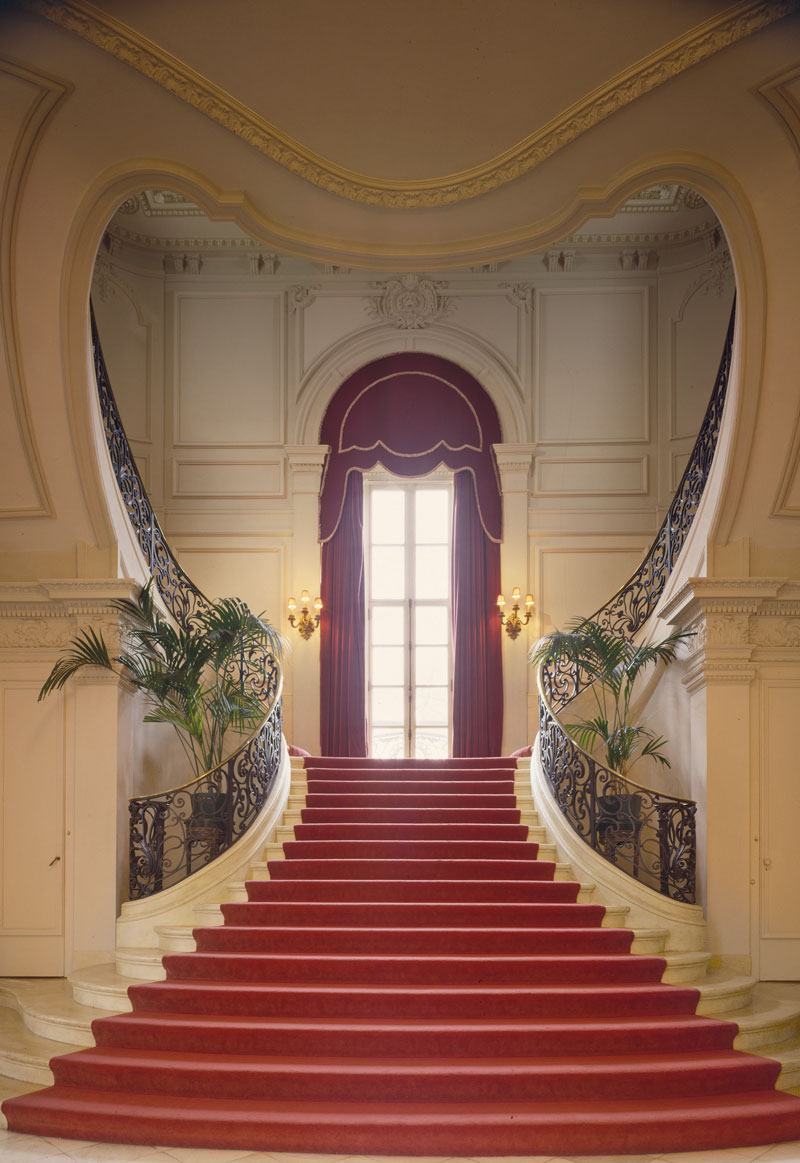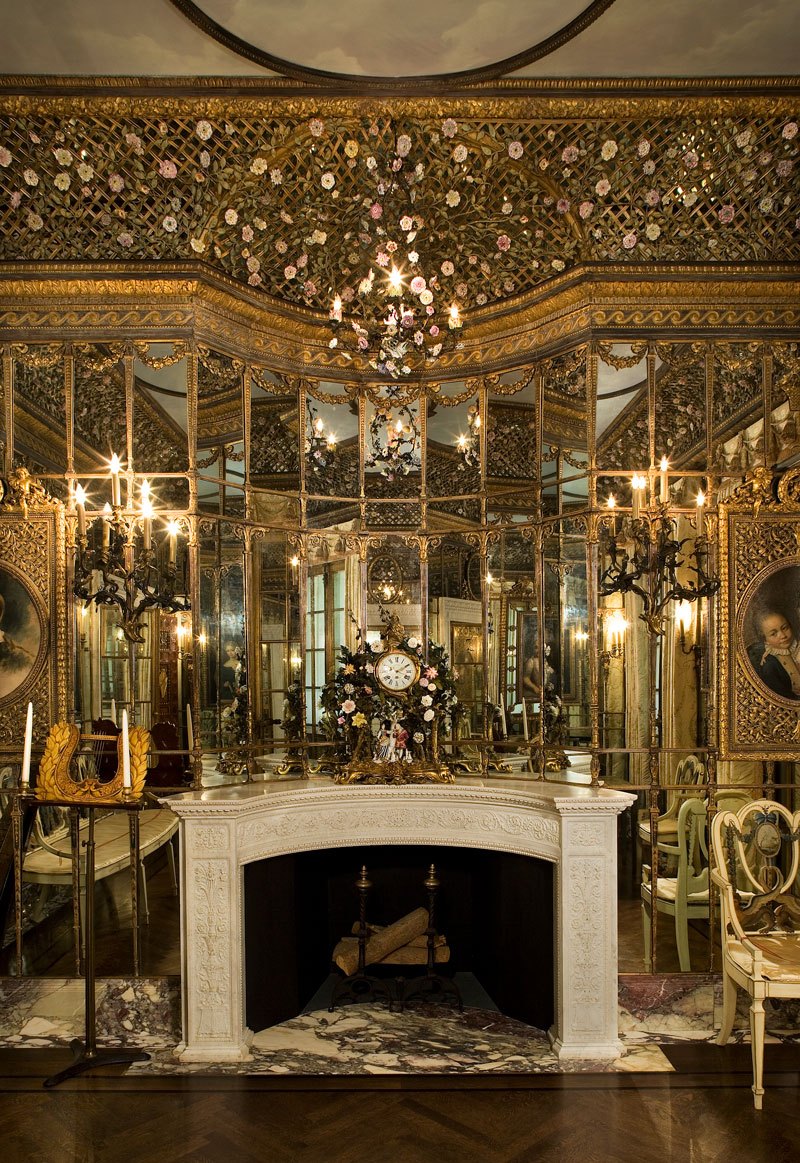 Buildings like the Newport Casino, which features scalloped shingles and medallions of beach pebbles and broken glass, or the Isaac Bell House, which has wood carved and polished in all possible directions, demonstrate Stanford's earlier work where every part of the structure's facade posed a new platform for experimentation. As his career progressed, exteriors became more restrained and consistent to then give way to exuberant interiors. Such is the case in what Samuel refers to as Stanford's magnum opus: New York City's Payne Whitney house. Now used as the Cultural Services of the French Embassy, the granite-clad, former Upper East Side mansion still features an entry hall comprised largely of plaster work, while its famed Venetian room is a tantalizing, golden space adorned with porcelain roses and mirrors.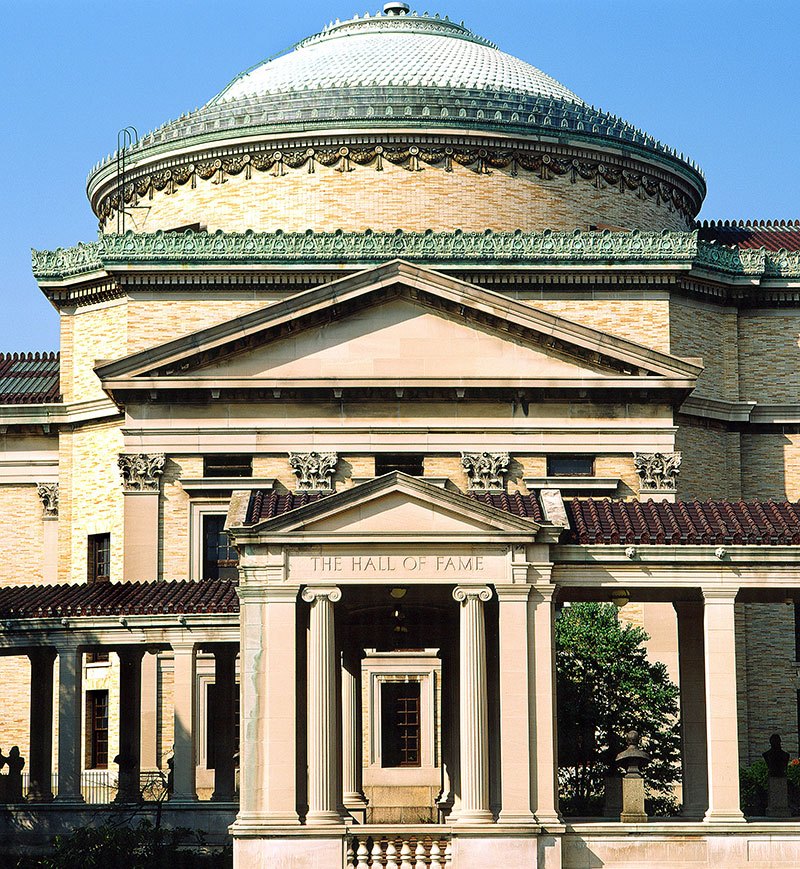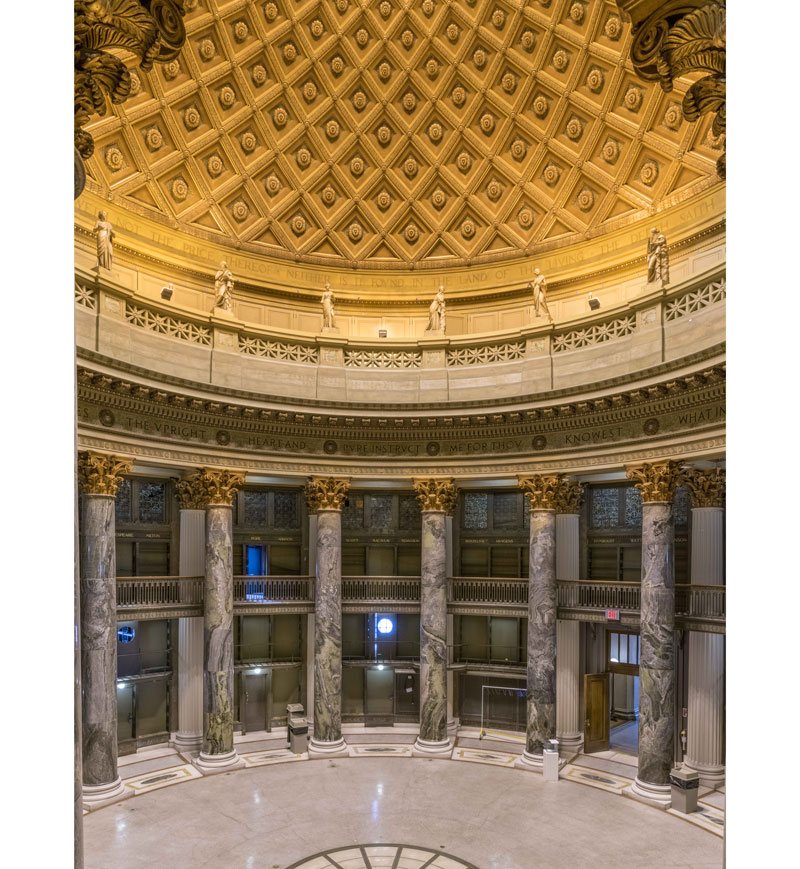 Samuel also calls the undulating heart-shaped staircase at Rosecliff mansion in Newport another Stanford White masterpiece. "It's one of the greatest in the country," he says, specifically admiring that it was solely created for ladies to parade up and down to take their coats off, powder their noses, and greet their husbands and the hostess of the party.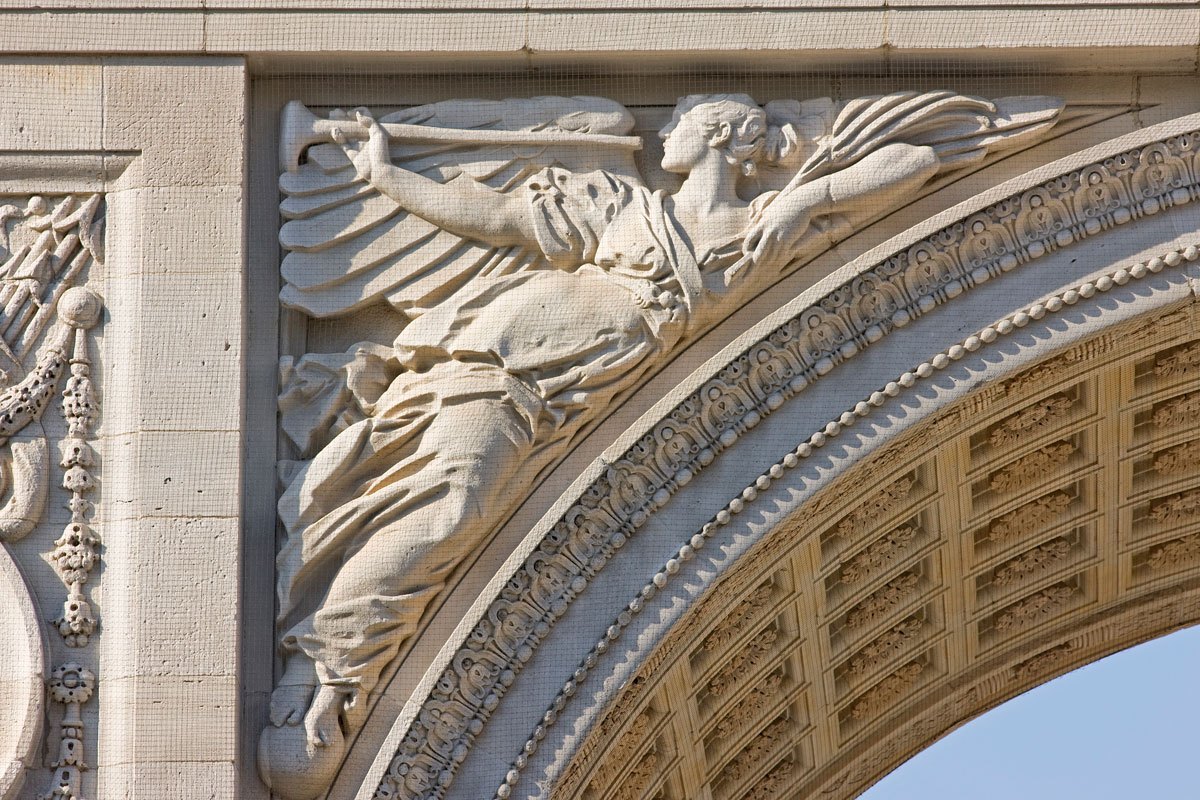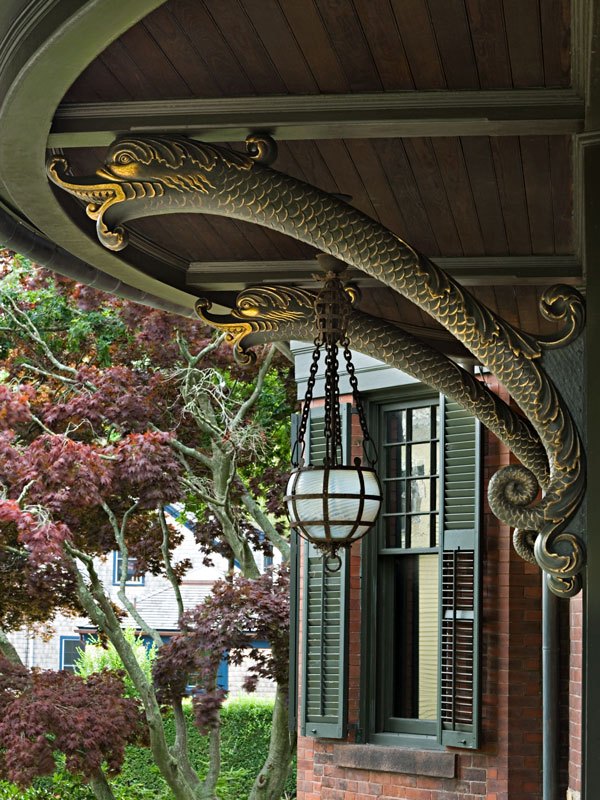 In terms of public structures, Samuel points to the Washington Square Arch: "Imagine what lower Fifth Avenue would be like if it wasn't there? That's an incredible gift to the public that just establishes the whole tone of a precinct." Further uptown are the architect's last major public buildings remaining—the Pantheon-inspired Gould Memorial Library and Hall of Fame at Bronx Community College, designed at the start of the 20th century and now designated landmarks.
While modernism has dramatically shifted design tastes away from imposing Beaux Arts-style constructions and filled-to-the-brim interiors, Samuel believes that Stanford's rare understanding of beauty, proportion, and detail survives in talents like Peter Marino and firms like Diller Scofidio + Renfro. "Stanford had this innate sense of texture, like Peter, and his buildings had an interactive relationship with the observer, as Diller Scofidio + Renfro's do," says the author. "Where Stanford got this vision? It's like asking, 'Where did Mozart get his music?' Some people just have it."
Next Post