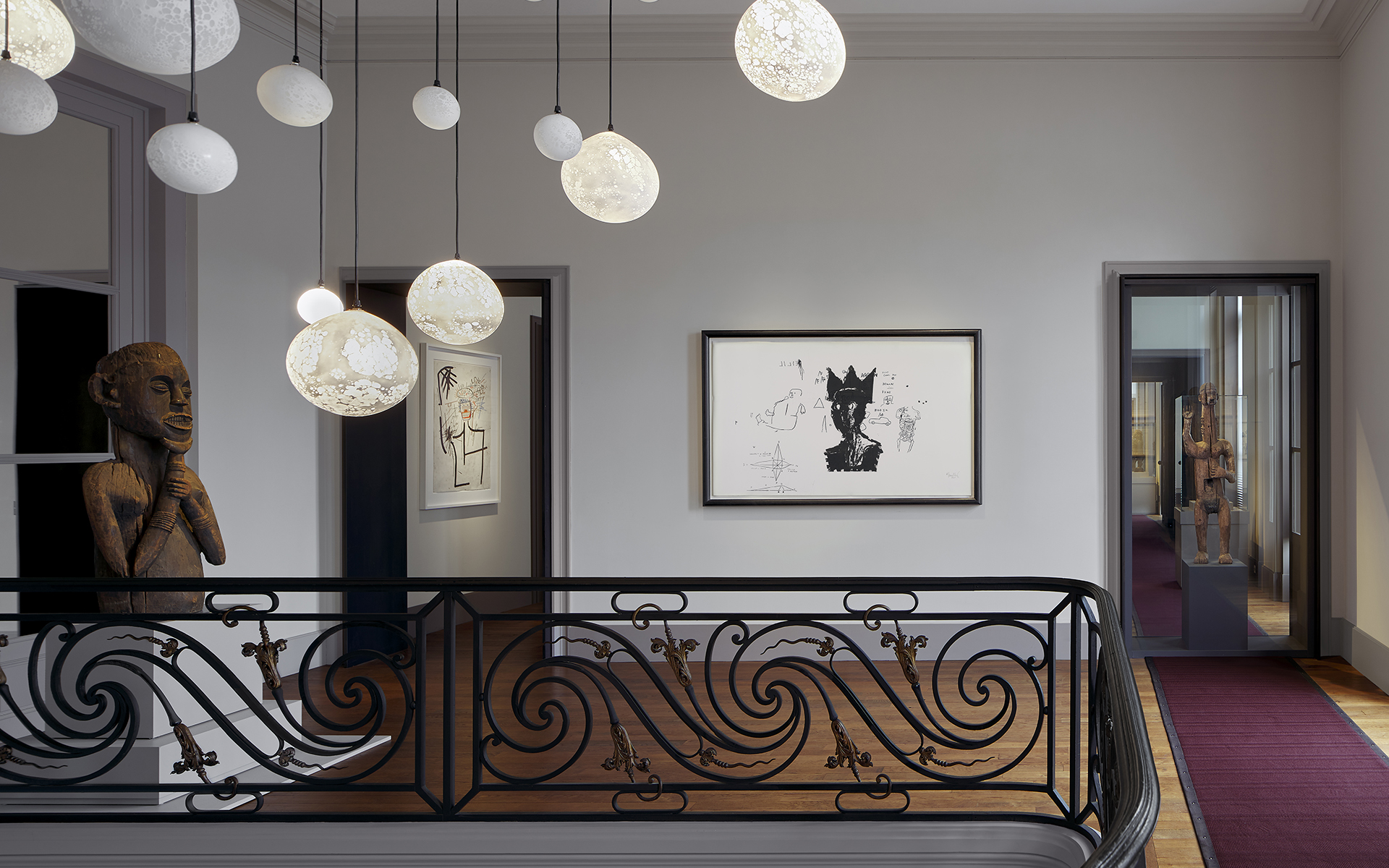 8 Standout Shows to See During Paris+ par Art Basel
Here's what not to miss, from Genesis Belanger's theatrical display of surreal figurative ceramics at Perrotin to Ed Ruscha's hyperreal wood-grain paintings at Gagosian
With Paris+ par Art Basel making its debut at the Grand Palais Éphémère and five other art and design fairs—Paris Internationale, Asia NOW, AKAA—Also Known As Africa, OFFSCREEN and Zut!—taking place in the City of Light this week, Paris is undeniably the place to be. Along with Los Angeles and Seoul, the French capital is one of the international hotspots for art right now, and the city's galleries and institutions are putting on their best shows during the fair.
From Genesis Belanger's theatrical display of surreal figurative ceramics at Perrotin and Ed Ruscha's hyperreal wood-grain paintings at Gagosian to MASSIMODECARLO's sublime showing of Carla Accardi's experimental abstractions at the Le Corbusier–designed Maison La Roche and Centre Pompidou's look at the political and social side of Alice Neel's paintings, Galerie has rounded up the top shows to see during your stay in Paris.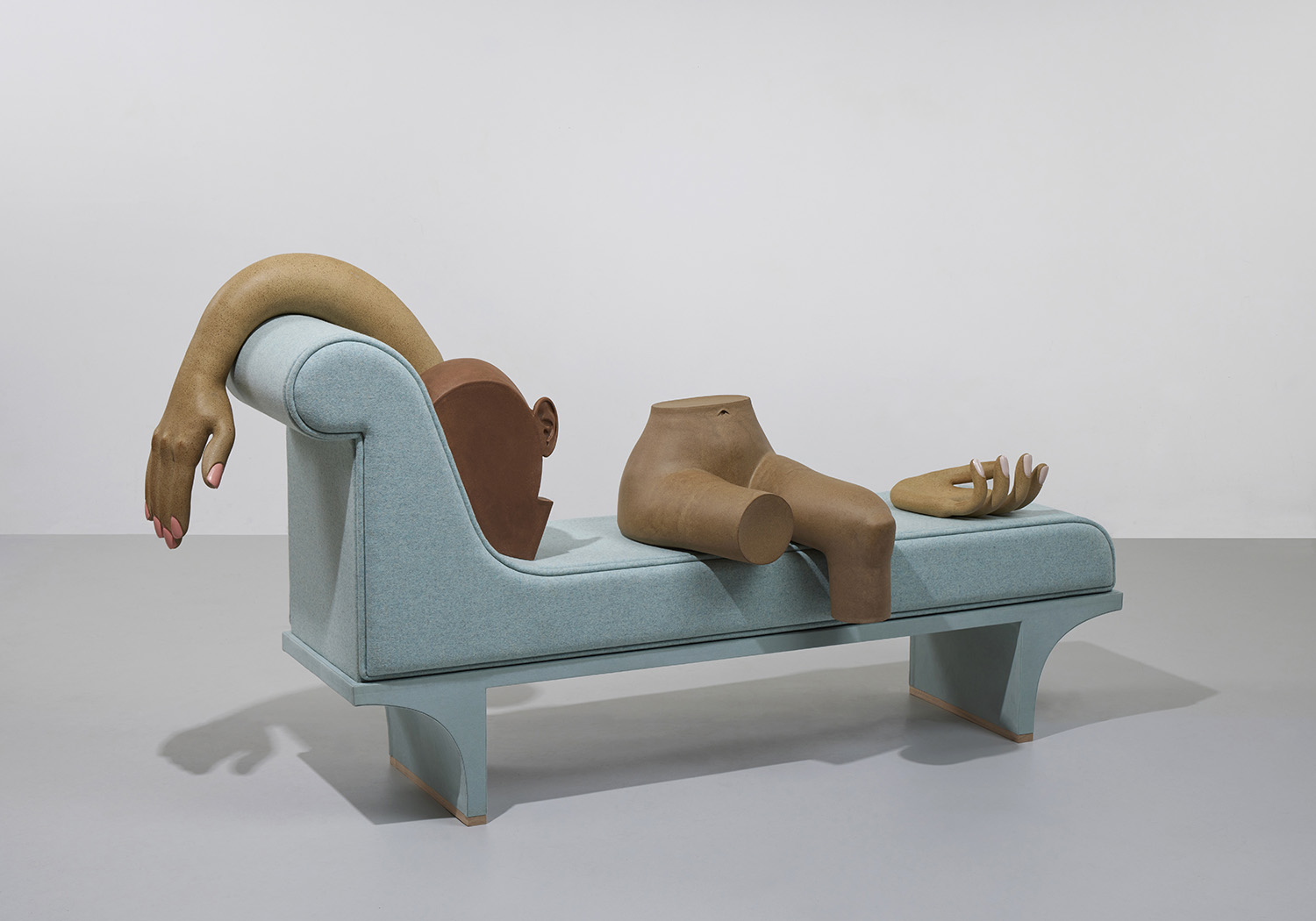 1. Genesis Belanger at Perrotin
Turning Perrotin's stylish Paris headquarters into a surreal stage-set for a three-act exhibition, American artist Genesis Belanger offers a year's worth of wonderful works in her premiere gallery solo show in Paris, titled "Blow Out." The first room presents the artist's madcap array of sculptural objects from a staged closeout sale; the second set recreates a banquet hall filled with flowers, food, and peculiar parts of people; and the third tableau simulates a plastic surgeon's office, where the day's debauchery comes to a dreamlike end.
Skillfully fashioned in pigmented clay, shaped metal and upholstered wood, Belanger's psychological sculptures construct witty mise-en-scènes, where gender-oriented objects are the actors, while a series of animated watercolors and gouaches in a final gallery take on the role of storyboards for the inexplicable theatrics. Inspired by old commercial advertisements that related capitalist myths from a sexist point of view, the artist's installations playfully express an outlook on life that—for better or worse—seems to still be very much in vogue.
Through December 17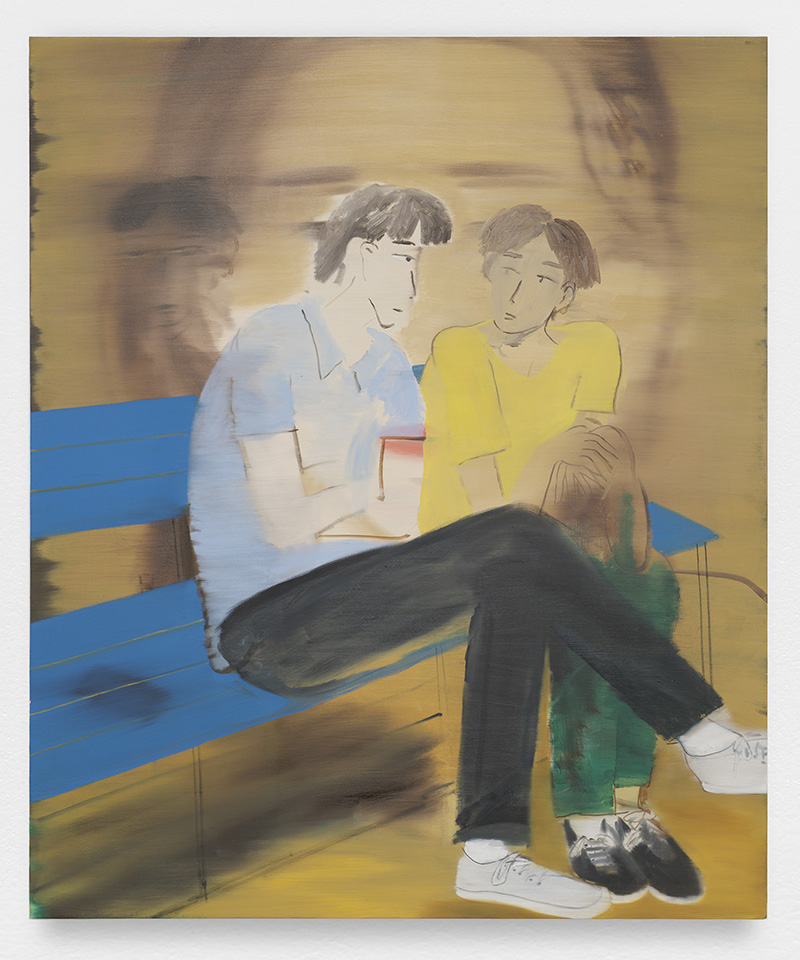 2. Yu Nishimura at Crèvecœur
Occupying both spaces of Crèvecœur—one old and one new, which are a distant Metro ride apart—Japanese painter Yu Nishimura continues his relationship with the Parisian gallery through a solid selection of his curiously painted portraits, still lifes, and landscapes. Capturing the blurred picture of people he passes in the street in Tokyo, everyday objects that surround him in his home and workplace and the urban nature that he sees on the almost daily train travels to his studio in the coastal town of Yokosuka, the artist depicts an accumulation of memories, where visions often overlap.
Employing subject matter as a means to explore color and form, Nishimura adapts the point of view of a photographer freezing a fleeting scene or a graphic novelist telling a story frame by frame. Commenting on the subjects of his paintings, the artist has written, "It is an entrance; I cannot move forward unless a dog is more than a dog, or a cat is more than a cat." We see both dogs and cats in his double exhibition, "States of Stillness," but they are particular animals—fragments from the story that Nishimura wants to share, and does so in a very raw pictorial way.
Through November 19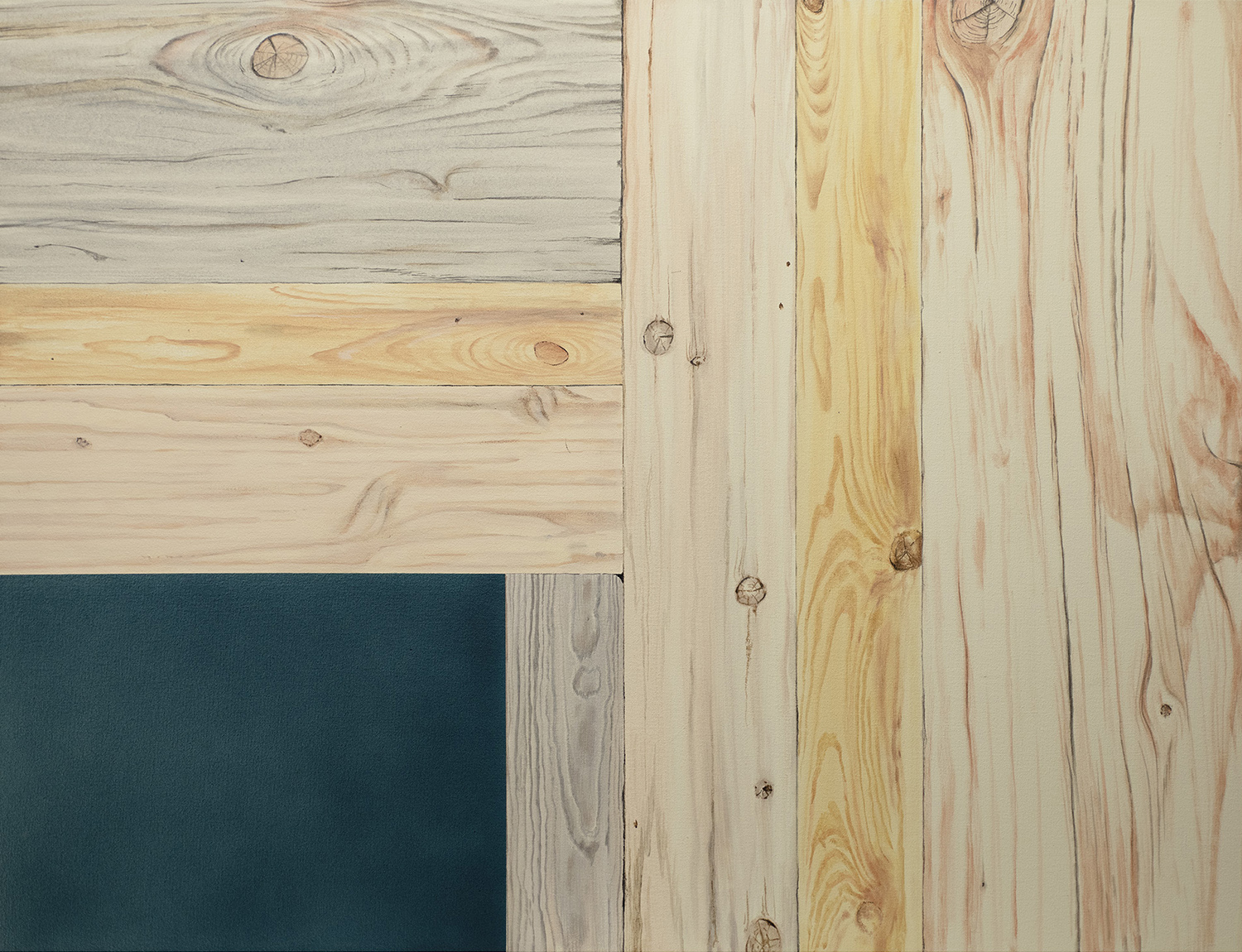 3. Ed Ruscha at Gagosian
One of America's most prominent Pop artists, 84-year-old Ed Ruscha has been a trailblazer since the early 1960s, and he's still making ingenious artworks that continue to turn heads. With more than a hundred museum and gallery solo shows around the world, the Omaha-born, L.A.–based artist returns to the City of Light for his 13th one-person exhibition and his first presentation of paintings at Gagosian's primary outpost in Paris.
Offering ten new paintings and a related hologram, the exhibition "Tom Sawyer Paintings" takes its point of departure from Mark Twain's American literary classic, The Adventures of Tom Sawyer. Working with the subject of wood, a motif that he has utilized in his art for over 50 years, Ruscha references Sawyer conning his friends into whitewashing a fence for him in the eponymous novel. Creating graphic compositions through the rendering of wood-grain, the artist abuts and overlaps a series of illusionistic planks that allude to other artworks—both his own and those of his peers—while the new hologram cites text from two witty word-paintings, also on view.
Through December 22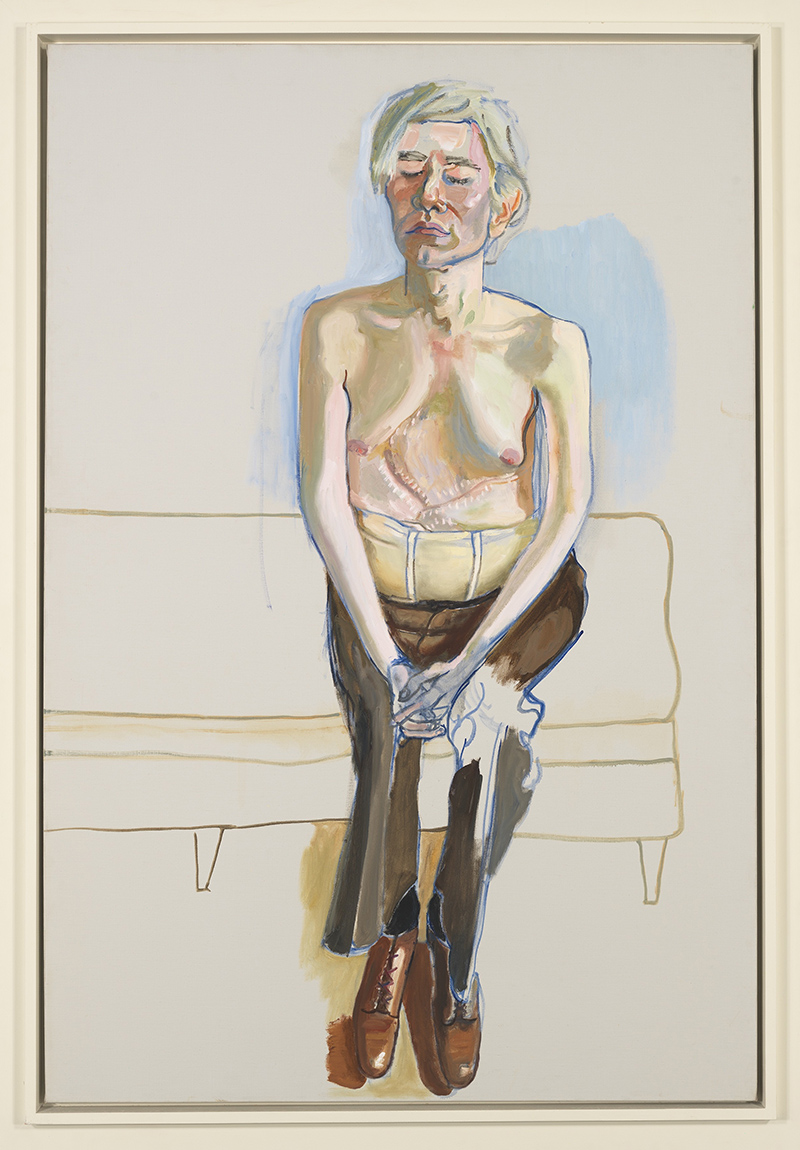 4. Alice Neel at Centre Pompidou
One of the greatest chroniclers of 20th-century America, Alice Neel was born in a small town near Philadelphia in 1900 but made her mark as a "painter of people," as she humbly called herself, in New York, where she lived and worked until her death in '84. The subject of the exhibition "Alice Neel: An Engaged Eye," which presents a succinct survey of her paintings and works on paper, the artist is no stranger to European audiences—given that her work is represented by Xavier Hufkens in Brussels, London's Victoria Miro and David Zwirner in Paris—but this is the first museum overview of her portraits, cityscapes and nudes.
If you missed the artist's 2021 retrospective at New York's Metropolitan Museum of Art, you'll find several of the same iconic portraits of artists and writers, including Andy Warhol, who's seen seated on a sofa with his eyes closed. Shirtless, his pale torso shows the twisted scars of multiple surgeries, which were needed to save his life after he was shot by Valerie Solanas in a 1968 assassination attempt. Unlike The Met's show, however, this focused exhibition delves deeper into Neel's political and social concerns, with paintings of longshoremen, union workers, and communists, as well as her rarely seen '67 drawing of Che Guevara on his deathbed—highlighting both the influence of her early days in Cuba and her cherished life as a bohemian.
Through January 16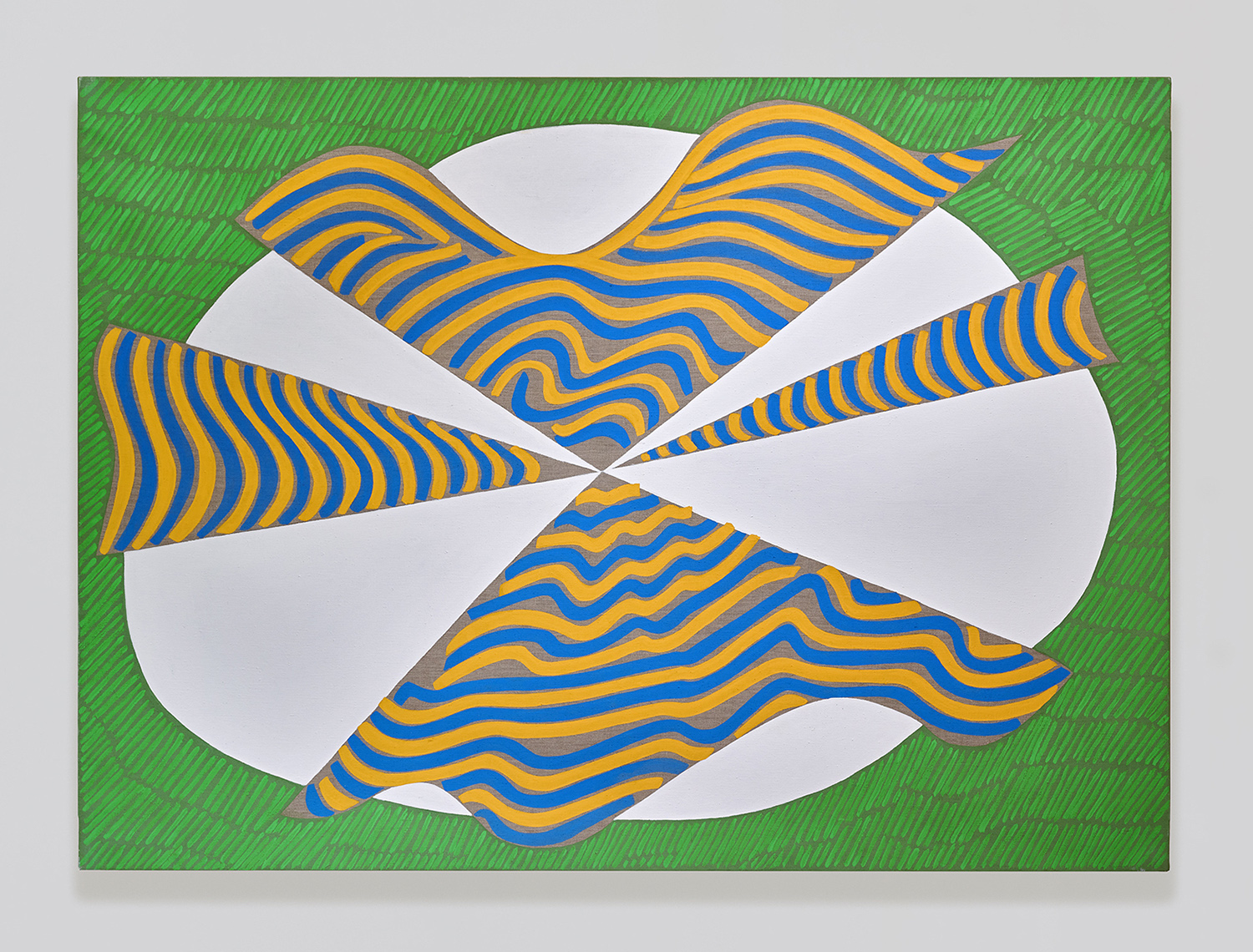 5. Carla Accardi at Maison La Roche
Presented by MASSIMODECARLO (in collaboration with Fondation Le Corbusier and Archivio Accardi Sanfilippo) at the Maison La Roche, a modernist architectural masterpiece that was designed and built by Le Corbusier and his cousin Pierre Jeanneret in the 1920s, this survey of a dozen abstract paintings made between 1970 and 2013 by Italian avant-garde artist Carla Accardi is a perfect fit for Swiss banker Raoul La Roche's magnificent urban villa.
Now a UNESCO World Heritage Site and home to the Foundation Le Corbusier, the villa's striking second-floor gallery highlights three large vinyl on canvas paintings, including Ombrello gialloblu (Yellow and blue umbrella)—pictured here—while nine additional experimental abstractions employing paint, vinyl, wood and sicofoil (a thick, clear plastic) are dynamically displayed throughout the former art collector's multistory home. One of the few women artists of the Italian post-war period, Accardi pushed the boundaries of both painting and abstraction with her continuous artistic investigation of color, form, and materials.
Through October 29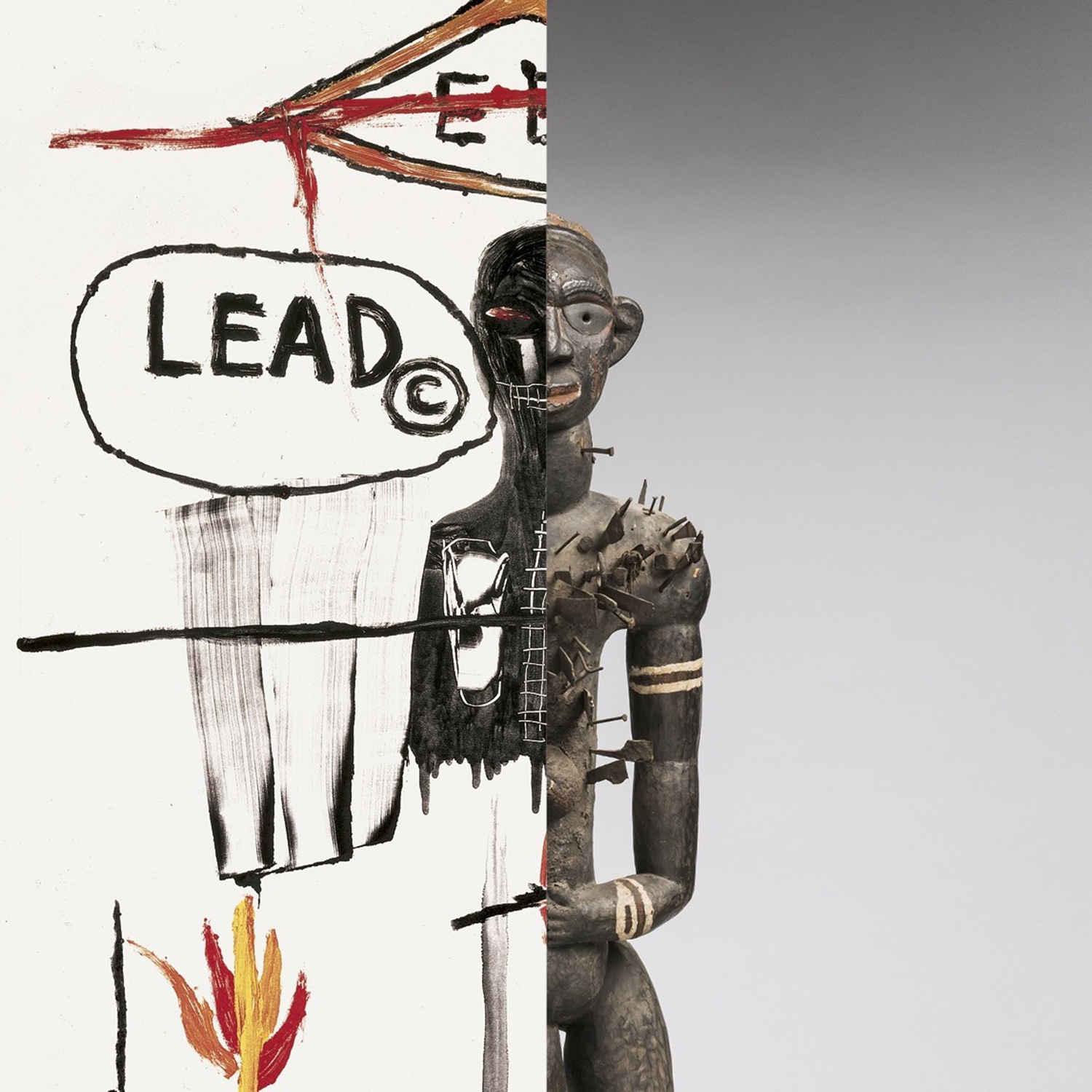 6. Jean-Michel Basquiat at Galerie Gradiva
Although it should seem like an obvious influence, the impact of indigenous African art on the work of celebrated American artist Jean-Michel Basquiat is a subject that hasn't been deeply discussed or explored in an exhibition, until now. Born in Brooklyn in 1960 to a Haitian father and Puerto Rican mother, Basquiat made his name tagging texts on the streets of SoHo and the Lower East Side before turning to painting and establishing an illustrious artistic career in galleries worldwide.
According to research done for this exhibition, "Résonance, Jean-Michel Basquiat et l'Univers Kongo," the self-taught artist didn't discover African art until reading anthropologist Robert Farris Thompson's Flash of the Spirit book in 1983 and seeing the controversial "Primitivism" exhibition, which drew links between the early 20th century avant-garde and tribal art, at MoMA the following year. Curated by Bernard Dulon, a Parisian art dealer and expert in African art, the sensational show features Kongo pieces on loan from the Tervuren Royal Museum for Central Africa and other private collections paired with 20 works on paper made by Basquiat between '81 and '87 from the Paris gallery of the late Enrico Navarra, one the innovative artist's chief champions.
Through November 19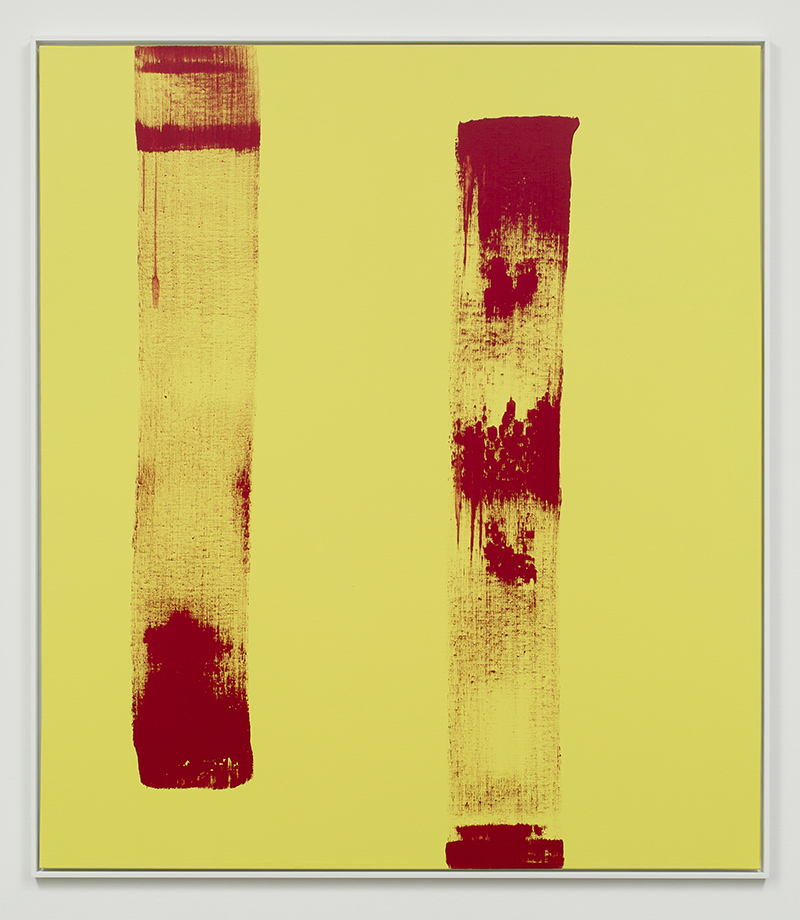 7. Alain Séchas at galerie laurent godin
Best known for his large-scale sculptures of cartoon figures and paintings of colorful flowers and cocktail parties, where cat characters cavort like there's no tomorrow, French artist Alain Séchas has taken the philosophical plunge into abstraction with a new series of gestural stripe paintings. Taking his colors straight out of the can, Séchas paints a solid background on the canvas and then applies another color with the seemingly single stroke of a broad brush to construct a minimalist masterpiece.
Varying from one to five stripes per painting, the Parisian painter's straightforward mark-making is simply sublime. A breath of fresh air blown into his much busier figurative works, it could represent an aesthetic shift for the comical artist, who's playing with a similar palette of his more humorous works, or maybe he's expecting his audience to read between the lines for the deeper meaning of abstraction.
Through December 17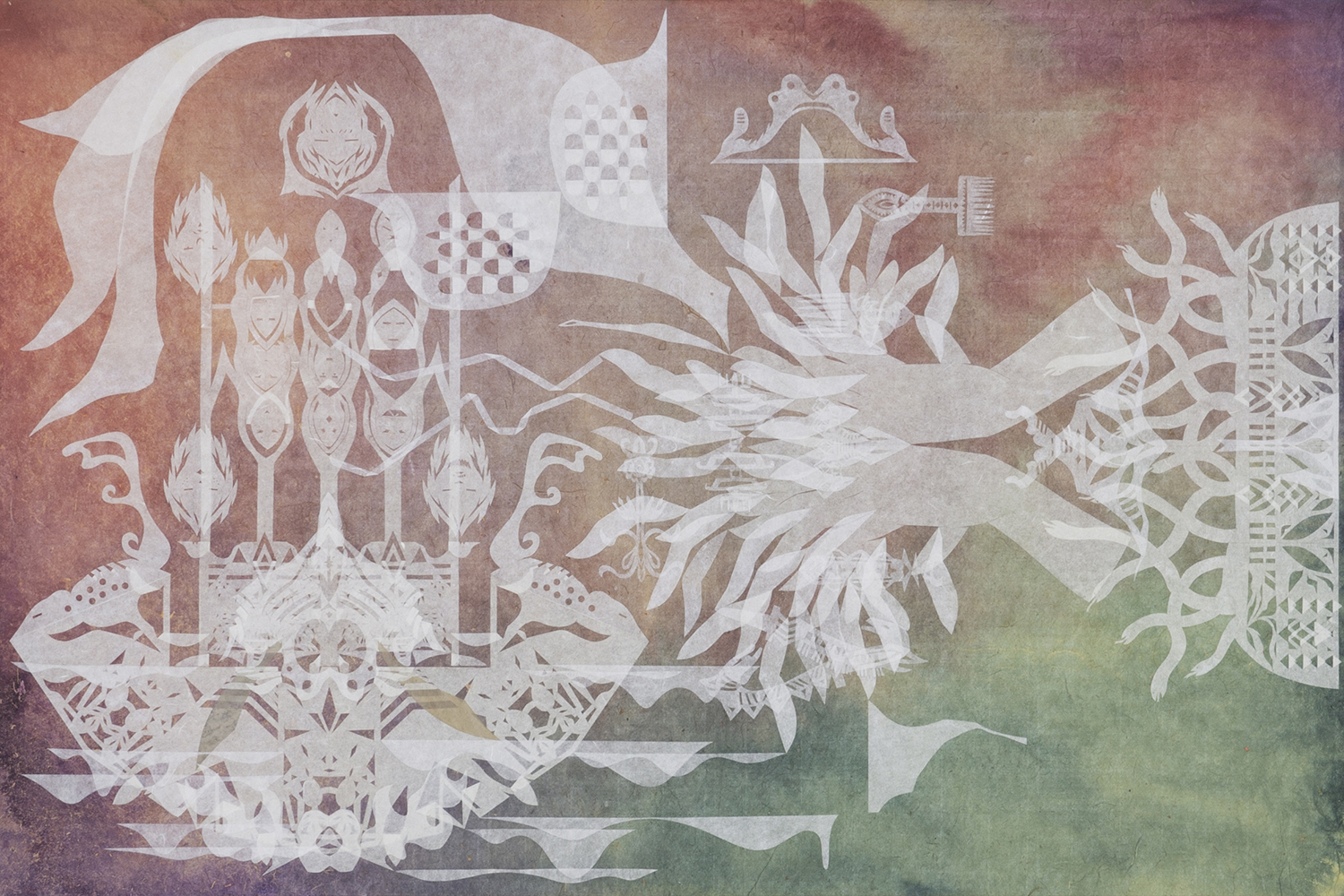 8. Haegue Yang at Galerie Chantal Crousel
A Korean artist based in Seoul and Berlin, Haegue Yang is widely known for her light and sound sculptures, installations, and performances that incorporate Venetian blinds, electrical fans, metal bells, and other everyday objects arranged in abstract compositions, which are meant to coax the viewer into a meditative mood.
In the exhibition "Mesmerizing Mesh—Paper Leap and Resonating Habitat," the artist's fourth solo show at Galerie Chantal Crousel, Yang presents a series of colorful two-dimensional works involving shamanistic rituals and paper cutting traditions from various cultures on hanji, a traditional Korean mulberry paper. Some suspended bell sculptures and a site-specific blind installation stretching across a wall of the gallery like a crawling plant complete the intimate exhibition, which provides haiku-like overview of Yang's poetic practice.
Through December 3
Next Post