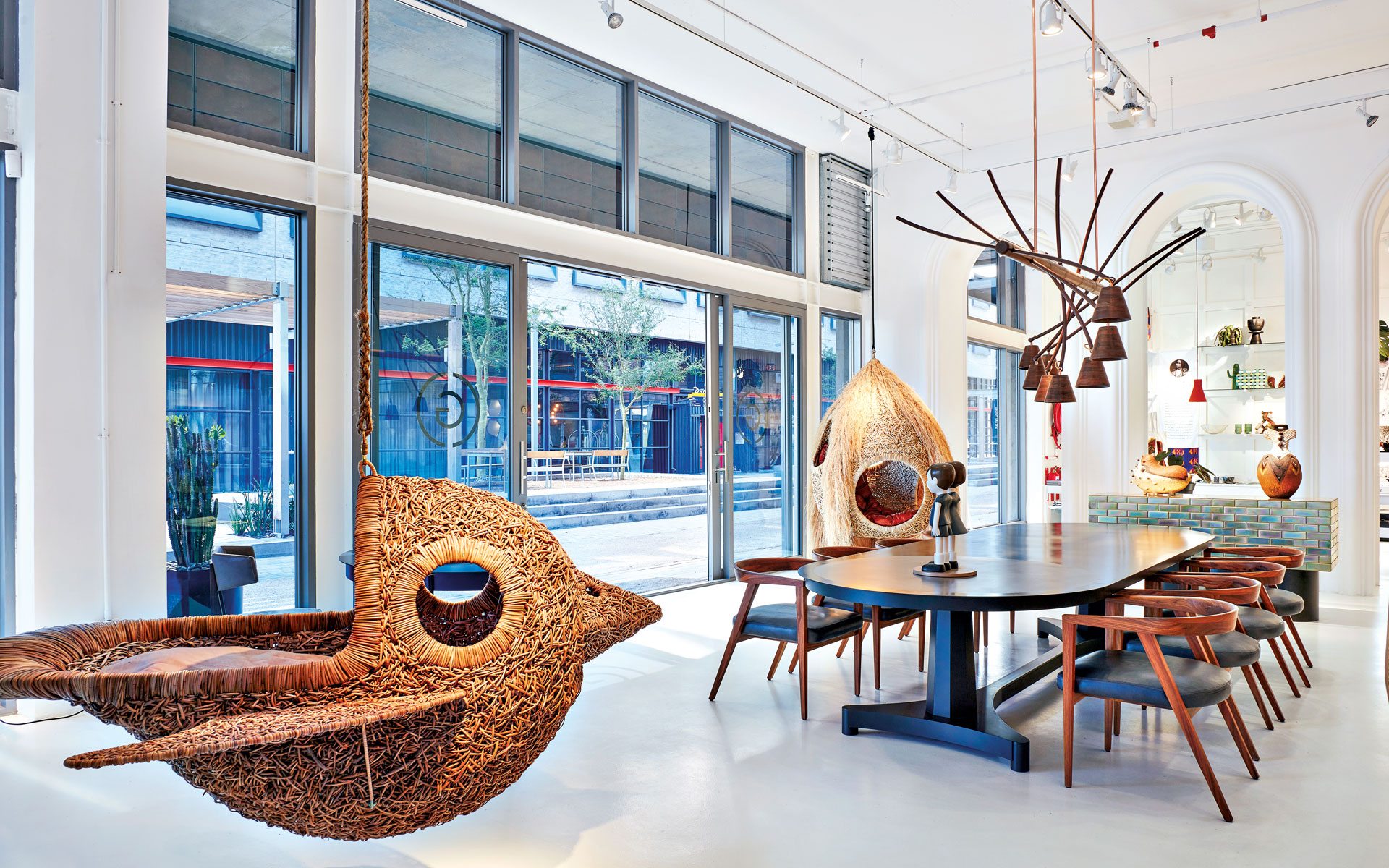 How Southern Guild Became the Go-To Source for Cutting-Edge South African Design
With their Cape Town gallery and a new Botswana resort, Trevyn and Julian McGowan are introducing a fresh generation of local talent to the world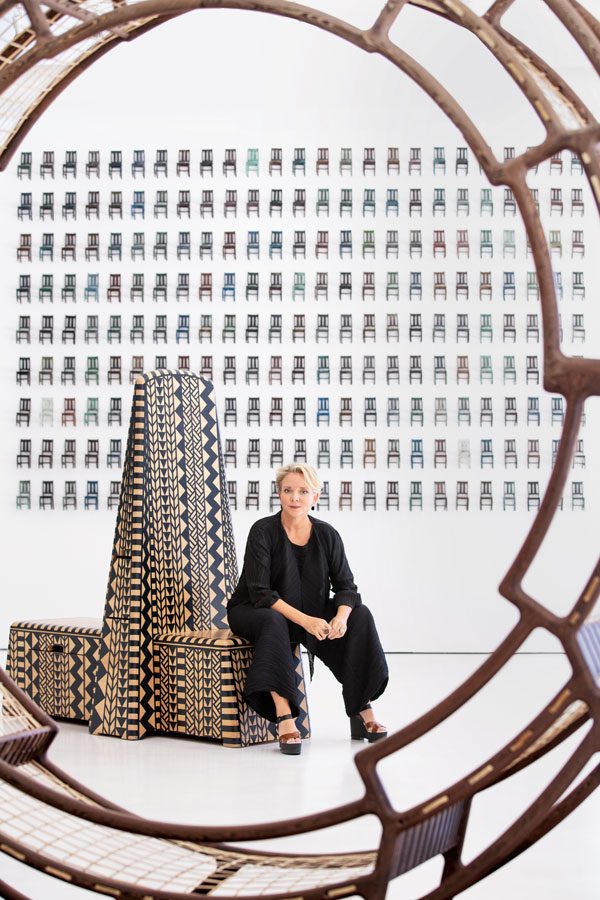 Trevyn McGowan and her husband, Julian, never set out to become Africa's leading authority on collectible design, but that's exactly what happened. In 2008, the couple founded what would eventually become Cape Town gallery Southern Guild, and it quickly gained acclaim as the place to discover some of the most innovative and boundary-pushing works by South African talents today.
The impetus for the undertaking was born during the latter part of the couple's 22 years in London, where Trevyn worked as an interior designer and Julian masterminded sets for West End productions. They would often source artisanal pieces from African makers for their projects. Their shared mission to expose the world to the continent's designers was cemented when the couple launched their export company, Source, in 2003, today just one element of their multidisciplinary firm, the Guild Group. Finally, the pair decided to relocate to Cape Town.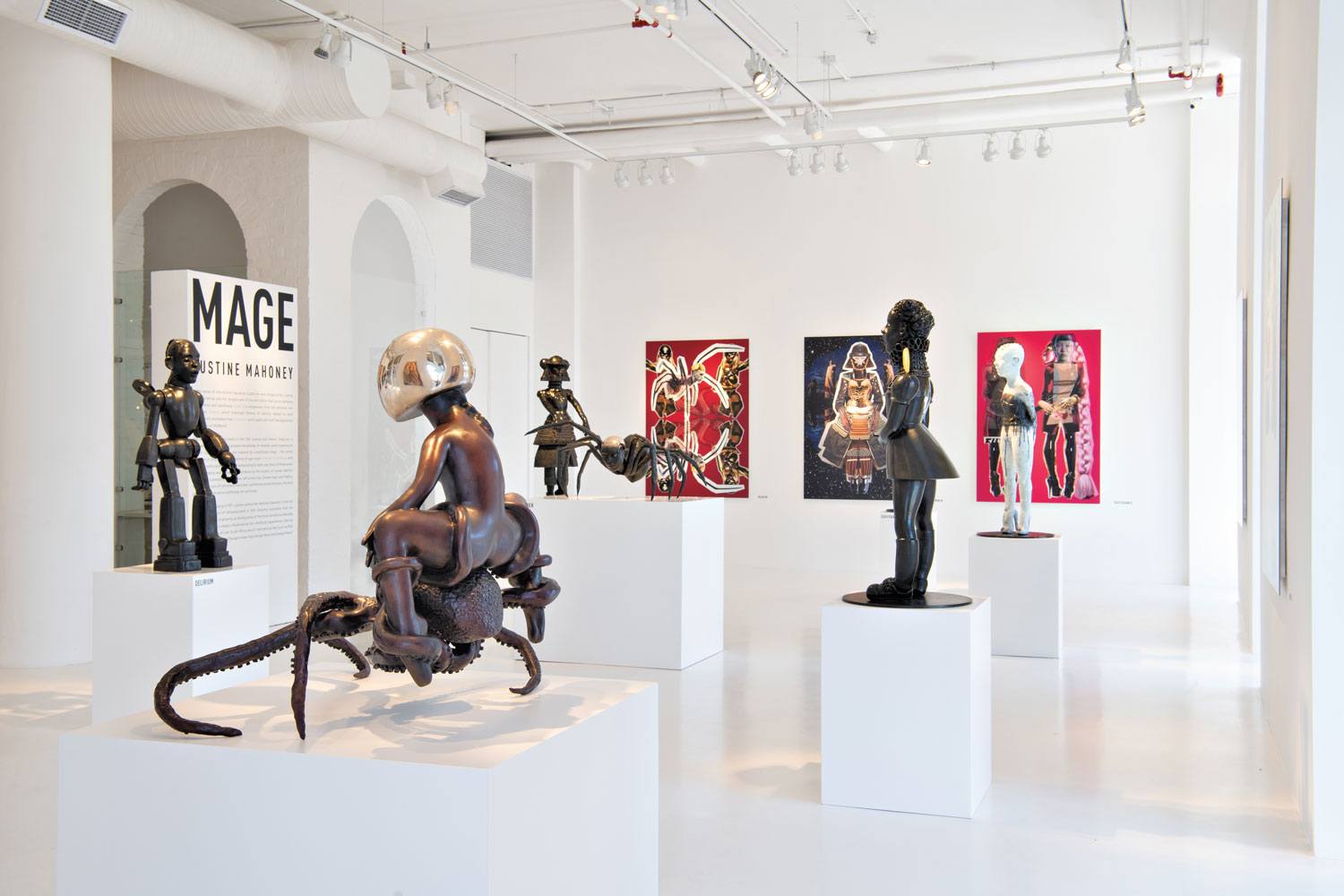 It was in 2009 that the McGowans challenged a selection of artists to create their dream project for the now-titled Art Joburg fair, presenting the group show under the name Southern Guild, which they were using for the first time. "It was a very open concept, but it was about pushing the boundaries and being propelled to a different place," says Trevyn. "The beginning impulse of it all was so exciting." 
"We are looking for a distinctive voice and a strong personal narrative"

Trevyn McGowan
The project helped launch the careers of artists several globally acclaimed Southern Guild artists such as Porky Hefer, who introduced his anthropomorphic "nests" in that first show. Also included were multidisciplinary design company Dokter and Misses, and furniture maker Gregor Jenkin, all of whom have been represented by the gallery ever since. Over the years figurative sculptor Justine Mahoney, furniture designer John Vogel, and Andile Dyalvane, whose earthy, elegant ceramic works coated with abstract designs are slated to go on view in the fall, joined the roster.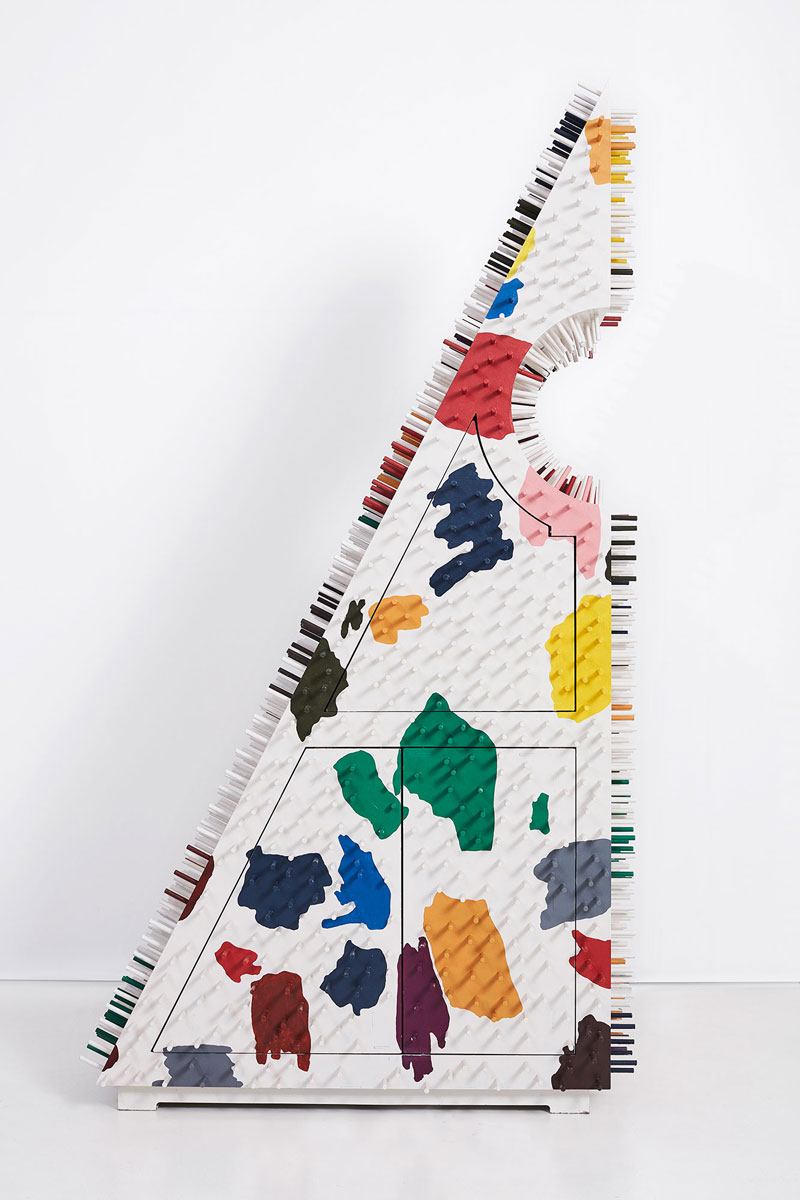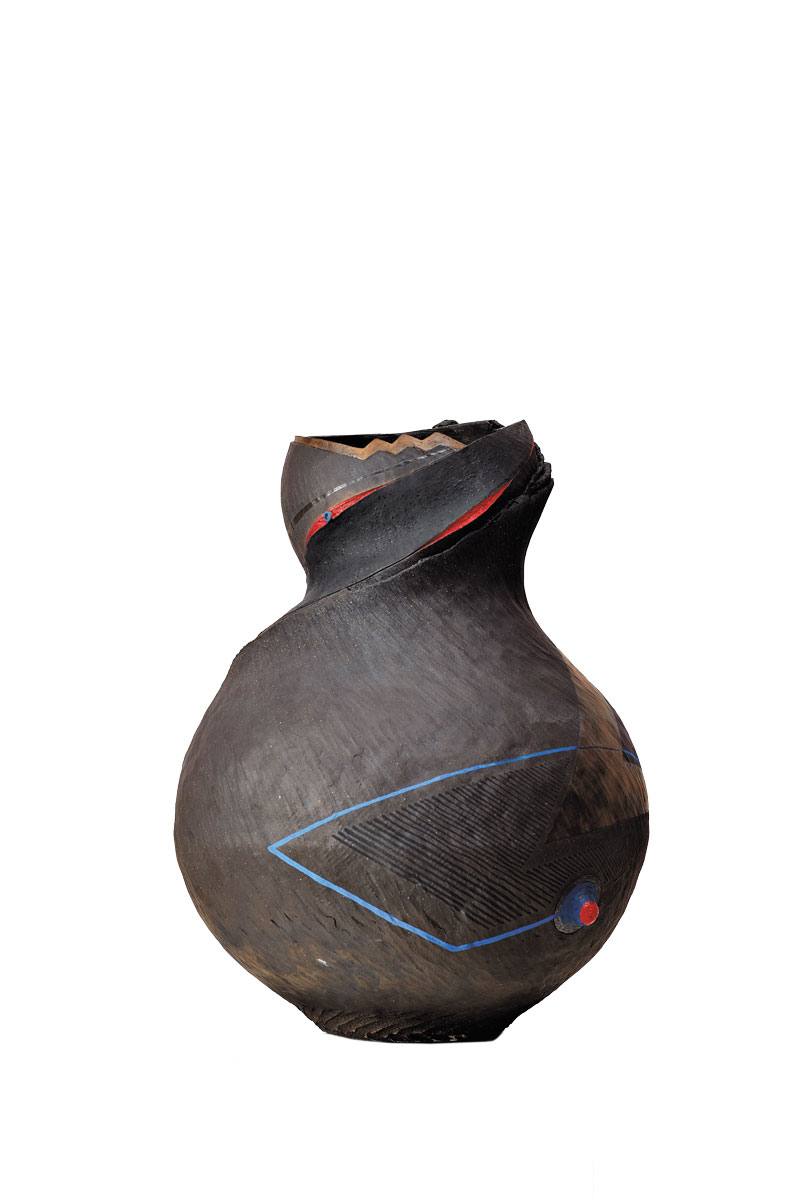 While the gallery now participates in major fairs such as Salon Art + Design in New York, Design Miami/, and PAD London, an element of risk-taking and propulsion remains. Take, for example, the young ceramic artist Zizipho Poswa, who is one of Southern Guild's most dramatic success stories. Several years ago, Julian invited her to join a group exhibition at the gallery, and she's been on an upward trajectory ever since, expanding her practice to include striking, large-scale forms that chronicle her journey as a Xhosa woman. Two of Poswa's works were acquired by the Los Angeles County Museum of Art last June, and her wait list continues to grow. "There is that kick—you feel it in your stomach because it's unlike anything you've ever seen before," says Trevyn of discovering South African talent. "We are looking for a distinctive voice and a strong personal narrative."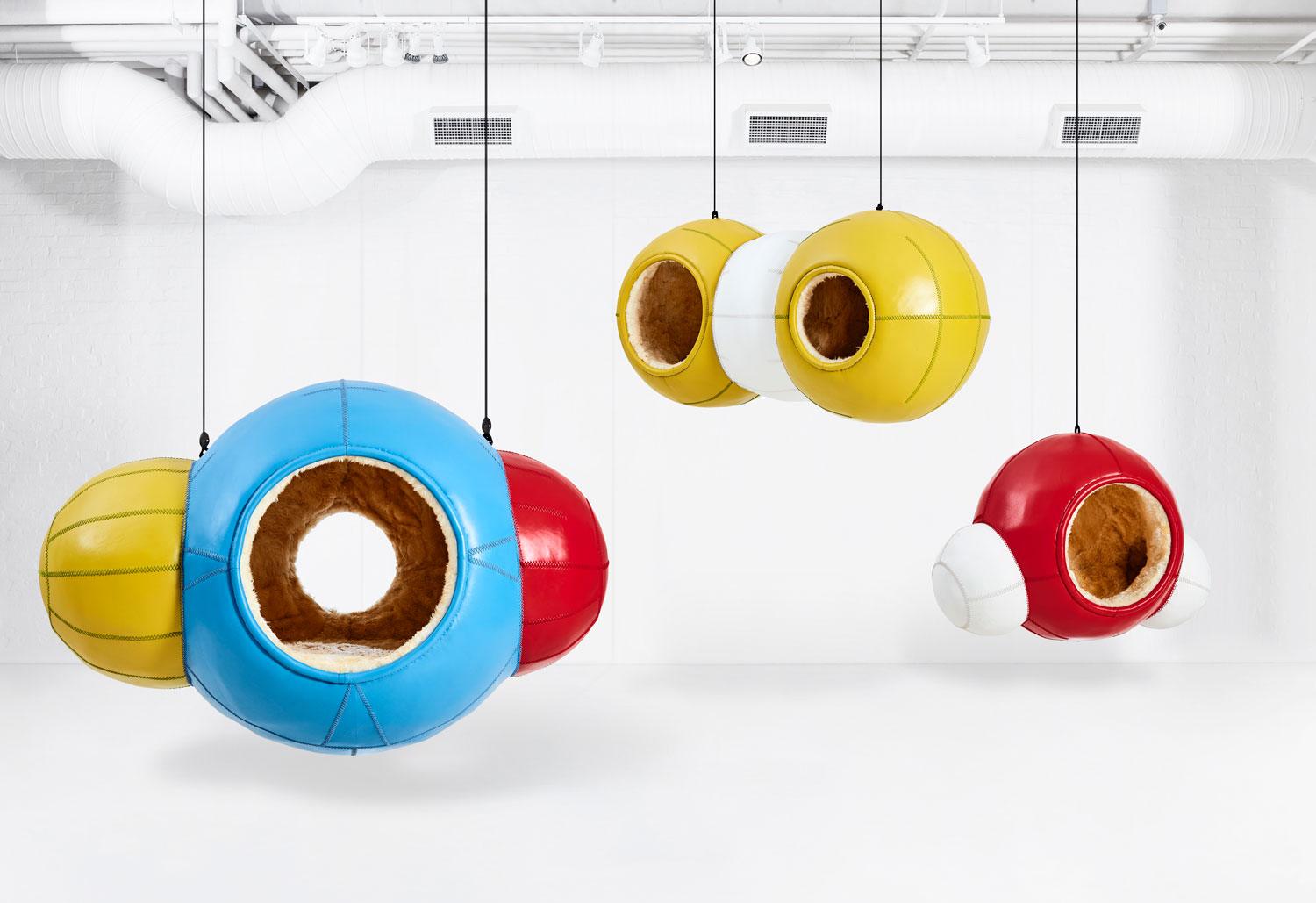 Additionally, all the work featured at Southern Guild is handmade by the artists; blacksmithing, cane-weaving, ceramics, glassblowing, woodcarving, and bronze pouring are just some of the utilized traditional techniques, many of which are passed down through generations. "I think that there is a harking back to something that feels familiar and nourishing," says Trevyn of the preference for handcrafted over machine made, fabricated works. "There's a universal need for this right now."
Later this year, guests will be able to immerse themselves in the continent's craftsmanship with the opening of Xigera, a five-star safari hotel in the lush Okavango Delta in Botswana. Dotted throughout the 12 suites are bespoke furnishings and sculptures by Southern Guild artists. (Visitors can curl up in Hefer's hanging cocoons that resemble the native wildlife, for example.) Artisans from Ghana and Ethiopia have also been tapped to craft everything from baskets and linens to tableware. "What we do is more than just representing artists," Trevyn says, "we are creating a community."
A version of this article first appeared in print in our 2020 Summer issue under the headline "Southern Exposure." Subscribe to the magazine.
Next Post