Mark Cunningham's Living Room at the Galerie House of Art and Design
Interior design by Mark Cunningham of Mark Cunningham Inc. 
Outdoor sofa
and
chairs
by
Munder Skiles.
Sconces,  reading lamps,
and
pendant
by
Circa Lighting. 
Daybeds, sofa, center table,  drapery sheers,
and
chairs
by
Marked.
Sofa
and chairs upholstered in
fabric
by
Dedar.
Ottoman upholstered in
leather
by
Jerry Pair.
Cabinet,  side tables,
and
accessories
by
Maison Gerard.
Artwork
by
Bernard Frize, Leslie Hewitt, Maren Kloppmann,
and
Stefan Bishop.
Perrotin
Artwork by Bernard Frize, Jean-Philippe Delhomme, and Leslie Hewitt.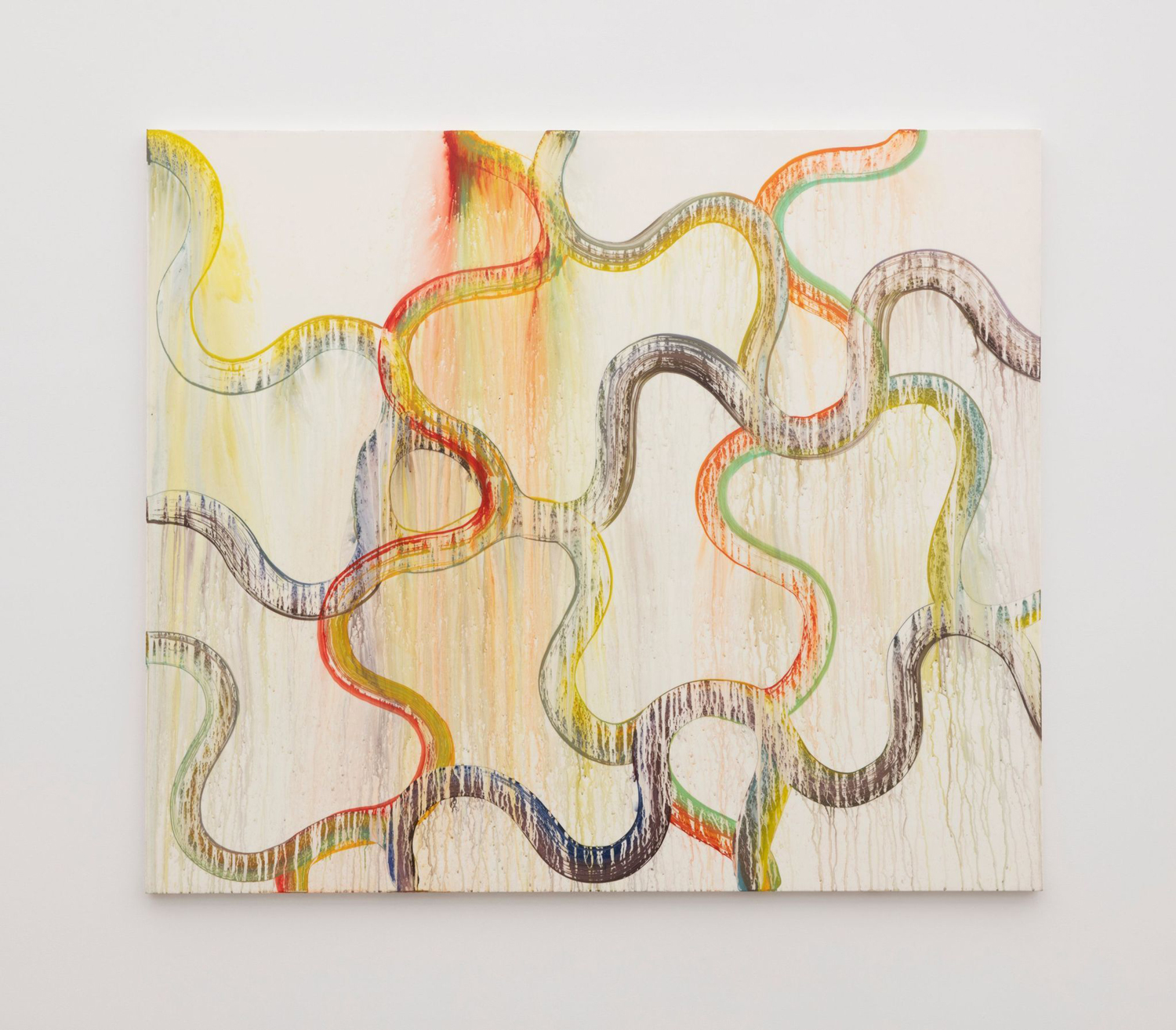 Bernard Frize
Recille, 2008
Acrylic and resin on canvas
145 × 171 cm | 57 × 67 1/4 inch
Bernard Frize is a conceptual painter focused on the mechanics of painting while maintaining an experimental approach. He often works in series, following strict rules as to process and palette, and employs assistants in elaborately choreographed acts of painting. This presentation follows last year's career retrospective at Centre Pompidou, Paris, entitled Sans Repentir.
For inquiries please reach out to Melissa Timarchi (melissa@perrotin.com).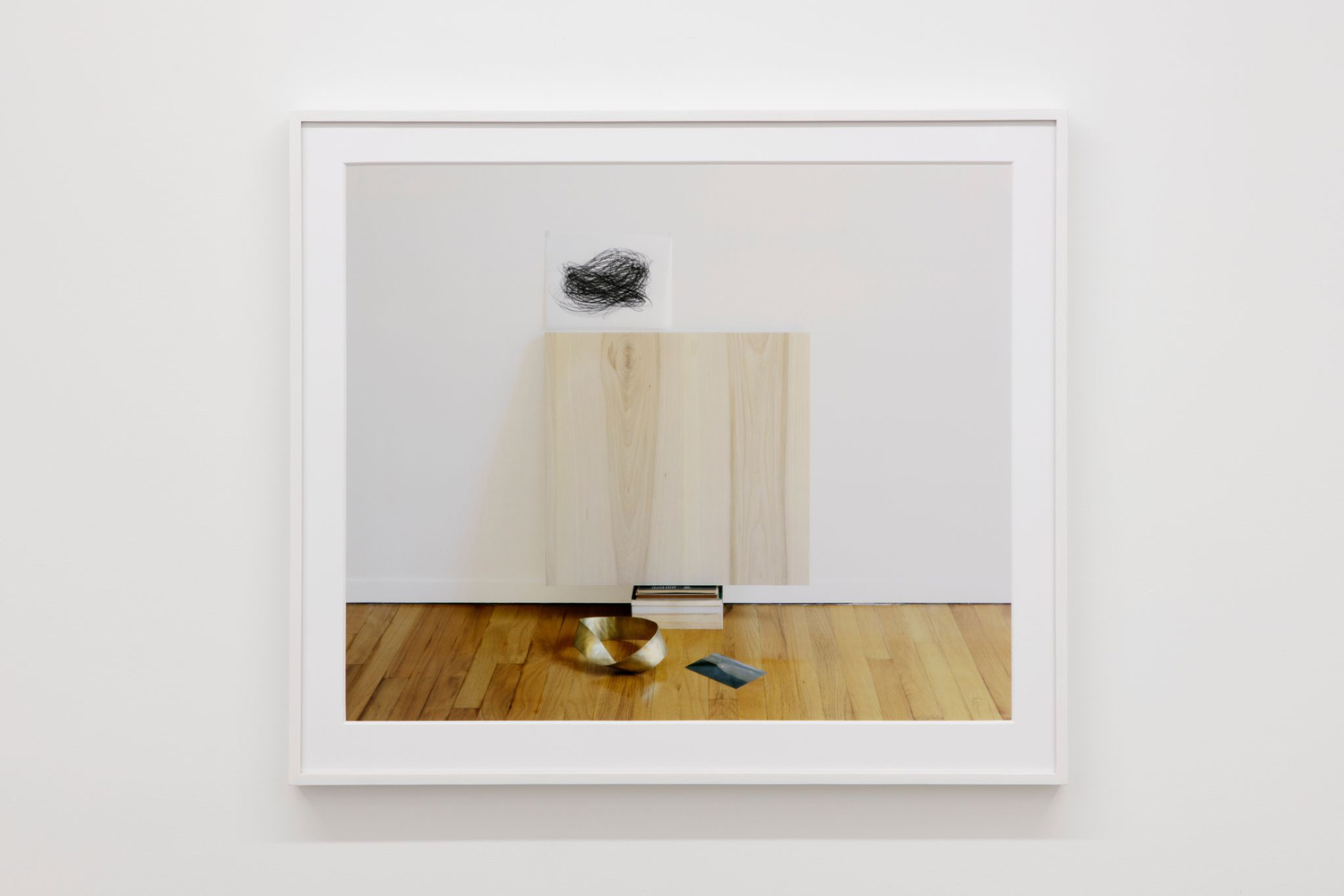 Leslie Hewitt
Spiral and Loop Study 03, 2019
Traditional chromogenic print
76.2 × 76.2 cm | 30 × 34 1/2 inch 2/5 editions + 1 AP
For more than fifteen years, artist Leslie Hewitt has explored the relationship between image, text and object, but also the influence of repetition, meter and perspective as an extension of photography's aesthetic power. Set in Leslie's studio and shot with a fixed camera angle in natural light conditions, this series is punctuated by a variety of objects such as personal and found snapshots depicting everyday life, paper with abstract drawings by hand, a series of books, as well as a succession of raw materials such as wood, glass, metal, stone and shells.
For inquiries please reach out to Melissa Timarchi (melissa@perrotin.com).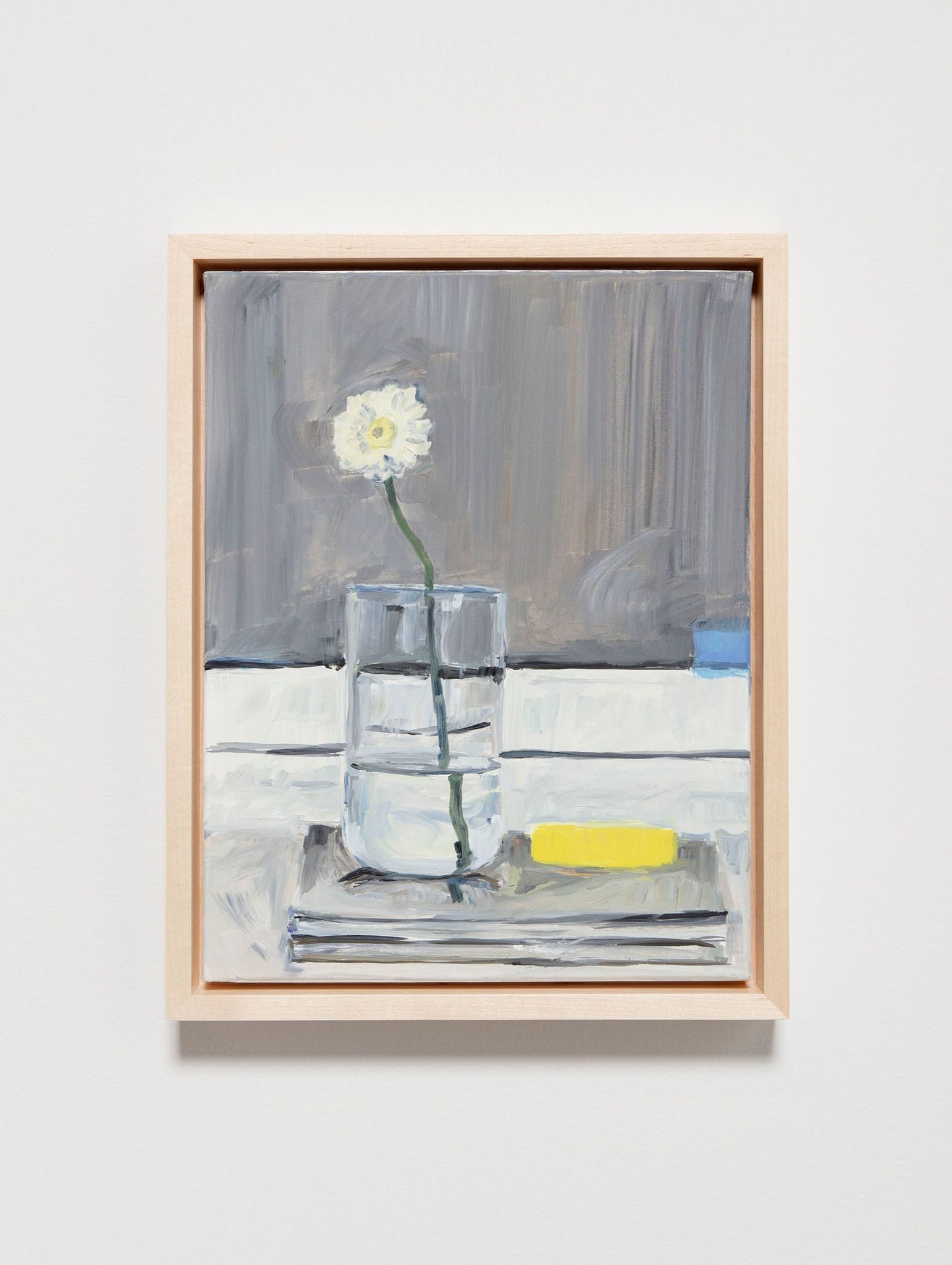 French painter Jean-Philippe Delhomme is best known for his perfectly rendered still lifes and portraits. He approaches each of these genres with direct observation instead of a representation of reality filtered through photography which has become an a priori of what was once defined as "figuration."
For inquiries please reach out to Melissa Timarchi (melissa@perrotin.com).
Kasmin
Pliniana chair by Mattia Bonetti.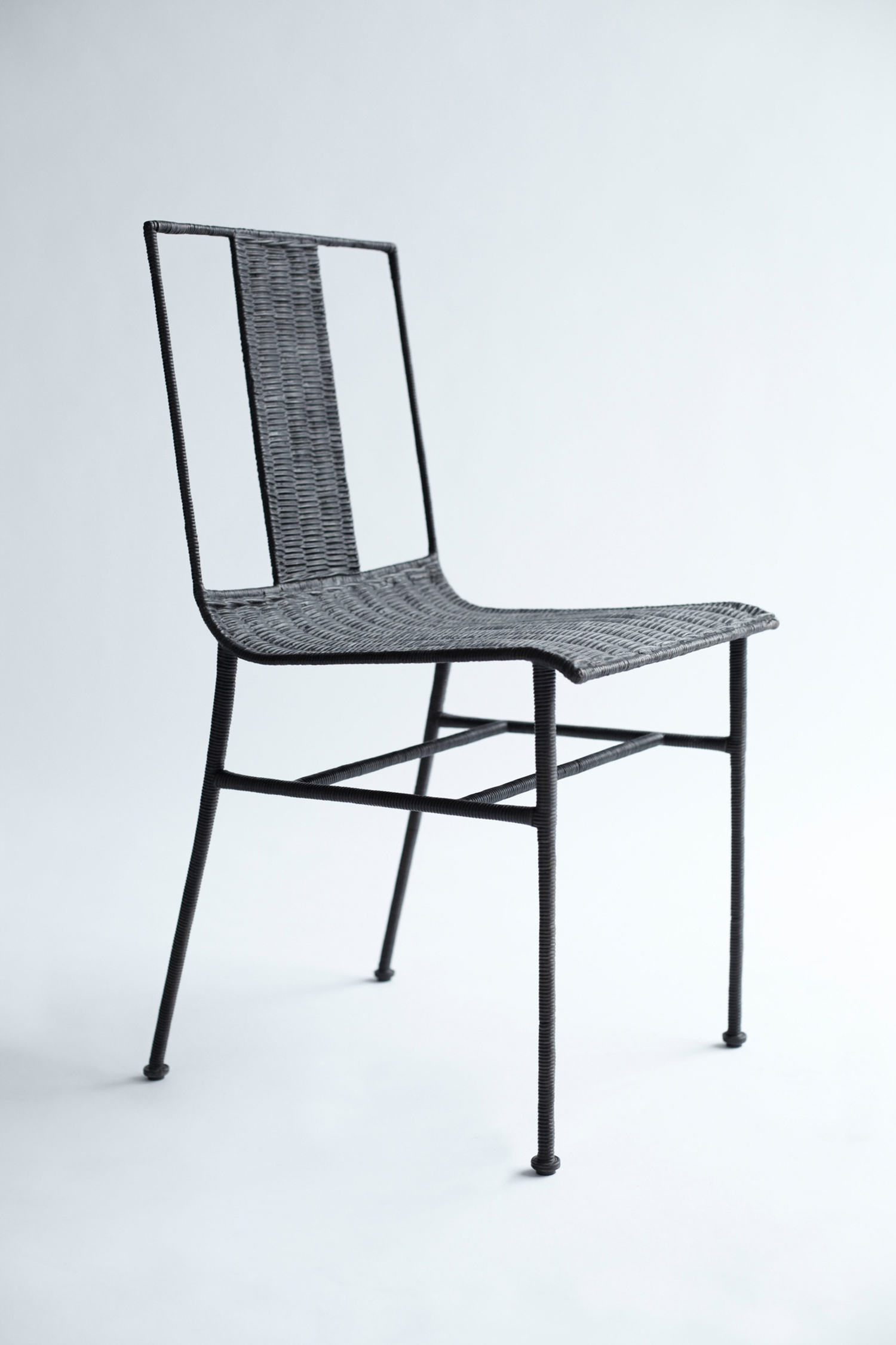 Mattia Bonetti
Pliniana chair, 2013
bronze
32 1/4 x 16 x 18 inches
81.9 x 40.6 x 45.7 cm
For more information, please contact Edith Dicconson. edith@kasmingallery.com
Since the beginning of his pioneering career in the early 1970s, Mattia Bonetti has approached the distinction between art and design not as a barrier, but as a wellspring of creative dialogue. Inspired by the dynamic between indoors and out, this work is part of a series that swings both conceptually and formally between the organic and the geometric, playing in the space between the natural and the crafted. Blurring these familiar boundaries, the work is designed to thrive both inside and outside.
Next Post