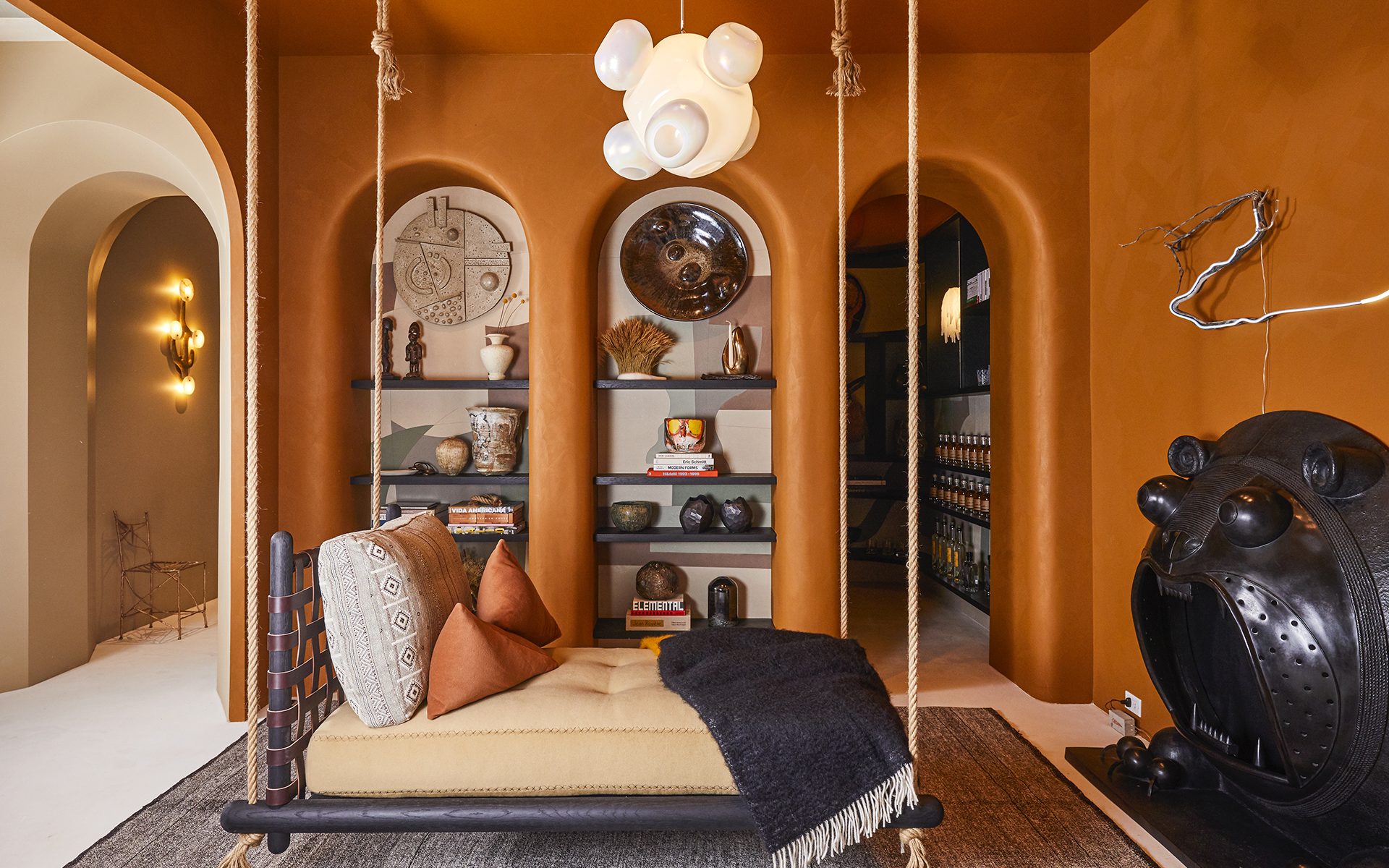 Leroy Street Studio's Landing at the Galerie House of Art and Design
Lighting, platter,
and
vase
from
Donzella
.
Upholstery
by
Pierre Atelier,
treated with
Fiberseal Fabric Protection
.
Artwork
by
Carlos Otero, Jens Fänge, Pekka Paikkari, Gabriel Rico, Rogan Gregory, David Wiseman, Roger Herman, Najla El Zein,
and
Walton Ford.
Jens Fänge
The Mutual Swallow, 2018
Oil, vinyl, fabric on board
126.2 × 99.2 cm | 49 11/16 × 39 1/16 inch
unframed : 121.2 × 94.2 cm | 47 11/16 × 37 1/16 inch
Swedish artist Jens Fänge pushes the limits of painterly dimensionality even further by extending his fictional realms beyond the typically hermetic picture plane and into real space––using small wooden and copper elements to build and populate multiple stratum within each composition.
For inquiries please reach out to Melissa Timarchi (melissa@perrotin.com).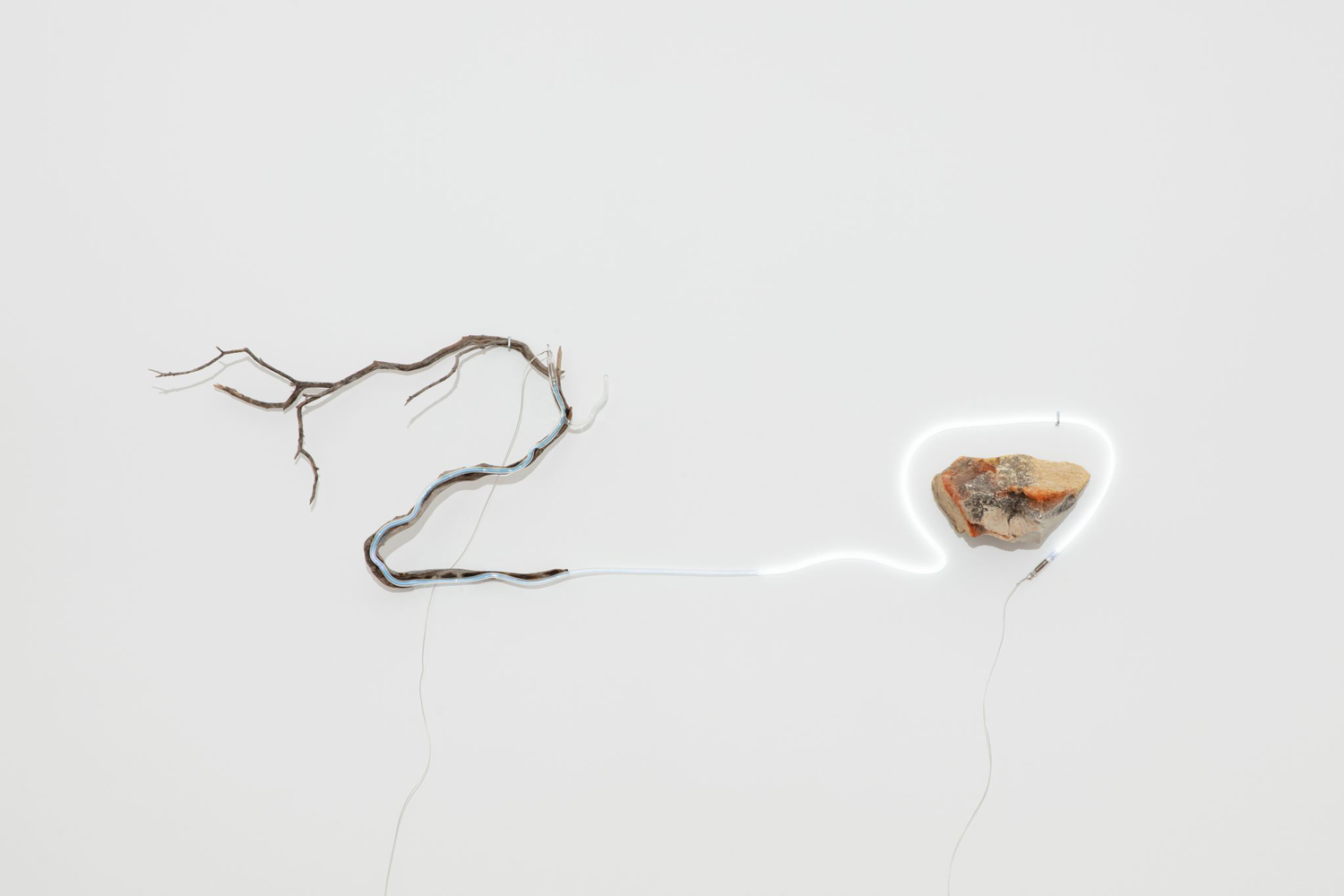 Gabriel Rico
XXXVIII from the series –More robust nature…more robust geometry–, 2021
Camomile branch, neon & quarry rock
45 × 170 × 22 cm | 17 11/16 × 66 15/16 × 8 11/16 inch
Working in an Arte Povera tradition, Guadalajara-based artist Gabriel Rico juxtaposes found items, neon, and taxidermy animals in ways that convey the relationship between humans and the natural environment. "more robust nature… more robust geometry" is an ongoing series by Gabriel that often combines a man-made item with an array of natural items such as neon light, a stone, and a crooked tree branch. and a unique natural item.
For inquiries please reach out to Melissa Timarchi (melissa@perrotin.com).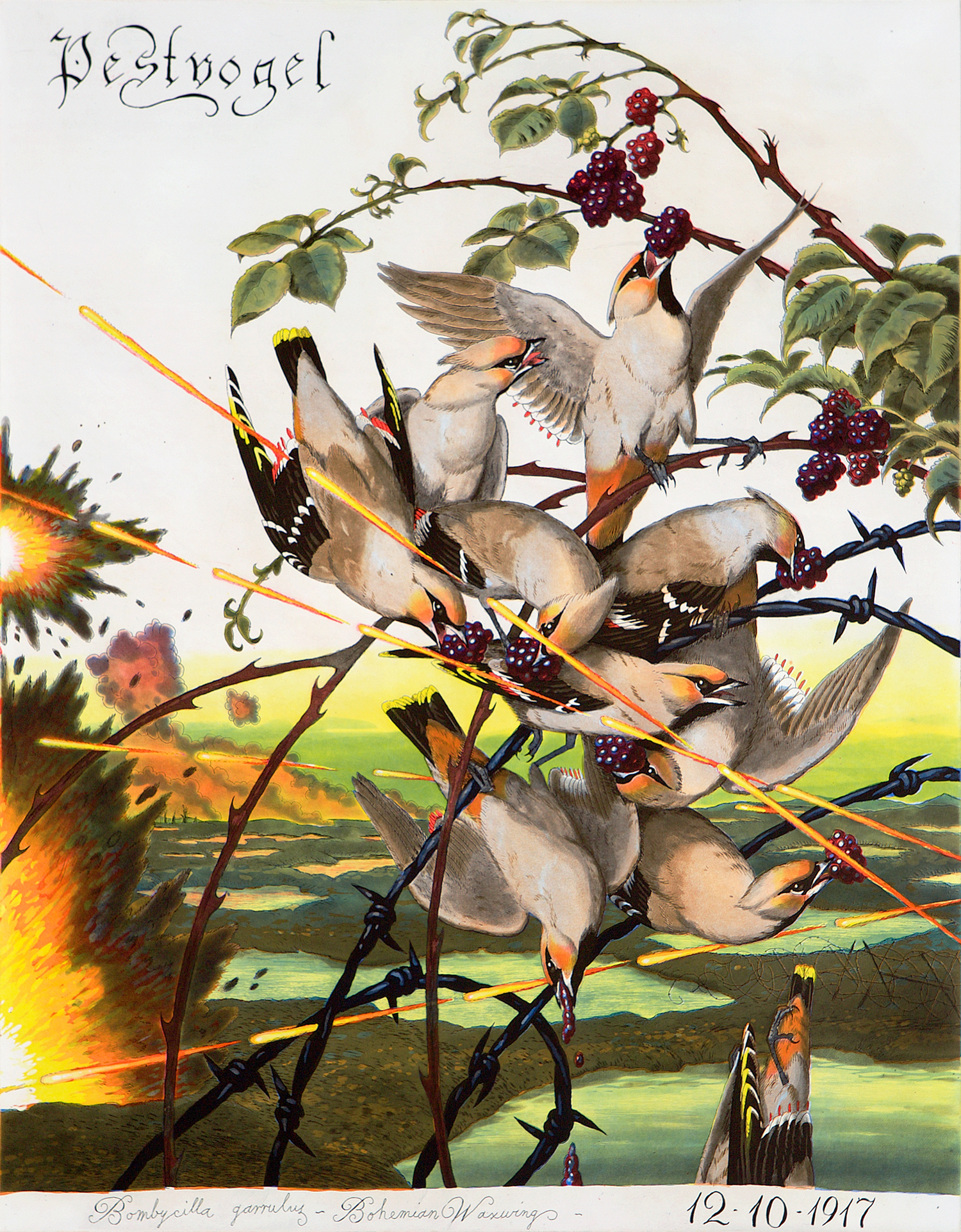 Walton Ford
Pestvogel, 2016
hard ground, soft ground, aquatint, spit bite, sugar lift, drypoint on Somerset Satin
40 x 30 3/4 inches
101.6 x 78.1 cm
For more information, please contact Edith Dicconson.
Walton Ford's monumental watercolors and editioned prints expand upon the visual language and narrative scope of traditional natural history painting, mediating on the often violent and bizarre moments that lie on the intersection of human culture and the natural world. Although human figures rarely appear in his paintings, their presence and effect is always implied.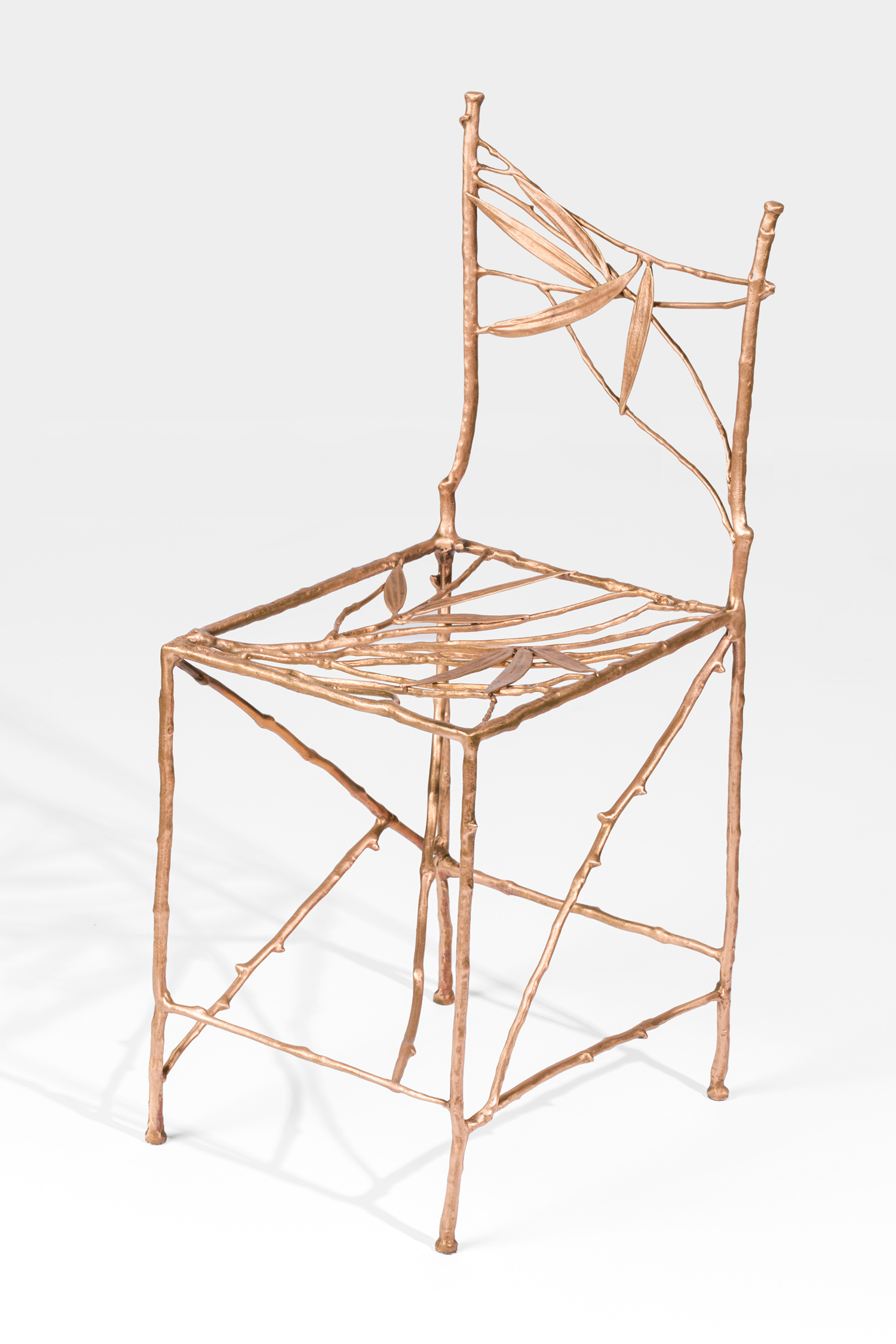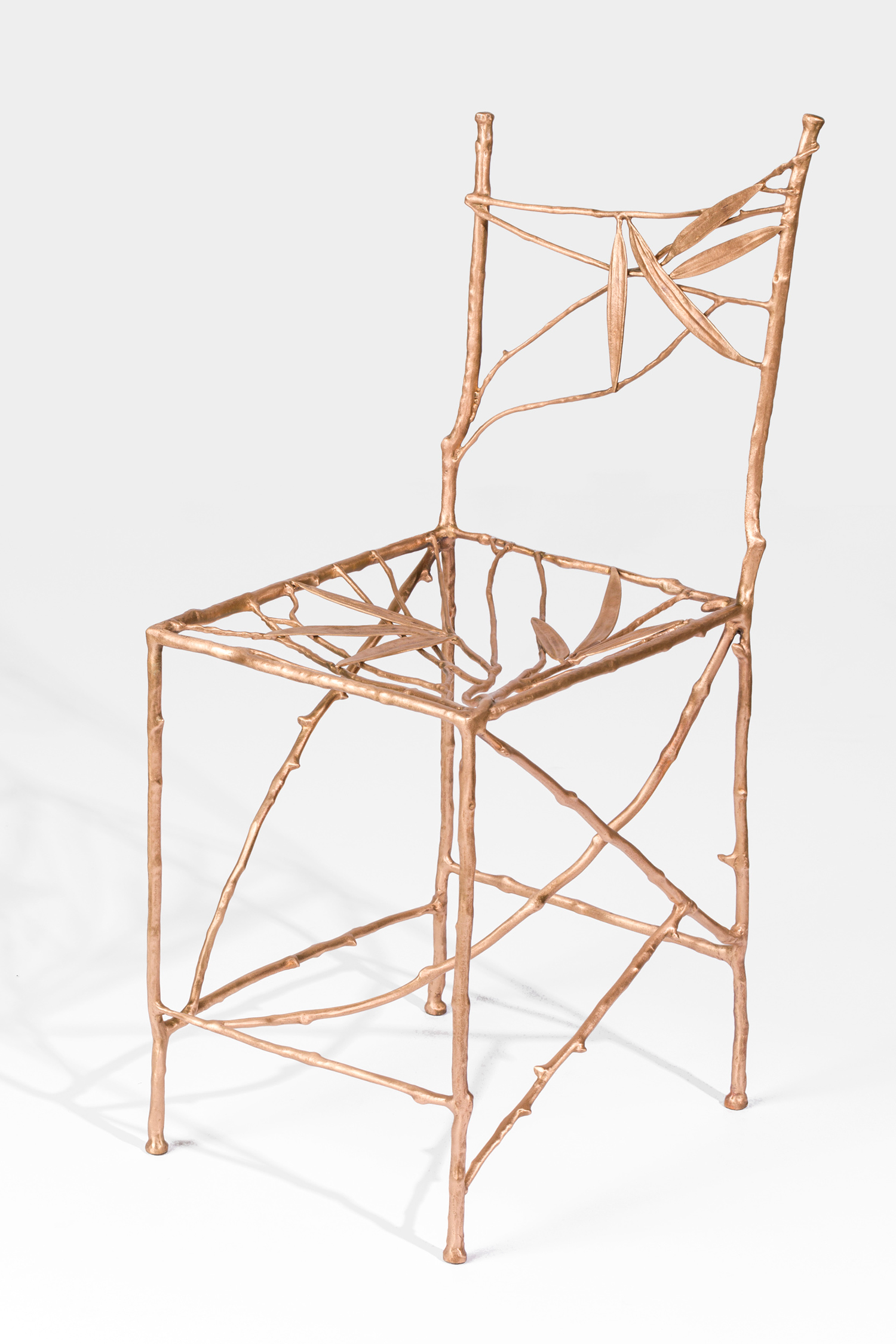 Claude Lalanne
Chaise feuilles bambou (petit), 1995/2015
bronze
29 x 14 x 11 1/2 in
73.7 x 35.6 x 29.2 cm
For more information, please contact Edith Dicconson.
Known individually and collectively since the 1960s, Les Lalanne developed a style that defines inventive, poetic and surrealist sculpture. Having rediscovered the Renaissance art of casting forms from life, then employing contemporary electro-plating techniques, Claude Lalanne achieved a delicacy and sensitivity in her work unparalleled in cast bronze.
Galerie House of Art & Design 2021
ART FOR CHANGE is thrilled to be part of Galerie magazine's inaugural show house event in Sag Harbor August 7–29 in partnership with Leroy Street Studios. For the Galerie House of Art & Design, we have curated a collection of prints that showcase the breadth of our work including a diverse group of globally-minded emerging artists alongside more established internationally known names. As with all ART FOR CHANGE prints, the collection consists of small edition sizes as well as many hand-embellished, unique works, all museum-quality prints that are hand-signed by the artist. The works in this collection are framed as shown using all archival materials.
In addition to each print supporting its designated beneficiary organization, ten percent of each sale will benefit Stony Brook Southampton Hospital's East Hampton Emergency Department.
Next Post