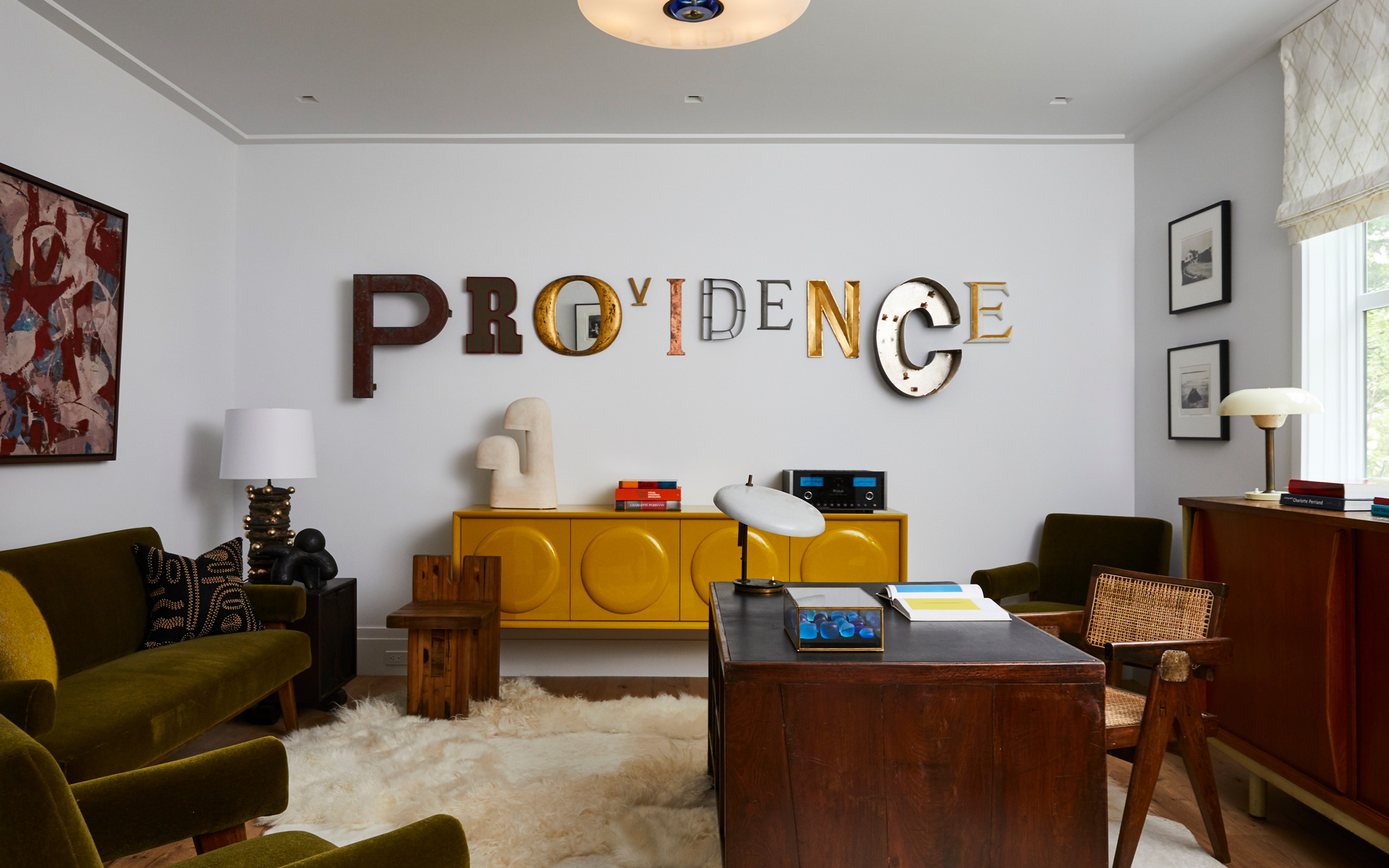 Jeff Lincoln's Home Office at the Galerie House of Art and Design
Pigeonhole desk, chair, and sofa set
by
Pierre Jeanneret.
Ceramic table lamp
by

Elisa Uberti

from Galerie Philia x Jeff Lincoln Art + Design.
Ceramic and Gilt Cabochon Table Lamps
by
Peter Lane.
Rug
by

Carine Boxy

 from Galerie Philia X Jeff Lincoln Art + Design.
Desk Lamp by Oscar Toralasco.
SESC Pompeia Stool by Lina Bo Bardi.
Bahut Cabinet by Jean Prouve
Zig Zag Chairs by Gerrit Reitveld.
Chiseled Mahogany Cabinets by Caleb Woodard.
Small Bronze Sculpture by Alex Hagentorn.
Bronze Sculpture by Rogan Gregory from R & Company x Jeff Lincoln Art + Design.
Untitled, 1951, by James Brooks. 
Unique Silver Gelatin Photographs by Andy Warhol.

Jeff Lincoln wishes to give special thanks to: 
New MARS Sideboard Lacquered Cabinet by Richard Shemtov of Dune.
Next Post