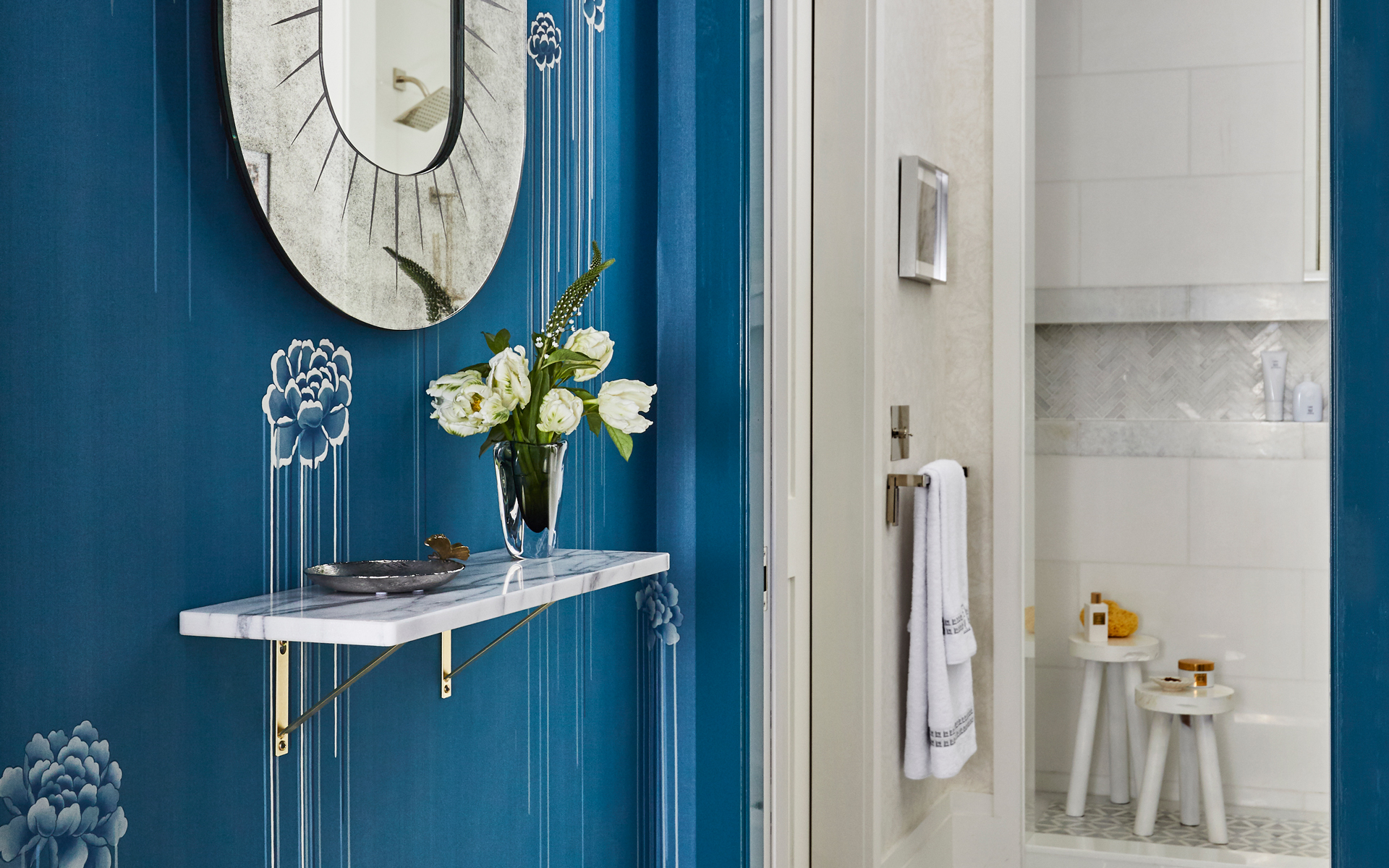 Elizabeth Gill's Entry Bath and Closet at the Galerie House of Art and Design
In the entry closet,  wallpaper by Fromental.
Cadence Small Single-Tier Flush Mount by Circa Lighting.
Kimpton mirror by Vaughan.
Floating marble shelf from the designer's collection
In the bath, wallpaper by S. Harris.
Liaison Medium Sconce by Circa.

Hanea Grande Pendant by Circa.
Gio Ponti–style mirror from designer's personal collection. 
Artwork by Damien Hirst and Cy Twombly.
Cy Twombly, original work photo.
Cy Twombly, Untitled, 1973.
Damien Hirst, In-A- Gadda-Da-Vida, Framed.
For sales inquiries, please contact Elizabeth Gill directly. 
Next Post