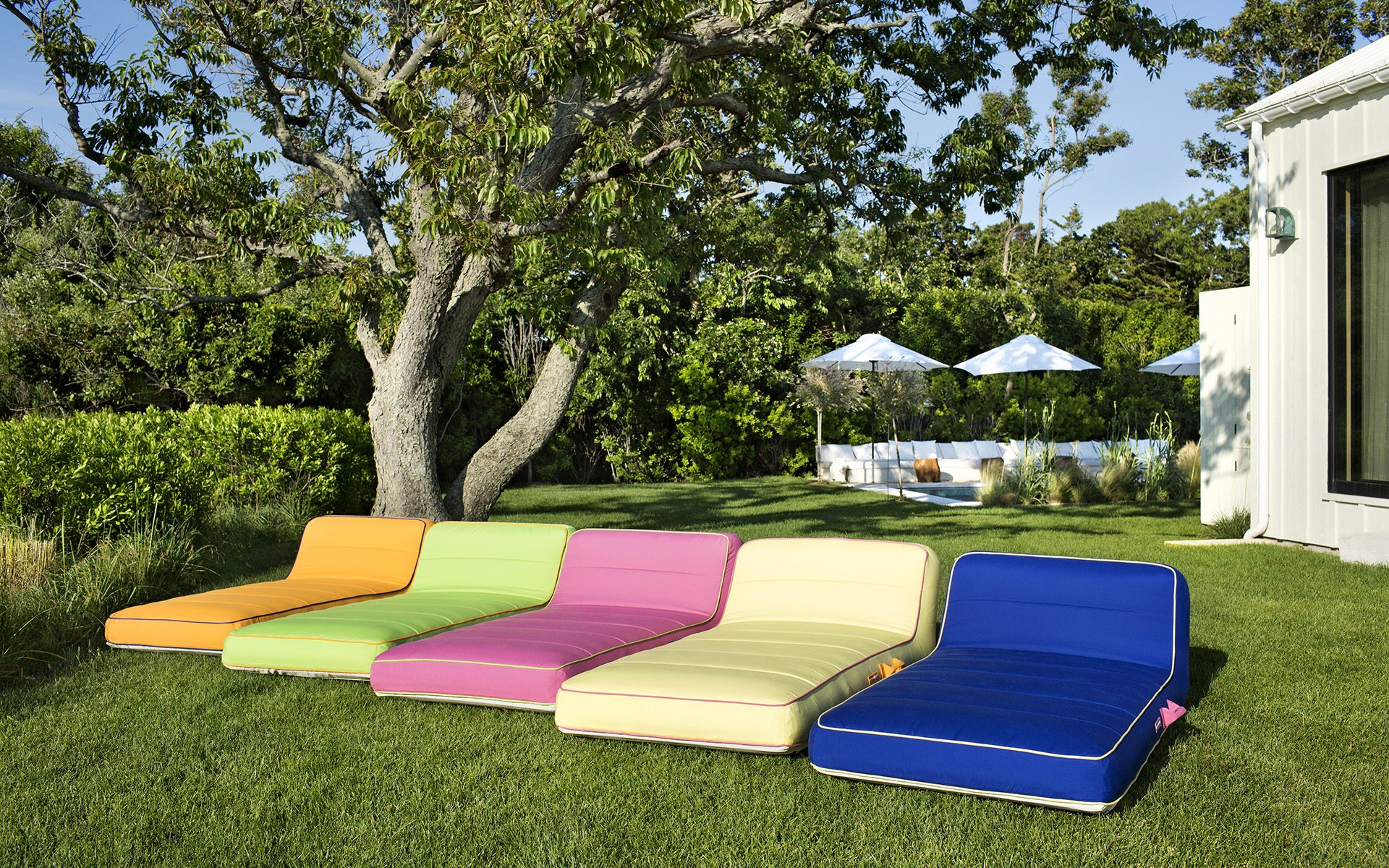 Refresh Your Vacation Home with These Chic Summer Accessories
From a colorful float by Sasha Bikoff to a refreshing collaboration with Pierre Frey, these new home accents will boost your summer state of mind
Summer fashion often means vibrant colors, exuberant patterns, and more expressive styles and the trend frequently carries over into home design. With several more weeks to go until we turn the page to fall, these furnishings and accents will spice up your vacation home or give your main residence a resort-like vibe.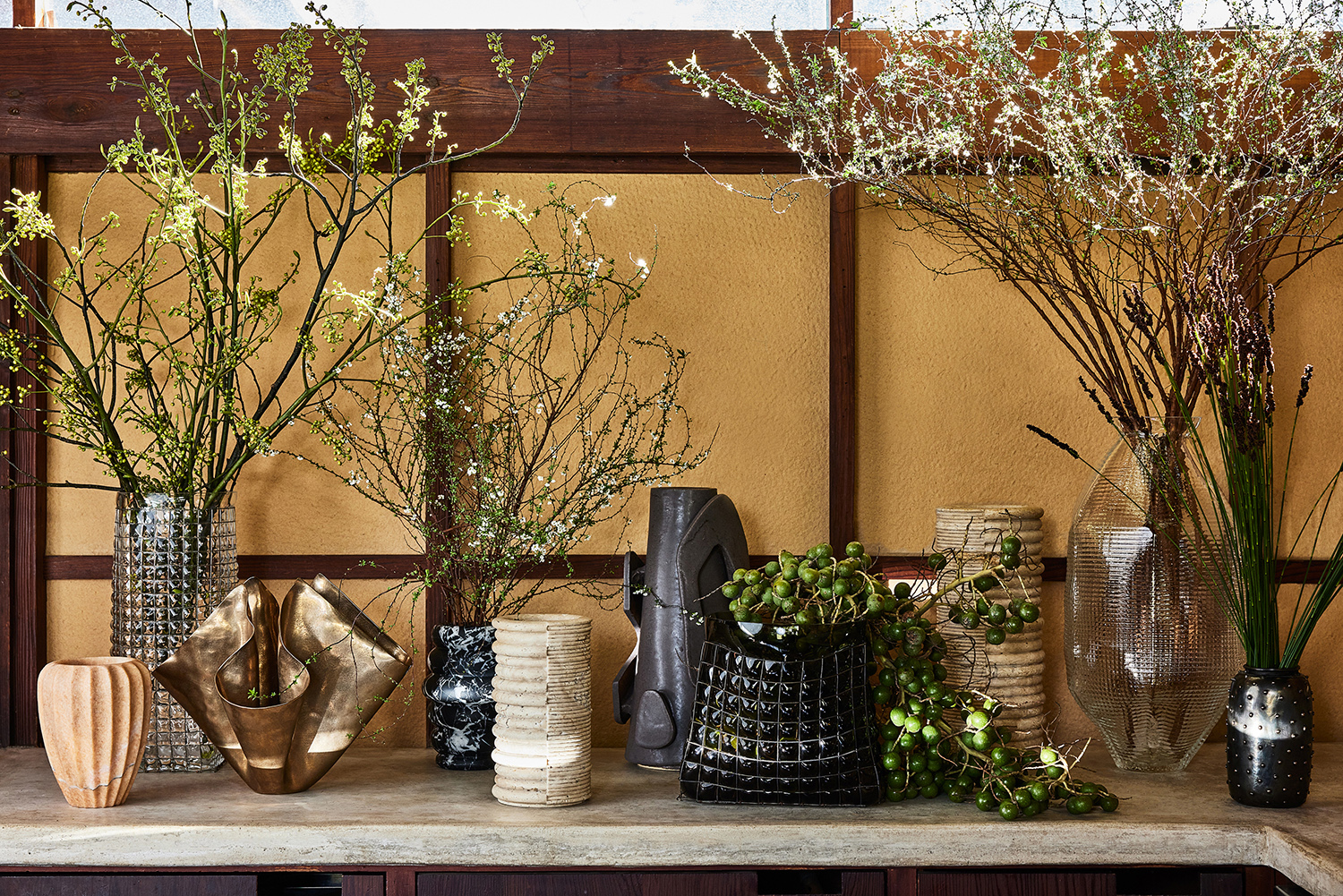 1. Grid bag vase by Vanessa Mitrani
Already celebrated for her interior and furniture designs, Kelly Wearstler's online shopping site has quickly become a go-to destination for unique pieces from an eclectic mix of international makers. The recently introduced Grid bag vase, available in clear or tobacco-colored glass, by French talent Vanessa Mitrani elevates the basic vessel into a sculptural work of art.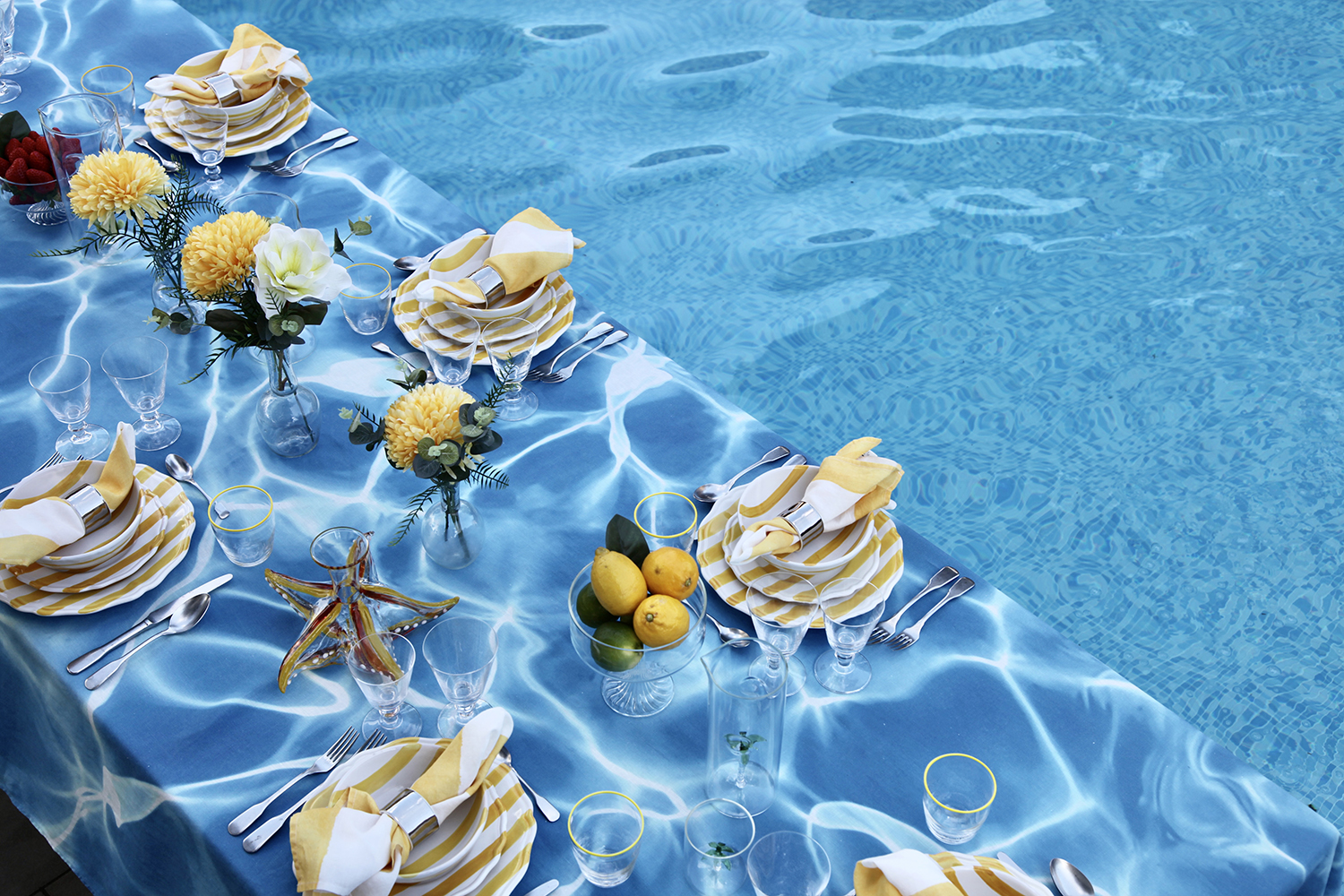 2. La Piscine linens by Summerill & Bishop
Summerill & Bishop's collection of tablecloths, placements, and napkins lend European style to any table. Their latest design, La Piscine, provides a vibrant nod to the Mediterranean with a pattern that captures the illusion of the summer sun reflecting through crystal-clear waters.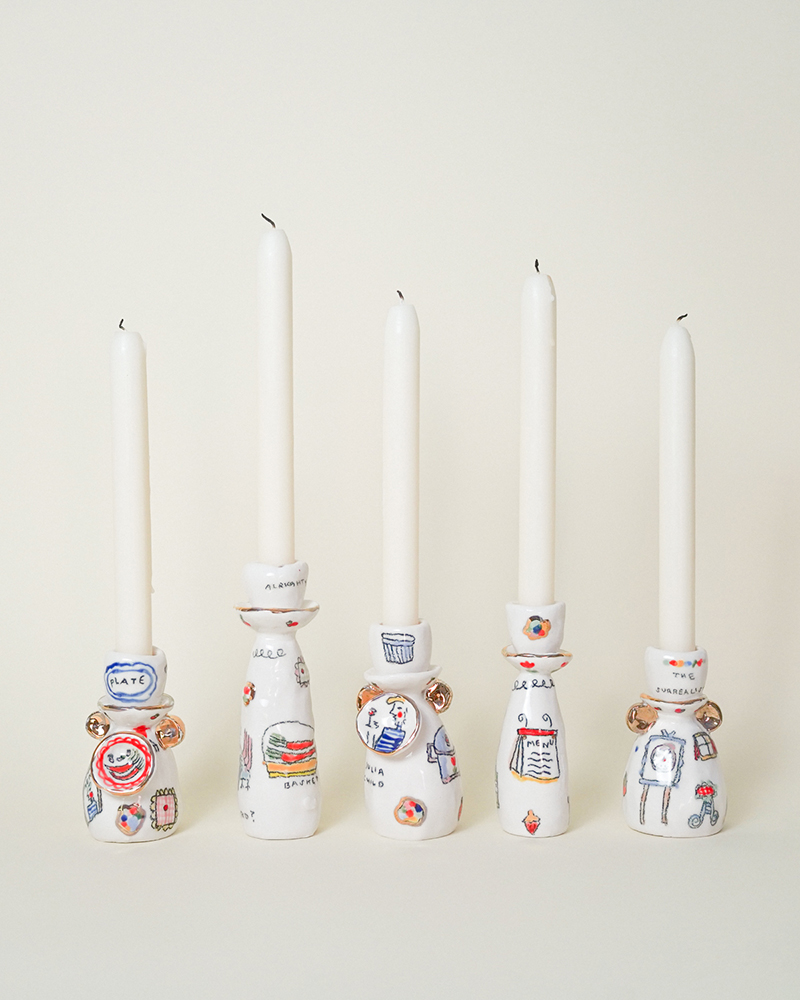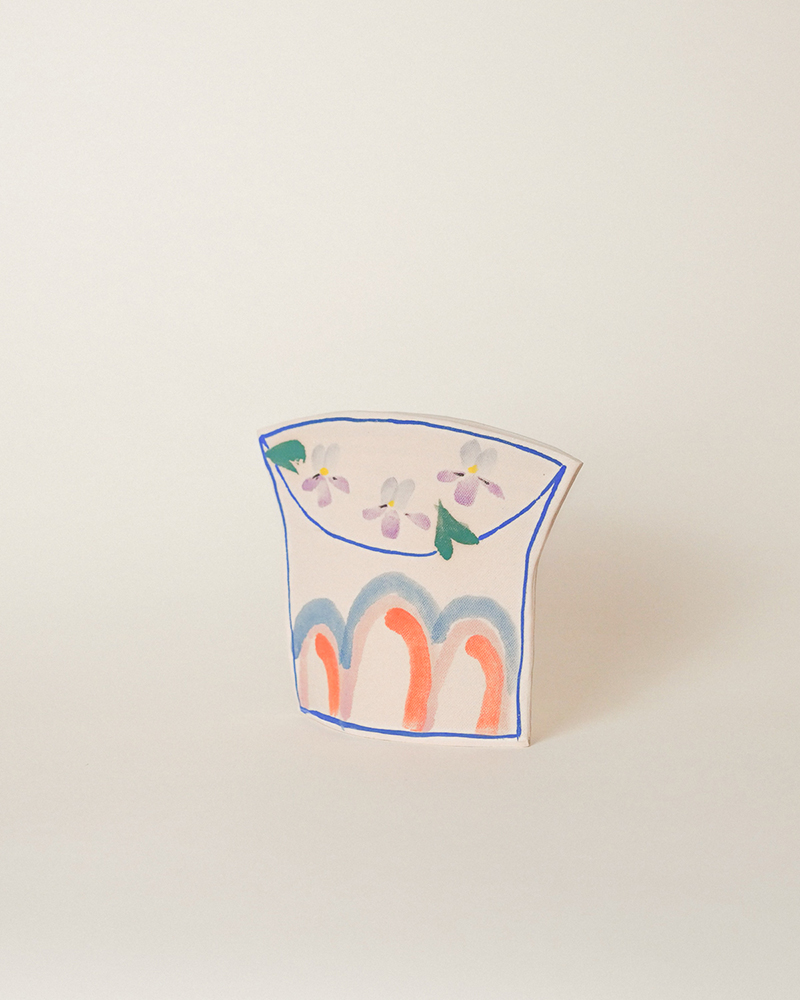 3. Fox Fodder Farms x LES Collection
New York's LES Collection gives a platform to a makers from around the world, offering a curated array of ceramics and decorative objets alongside vintage treasures. Currently, the Williamsburg studio is hosting a shop-in-shop with Fox Fodder Farms, and presenting playful pieces by female talents Nathalee Paolinelli, Evamarie Papas, Kristin Yezza, Alison Owen, Dominique Ostuni, and Elieen Braun.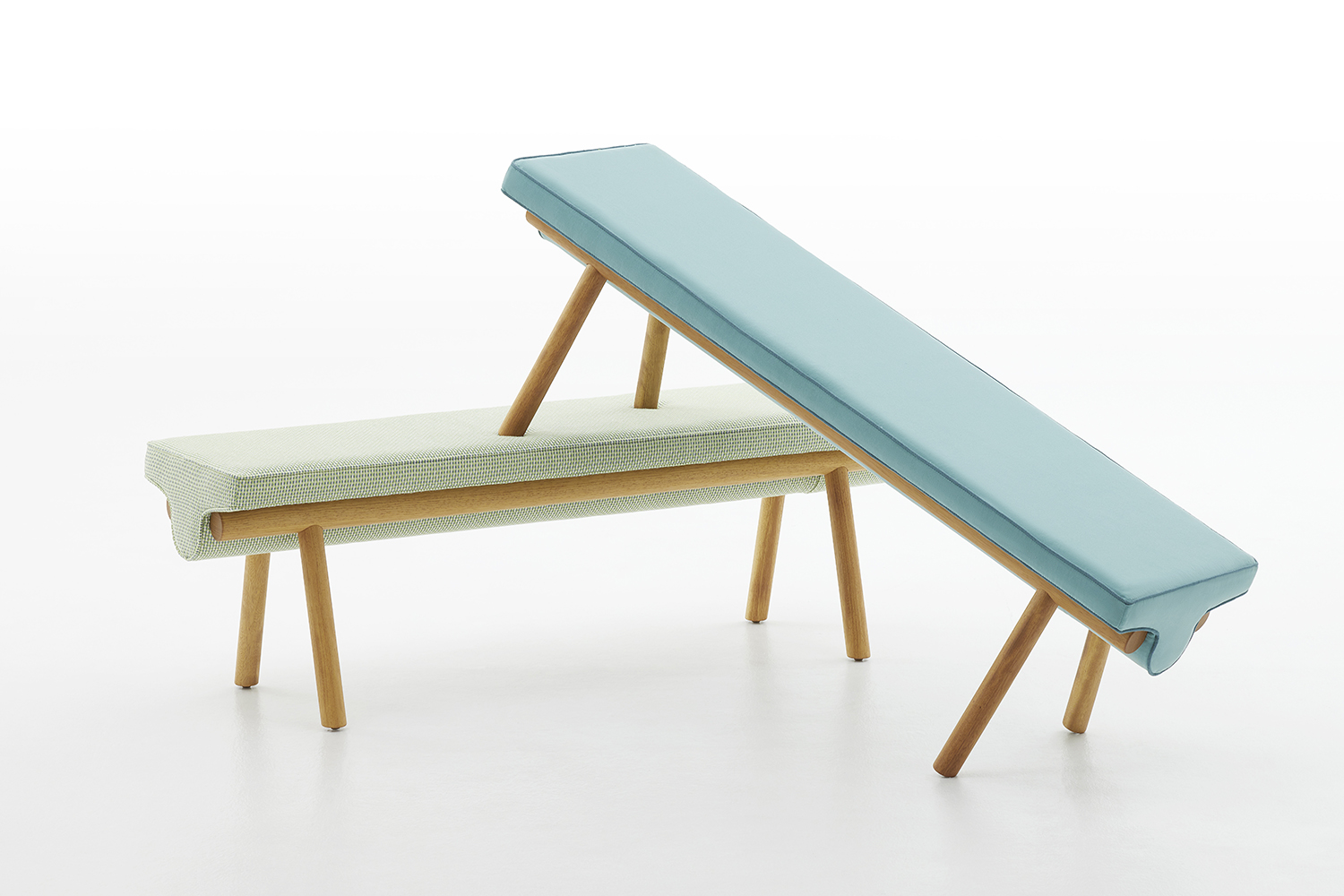 4. Fabien Petiot x Pierre Frey
While Pierre Frey's extensive collection is filled with painterly patterns created by their design team, the brand has also partnered with numerous creatives, like John Derian, Ken Fulk, and Constance Guisset, for exciting furniture, fabric, and wallpaper collaborations. Now, they've joined forces with French designer Fabien Petiot for Pierre Frey's first indoor-outdoor piece. Made from solid wood with a plush cushion, the lightweight Stere bench is easily transportable from poolside to lunch table.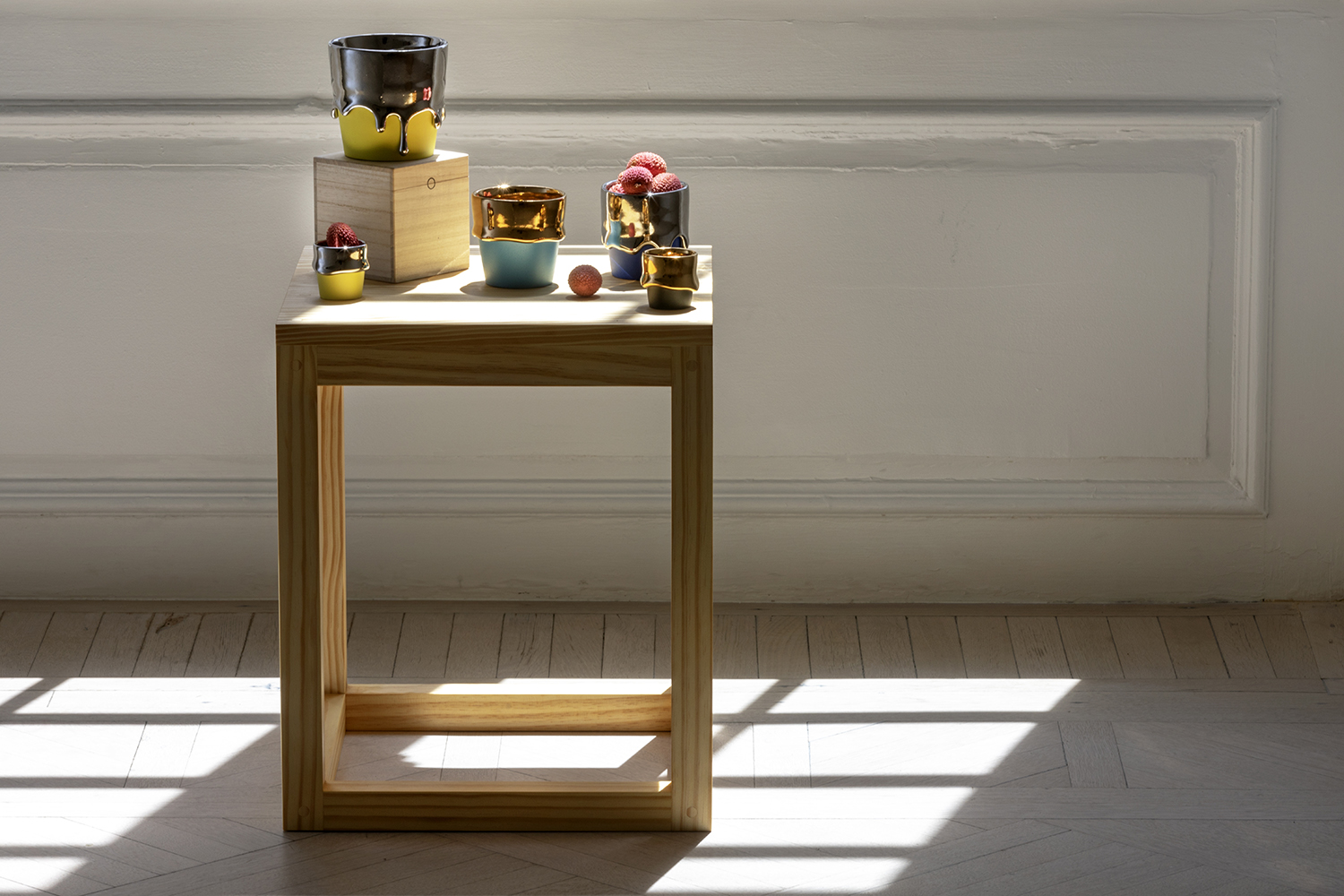 4. Judd x Kuwata at Salon 94 Design
Salon 94 Design's online shop is a treasure trove of one-of-a-kind design items and sculptural collectibles. Through July 16, the gallery is mounting a presentation that pairs Donald Judd's minimalist Library Stool 42 with Takuro Kuwata's beautiful yunomi cups—colorful vessels dripping with a thick pour of gold or platinum. Now, collectors have the opportunity to own examples of each and create the most eye-catching cocktail table in the neighborhood.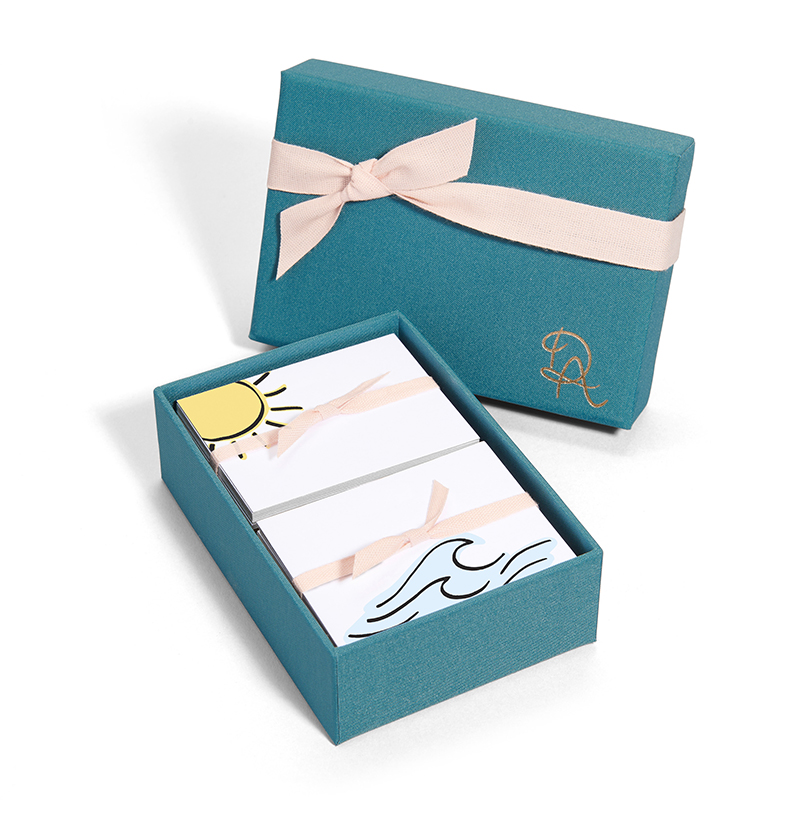 5. Dear Annabelle
Place cards add an air of sophistication to any dinner party, but keep the courtesy from skewing too formal with this lighthearted collection from Dear Annabelle. The new Summer Breeze place cards feature a whimsical illustration of sand and surf—perfect for an alfresco affair from the Hamptons to Palm Beach.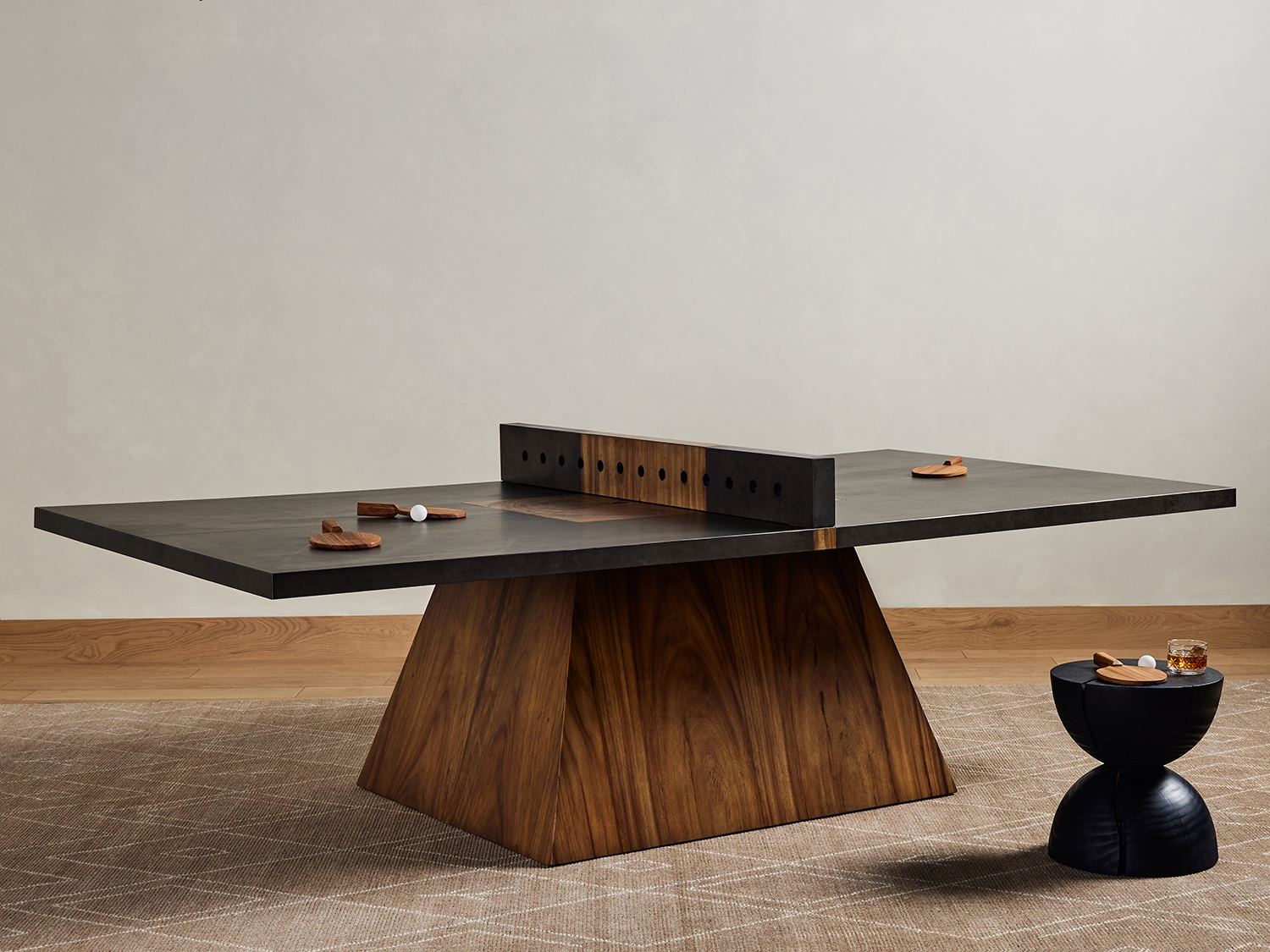 6. Four Hands
Games are the ultimate family activity for nights at the shore. Furniture maker Four Hands has introduced a new collection for favorite pastimes like ping-pong, foosball, table hockey, or poker that will transform any game room into a stunning show space. Handmade by artisans in Mexico, these remarkable pieces utilize exotic Guanacaste wood, naturally oxidized metals, and hand-applied veneers. The company also offers smaller-scale boards for tic-tac-toe and dominoes.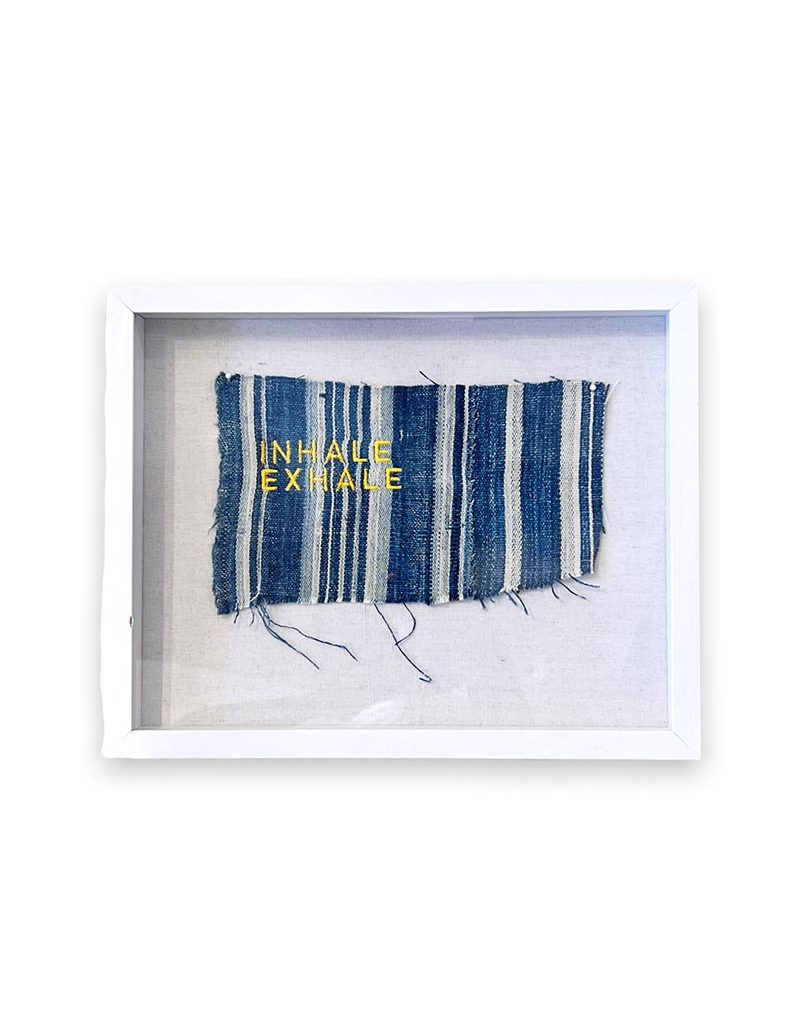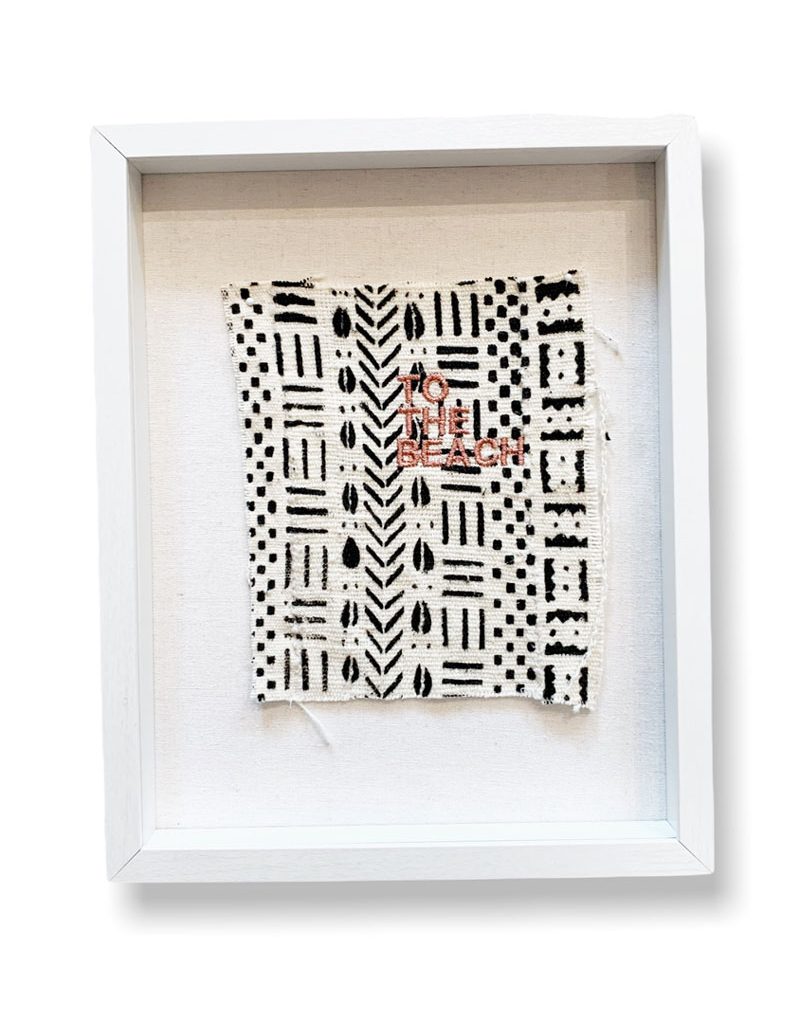 7. Hidden Gem
Southampton's Hidden Gem is truly that—a tucked away wonderland filled with artisan made goods that speak to founders Tanya Willock and Temidra Willock-Morsch's Antiguan heritage. Amongst the playful tableware, colorful rugs, and tropical hammocks are colorful artworks, including these embroidered textiles that speak to life at the beach.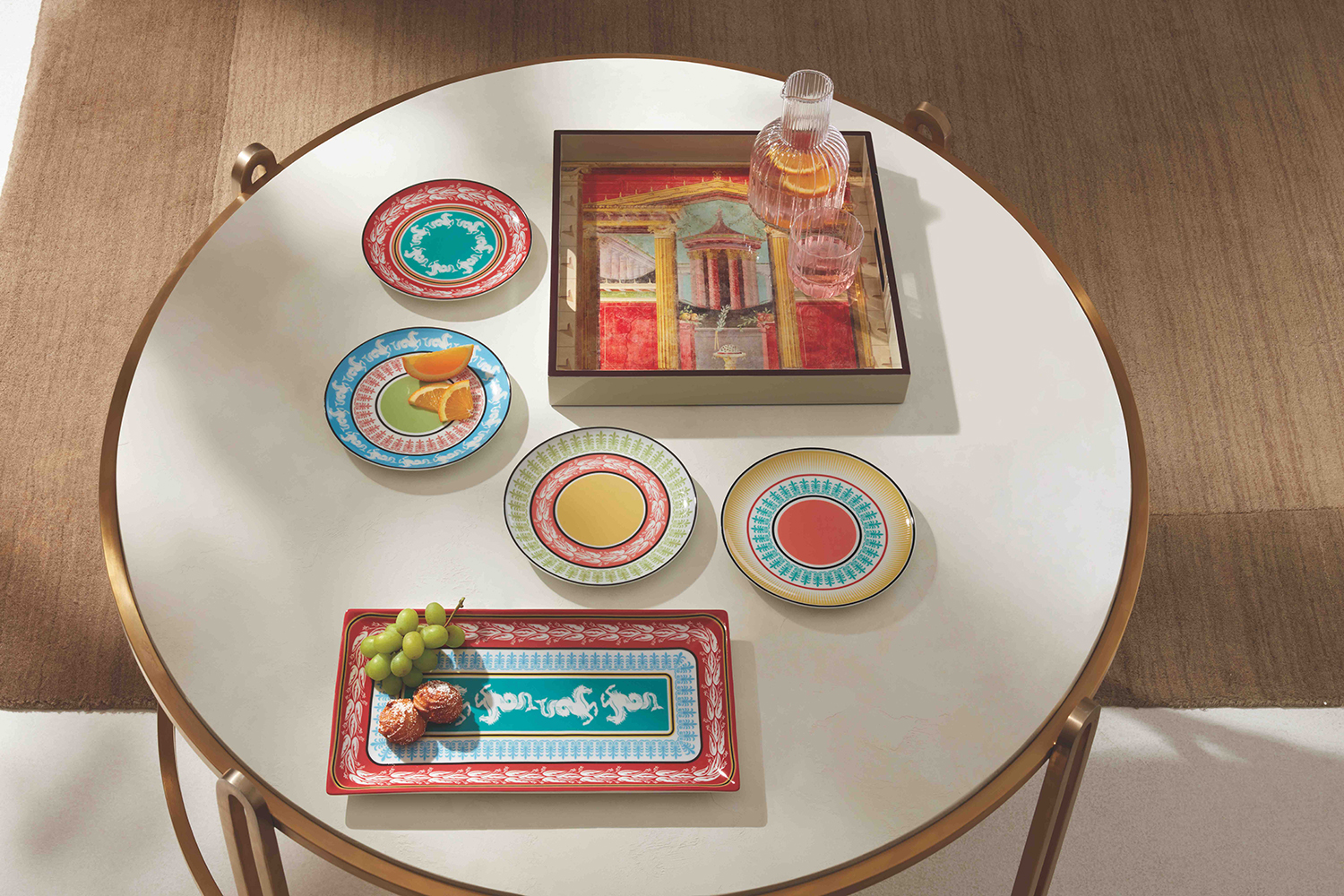 8. The Met Store
To celebrate the Metropolitan Museum of Art's current exhibit of ancient Greek and Roman sculpture, "Chroma: Ancient Sculpture in Color," the institution's remarkable shop introduced a festive selection of tableware inspired by works from the 4th Century B.C. and the 1st and 2nd Century A.D. Browse colorful dessert plates, porcelain and lacquer trays, and espresso cups and saucers with illustrations of antiquities.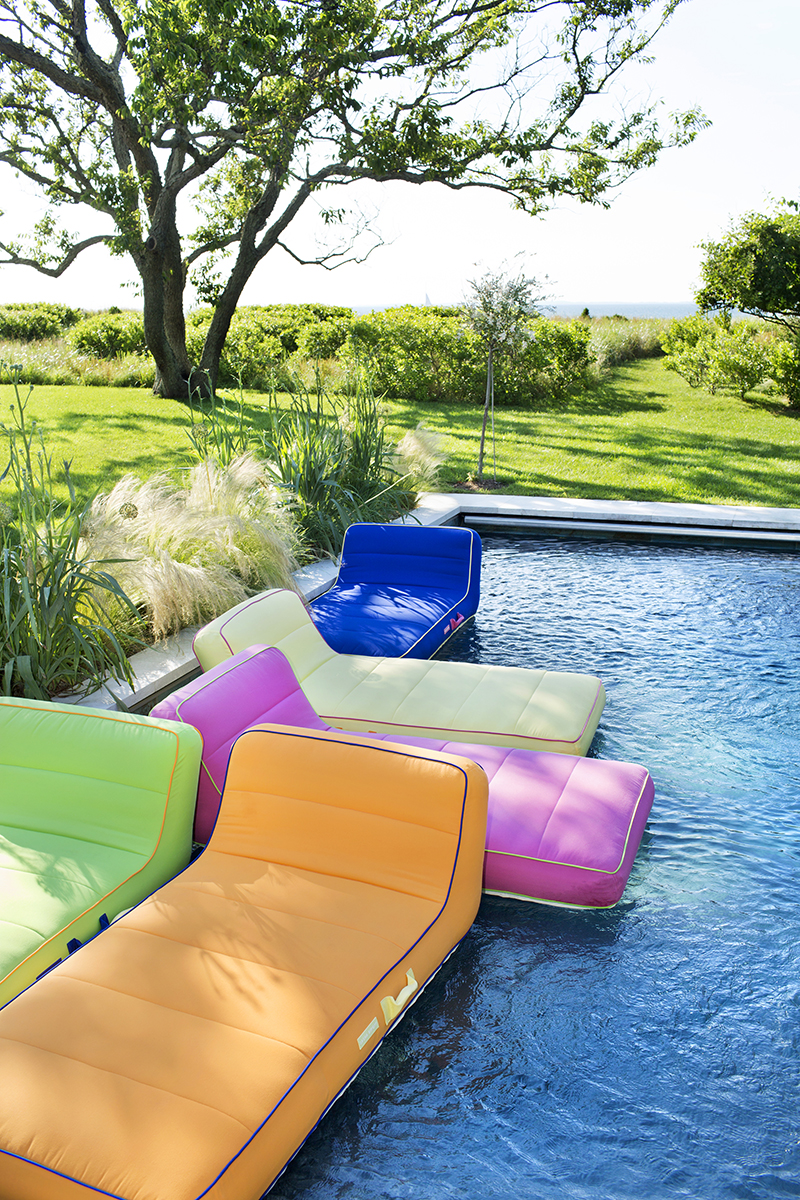 9. Sasha Bikoff x Oliver James
Perhaps no designer has embraced color and pattern with the same level of gusto as Sasha Bikoff. Now, she's lending her passion for palette to Oliver James, a maker of sartorial pool loungers and floats. Here, she renders the brand's signature Lilo in five tropical colorways, including Dragonfruit pink, Kiwi green, and Pineapple yellow.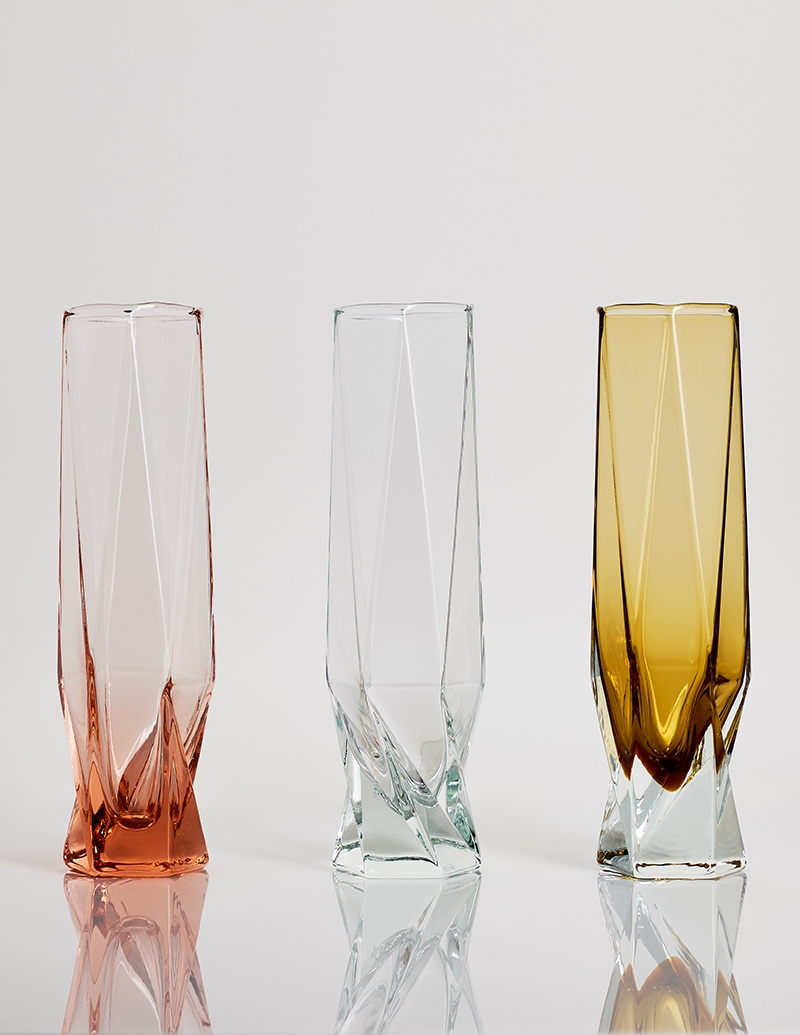 10. Max ID
Based in New York and Bali, designer Maximilian Eicke creates furniture and glassware the push the boundaries of form, featuring hard angles and intense geometries to striking effect. Now, he's building on his collection of beautiful glassware with the addition of champagne flutes in clear, amber, and blush hues. The Ghost flutes (available for order starting July 18) tout solid bases that make them perfect for outdoor entertaining.
Next Post