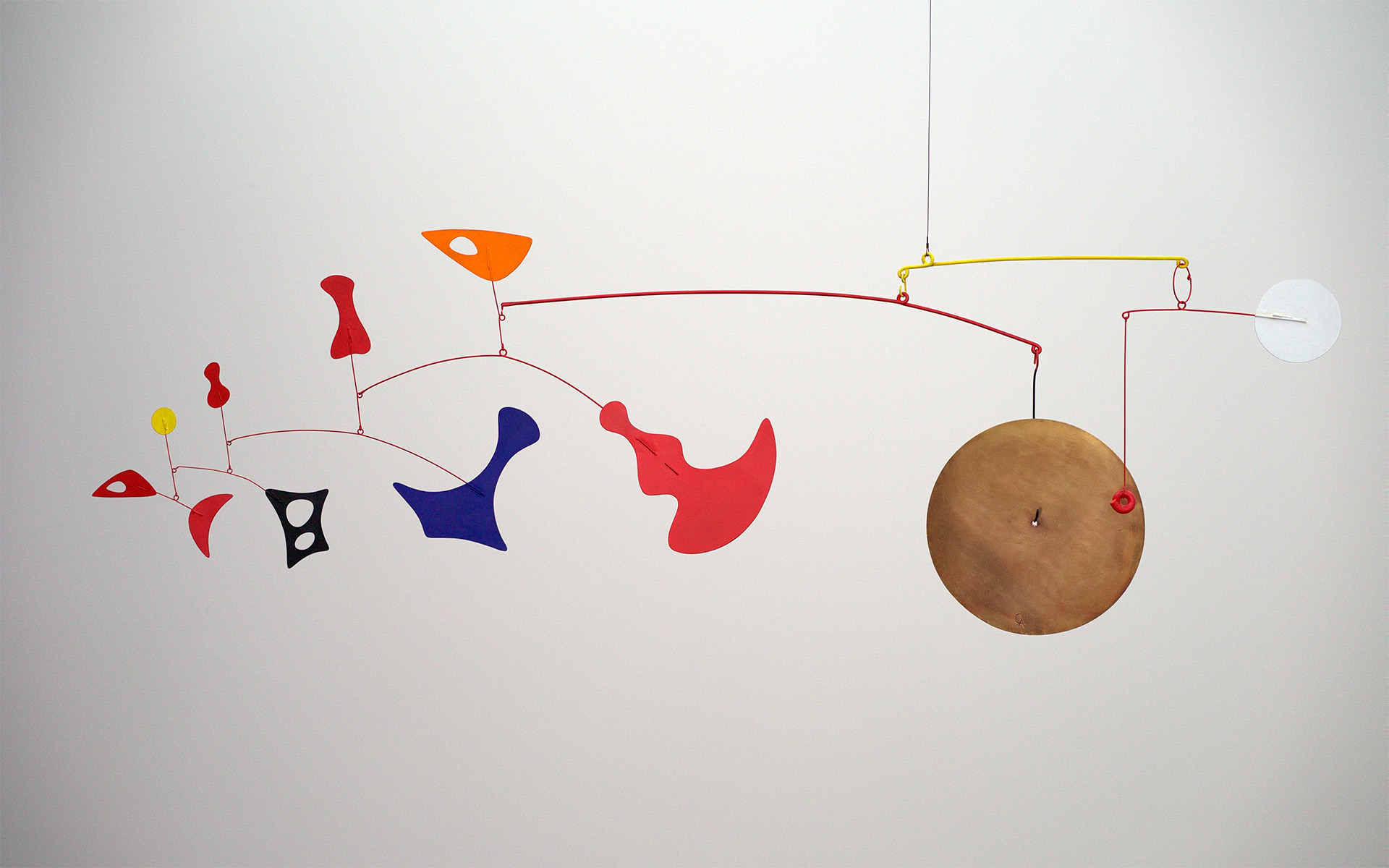 How the Former President of Microsoft Amassed an Extraordinary Calder Collection
Major works by famed American sculptor Alexander Calder have been donated to the Seattle Art Museum by Kim and Jon Shirley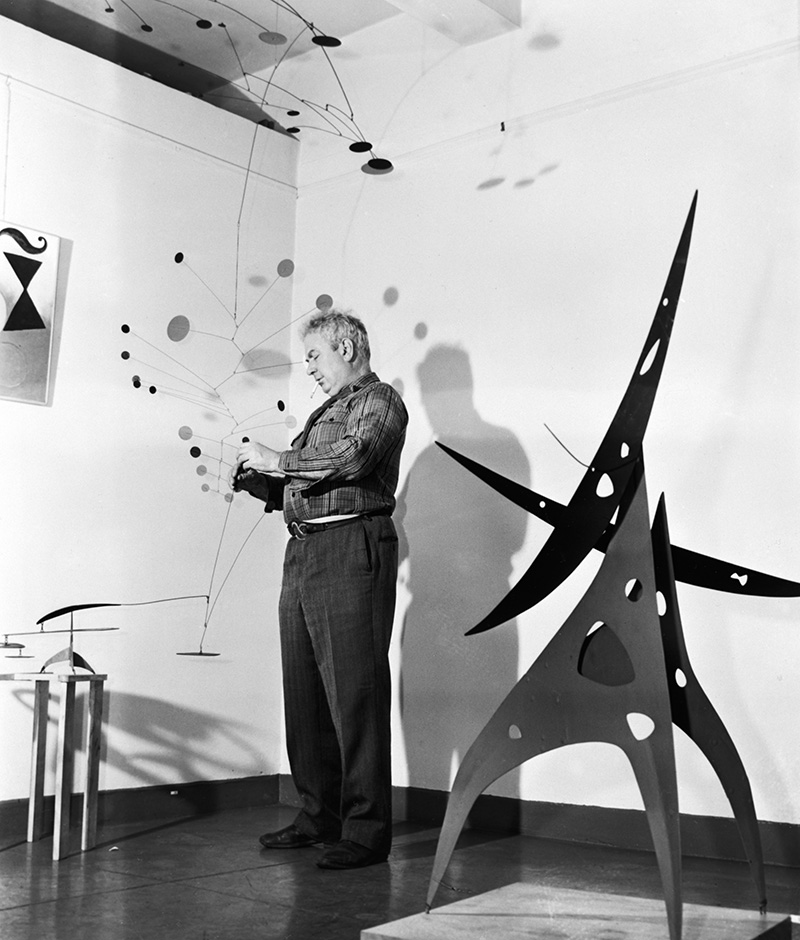 Jon Shirley remembers the first time he saw a work by Alexander Calder. A teacher showed his class a book featuring the late artist's work, and there was something about the way the wire, shapes, and color came together that struck Shirley, who was a teenager at the Hill School in Pottstown, Pennsylvania. "When I left the school, I came up with a strong interest in sculpture and in jazz," he recalls. "We did a trip to the Philadelphia Museum, and then we did a trip to see those not just in books but in reality. It really stuck with me over the years."
From that moment, Shirley took every opportunity he could to get a glimpse of Calder's minimal yet captivating work. "If I found a museum that had some Calders in it at the time, I'd go in," said Shirley, who now lives in the Seattle area. "I can't tell you how many times I went into the Whitney's Breuer building. They had a room, it's kind of hidden. You walk down a couple of steps in the swarm room and it was all Calders."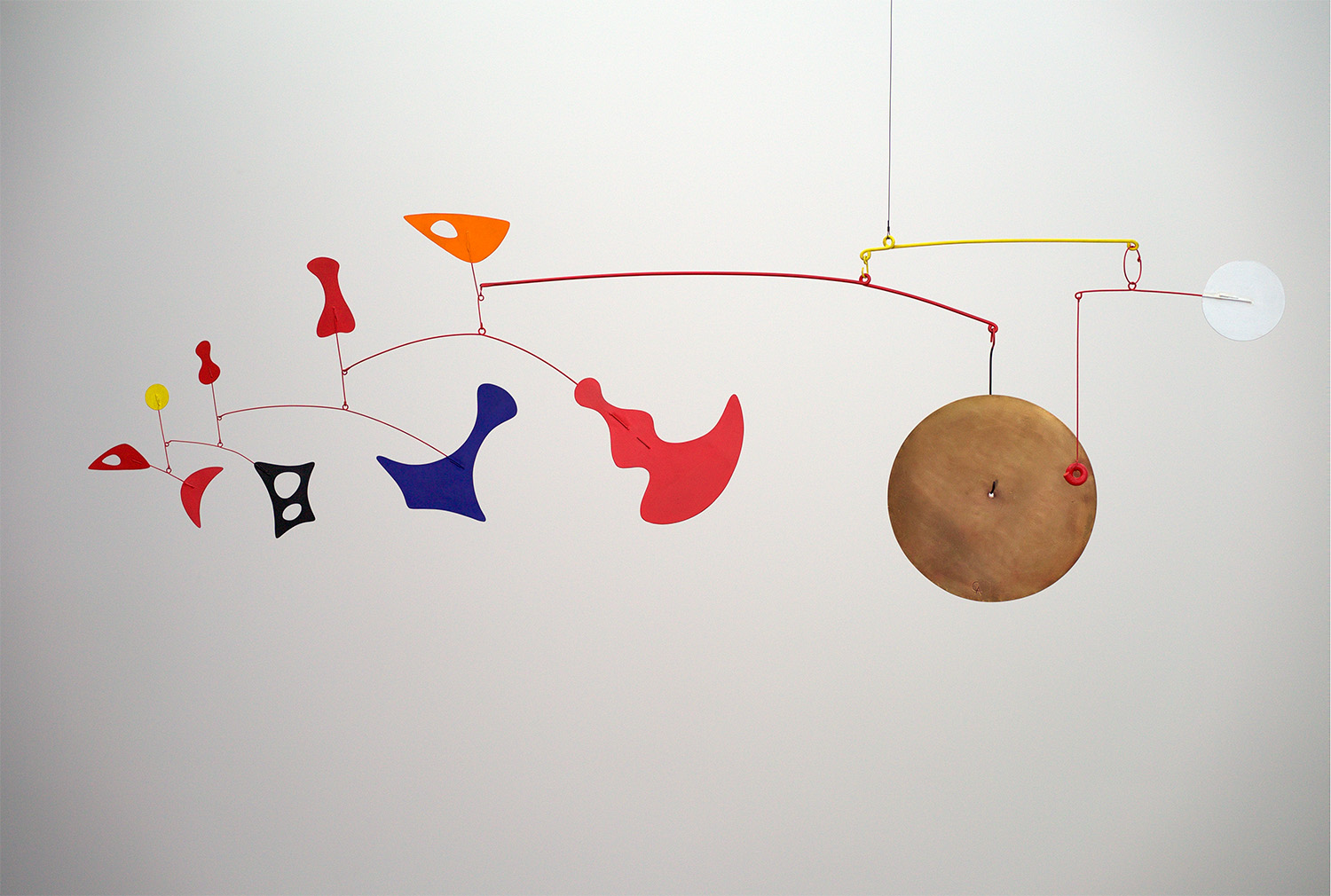 Shirley acquired his first piece on a whim. Three decades later, he had been appointed the CEO, president, and director of Microsoft. He started collecting art. "I had an afternoon, a little bit of time and I discovered that the Calder estate was represented by Pace Gallery," recalls the collector. "I just walked in the door and said, 'You got a Calder for sale?' The man who was managing the gallery decided I was okay and took me to a private showroom." Shirley saw Squarish, a 1970 mobile adorned with a different form at the end of each wire in either red, white, black or yellow.
The tech executive—who retired from Microsoft in 1990 but remained on its board until 2008—was hooked, and so was Mary, his wife at the time. The couple acquired a Calder work nearly every year until she passed away in 2013, and he continued to amass a collection of Calders with his new wife Kim Richter Shirley, a retired attorney and CPA who he married in 2016. "He created a whole new art form," said the collector. "He created sculpture that's open to hang in space and incidentally move. There's just something about how my brain works that I really enjoyed being with the works."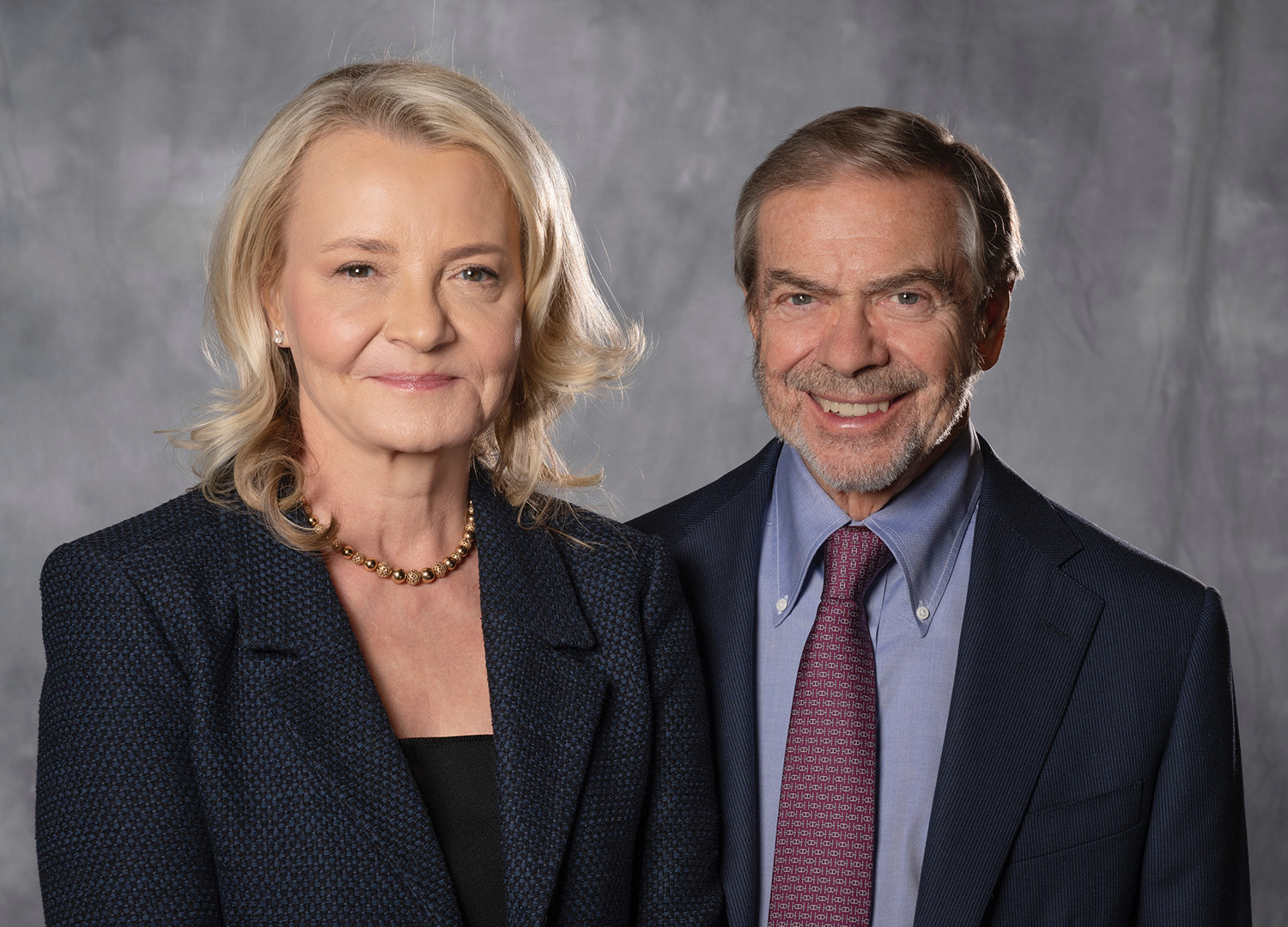 Last spring, the Shirleys announced that they wanted to share the joy of Calder by inviting everyone in Seattle to enjoy their collection of over 45 of his seminal works by gifting them to the Seattle Art Museum (SAM). To mark the generous donation (its estimated to be worth over $200 million, plus a $10 million endowment and annual gifts of $250,000 to $500,000 to support programming and research), which includes funding for programming, school visits, and partnerships with community organizations on top of the Calder art, SAM opened "Calder: In Motion, The Shirley Family Collection," the inaugural exhibition in the multiyear initiative, which runs through August 4, 2024.
The Shirley Family Collection of Calders includes several mobiles—some say he invented them; they're also the most well-known part of his oeuvre, stabiles—they're like his mobiles, made with wire elements decorated with dangling shapes that move, except they stand on the ground, lithographs, goaches, drawings, and ephemera. They range from tiny miniature sculptures that Calder liked to give out as gifts, to a giant one used as a stage set in a collaboration with the great choreographer Martha Graham.
A 1948 mobile punctuated by a small brass gong used to hang above their dining room table.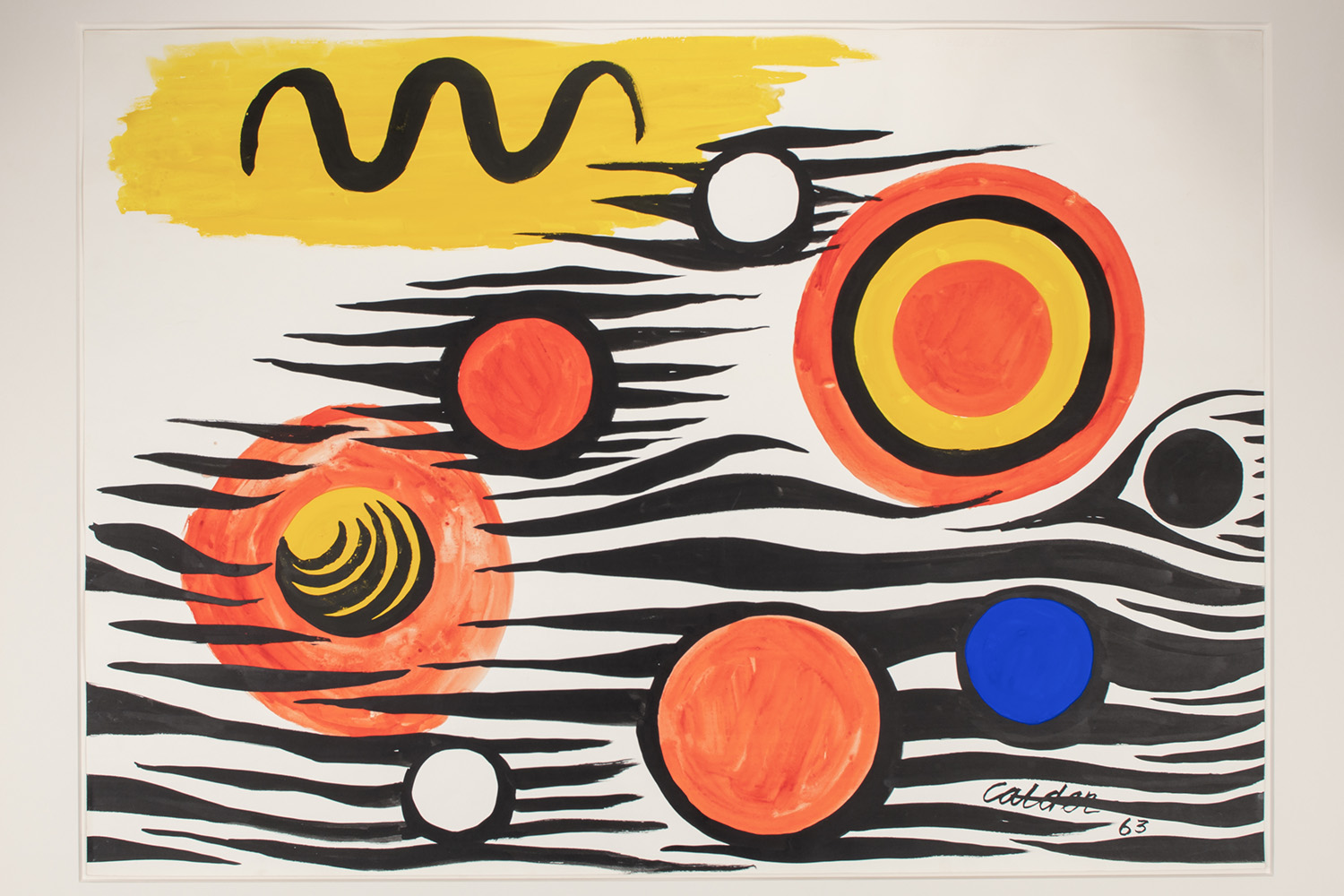 "During the pandemic, we did a lot of puzzles in the dining room with the gong and so it would be above us as we were focused and then every now and then you'd just hear it," said Kim. "And it just was a delight."
"We'd never really heard it before because we're never in there quiet," chuckled Jon.
Most of the Shirley collection is from Calder's post-war era, which Shirley says is when "he made his greatest works."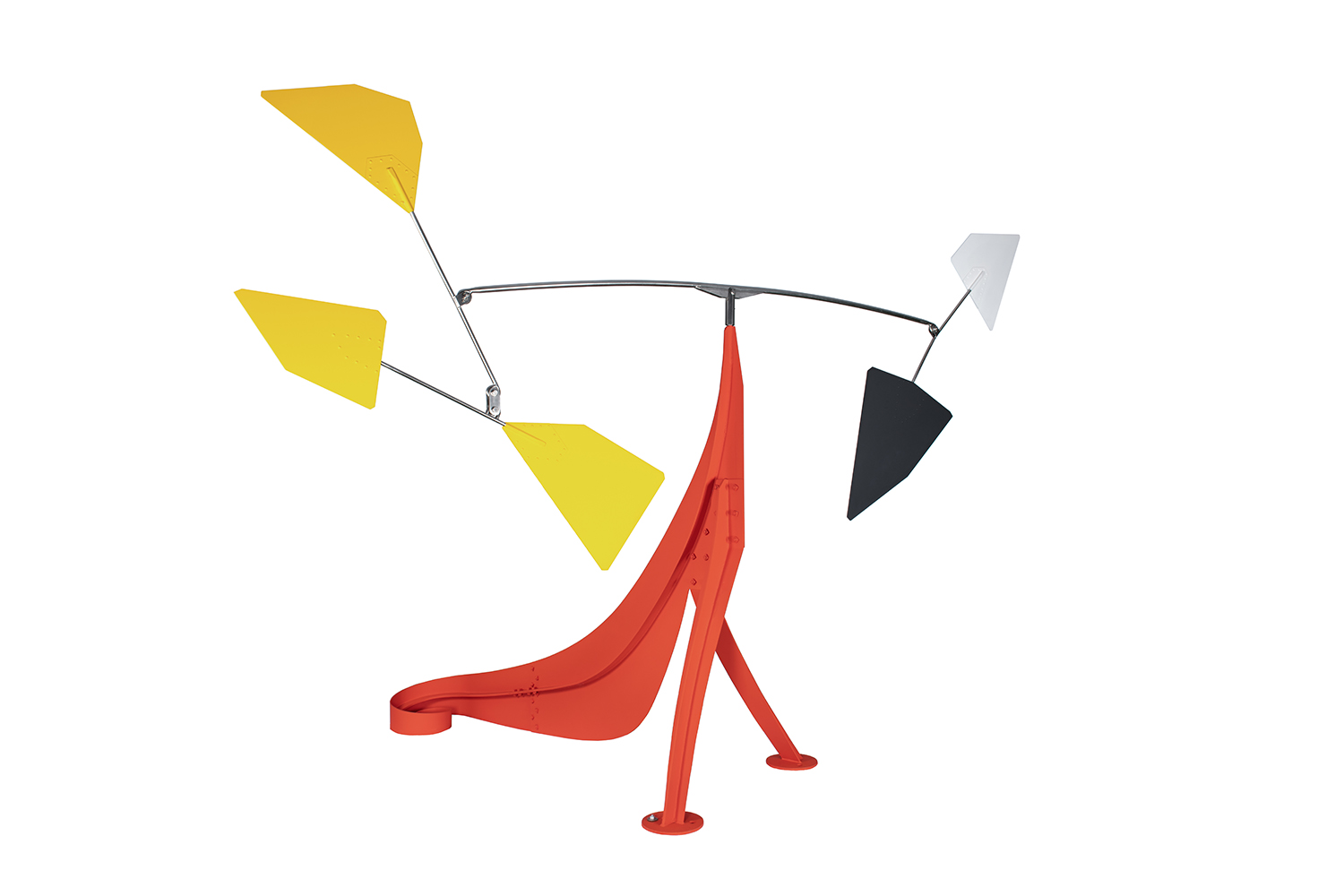 After visiting the Shirley home in Medina sans Calders, we headed to SAM for a preview of the exhibition. Calder's grandson, Alexander S. C. Rower, who started the foundation in 1987, revealed his family's Seattle connection; his grandmother—Alexander Calder's wife—Louisa James Calder, was born in Seattle in 1900 and lived there with her family for five years.
"This exhibition exceeds our greatest hopes; everything there looks better than in our house," admitted Shirley to the audience during the press preview. "It can be lower, it can have a beautiful white background and not have windows in the back. It's beautifully done, beautifully presented."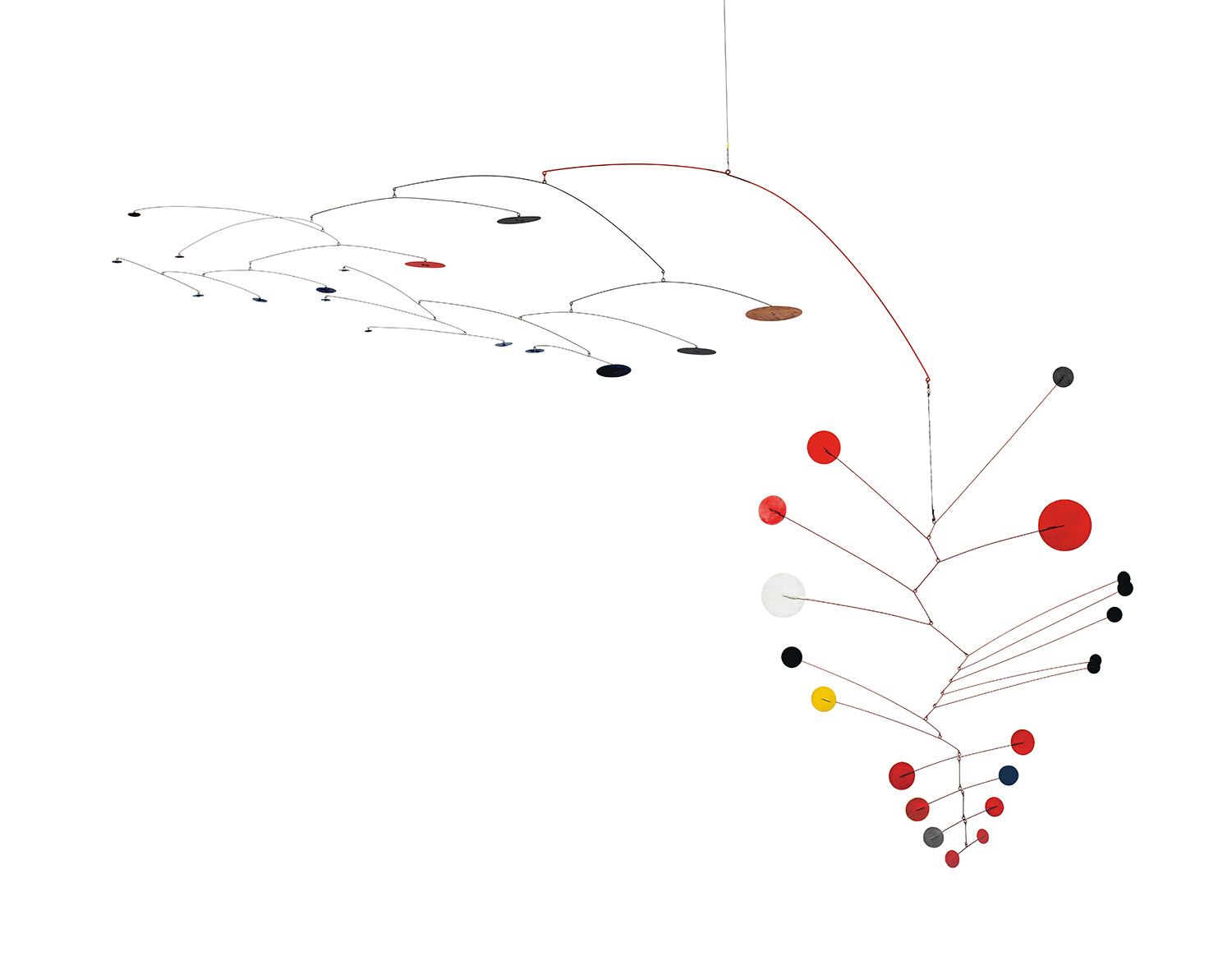 The Shirleys may have lived with the Calders (as well as several Chuck Closes, Joan Mitchells, a Rothko, Firelei Báez, Julie Mehretu, and Agnes Martin) in their 27,300-square-foot home, but at SAM, they truly stand out against the curved walls and white backgrounds. The exhibition begins with a work that isn't typical of Calder, a wood sculpture of a bulbous, curved woman from 1929, juxtaposed against one of the larger works, a metal sculpture called Mountains. Some of the Calder mobiles move lyrically as air flows throughout the room, and the shapes appear to dance with one another. One of the highlights is a 1942 fish-shaped mobile formed by wire, with shards of glass or porcelain dangling in each scale, turning as it rotates, reflecting light like stained glass.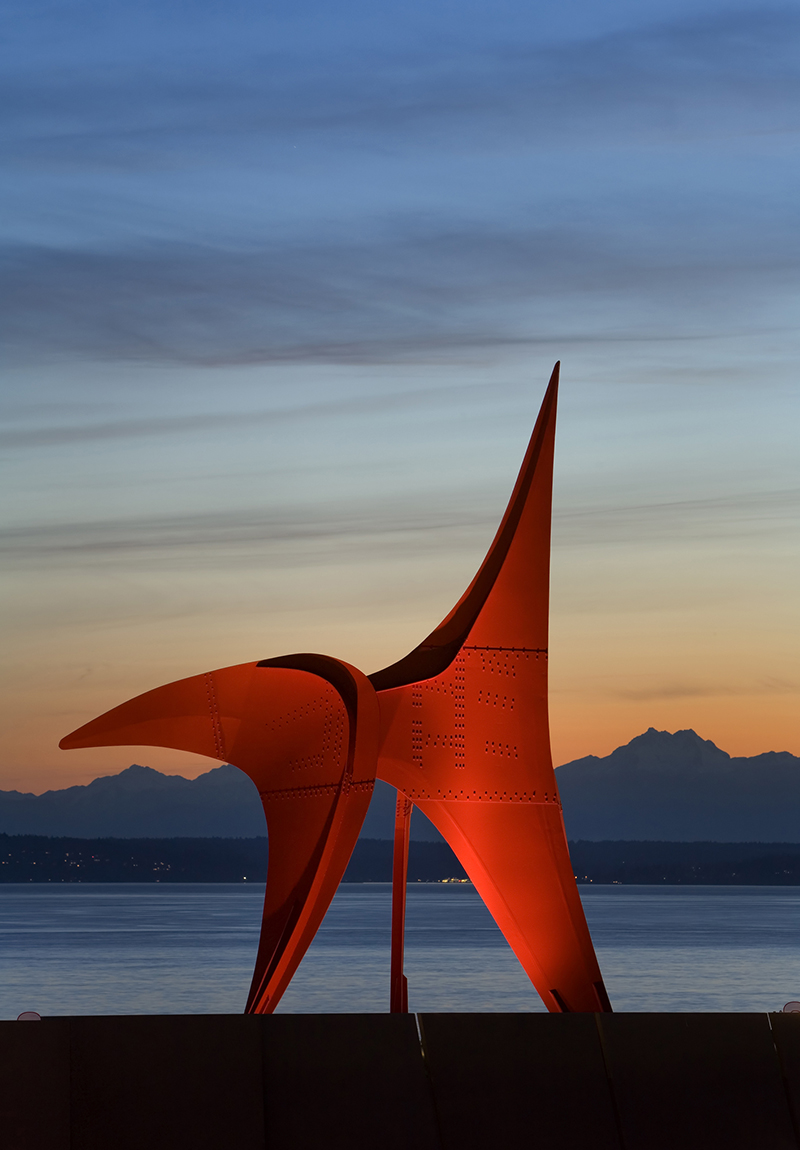 In addition to SAM, the Shirleys were also the driving force behind the Olympic Sculpture Park, whose crown jewel is a 38-foot-tall Calder sculpture called Eagle that Shirley used to admire in front of an office building when he worked in Fort Worth, Texas, that the was acquired through a donation by the Shirleys to the museum's acquisition fund. The building developers had sold it, and it sat at the Philadelphia Museum of Art. When the museum was unable to acquire it, somebody told the Shirleys it was available.
"We think Calder is probably the most approachable artist, he's a timeless artist and people can kids are gonna look at something that's 60 years old and say, You could have been made yesterday, so we hope it'll really help the museum and we hope in downtown Seattle, it's going bring more people in and that's the goal of what we're doing."
Next Post