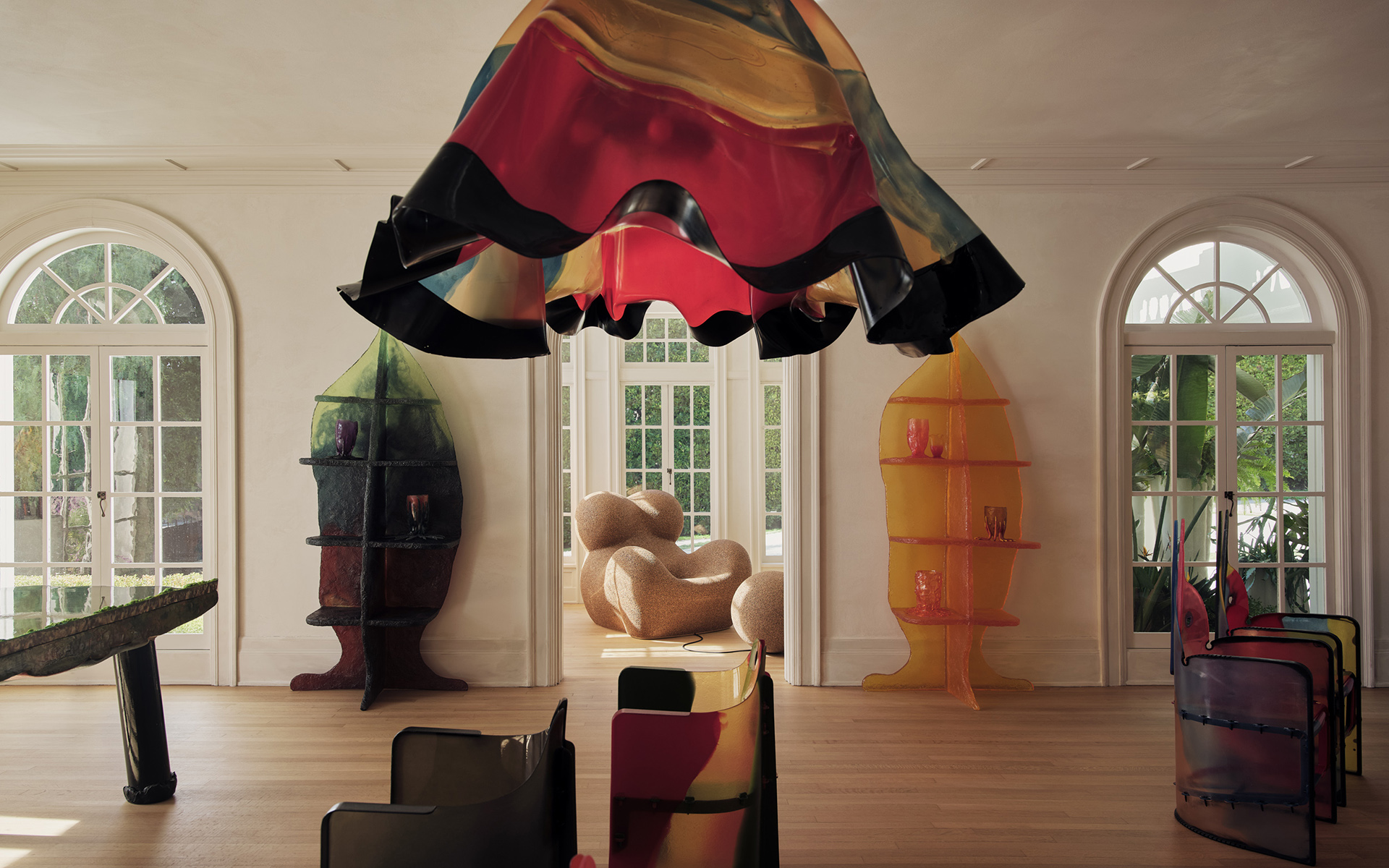 What to Do and See in Los Angeles During Frieze Week
The influential British import's West Coast affair started in 2018, but a growing number of galleries around town has turned the fair week into a larger fete of creative vibrancy
Something has recently shifted in the Los Angeles art scene. While the city has always had its own West Coast canon and community with influential institutions like LA MoCA and LACMA and local galleries egen Projects, Night Gallery, LA Louver, and David Kordansky Gallery, the city of angels has seen an exodus of east coast fixtures opening up shops too. International blue chips like Hauser & Wirth, David Zwirner, Sean Kelly, and Pace Gallery have now more recently claimed their spots in this glitzy feast. And since the arrival of the international Frieze art fair in 2019, the scene is only getting buzzier.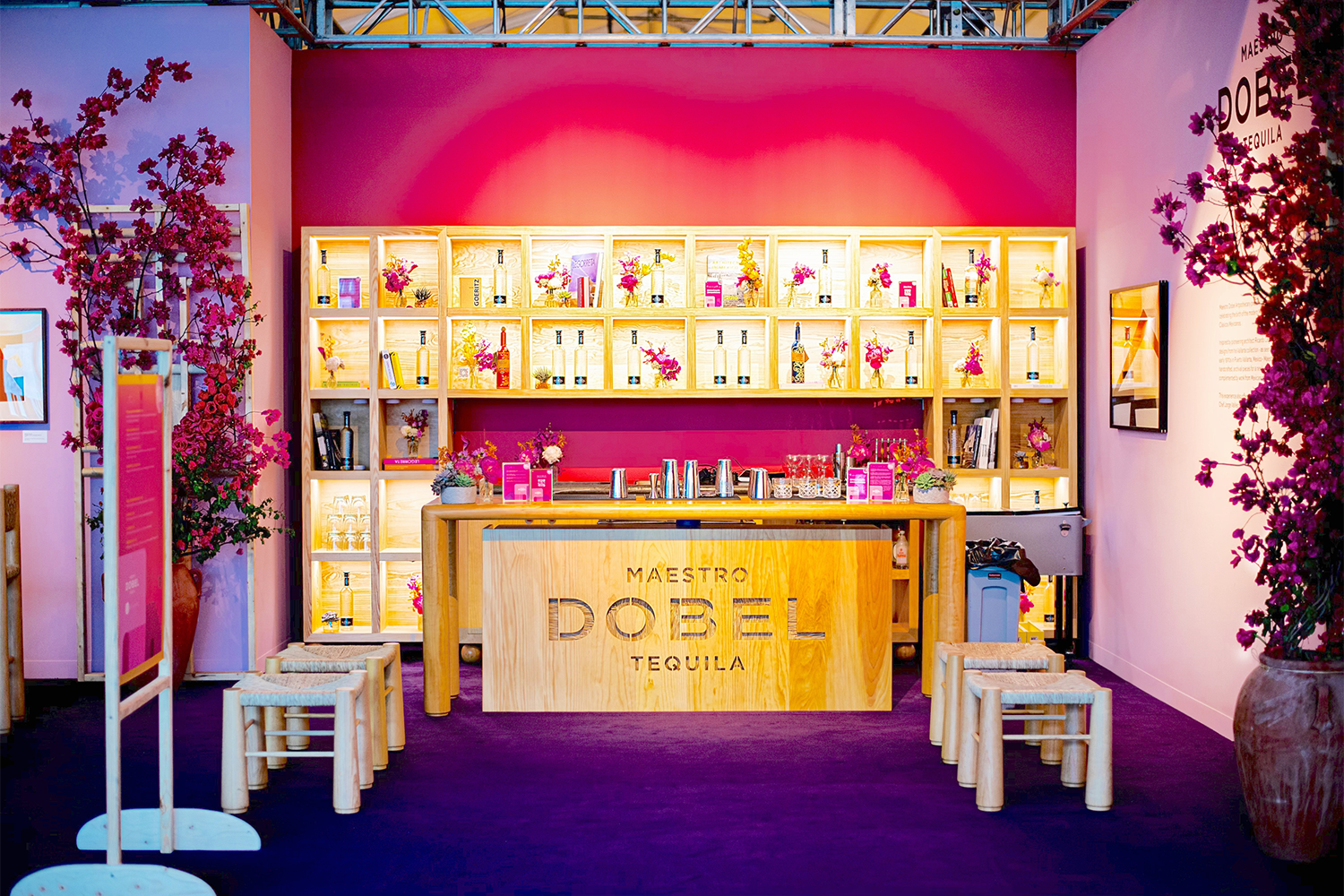 The upcoming fourth edition takes place at Santa Monica Airport for the first time, and is set to be Frieze's largest edition to date with 120 galleries from 22 countries. Given the city's distance to European art capitals and its relatively more insulated art community, the scale in this year's fair is impressive and a sign for a growing trust in its future. Look out for attention to local gallery Various Small Fires's two-artist booth dedicated to the weavings of L.A.'s own Diedrick Brackens and Minneapolis-based Dyani White Hawk, a collaboration between two New Yorker galleries Ortuzar Projects and Andrew Kreps to exhibit works from the half century career of Ernie Barnes as well as Londoner powerhouse Victoria Miro's solo booth dedicated to new suite of works by queer figurative painting's leading artist Doron Langberg. Beyond the fair aisles, there is plenty to discover across town.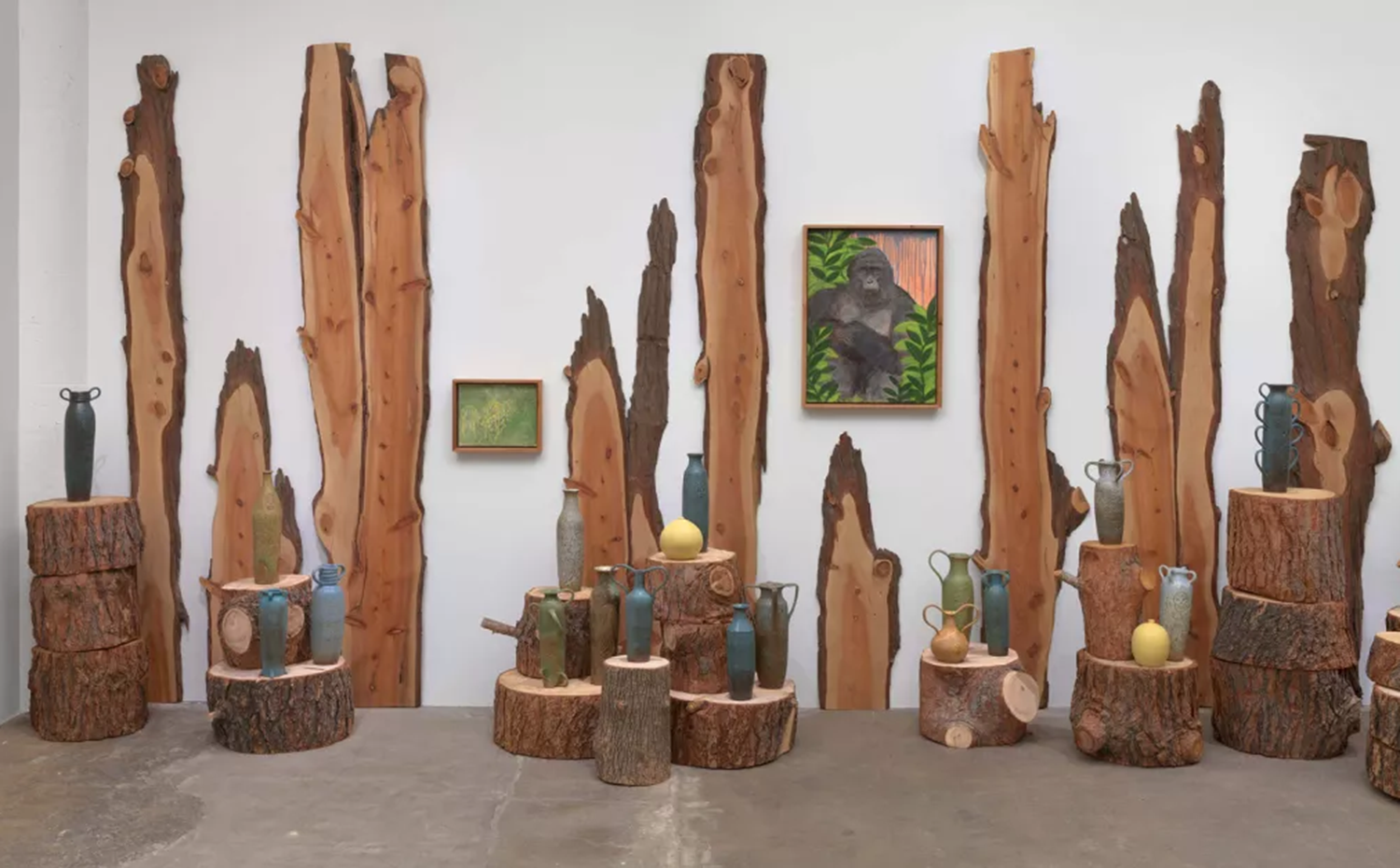 For a break from the fair fatigue, Mexican tequila maker Maestro Dobel has set up an installation of furniture by influential Mexican designer Ricardo Legoretta, created during the nation's Golden Age in design in the 1970s. As the fair's longstanding collaborator in the United States, the tequila producer has once again tapped design expert Alejandra Martinez to orchestrate a multistory experience with pieces Legorreta had designed five decades ago for Hotel Camino Real in Puerto Vallarta as well as crafted cocktails and tamales.
At the fair's Ruinart lounge, the French champagne maison uses its platform to exhibit paintings by the local artist Stanya Kahn as the new iteration of its annual R.U.in.ART Commission. The display, which is organized in collaboration with Frieze's Director of Americas, Christine Messineo, includes romantically vibrant paintings of nature's nonhuman inhabitants. Particularly poignant due to Los Angeles's ongoing struggle with forest fires, the paintings depict a woodpecker, a silver-back gorilla, or a coyote in a slightly surreal uninterrupted environments, engulfed in nature's own rhythm and compassion. With frames made out of wood salvaged from Kahn's own studio and hand-thrown ceramic sculptures of animals on fallen tree parts, the installation is a contemplative break from the fair hast to consider the world running its course outside and the human intervention to this equilibrium.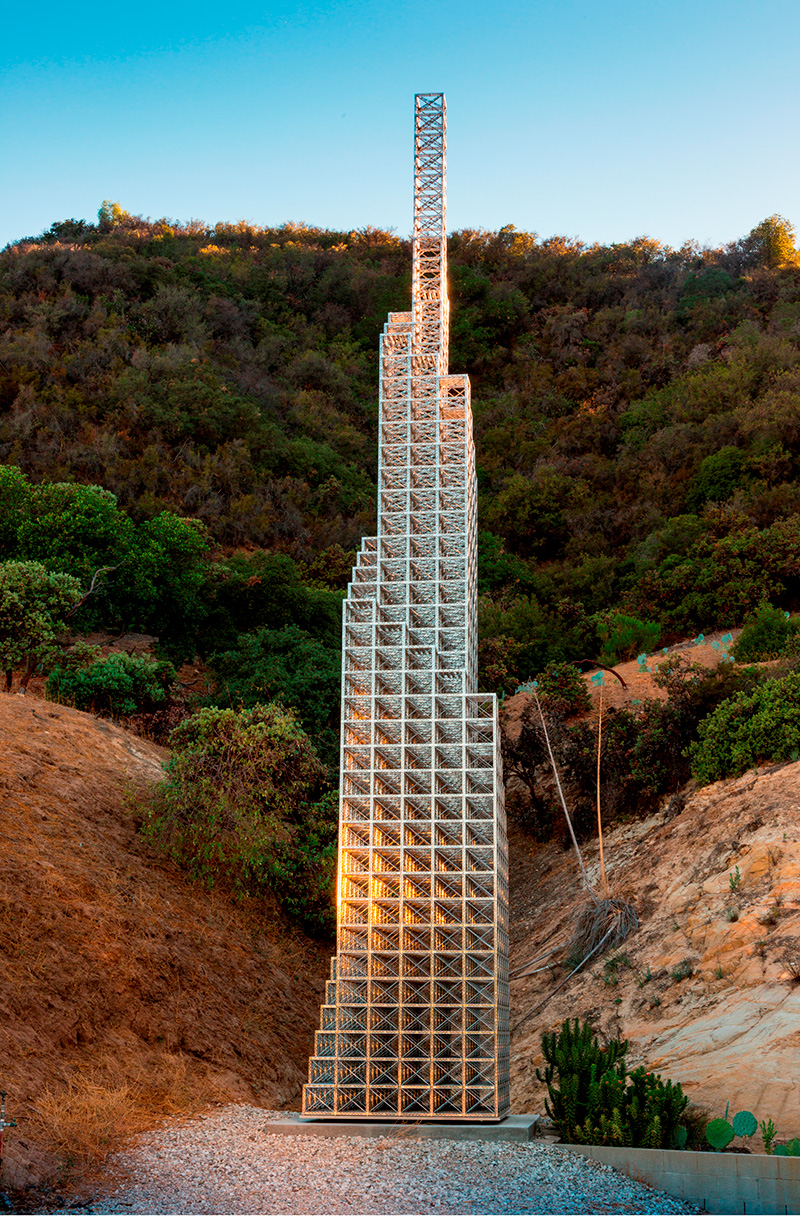 Outside, Frieze continues its tradition of exhibiting public art through an inaugural collaboration with the New York-based public art organization Art Production Fund, which makes its Los Angeles debut with large-scale works and performances outside the Santa Monica Airport. Angelenos are familiar with Chris Burden's iconic installation of city lamps outside of LACMA, but for this project, they will see the late artist's 2011-dated work of a forty-foot skyscraper sculpture, 40 Foot Stepped Skyscraper, which replicates the downtown skyline. Art and athleticism will merge in the local artist Alake Shilling's participatory soccer ball which will be played by the members of the Los Angeles Football Club.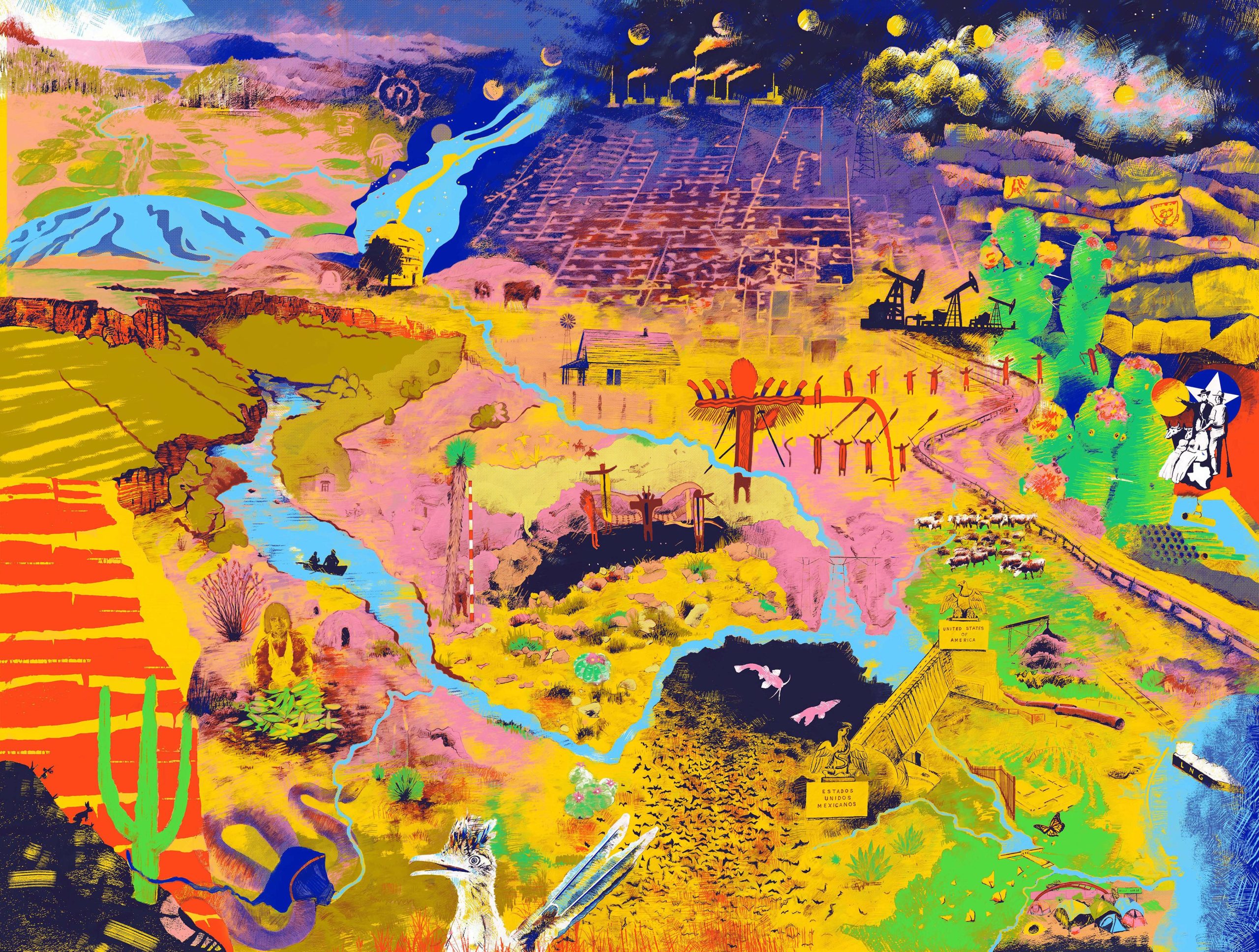 In celebration of Frieze Los Angeles, Ballroom Marfa is curating collection of works at chef Enrique Olvera's restaurant Damian in downtown L.A., marking the non-profits first installation in Los Angeles. The works at Damian, which include pieces by Carolina Caycedo, Rafa Esparza, Beatriz Cortez and more, will be on view from February 15 until mid-March.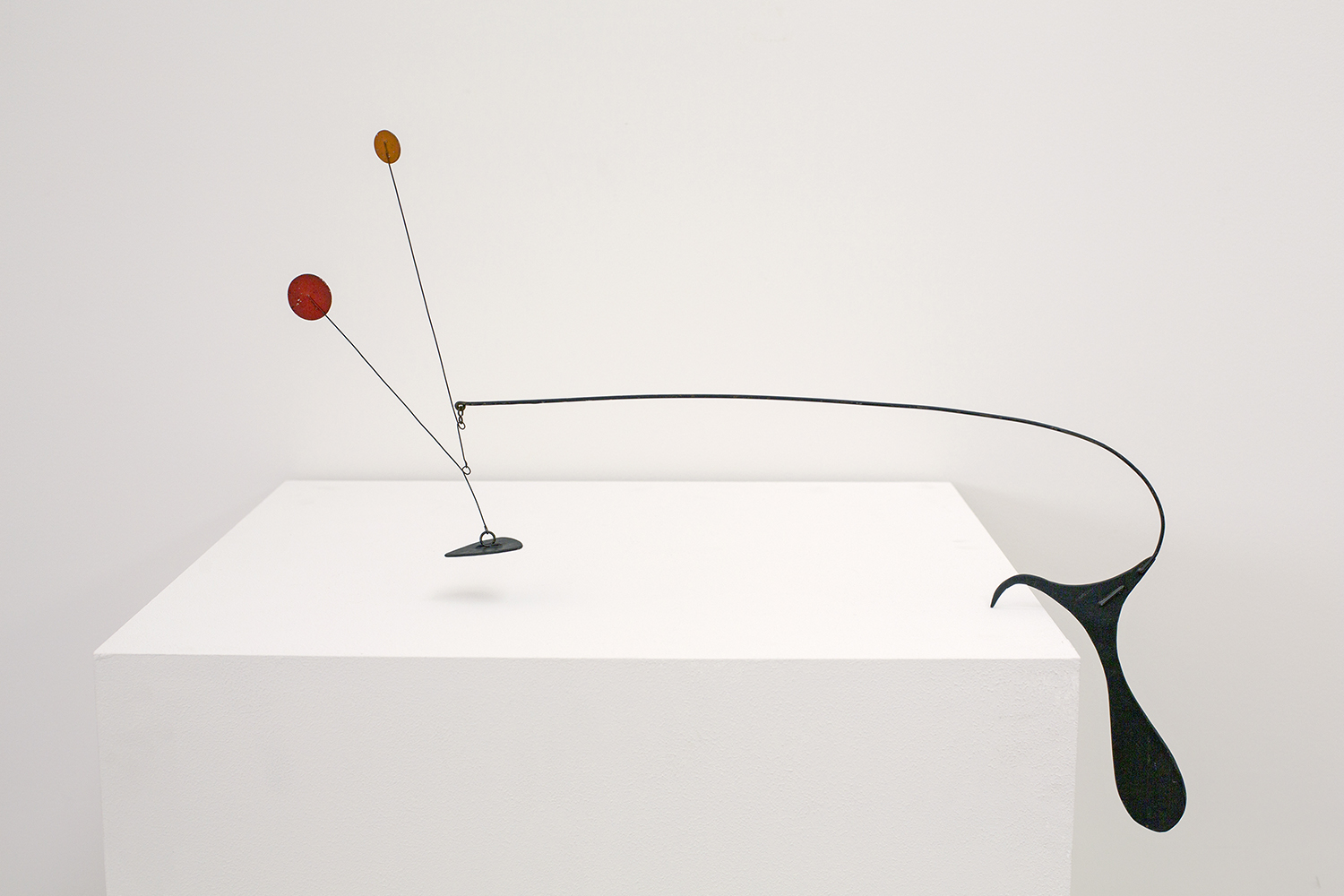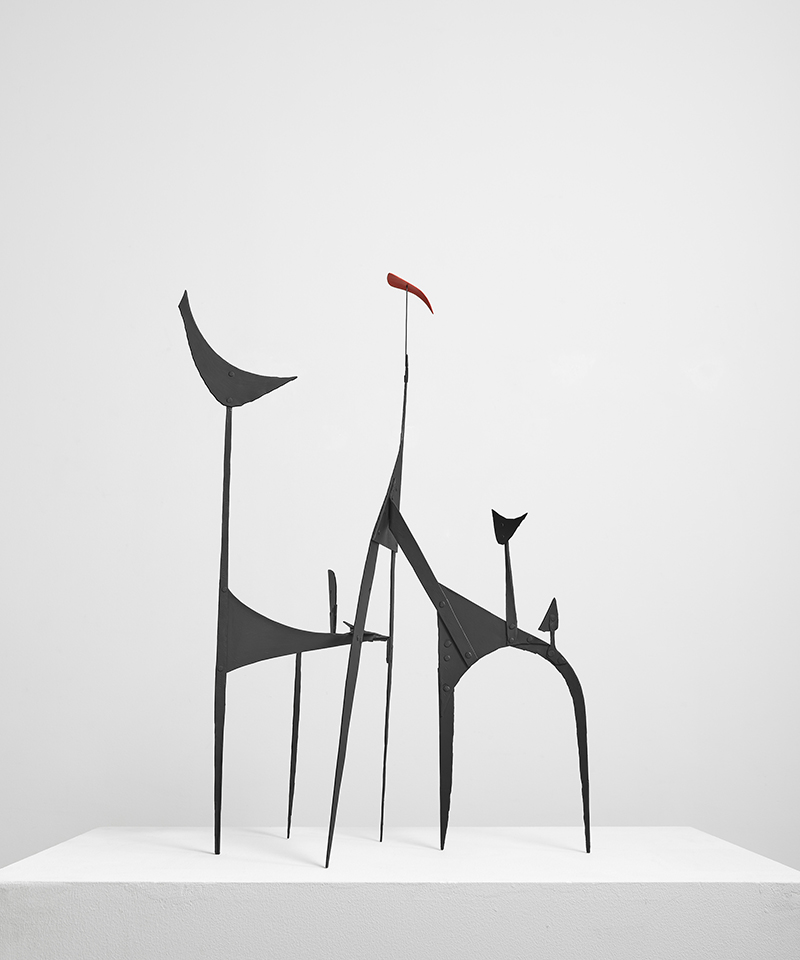 Like the arrival of most major fairs to an art hub, Frieze L.A. will prompt a city-wide synergy with galleries responding to the moment with ambitious exhibitions. Take for example Pace Gallery's exhibition of Alexander Calder's works curated by the painter Richard Tuttle. Given the New York and Maine-based painter's own energetic-yet-subdued abstract language, no wonder he is fascinated by Calder's kinetic language which in this show includes elegant standing sculptures as well as paintings, rather than the artist's signature suspended moving works. Another New Yorker key player, Gladstone Gallery presents a group of intimate works on paper, portraying untamed depictions of the human form into the elegant immediacy of drawings in a group of monotypes developed with Two Palms in New York. "This group of monotypes explore the use of blotting as a technique for printing images—the subject that I might better concentrate on the physical result of the project," the Connecticut-based painter told Galerie.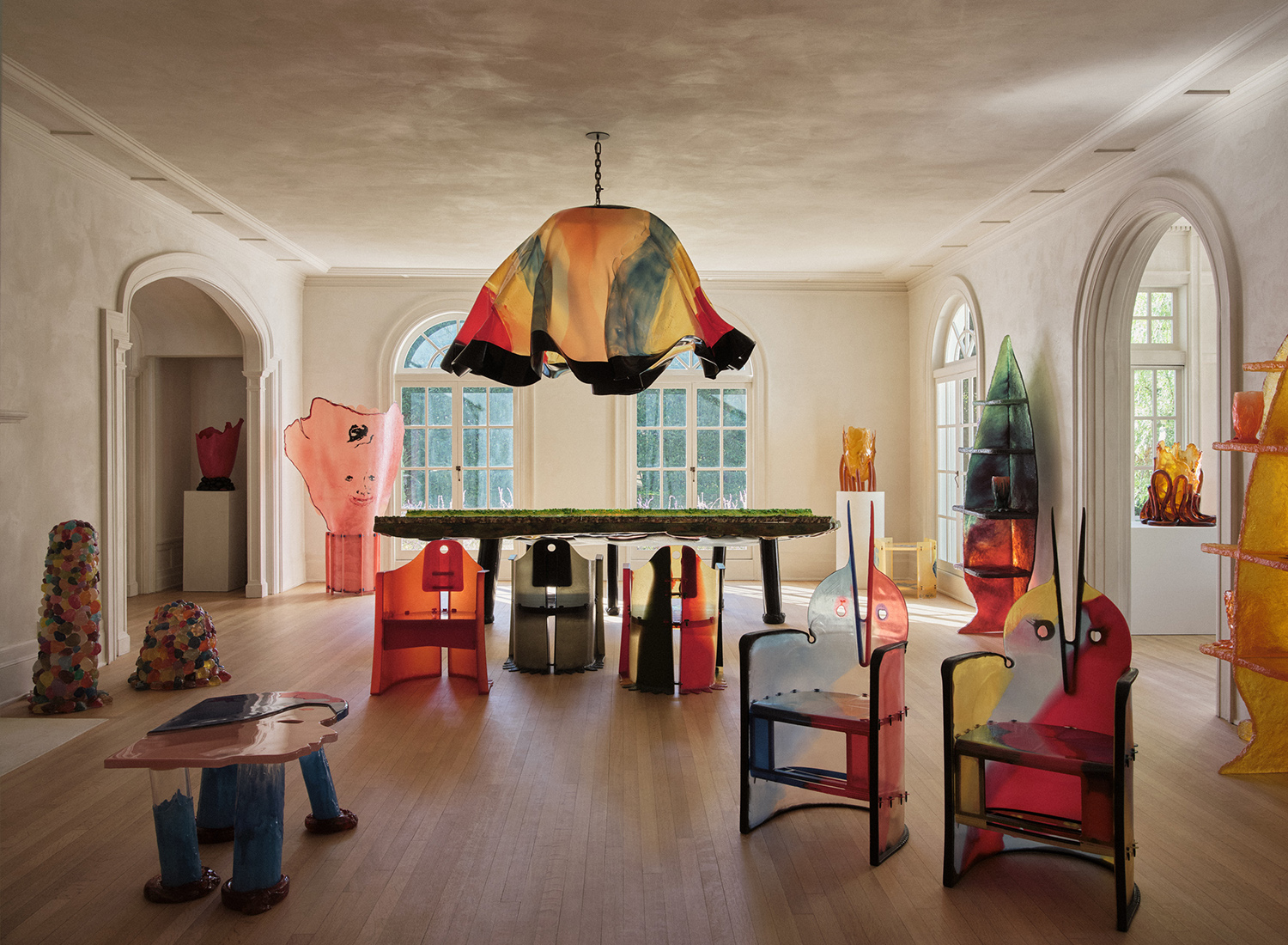 Contemporary design's tastemaker gallery The Future Perfect has been calling various iconic Hollywood houses on the city's winding hills home for various exhibitions. For this critical week, which also coincides with the gallery's twentieth anniversary, the founder David Alhadeff embarks on an ambitious feat and presents iconic Italian designer Gaetano Pesce's first gallery exhibition in the city, Dear Future, at yet another glamorous dwelling, the Goldwyn House which was formerly inhabited by movie producer Samuel Goldwyn. Evident from the show's title, the 84-year old Brooklyn-based pioneer of Radical design has no plans to slow down—the show which coincides with a growing interest in his work by new generation of design connoisseurs and collectors spans furniture made between 1969 and the present.
The highlights include iconic items such as Pesce's 1969-dated B&B Italia collaboration La Mamma armchair and the ongoing Nobody's Perfect chairs with splashy colors and oozing forms.
Another west coast debut takes place yet at another design powerhouse Carpenter Workshop Gallery with their exhibition of Dutch designer Maarten Baas's new works that play a push-and-pull between art and design, as well as childhood and growing up. Fittingly titled "Play Time," furniture pieces and humorous artworks tackle humor through the nostalgia of play and memory, such as the tall wooden sculpture Grandfather Clock and an irregularly-shaped brass cabinets.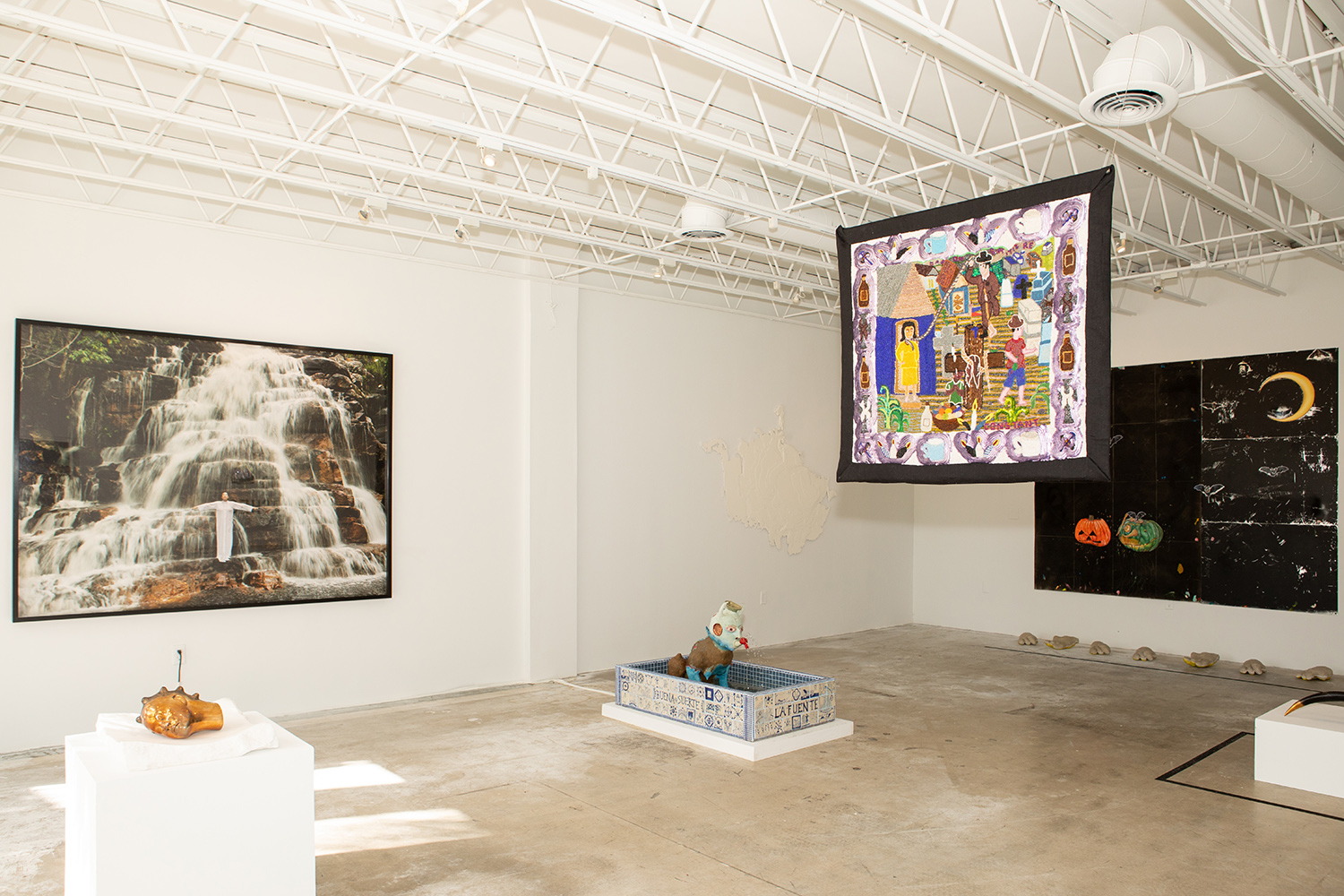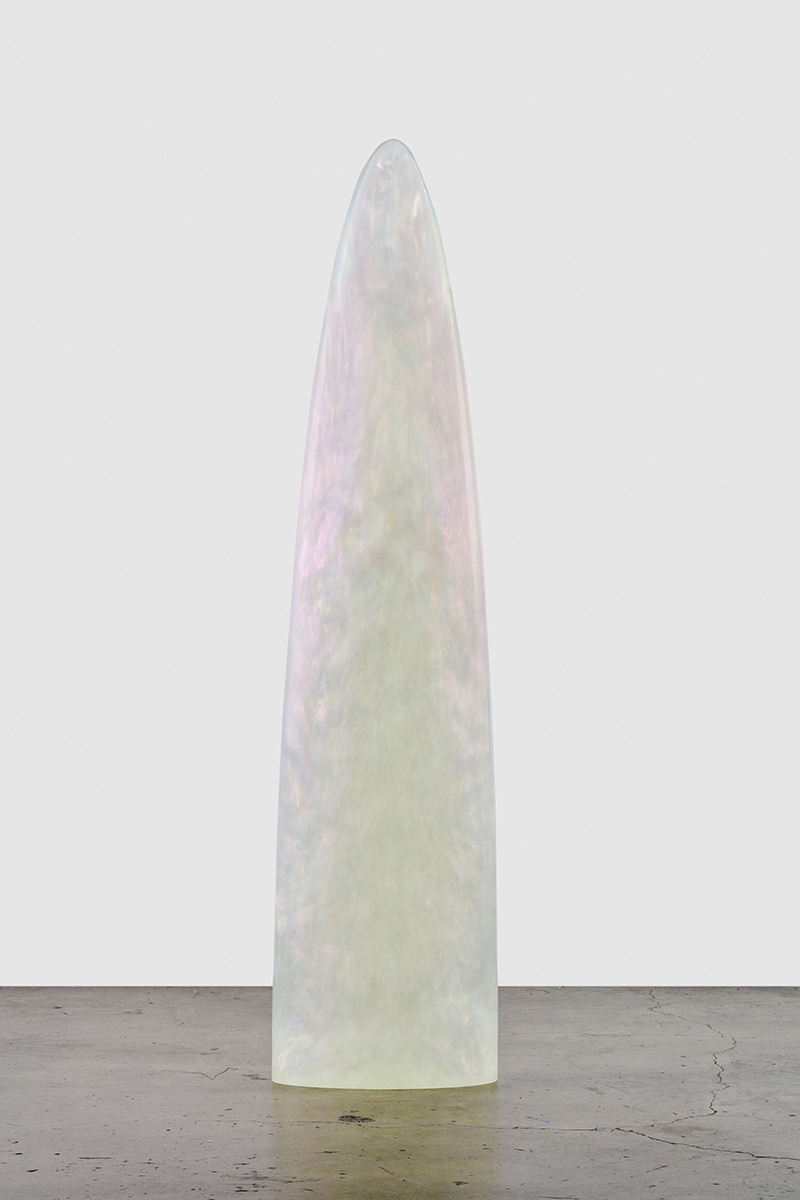 Christie's Beverly Hills gallery connects broader California with L.A.'s gallery week with an exhibition dedicated to works by artists who have all participated in Desert X. The annual public art exhibition takes over the Southern California's Coachella Valley with ambitious sculptures that engage with the desert landscape, while the auction giant's exhibition with the likes of Doug Aitken, Mary Kelly, and Gisela Colon display the same artists' engagement with the white cube architecture. After launching in Miami during the Art Basel Miami Beach week, curators Zoe Lukov and Abby Pucker bring their art organization Art in Common's group exhibition Boil, Toil + Trouble to west coast. The exhibition which includes fifty artists such as Lita Albuquerque, Maya Lin, Fawn Rogers, and Amanda Yates Garcia, occupies a storefront space in the Melrose Hill neighborhood where New York-based galleries such as Sargent's Daughter, CLEARING, and James Fuentes open their new L.A. expansions. "As Boil, Toil + Trouble evolves and iterates as it inhabits a new city, Zoe and I are intentionally fostering the creation of new works and conversations that contribute new perspectives to the exhibition's multigenerational dialogue on water and climate," said Pucker to Galerie.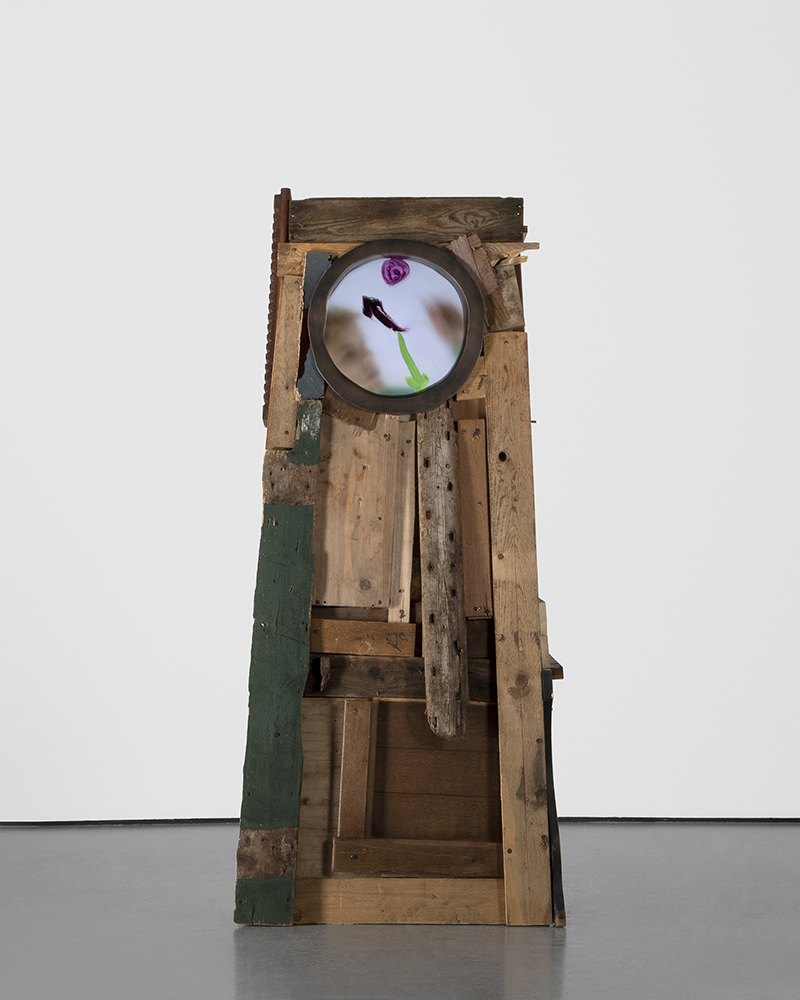 Besides kicking off Frieze's annual fair program which will continue with its New York leg at The Shed in May, the Los Angeles iteration is the most stark signifier of the city's rising profile in the global art market. While the city's promise to entertain, intrigue, and inspire is undeniable as the capital of film industry and laid-back urban glam, the annual week interjects the ambitious energy and ardor of the global art scene into this medley.
Next Post