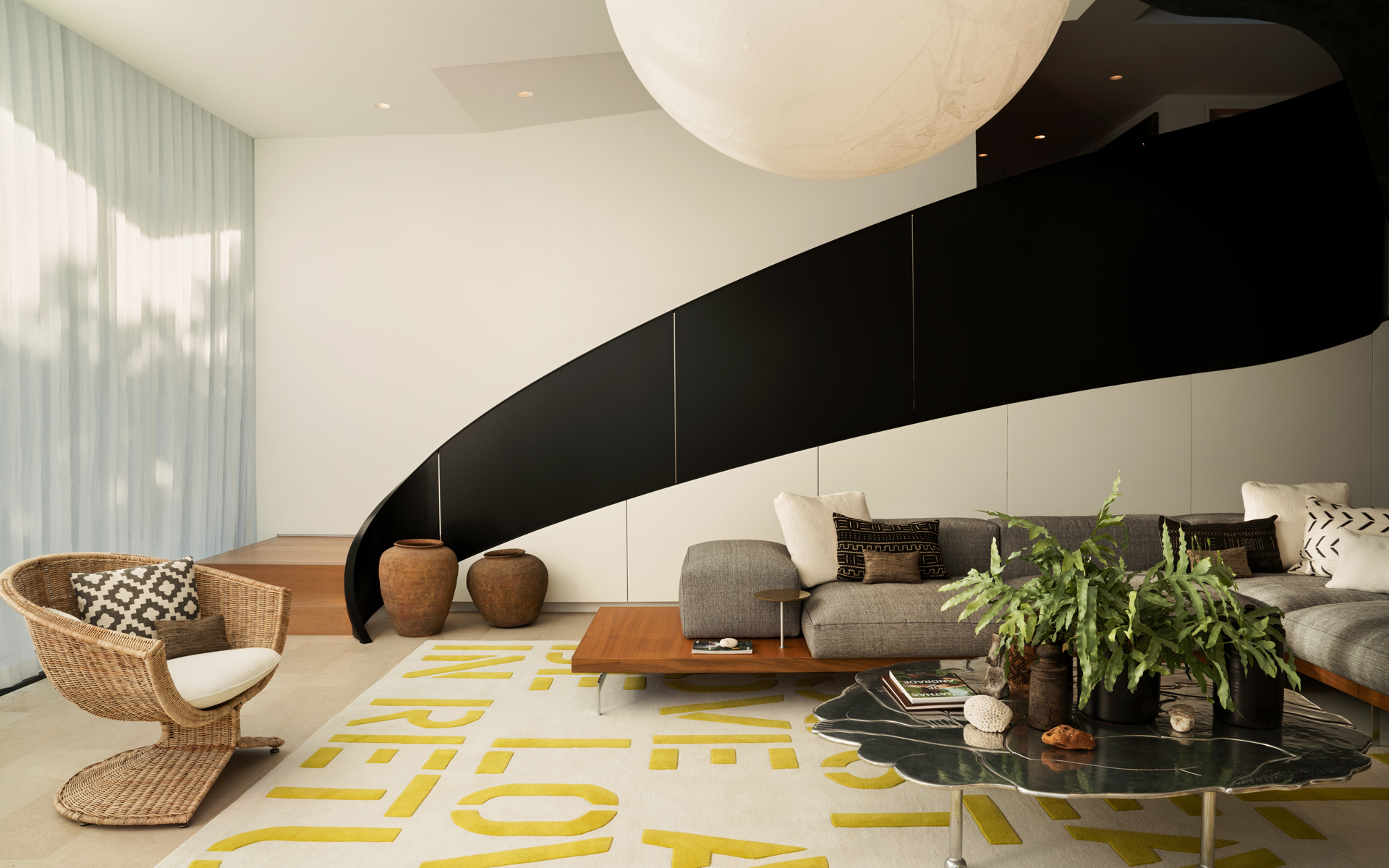 Designer Sean Leffers Revamps a Hollywood Hills Home with Captivating Works of Art
Belzberg Architects collaborated on the multi-year expansion, which more than doubled the interior space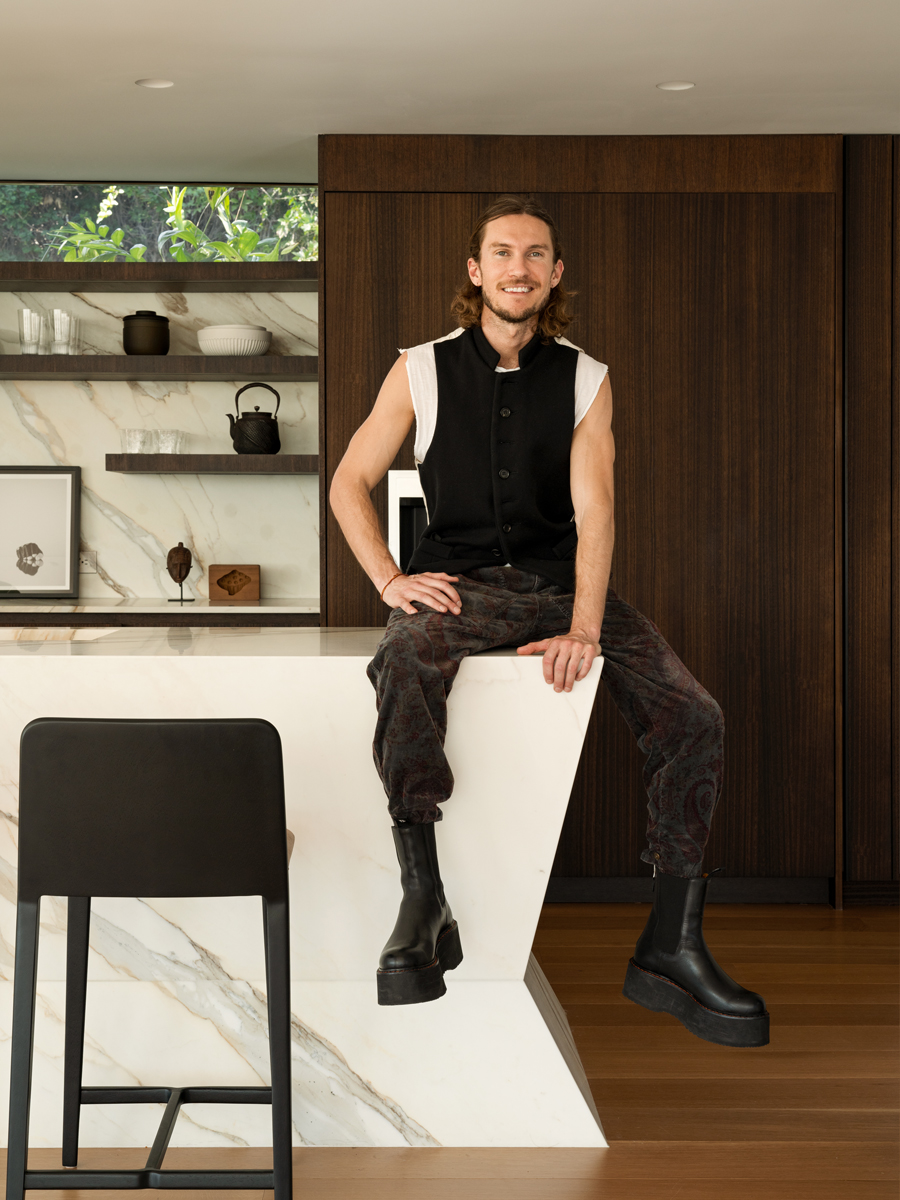 Years of piecemeal renovations can take a toll on a home. Just ask designer Sean Leffers, who recently completed a spellbinding makeover of Hollywood Hills residence for Tom Buttgenbach, his former partner and the founder and president of 8 Minute Solar Energy, one of the largest solar energy firms in the world.
Perched on a steep hill overlooking West Hollywood, the modernist dwelling was originally constructed in 1959 but had undergone a series of updates that left it feeling disjointed and disfigured. "By the time Tom purchased the house a decade ago, it bore no resemblance to the original midcentury design," explains Leffers. "It looked more like early 2000s egoic nightclub situation, with acid-washed concrete and bamboo—it was really weird and bad."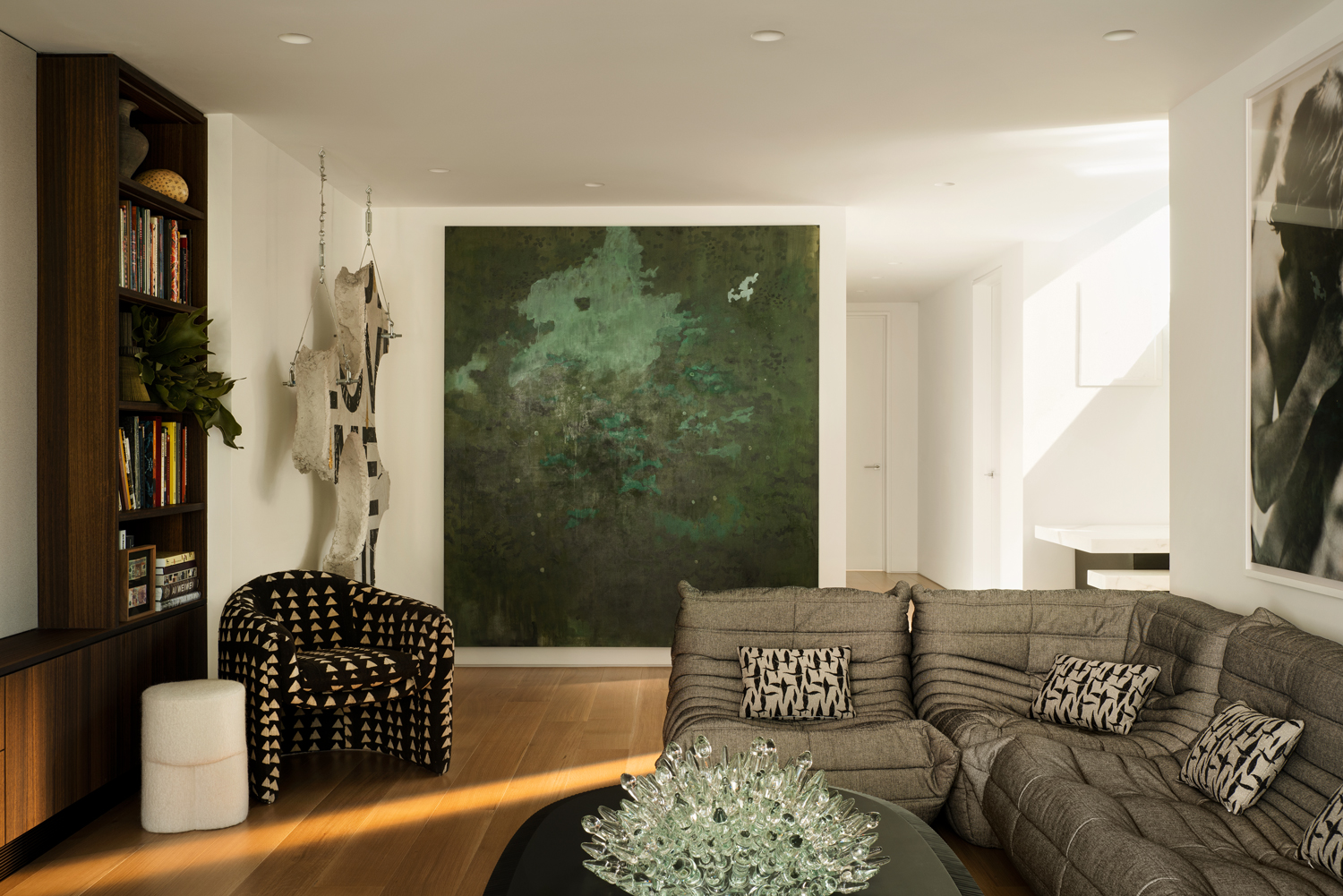 Given the structure's sordid state, Leffers and Buttgenbach—who are co-parents to two young children—decided it was time for a complete reset. "Tom was craving a different vibe," recalls Leffers. "He said at the outset that he wanted to come home after work and feel like he was on vacation." The first order of business was expanding the modest footprint of the 2,000-square-foot home to roughly 5,500 square feet. To help realize this vision, they enlisted Belzberg Architects, the Los Angeles firm helmed by Hagy Belzberg. "He's a great L.A. architect and does a lot of big houses here," says Leffers.
From permitting through design and construction, the full scope of the project took around four years to complete. "It was a complex and lengthy process because it's on such a steep hillside, and we had to put in caissons, which took an extra year to get done," he says. Among the updates were building a level below original house to add a double-height family room that connects to the rear of the house. "The walls in that area are glass on two sides and they open completely, so you can have a pool party and whole room is open to the pool." The team also added two bedrooms plus a diminutive guest house near the pool court.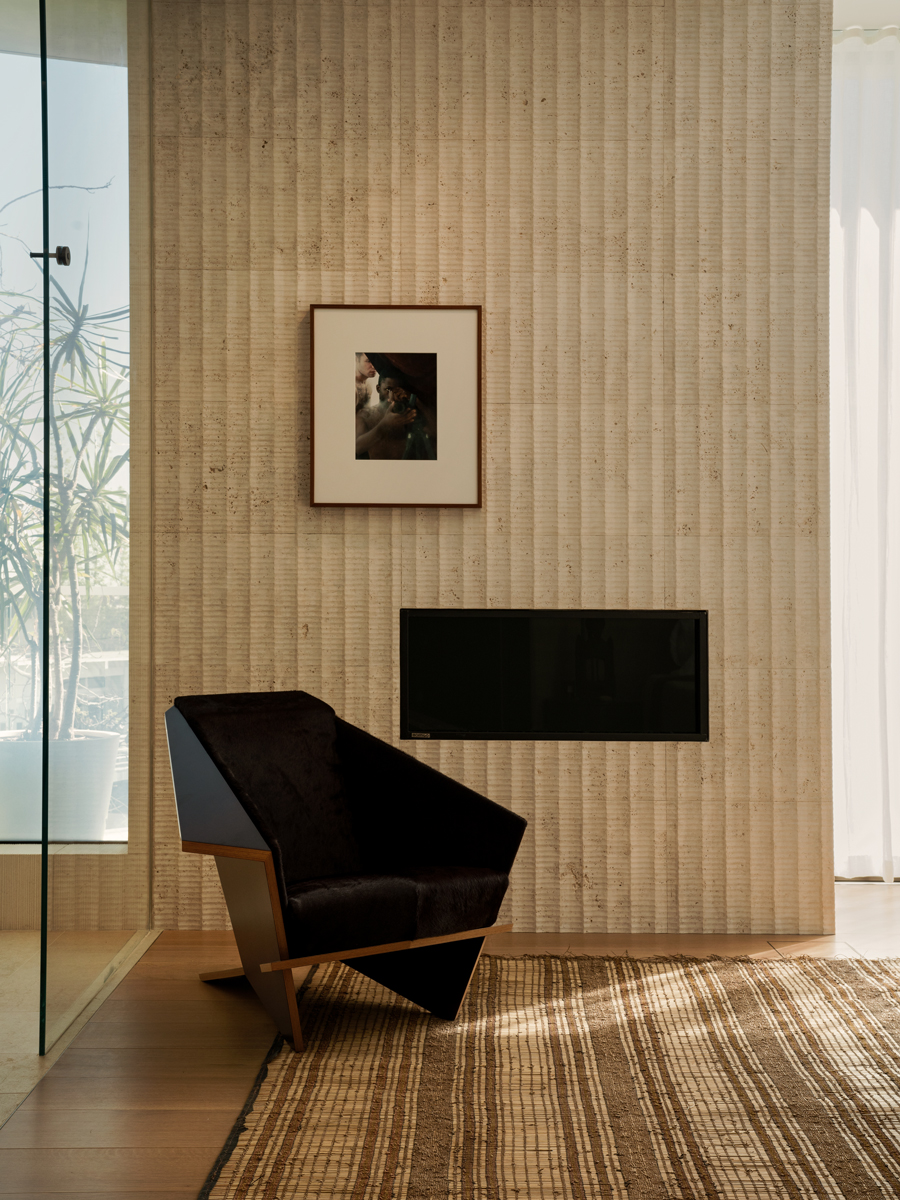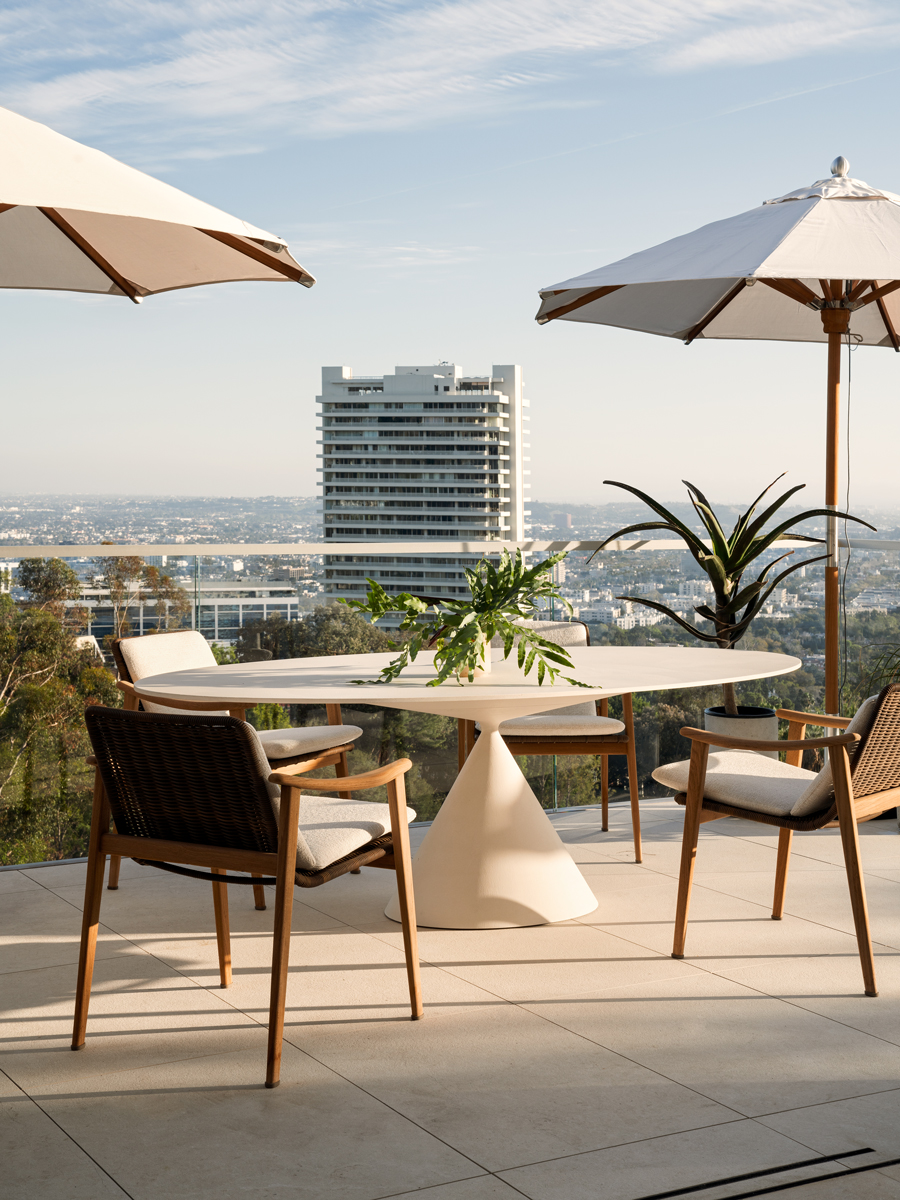 "Tom was craving a different vibe. He said at the outset that he wanted to come home after work and feel like he was on vacation"

Sean Leffers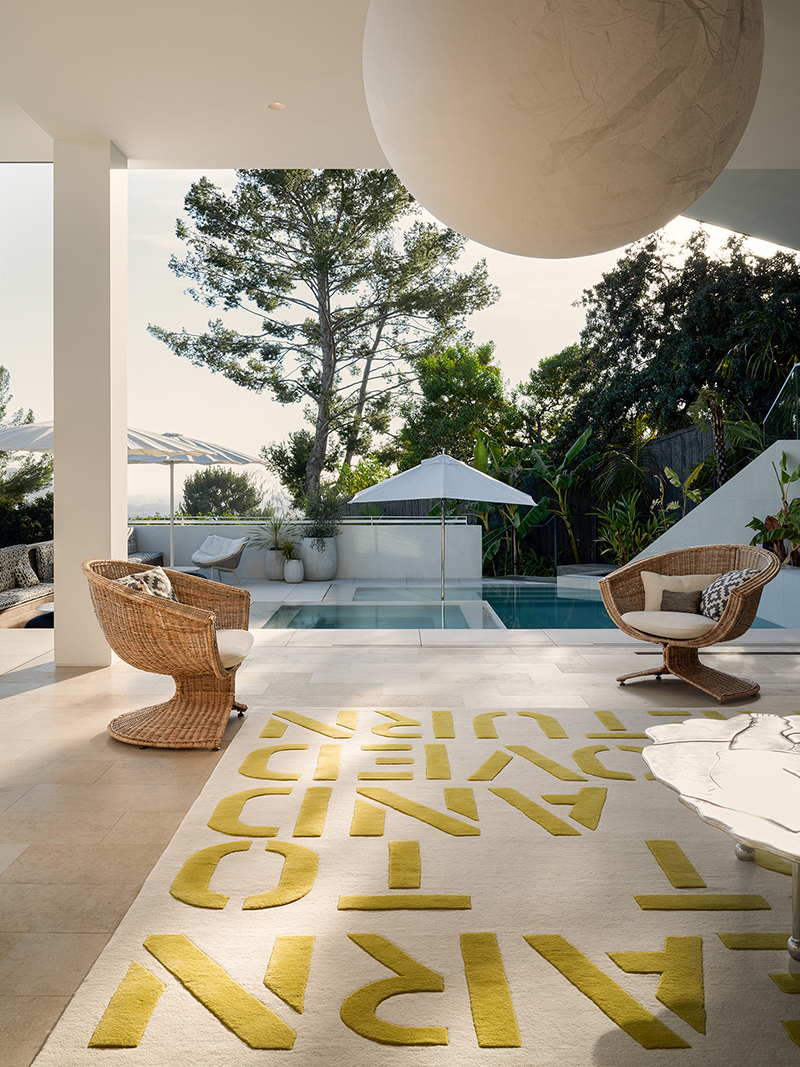 With the architecture complete, the next step was to create a warm and inviting atmosphere filled with a refined mix of playful furnishings and powerful works of art, with a particular emphasis on contemporary artists hailing from south of the border. "We were interested in creating as many connections as possible between where we are in California and broader Latin America," says Leffers.
To that end, they chose evocative pieces by a diverse group of artists from across the region, such as Santiago Quesnel, Gloria Sebastián Fierro, Radamés 'Juni' Figueroa, Manuel Mendoza Sánchez, Carolina Caycedo, Adán Vallecillo, Ivan Argote, and Jonathas de Andrade, to name just a few. "A lot of art I collect and get excited about is by Latin American artists," says Leffers.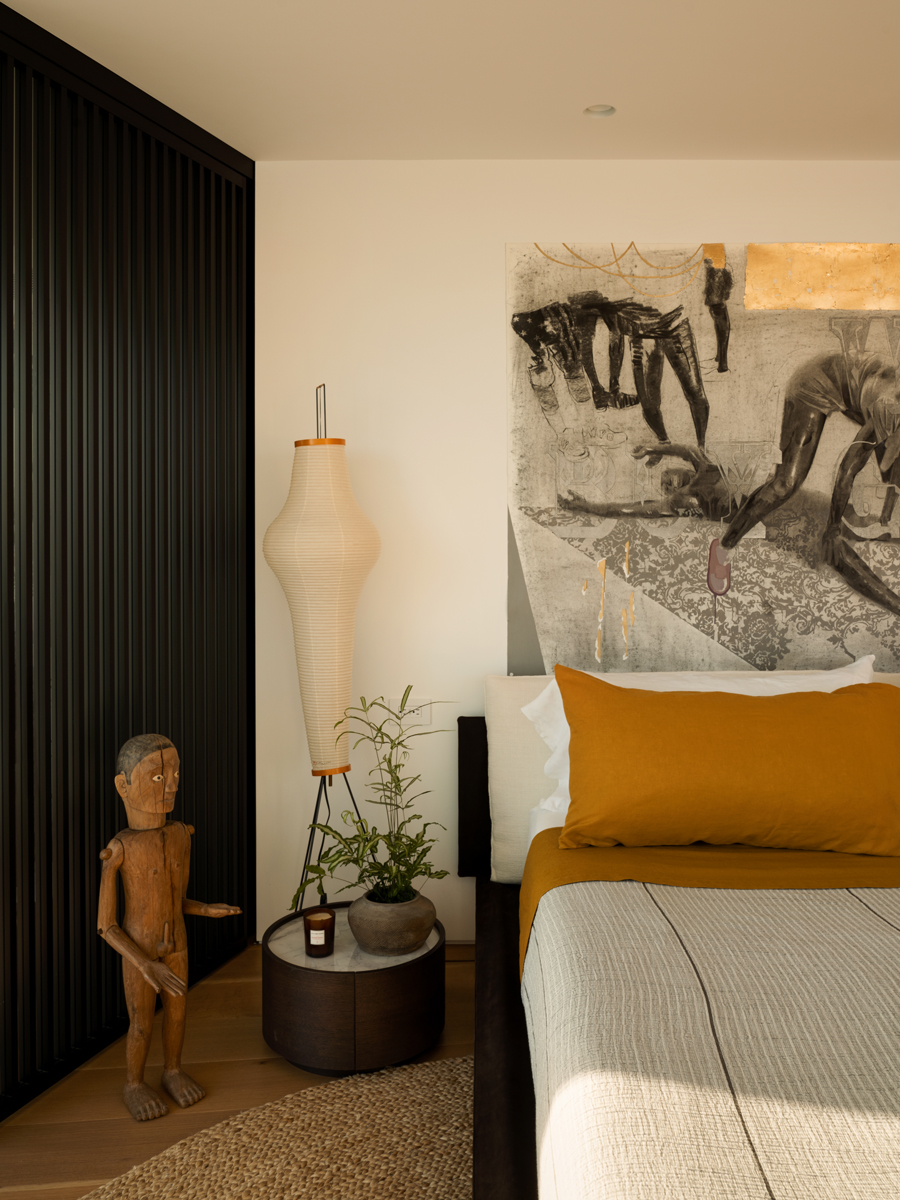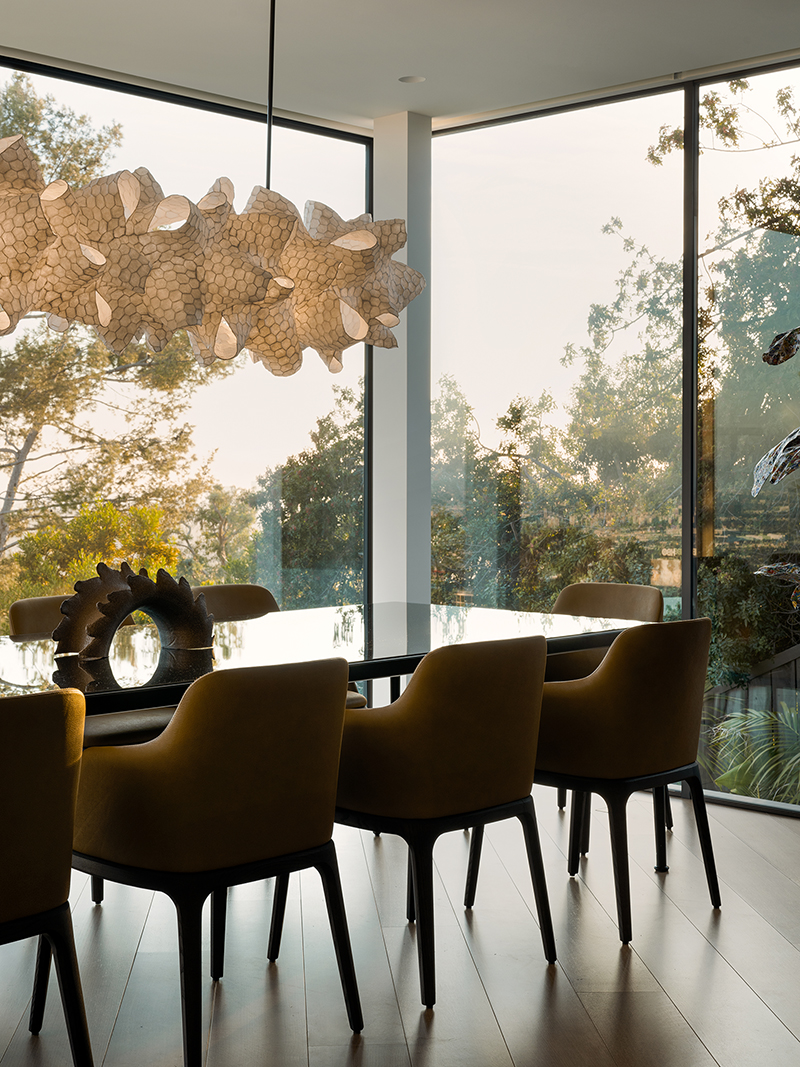 Works created by LGBTQ+ talents also figure prominently into the collection. "We have a lot of artists who are navigating communication around gender expression and issues of today," notes Leffers. One work in particular was made by Jónsi, the frontman of Icelandic post-rock group Sigur Rós, who created the sculpture in the living room dubbed Oral Reef that's comprised of dozens of glass-blown adult toys.
There's also a digital print by buzzworthy artist Christopher Udemezue, whose potent multimedia works channel his Jamaican ancestry. Udemezue, who also goes by Neon Christina, is the founder of RAGGA NYC, a platform that spotlights the work of queer Caribbean artists through online storytelling and social gatherings. "Chris has an interesting practice based in generosity and mutual support of his chosen family and friends," says Leffers. "I'm super proud to have him in this project."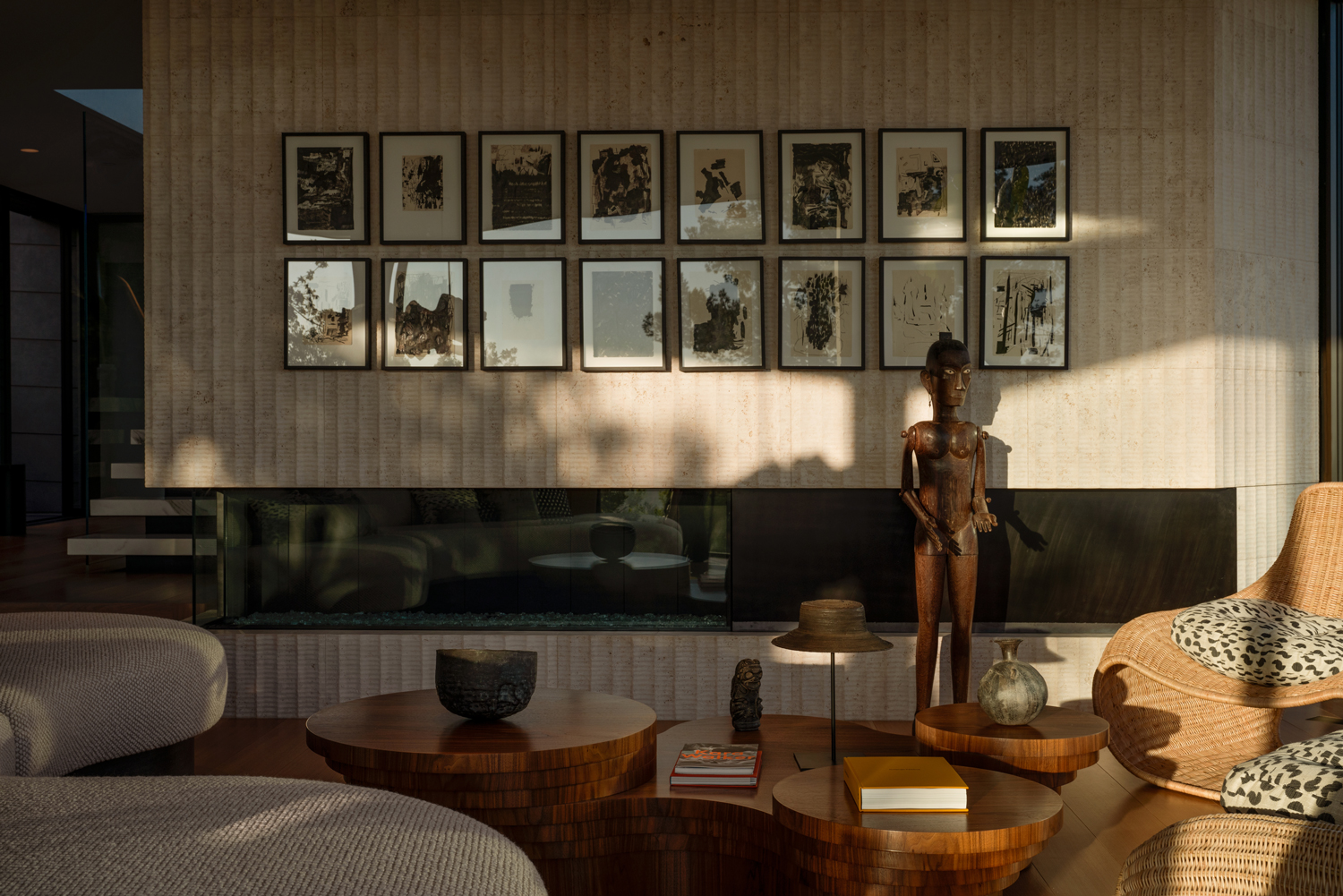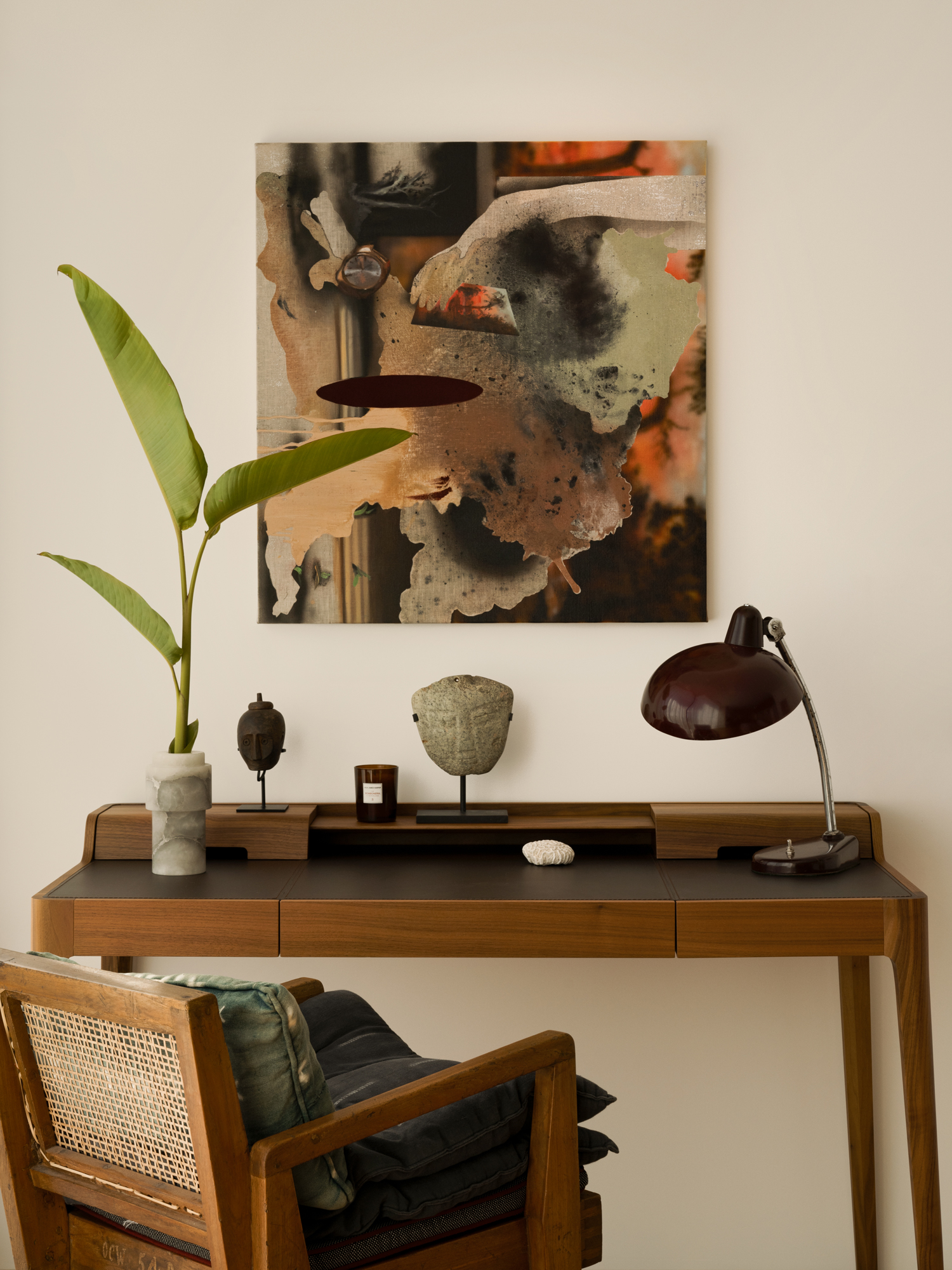 For the furnishings, Leffers curated a cheerful mix of elevated pieces and custom commissions that give the home a relaxed, refreshing vibe. One of the two primary bedrooms, for instance, features a vintage Akari floor lamp and side tables by Thomas Lavin along with one of Chris Wolston's cheeky Nalgona rattan chairs. Wolston also crafted the chrome cocktail table in the family room, which includes a sprawling custom rug made in India that reads "THE GREATEST THING YOU EVER LEARN IS TO LOVE AND BE LOVED IN RETURN," a nod to their older son's favorite song.
The dining room, meanwhile, is illuminated by an ethereal Patrick Weder chandelier composed of unorthodox materials. "It's actually paper over chicken wire," laughs Leffers. "I think it's really interesting because he uses common, unfancy materials." That sort of alchemy, perhaps, is the theme of the whole project: Taking something that was once common and elevating it into something truly spectacular.
Next Post