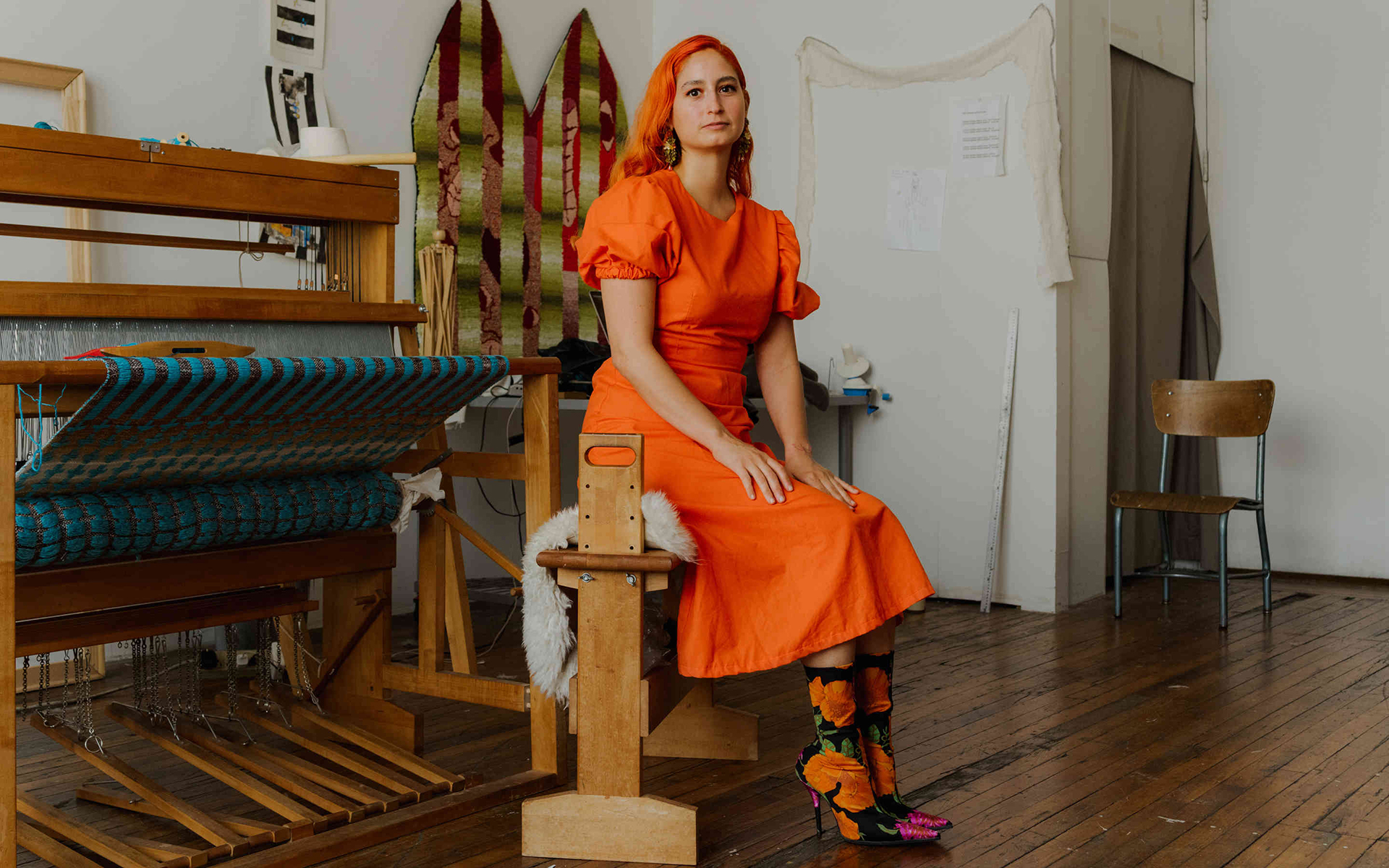 Why Sarah Zapata Is Causing a Stir for Her Electric Textile Installations
The artist's latest piece is a new experiential installation titled "A Resilience of Things Not Seen," currently on view at the John Michael Kohler Arts Center in Sheboygan, Wisconsin, through August 28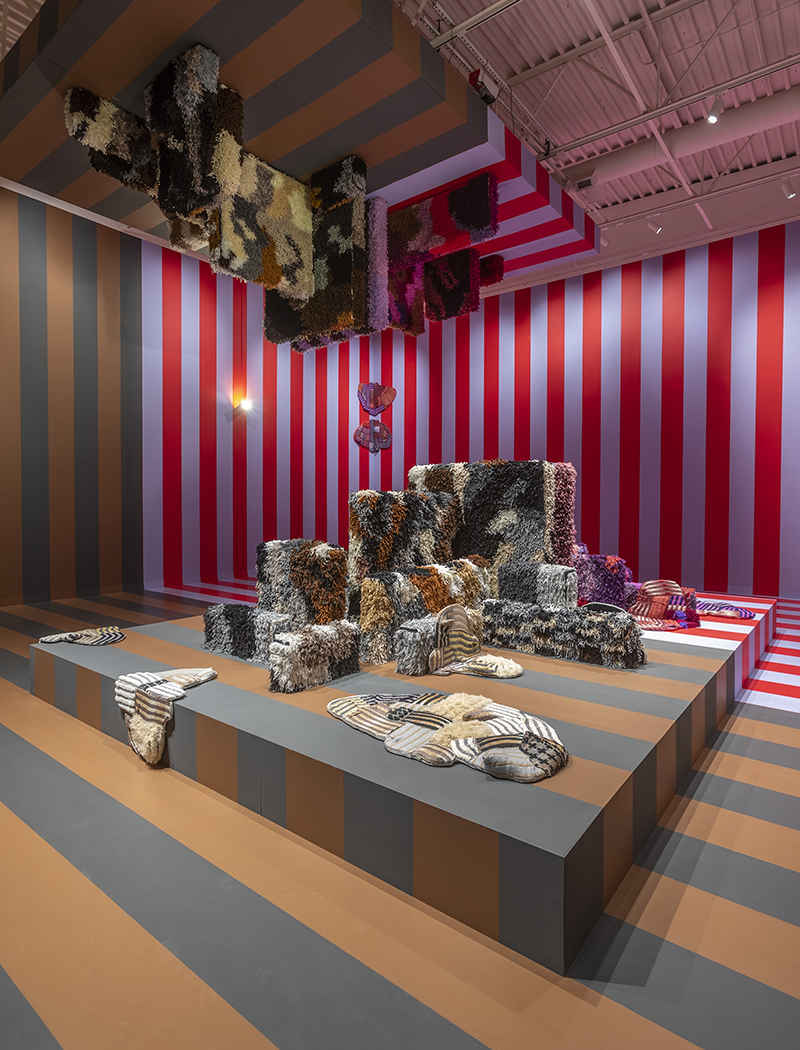 "My work is like a love letter to the practice and history of textile making," says New York–based artist Sarah Zapata, who is causing a stir for redefining the craft. The rising star is reclaiming the medium from the realm of "women's work" with a unique practice that combines intricate, labor-intensive methods of handweaving and latch-hooking with modern and industrial carpet-manufacturing techniques to extraordinary results.
Her vibrant installations are also a way to explore the different facets of her identity as a queer woman raised in Dallas by a first-generation Peruvian immigrant father and a Texan mother. "I've long been interested in exploring these themes of in-betweenness, being both and neither, here and there," Zapata says.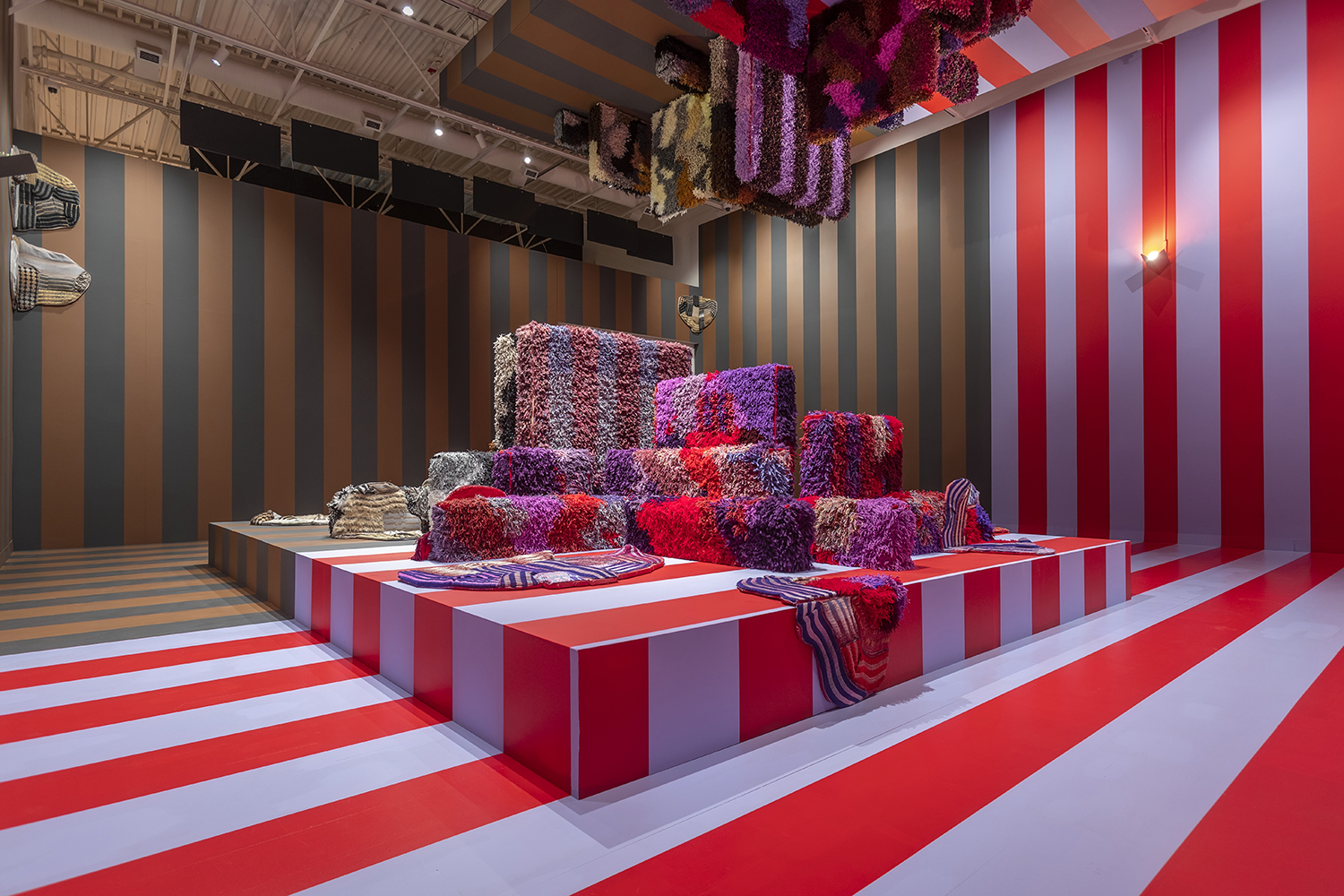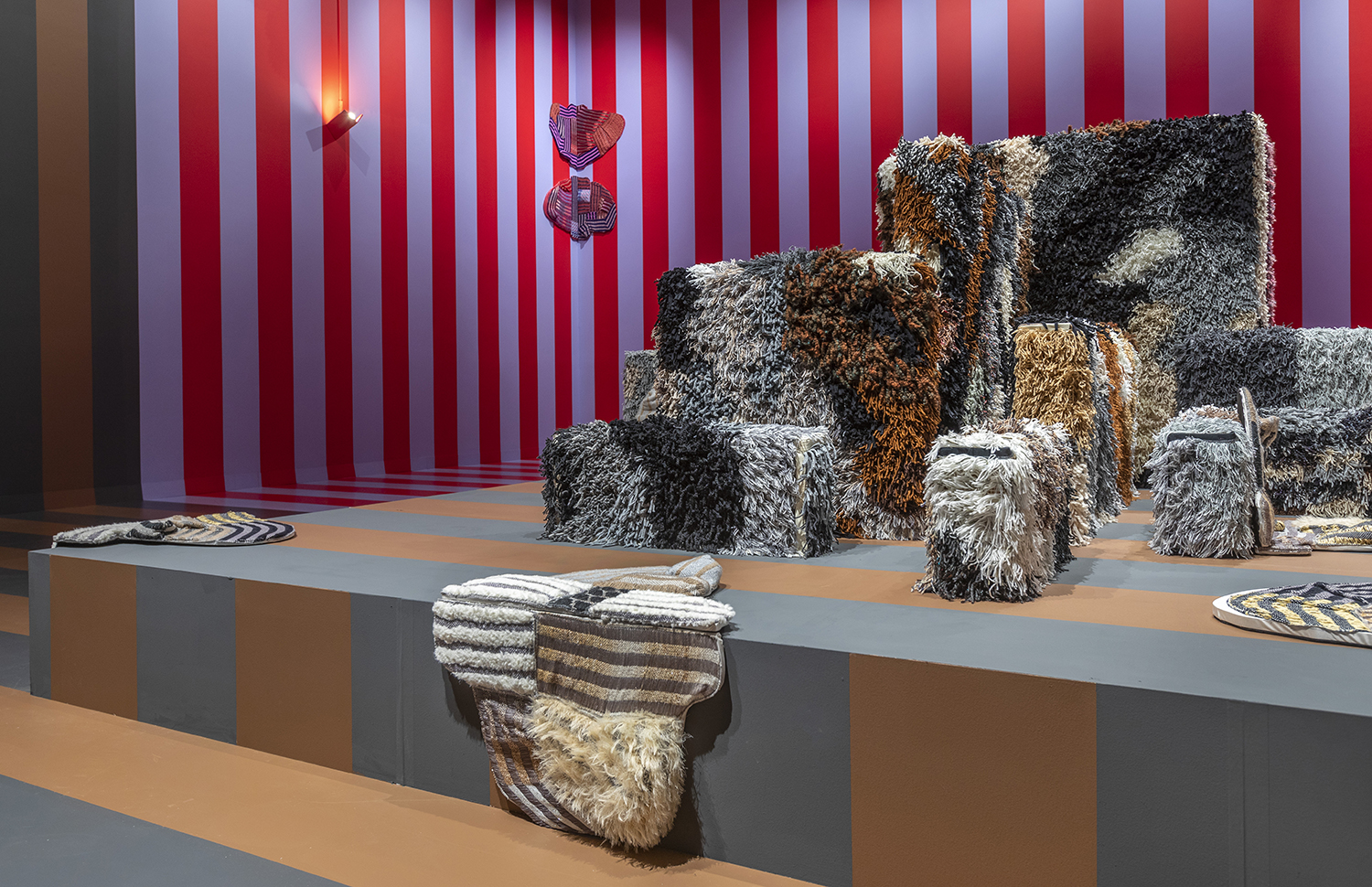 The artist's latest piece is a new experiential installation titled A Resilience of Things Not Seen, currently on view at the John Michael Kohler Arts Center in Sheboygan, Wisconsin, through August 28. The institution, which is known for fostering and supporting emerging talent, dared Zapata to think big. "The team at Kohler asked me, 'What is your dream?' It was an amazing experience."
Using the walls, ceilings, and floors, the massive work transforms the arts center into a riotous explosion of abstract pattern, texture, and color. "Textiles can often be seen as a diminutive object in our lives, and I am thinking about how it can be a fantasy and take up a large presence," she says. "Something that is not adorning the body but directing the body."
It marks the creative's first major project since the start of the pandemic, which forced a key shift in her practice. Instead of cultivating more intimate experiences for the viewer, Zapata began making works that were distant, hanging them very high.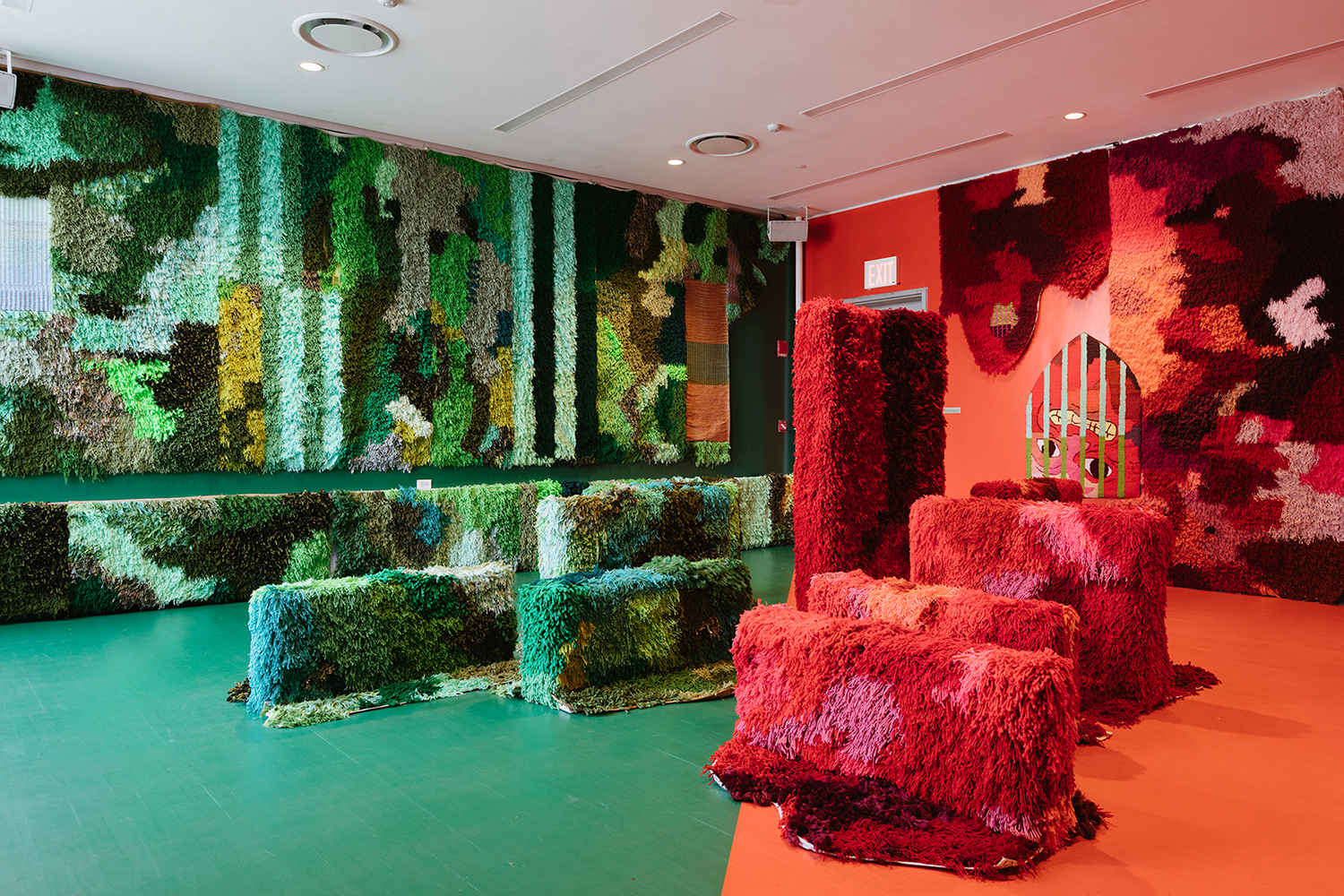 "Textiles are such a rich medium. They are like liquid—they can take on so many different shapes," says the artist, who will next exhibit a series of sculptures at Deli Gallery in New York in October. "I'm interested in how they speak to the human existence and experience and can point out the beauty of humanity as well as the darkness."
A version of this article first appeared in print in our 2022 Summer Issue under the headline "Artists to Watch." Subscribe to the magazine.
Next Post