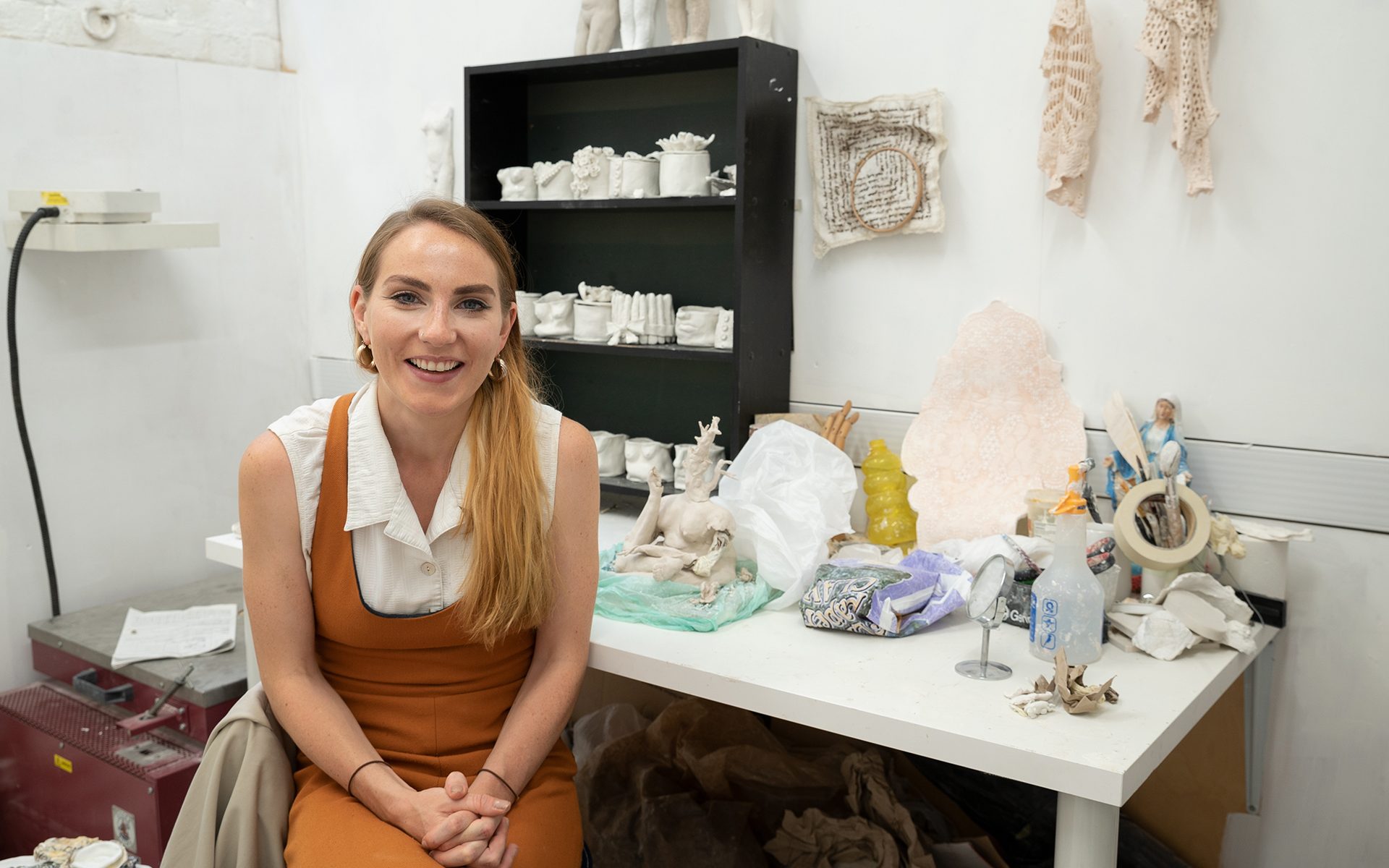 Bergdorf Goodman and Sarabande Team Up for Immersive Artist Pop-Up in Manhattan
Through November 20, an eclectic group of artists will demonstrate their various creative outputs inside the iconic New York City department store
Since launching in 2006, the U.K.–based organization Sarabande has made great strides in promoting emerging artists from myriad disciplines, particularly those that resonated with its founder, the late fashion designer Lee Alexander McQueen. Recently, the nonprofit group collaborated with the Rug Company for a collection that translated the work of painters, a jewelry designer, a metalsmith, and a mixed-media talent into ethereal floor coverings. For its latest initiative, Sarabande has teamed up with iconic New York department store Bergdorf Goodman for an immersive and interactive project that is open to the public through November 20.
"In addition to providing heavily subsidized studio space and mentorship, we also like to help some of our artists with exciting opportunities such as these," says Trino Verkade, founding trustee of Sarabande. "It helps each of them to grow their business and be sustainable, gives them new challenges, and brings their craft to new audiences and new customers."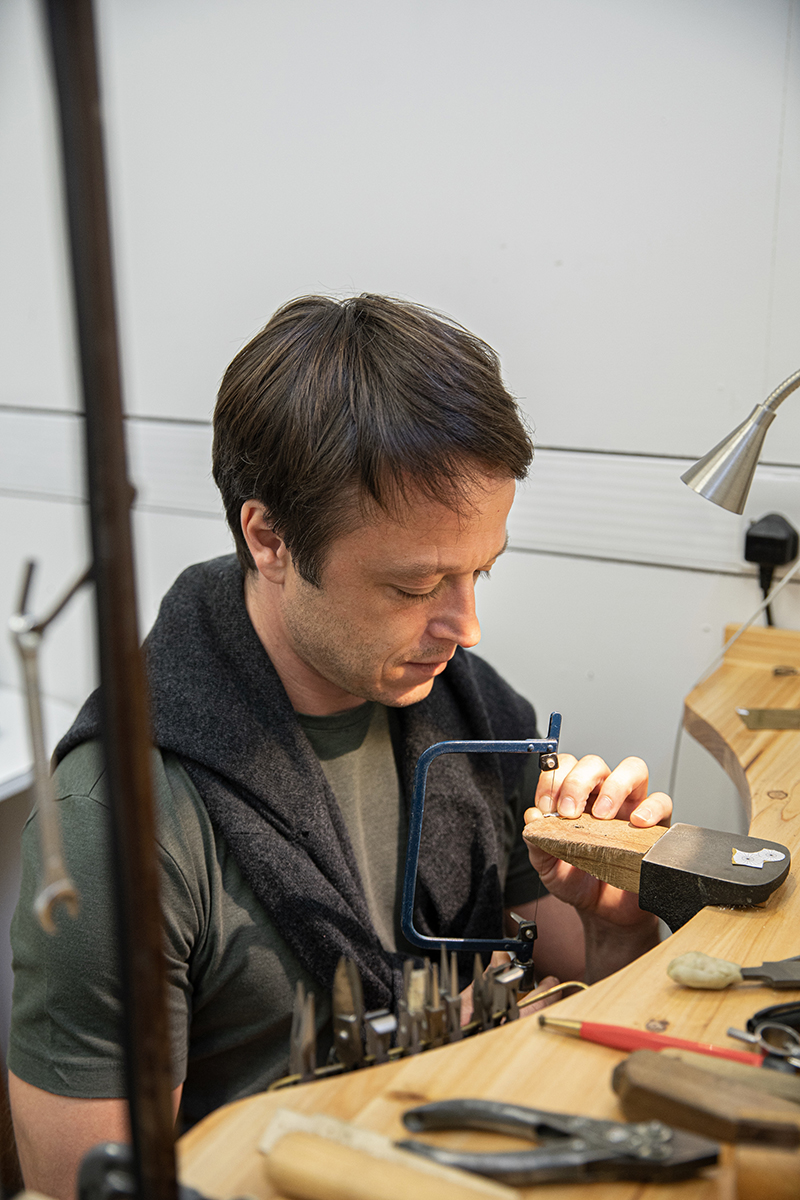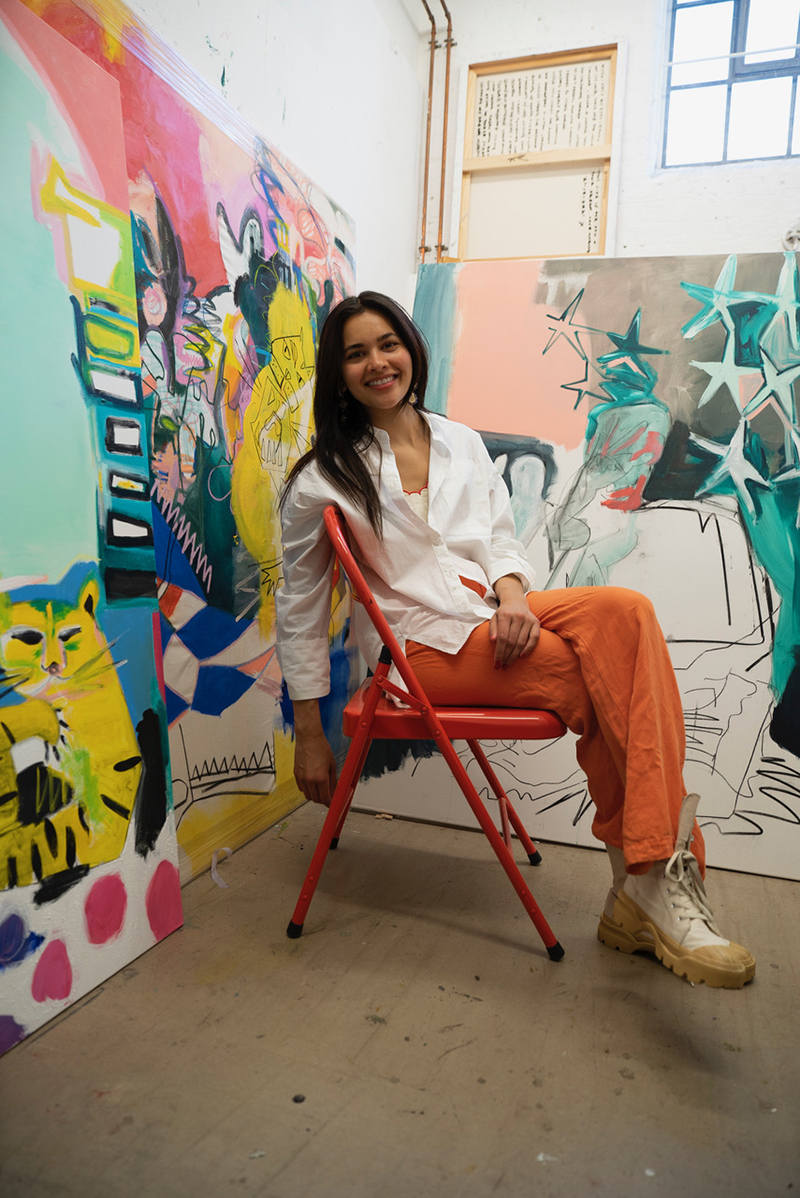 Ensconced on Bergdorf's third floor, Irish artist Camilla Hanney will be crafting ceramics; jeweler Castro Smith will be engraving contemporary pieces using European and Japanese techniques while Christopher Thompson Royds will produce a regal gilded tiara with design-forward floral motifs; and multidisciplinary artist Karimah Hassan will be painting works in the store.
"We wanted to show artists and craftspeople at the top of their game," says Verkade. "These are not recent graduates—the work by these four is much in demand; some have waiting lists. And they all fit brilliantly with Bergdorf's reputation as the home of exquisitely finished and luxury goods. All their work is for sale and visitors can talk to the artists about their process as they make live in store."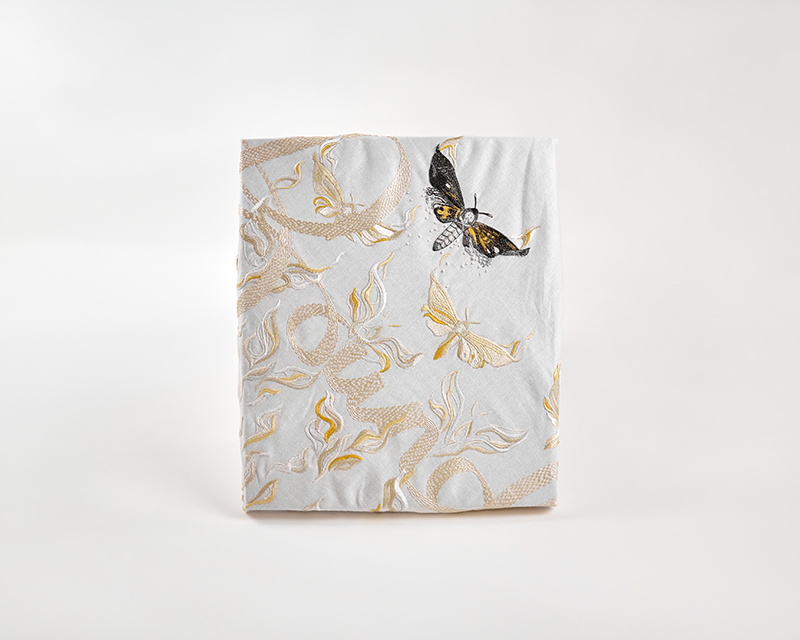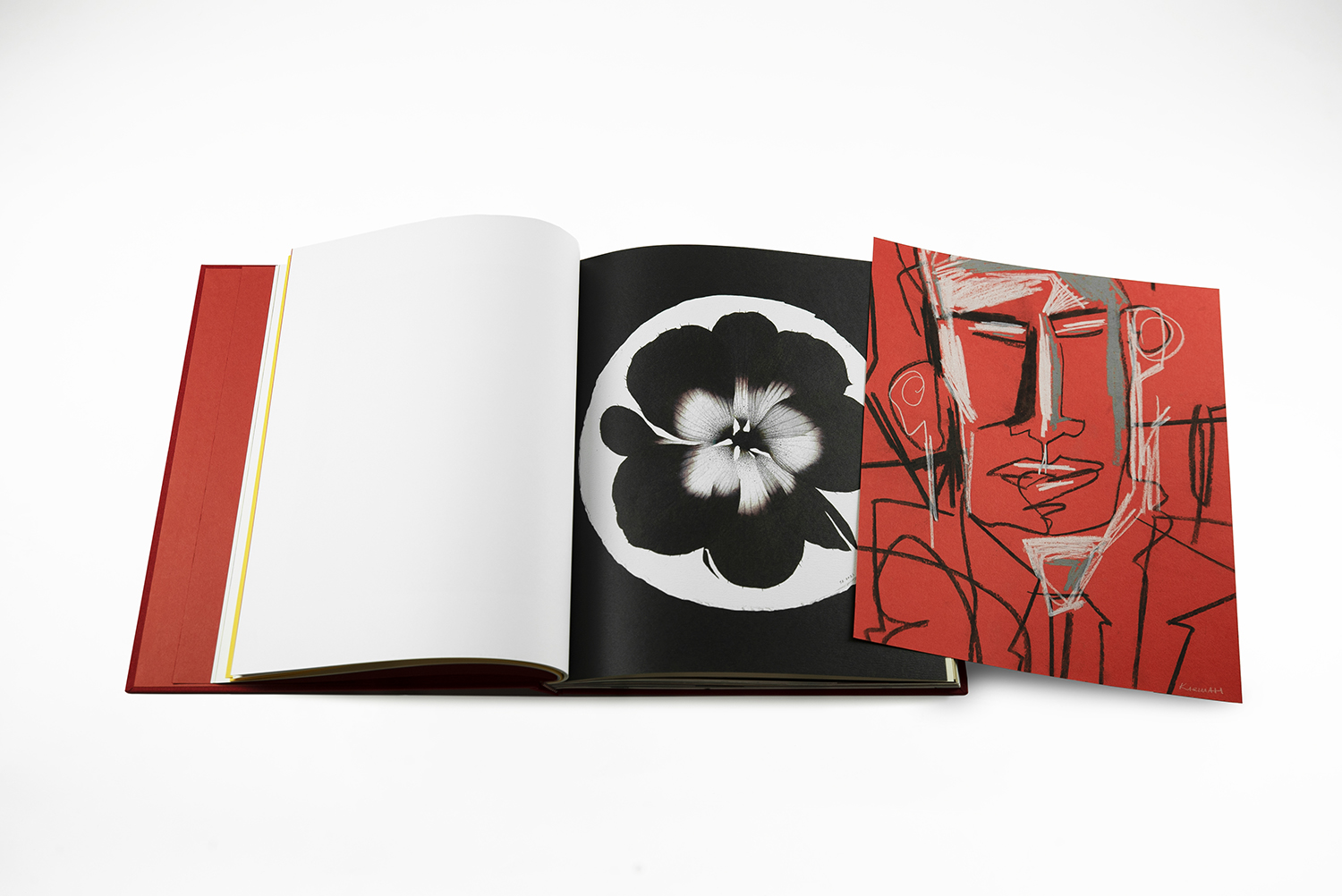 Also available will be Sarabande's exquisite volume Bound, which showcases the work of 36 artists in a hand-bound tome that's swathed in linen embroidered by artists in India's Uttar Pradesh region. Only 100 editions were created, and copies are available at Bergdorf through December 20.
"Often people assume that Sarabande simply supports fashion, but our remit is much broader than that—we work with visual artists and painters, jewelers and milliners, performance artists and those working in film, animation and sustainability," Verkade tells Galerie. "This group shows the variety of skills that our artists have—from jewelry and hand-engraving to ceramics and painting. Also, they are big thinkers! We love tenacious people who push boundaries and bring fresh ideas to the table."
Next Post