Auction of the Week: British Rising Star Sahara Longe Sets Record with Auction Debut
A self portrait by the classically trained artist hit the block for more than three times its low estimate in London
During Christie's summer auction season in London this June, there was a particular focus on younger and more diverse artists, and a special emphasis on portraits. The specialists had cleverly piggy-backed on the reopening of London's National Portrait Gallery by displaying a number of striking figurative works, including a stunning self-portrait by Sahara Longe, who is causing a stir in the art world for her masterful paintings. During this sale, 13 other young and female artists set records.
Longe, who was born in 1994 in London, produces beautiful flat-colored and large-scale portraits that draw out and celebrate the subtle nuances of human interaction. She was classically trained in a Florentine studio under a tradition of portrait painters dating back to John Singer Sargent. It was during this formative time that the artist learned to Longe learned to create the glazes and raw pigments modeled on lost Old Master paintings, a unique and unusual method that she has mastered today.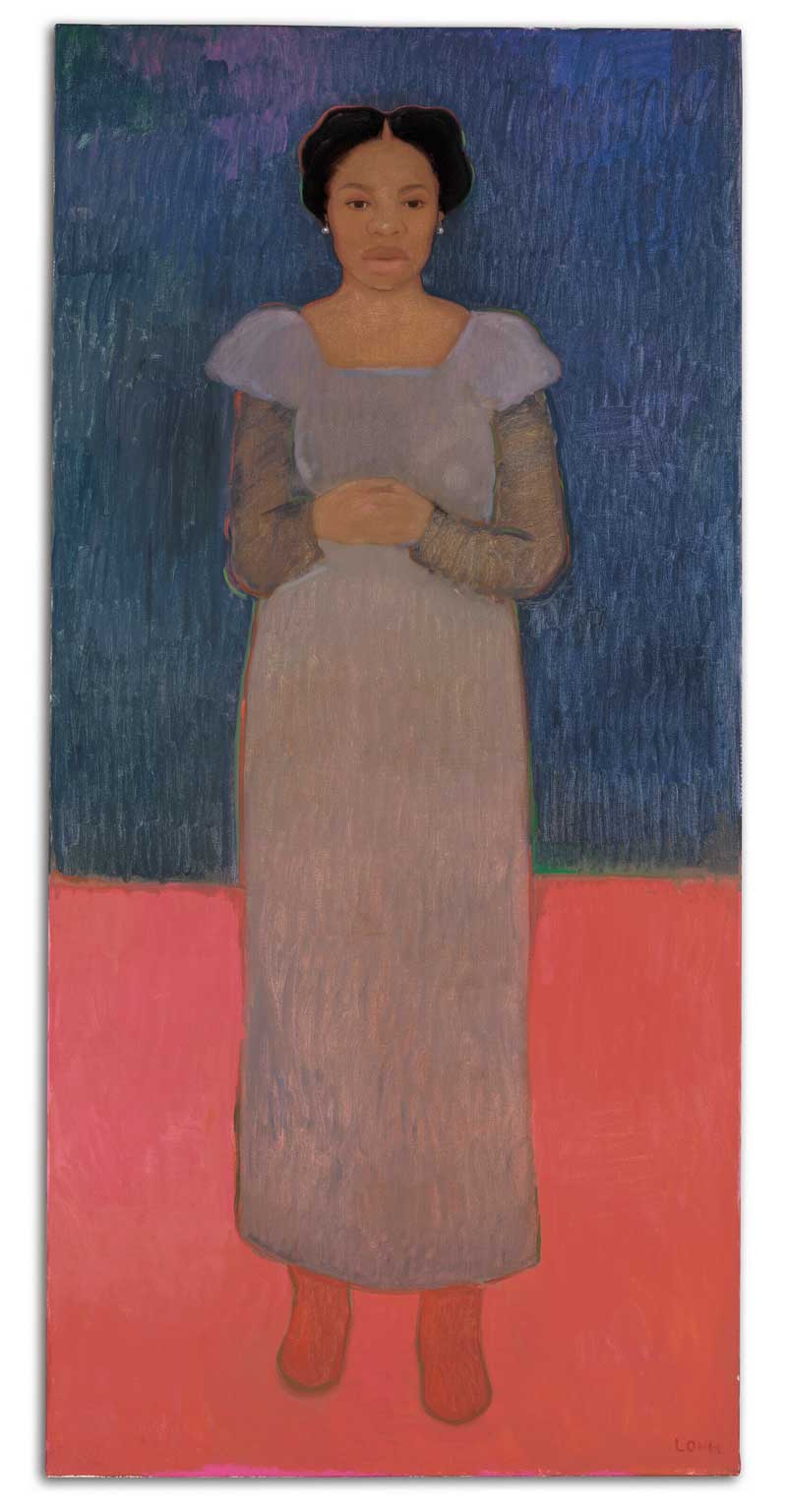 Self-Portrait, one of her paintings from 2021, was part of the 20th/21st century evening sale in London on June 28. With a pre-sale estimate of between £40,000 and £60,000, it finally hit the block for £113,400, more than three times its low estimate. The work is an almost life size self-portrait that boasts a calming, yet commanding and powerful presence.
The artist recently presented a June solo show at Timothy Taylor Gallery in London, which took place simultaneously. Tilted "New Shapes," the exhibition featured a collection of massive portraits depicting people in everyday social settings and rendered in a geometric style, all of which quickly sold out, confirming her status as one to watch.
Next Post