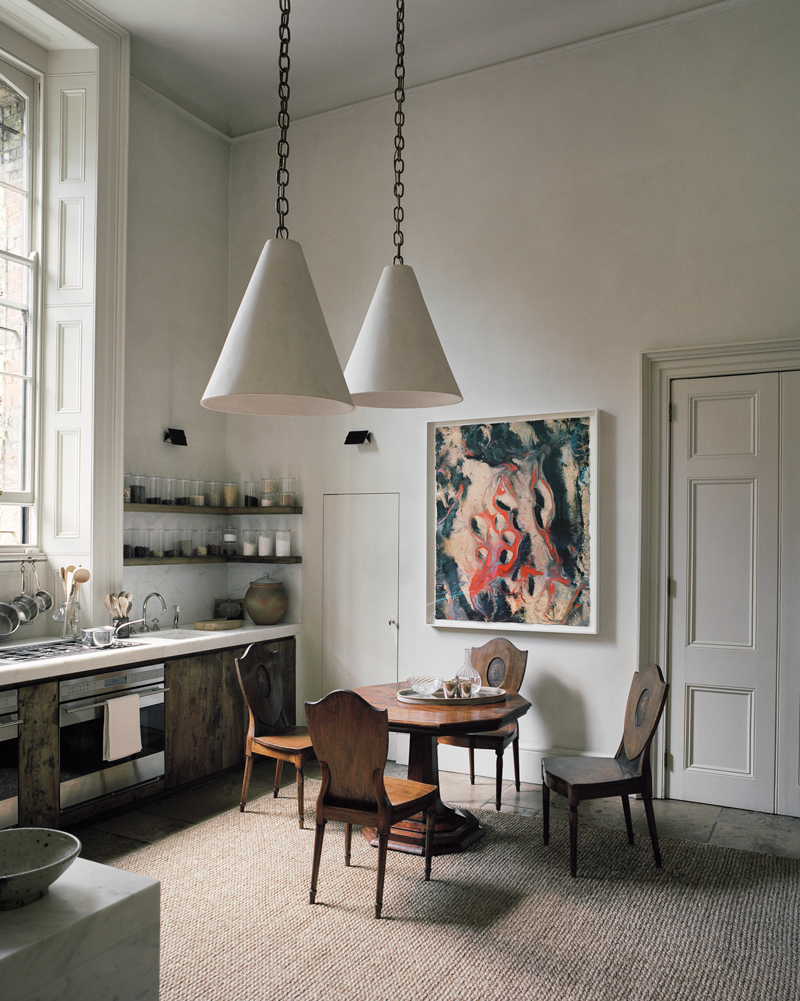 Among interior designers, Rose Uniacke stands out for her extraordinary ability to seamlessly blend historical treasures with modern touches in a way that is always charming, restrained, and utterly original. Perhaps nowhere are her tremendous talents on full display better than in her own London home, a 19th-century gem originally built by Scottish portraitist James Rannie Swinton. By the time Uniacke—who not just crafts interiors and furnishings but presides over a beloved Pimlico Road antiques gallery as well as a fabric shop—acquired the dwelling in 2006, it had been disused for decades after being damaged in World War II bombing.
"It was quite unlike anything I had ever seen," Uniacke tells Galerie. "But I knew it had an energy of artistic endeavor." She began her mission to prove that the moldering beauty's best days were not behind it by assembling an A-list renovation team including architect Vincent Van Duysen and landscape architect Tom Stuart-Smith. "They are brilliant at what they do," she adds. "Both are interesting thinkers with great taste."
Luckily for design enthusiasts, the glowing results of the painstaking renovation are captured in her new book, Rose Uniacke at Home (Rizzoli), photographed by François Halard, which is being released with just 2,500 editions available.
Below, Uniacke talks to Galerie about transformation, which she describes as "a monastery meets Venetian palazzo."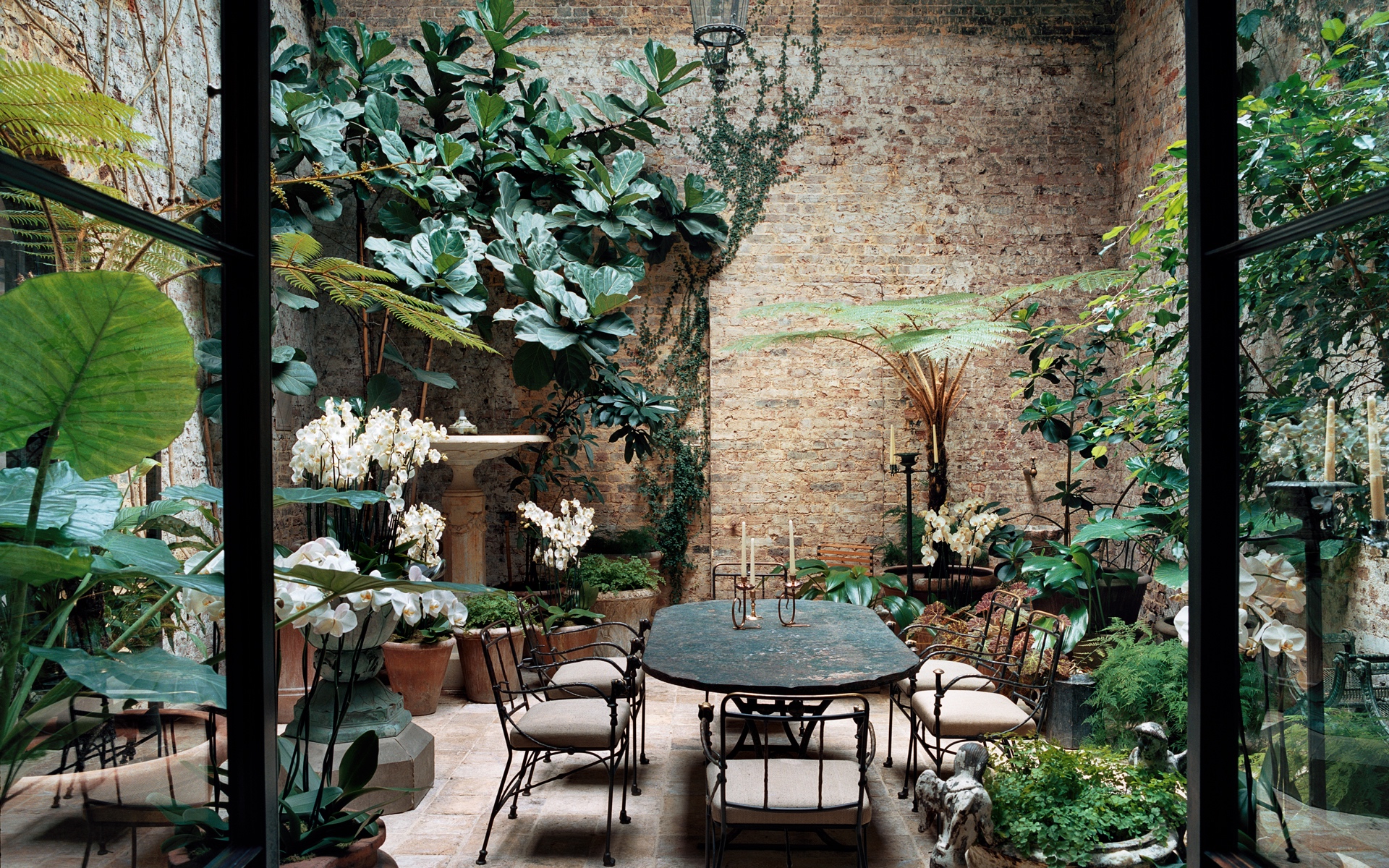 Galerie: With everyone being home so much over the past year and a half, are there new areas or elements you've come to appreciate about your home? Are there spaces you've since reworked during this time?
Rose Uniacke: I have made myself a home office in a room that used to be a playroom. It has lots of light so it works very well as a small studio. I'm always playing with the spaces—changing objects or furniture, or revisiting rooms in some other way to meet changing needs.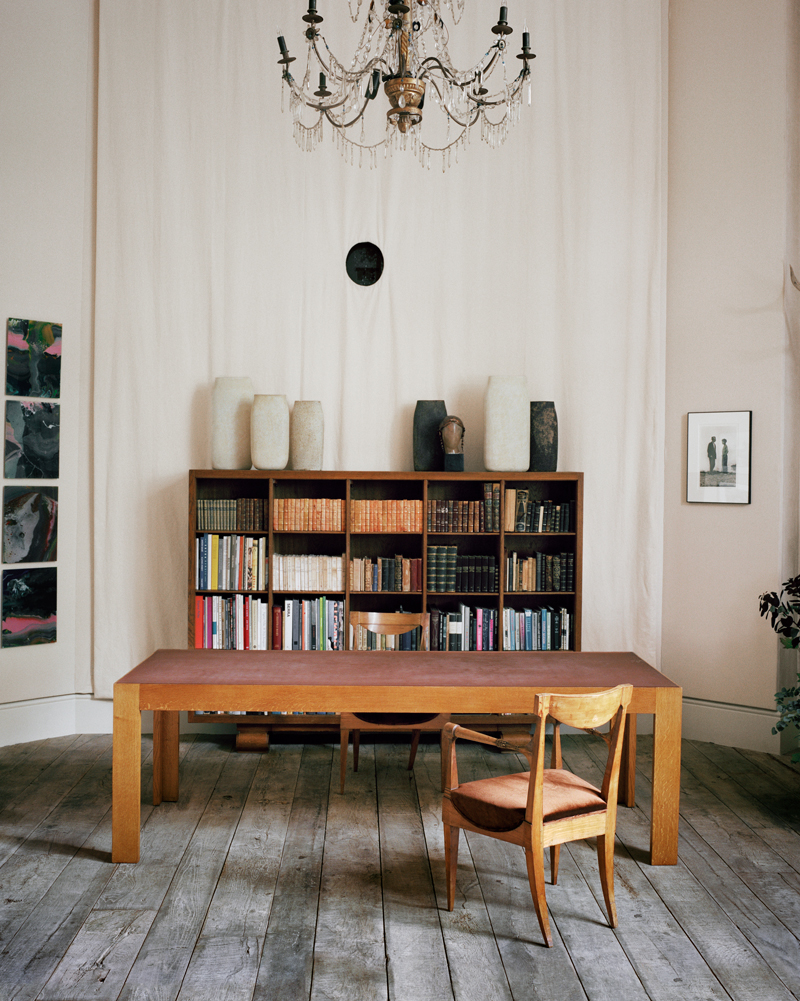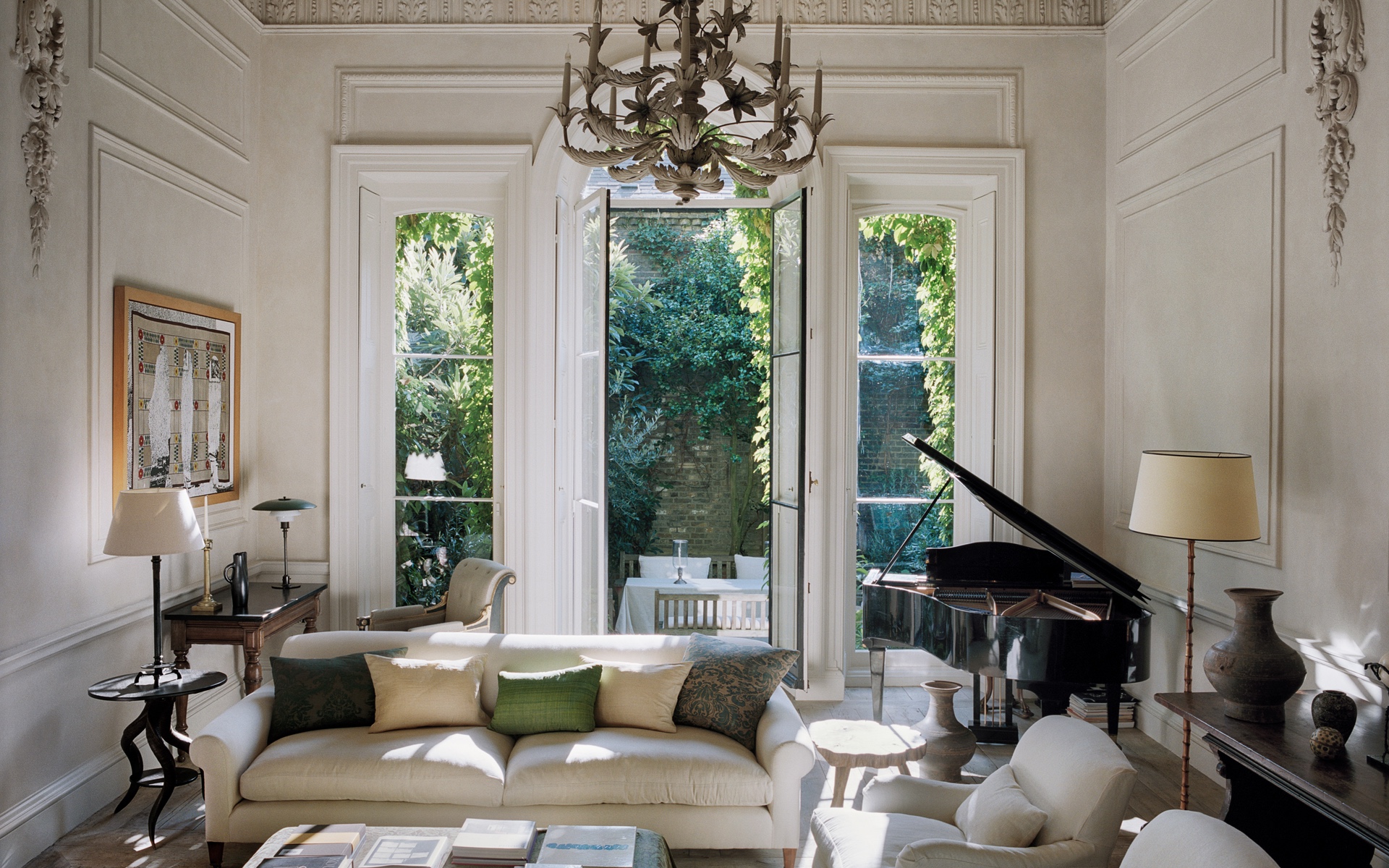 Tell us more about working with Vincent Van Duysen and Tom Stuart-Smith on the property; why were they the team to help you realize your vision? What were some of the spaces where they surprised you with ideas you happily incorporated?
It was Vincent's idea to think about making an indoor garden—and Tom and I had a very exciting time developing the thought. It took a while to come to anything—but I'll never forget walking into the garden room one morning when the Victorian dome had been stripped out, and the proportions had changed completely, and the room had turned into something utterly extraordinary. The original rafters were there, which we weren't expecting, and they were spectacular. I knew I'd never put the classic dome back, and that an indoor garden would work perfectly. The original brick was still in great condition too. Tom did a spectacular job with the planting here. I collected the planters over three years—and found the old terracotta floor after a year of searching—in a reclamation yard in France. The fountain came from my shop.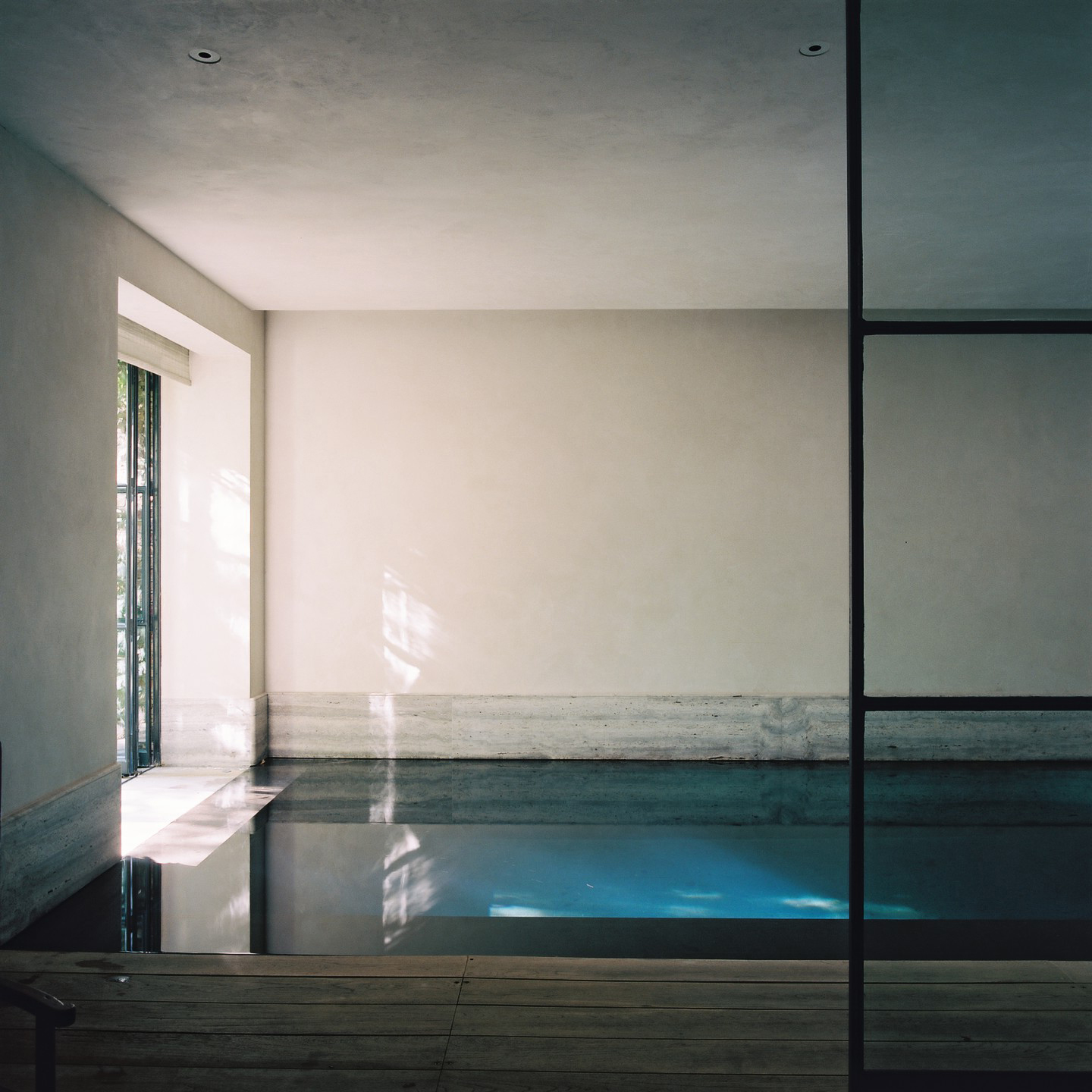 Your home is filled with so many beautiful treasures, but if you had to run out and save just a few, what are some of the pieces you would rush to collect?
I particularly love antiquities—and I love combinations of the ancient and modern, seeing reflections in the shapes and the feeling. I would probably save an early Egyptian bowl that I really love and enjoy looking at every day, and a bronze bird by the artist Ugo Rondinone.
Where are some of your favorite spots in your home, and how do you spend your time there?
The study upstairs—that used to be the original ballroom is one of my favorite rooms. The room is octagonal—and the ceiling is domed. It is quite a big room but it feels welcoming and calm, and it has yellow curtains that feel like sunshine. the sofas are deep and comfortable, and there is a desk and a record player, and a TV. If I am alone I am probably up there in the evenings. I love the winter garden—we eat there a lot. It's like being in an exotic courtyard. I like setting up tables in different places from time to time—for particular projects or for supper.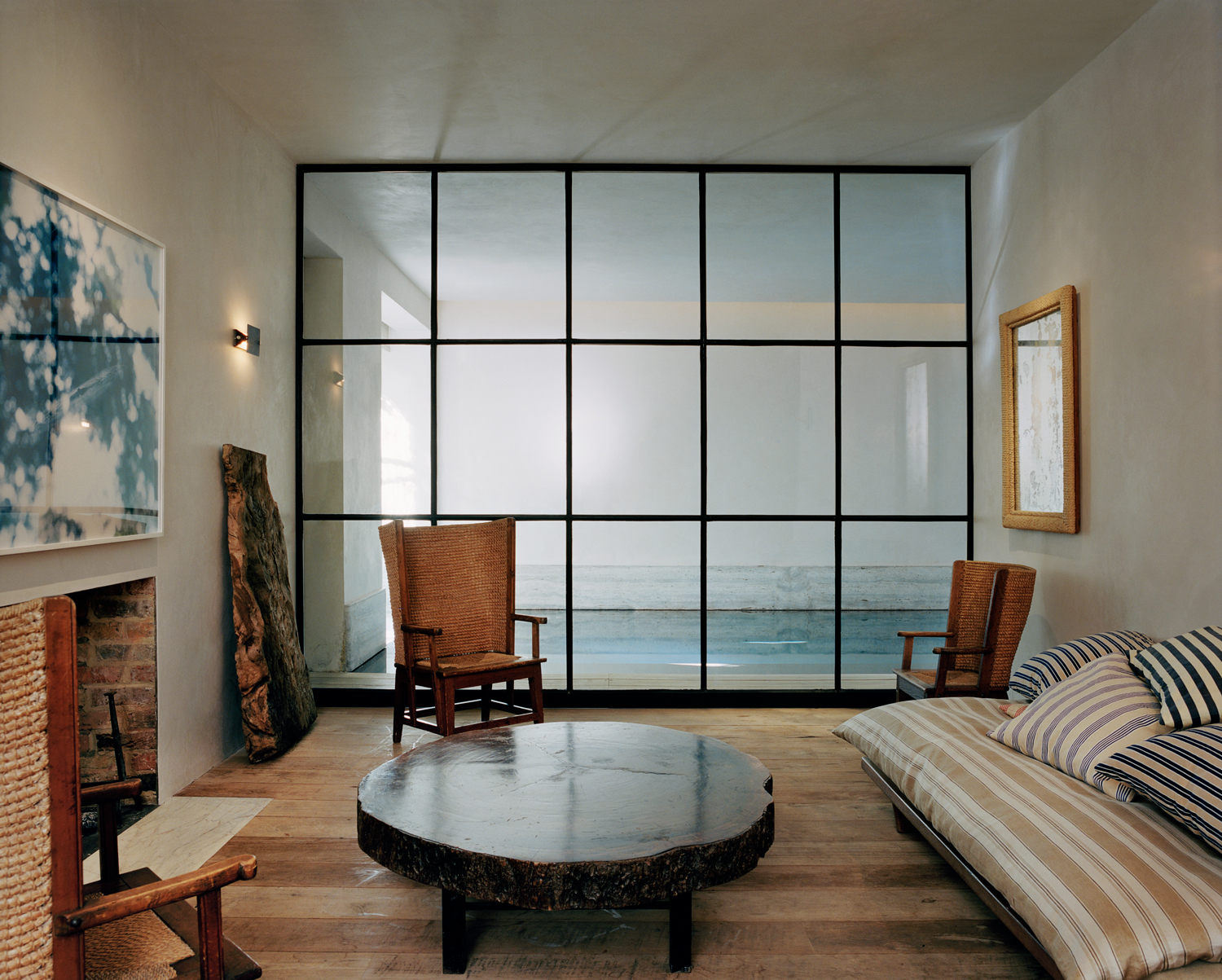 I especially love much of the artwork done by your children—tell us more about incorporating their pieces among such blue-chip works. How does that add to overall aesthetic of your home?
The pieces by my children are just as valuable to me as a blue-chip piece, and they are personal. I love them being in the mix with ancient and more contemporary art. I like creating stories with groups of things.
Next Post