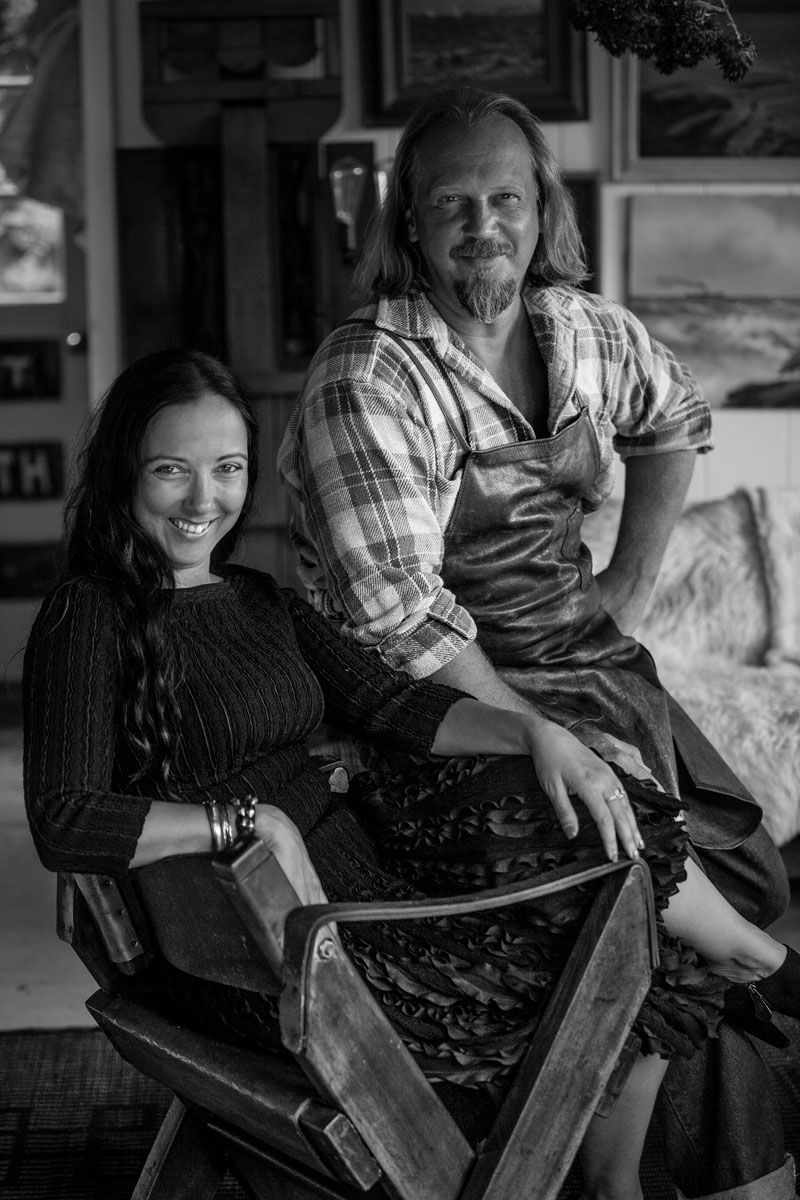 Few duos have shaped the past decade of design quite as much as the pair behind Roman and Williams. Couple Robin Standefer and Stephen Alesch have sparked a new vocabulary for how we dine with such Instagram-worthy restaurants as Le Coucou, Veronika at Fotografiska, and La Mercerie. And then there are their hotels, places that have a distinct air and are filled with personality, like the Ace New Orleans and the Chicago Athletic Association.
While their residential interiors' aesthetic was once for only a select few boldfaced names, such as Gwyneth Paltrow and Ben Stiller, the launch of their jaw-droppingly gorgeous home design store, RW Guild, in SoHo allowed everyone to own a piece of that magic. Their collections of tableware, furniture, and accessories make you stop and appreciate the handmade, the artisanal, and the perfectly imperfect.
During the past few months, the pair have escaped the city for their Montauk, New York, home, which they've had for almost 14 years. There, they found new sparks of creativity, devised clever ways of working with their team, and stopped their manic every-other-day travel schedule to have time to observe and tinker.
Here, Standefer shares how the two have spent this unique time creating, innovating, and slowing down.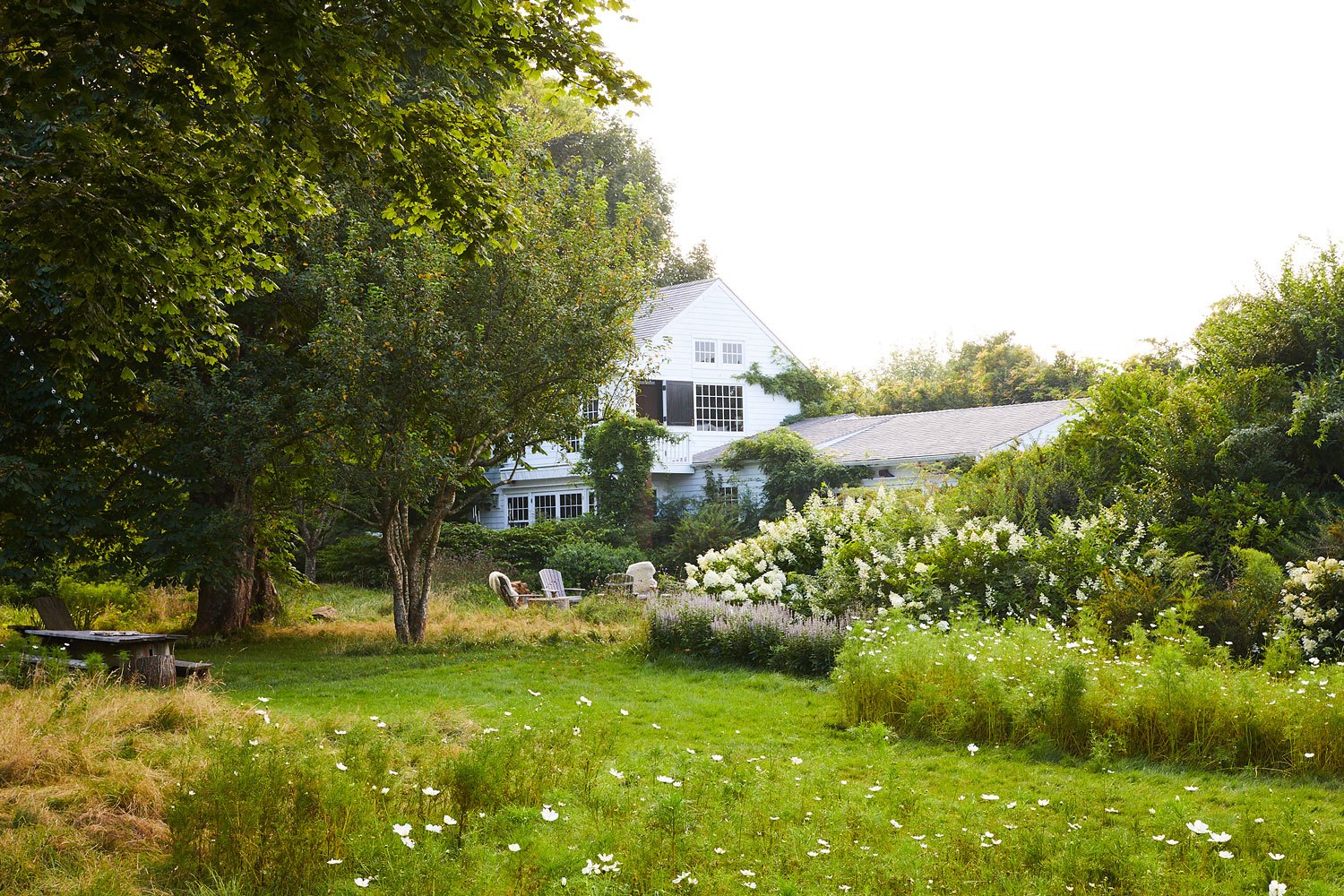 Our house in Montauk has been our studio and our artistic respite since 2006. We have Stephen's woodshop here, a painting studio, a place for ceramics. This is where we came to create every meaningful project and birthed the Guild. But we've never spent this much time ever here. Usually, it's just weekends, August, and Christmas.
Cut to March, when the world changes. Thanks, COVID. Then there's this remarkable shift where we have to be here. At first, we were hesitant to leave the city, and it was still quite cold out here. But we found a new rhythm of how to do our normal, which wasn't normal day-to-day.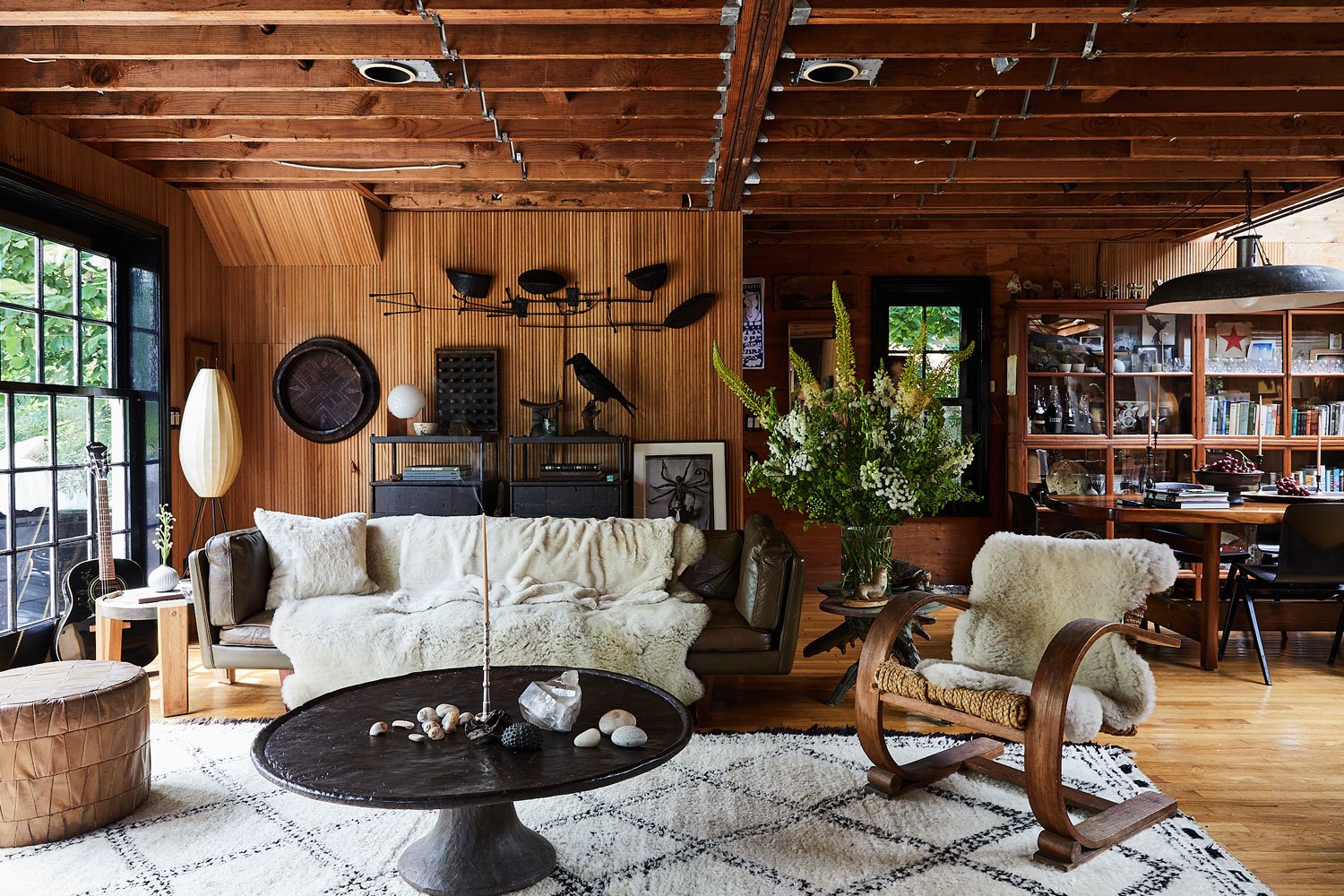 The past few months we're looking at the house for a different need. We've created different spaces for different types of work. I've noticed things like doing a Zoom call in a room of windows make you blown out, but I don't want to be in a dark room. I'll do a call in the ceramics studio and then make something. It creates a synergy between our private creative world and commercial world. That's a positive gift from this—thinking about making the commercial more creative.
We work together, so we try to find places of some independence. I've commandeered the bedroom, which I literally redesign three times a day. I rearrange the pillows. It's this thing like you have 12 parts, and I try changing them into every possible configuration. There's been a tinkering with our decoration. Before, we never did that. We were too focused on nature when we were here. Now there's more time and space to recognize small details, and that's been interesting for us professionally.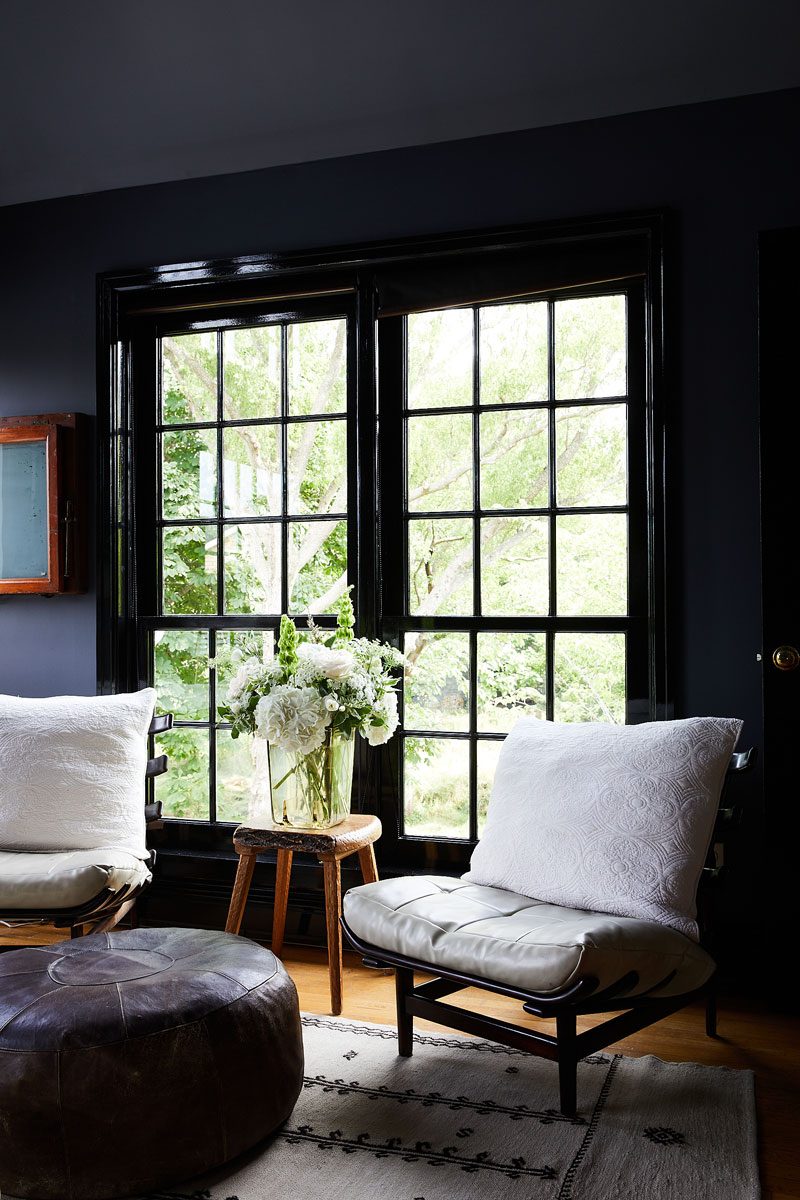 Sometimes, we work at the dining table. So we have to deconstruct the space and make it a place to eat and not the place to work at the end of the day. Stephen is a wonderful cook, although the grocery shopping here has always been a disaster. We're lucky that Brian Goldblatt from Natoora started delivering in the Hamptons. While Stephen cooks, I set the table. It's my total joy, and the Guild tabletop is a personal obsession. I want to bring back the idea of the heirloom and that you can buy a dish and collect the pattern and keep it. I experimented throughout this time and would get a FedEx package from the Guild of glassware, linens, and ceramics, then play with how these pieces work together.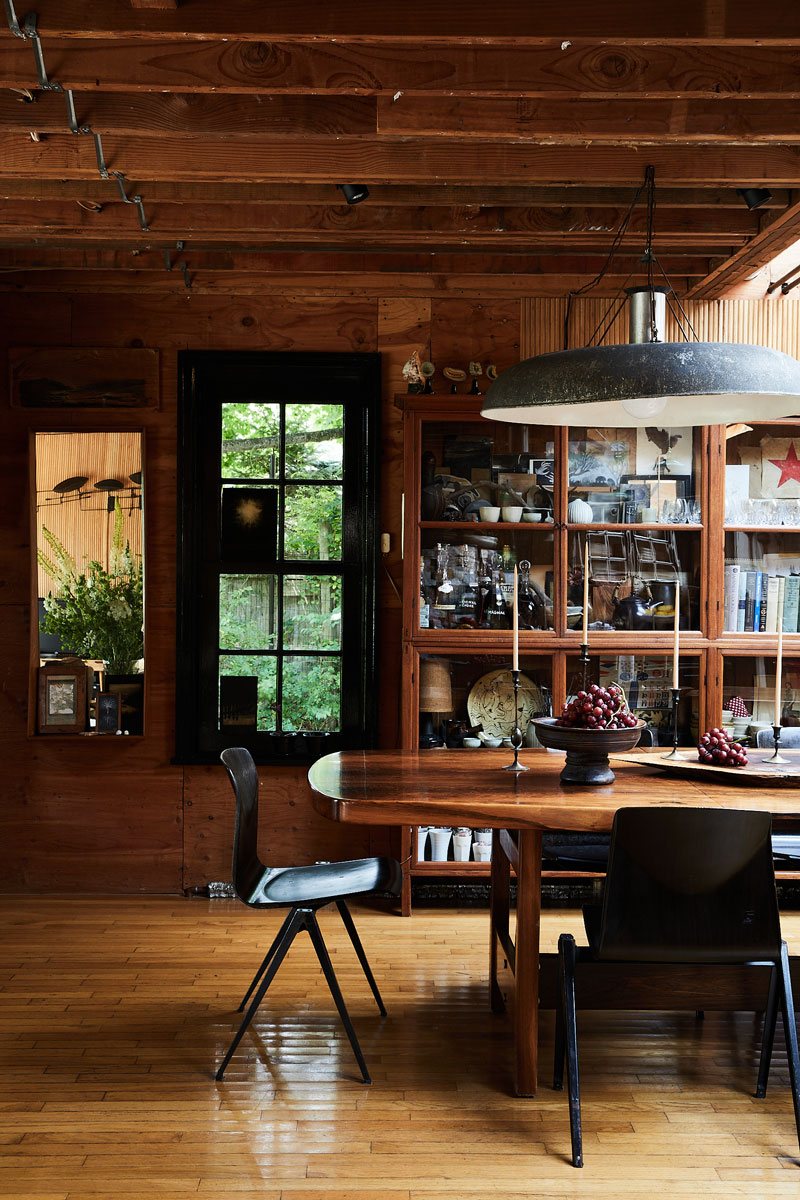 Everything is about multiple uses. The kitchen table is the office. The bedroom is the office. The ceramics studio is for prototyping now too. It's always been one of our principles to have rooms of houses, no matter how grand, have many uses. It needs to have double duty and still feel important. That also challenges the comfort of things. Before everything here had a lounge-y quality to it because this place was about a relaxed posture. Now it's a less relaxed posture because we are working here day in and out. I realized the eBay vintage dining chairs we've always had aren't that comfortable, so we started to work on our own chair. Stephen made a scale model and made a prototype. Those artistic experiments are part of our day that I never want to lose.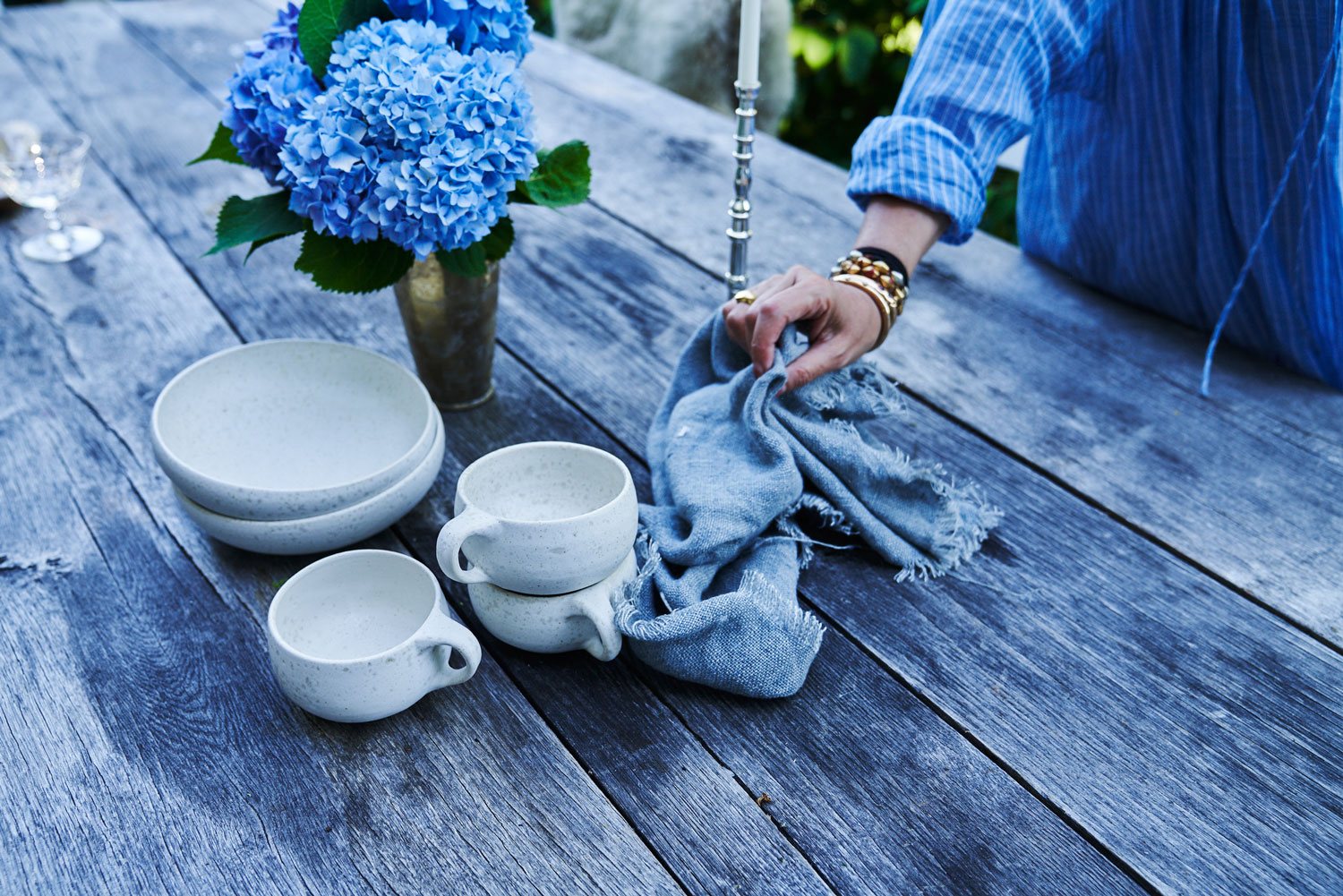 Being in our house here to have the aspiration and creativity to do so much. It's always been our sanctuary and laboratory and studio. We're so fortunate to be here—playing with the objects in the house, planting in the garden, making new designs for the Guild. It's been so meditative for us.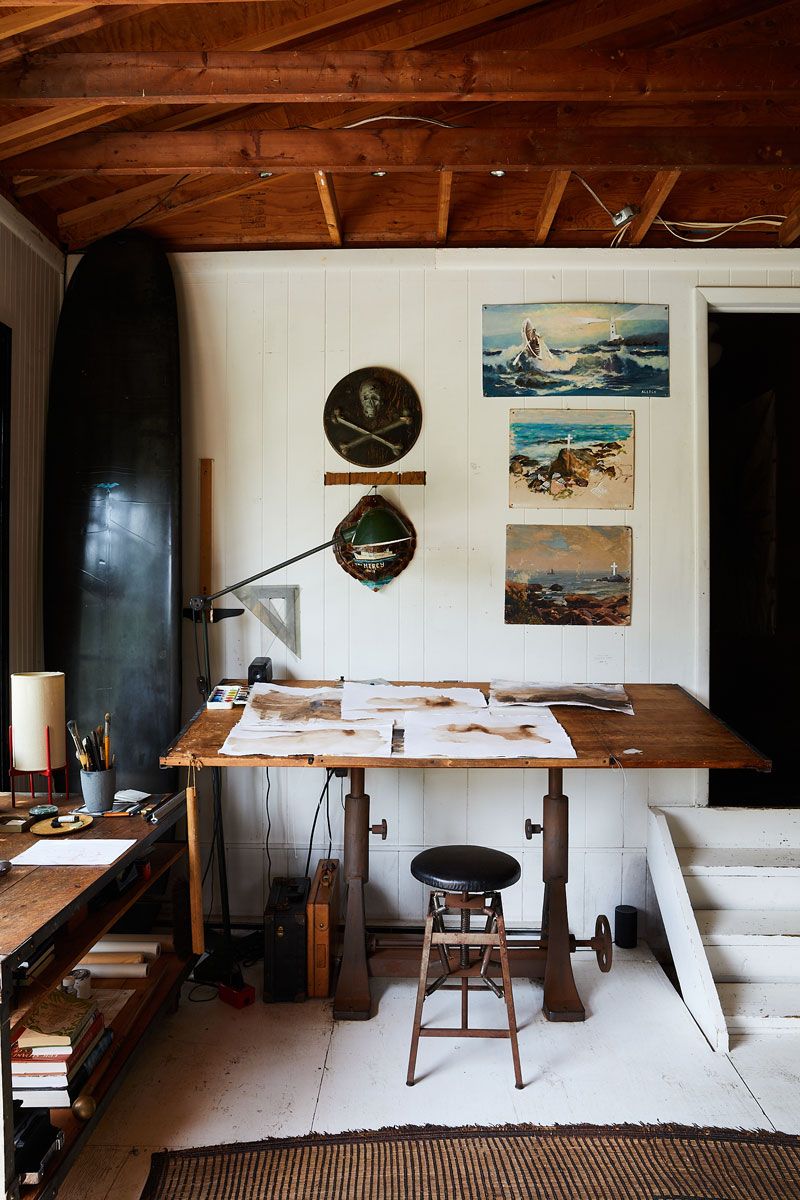 Next Post